If you happen to follow Camille Charrière, Lucy Williams or some other Insta influencers, you might have seen some part of this dreamy place. Hotel les Roches Rouges. It's located in St. Raphaël, between St. Tropez and Cannes. The architects that renovated the hotel are none other than Festen. A renowned Parisian firm in the architecture world. But what struck me the most about this renovation is the authenticity of the decor. Their purpose was to keep the spirit of that classic french Riviera hotel intact. And in this, it reminds me of La Kasbah Beldi in Marrakechor Montagne Alternative in the swiss alps. These three hotels have to me the same ambition: emphasize the beauty of the local culture rather than showing off unashamed luxury.
So what is it that makes it so well balanced and authentic and how can we recreate this style at home?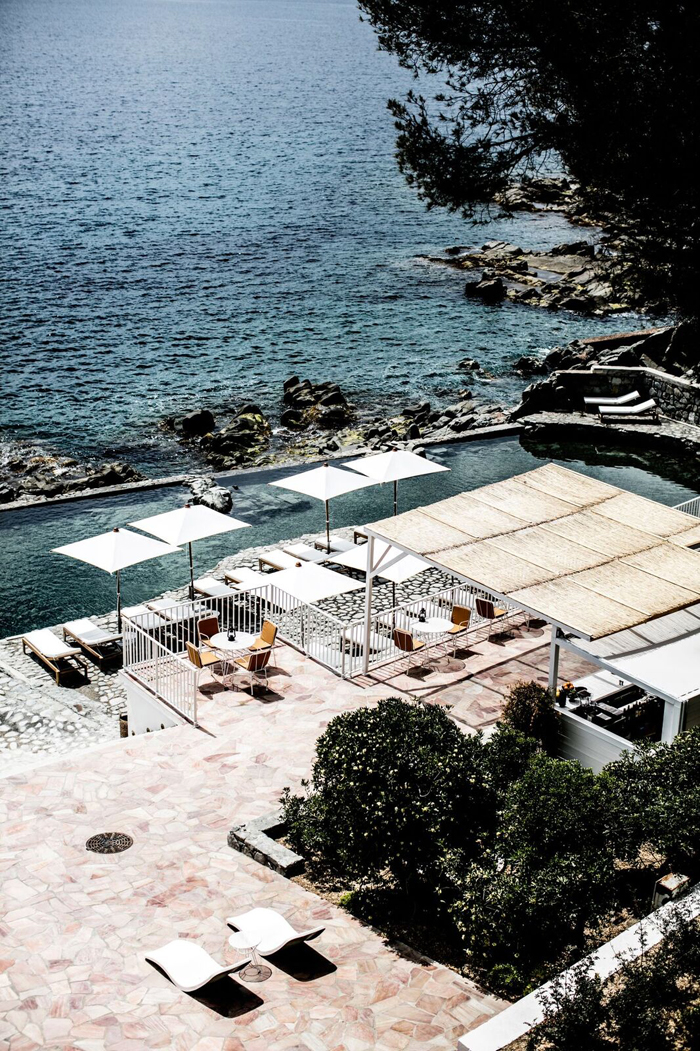 1.Touches of mid-century modern design
A big part of the feeling of authenticity that we get from this decor is due to the retro style. There is a lot of wooden furniture with uncluttered and sleek lines. Which is typical of the mid-century modern style. The whole decor has that right mix of old versus new. Some of the pieces have been sourced by mid-century experts while others are from well-known designers.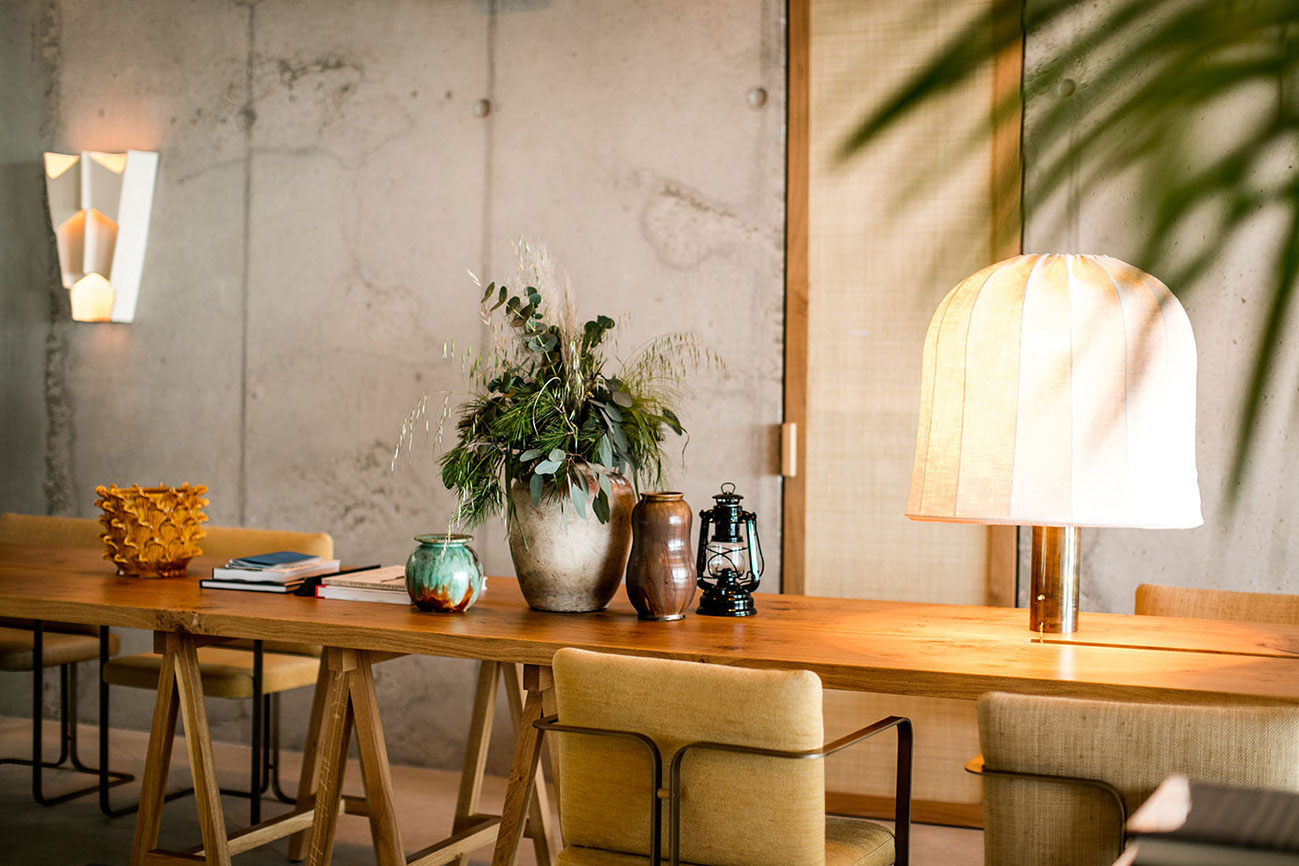 2. Warm color and natural material palette
The color palette should be warm but with some hint of blue. We are talking about ochre colors, a lot of white and touches of azure blue. The material palette should include material with colors close to our color palette, such as terracotta, concrete, jute, ceramics, oak wood…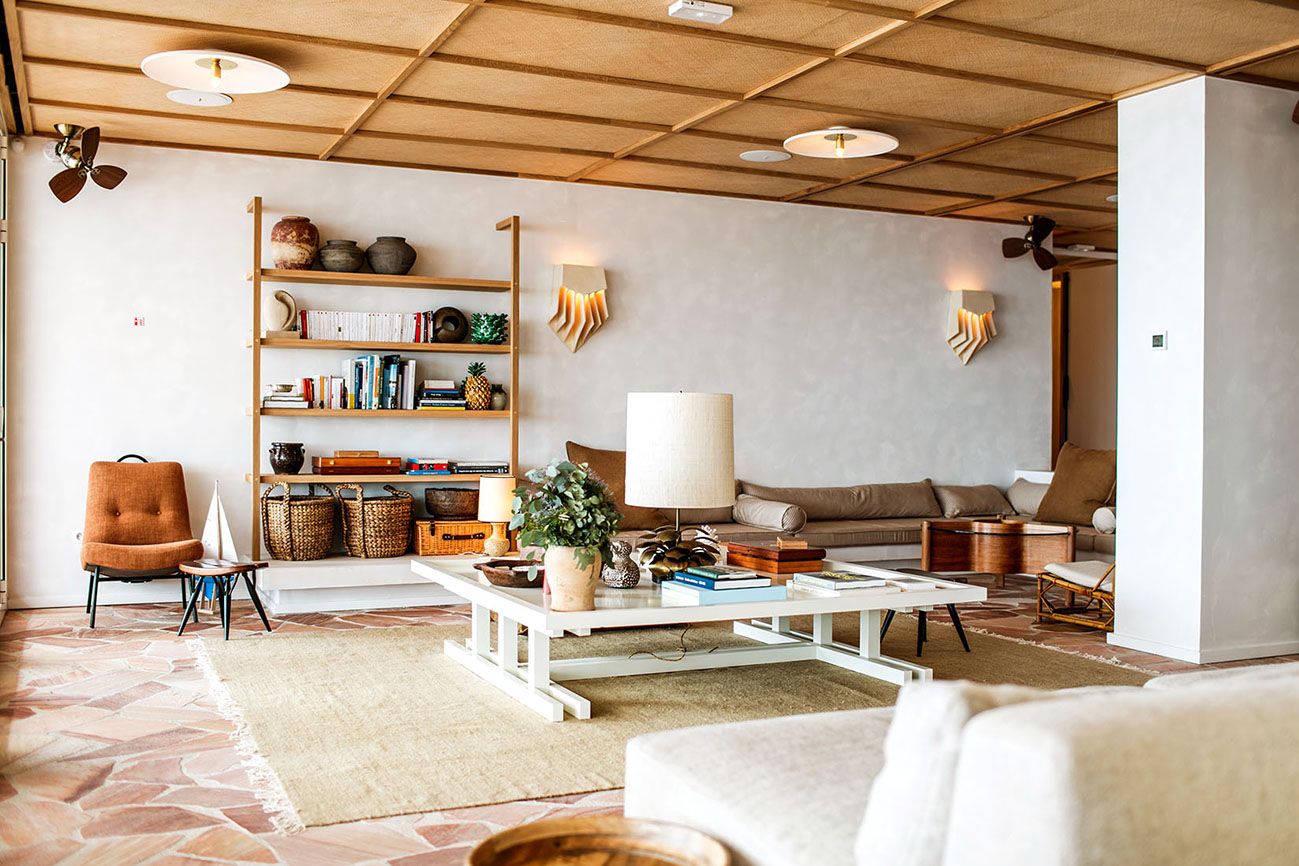 3. Decorate with south of France craft items.
Here comes the easier part if you wish to add a little classic french riviera style to your interior. Decoration. But remember to not overcrowd the place with too many items, it would ruin that sleek and clean effect. Rather choose a few pieces very carefully such as terracotta pot, french painter books olive branch woven basket for the market, enameled cups…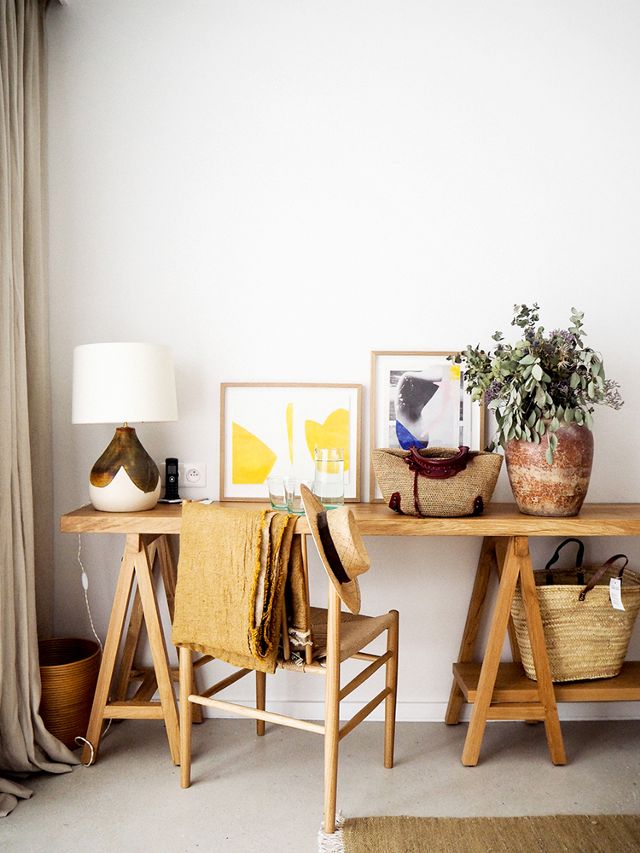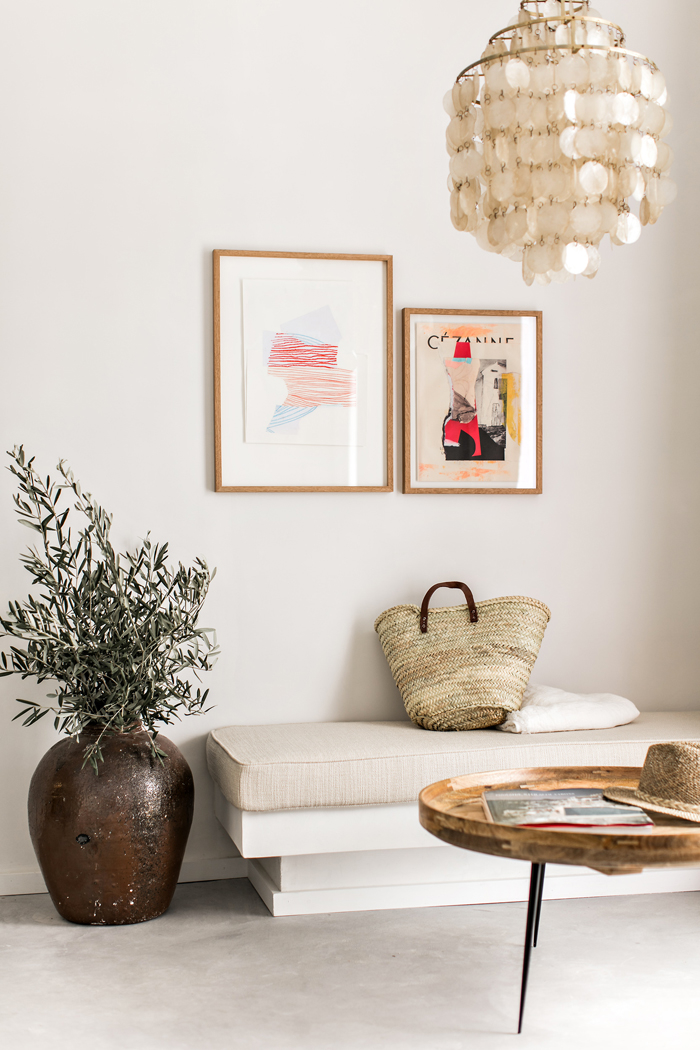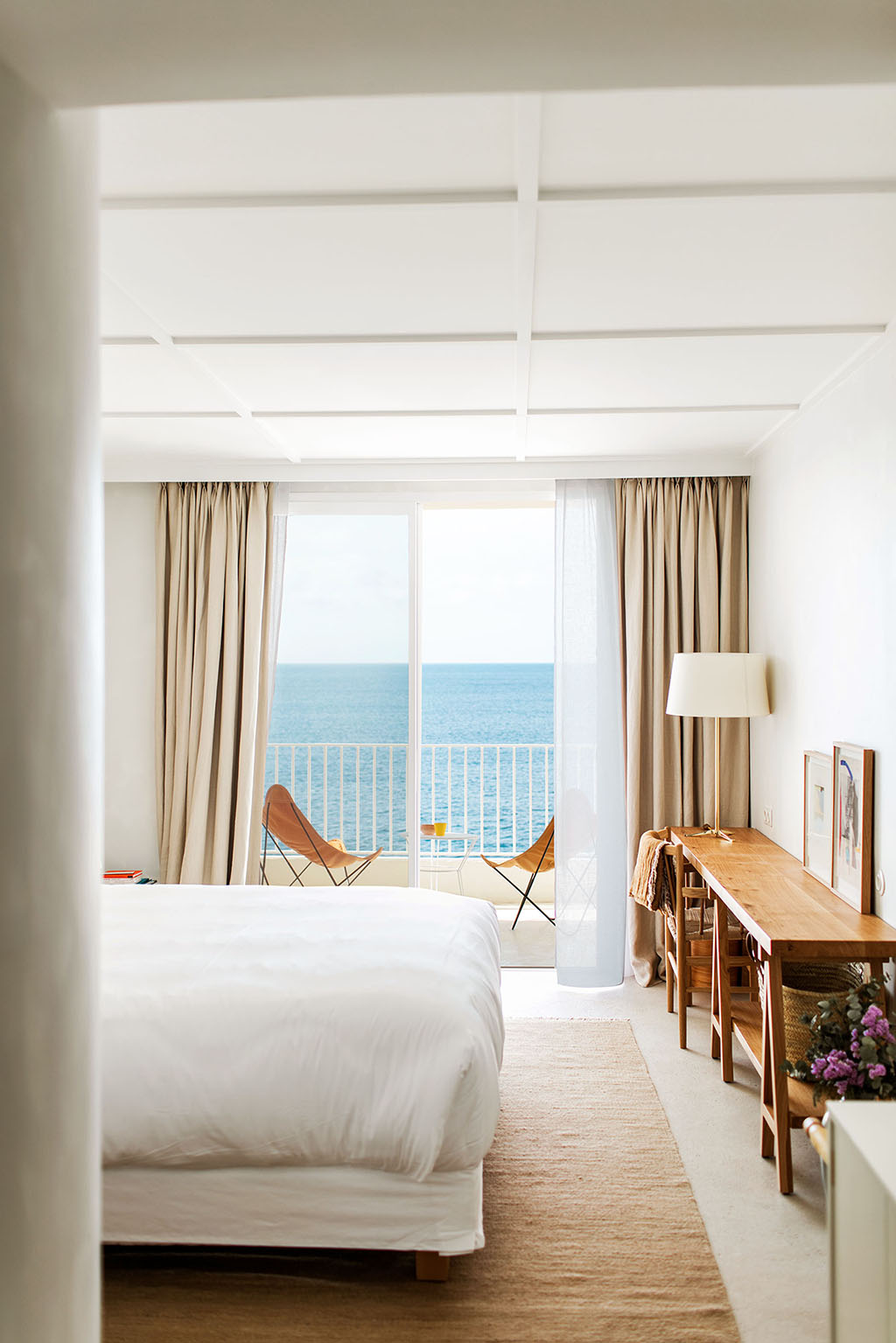 4. Outside ambiance
If you have an outdoor space, think globe lights everywhere, a wright iron table set with white-bordered cushion, big terracotta pots, small ones with lavender or olive branches in it and butterfly chairs to chill out.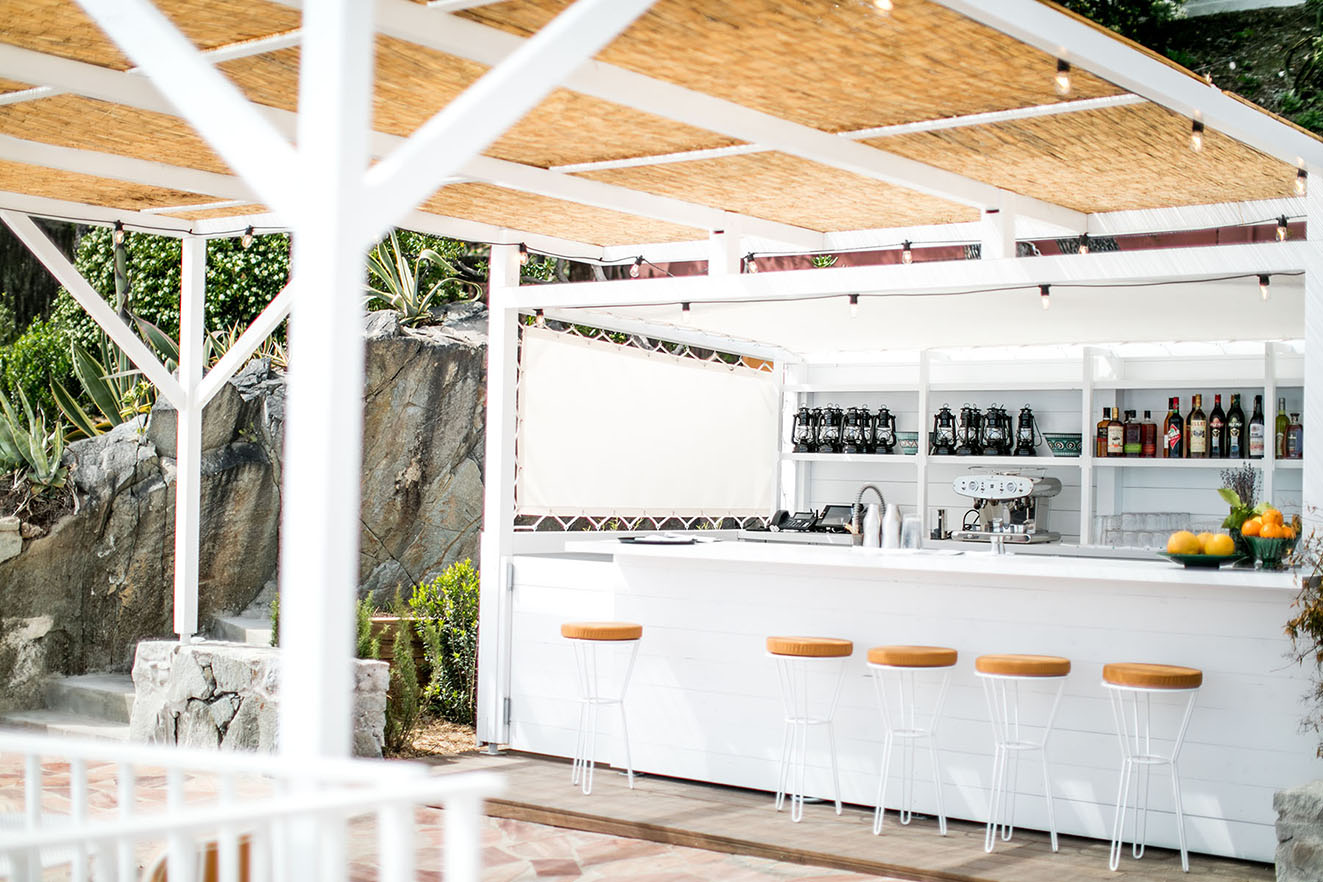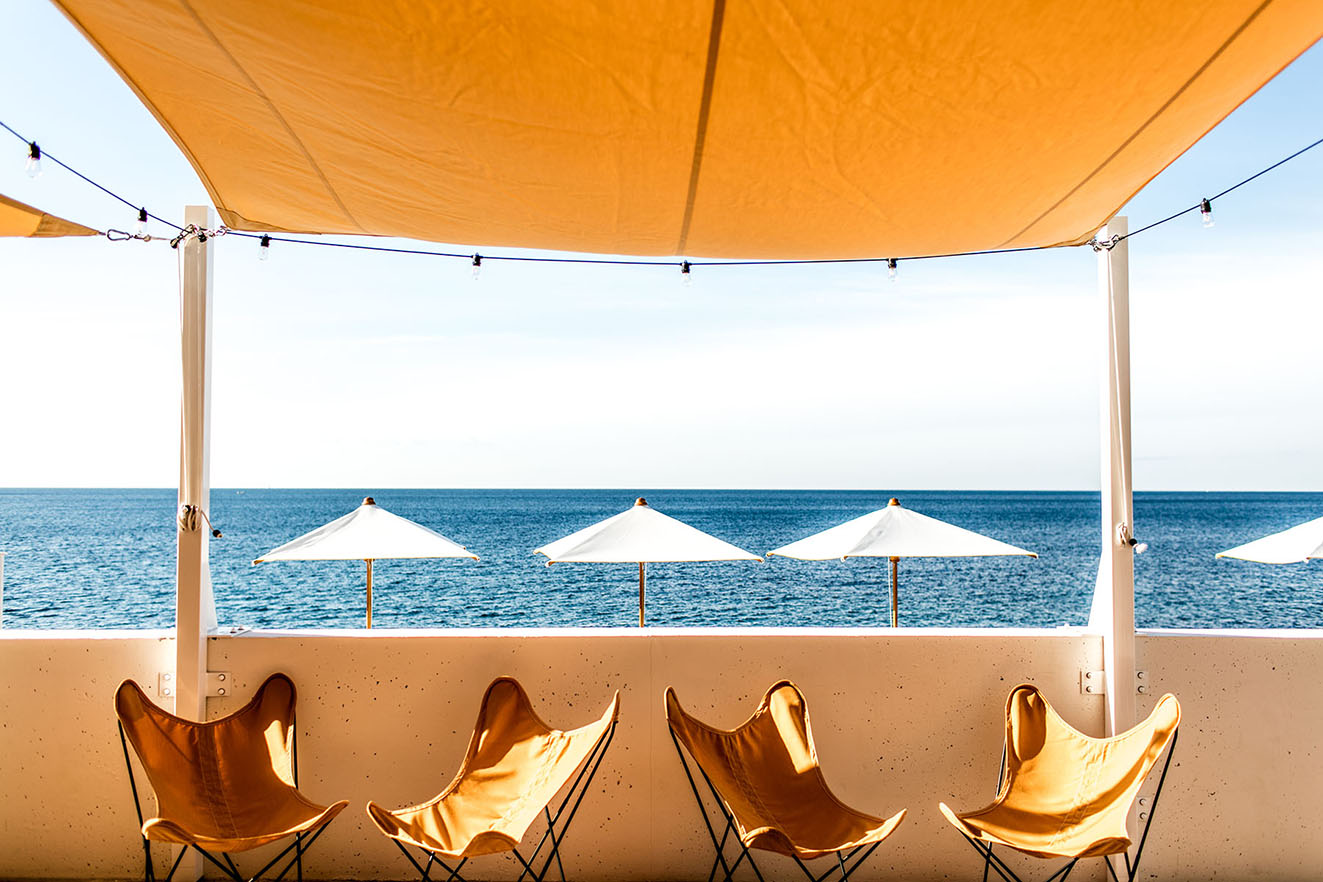 Get the look
You might also like
4 Fundamentals to Make Your Small Apartment Look Bigger
9 Items to Unlock the Hygge Magic at Home
This Is How You Decorate for Timeless Elegance
6 brilliant Persian Rug Styling Ideas to Steal from Designers