9 Items to Unlock the Hygge Magic at Home
"Hygge" a word that has been used a lot this past year. We've seen many books, hundreds of articles and countless blogposts published on that matter. So what is it and how do you get it? One of my fellow bloggers explains it pretty clearly in her article. I recommend you to read it if you want to go more in depth on the exact concept. You'll also have to speak french to read it but that's a detail, isn't it?.
Hygge Concept
So for those who don't speak french, Hygge comes from Danemark. Danish people being one of the happiest people in the world, it is only natural, for us (non-danish), to want to copy their lifestyle. So what is it that we want to copy then?
Hygge is, as I understand it, a cosy atmosphere created with simple things. Natural light, raw materials, cosy fabrics, mainly things that awake our senses. It has to be simple, the less the better. it is also about spending quality time with people you really love.
Scandinavian Design
As we all know, nordic countries have the best designers in terms of furniture and home decor. But why is that? Were they born with the designer gene ? As I see it, hygge could explain, a bit, this affinity scandinavian have for design.
After all, they live in countries with difficult weather conditions. Really, really, really cold in winter, only a few hours of daylight per day and not very fertile lands. Imagine yourself spending a whole day outside in the cold with no daylight. It would have an impact on your mood for sur. So, it only makes a lot of sense for them to compensate for that lack of cozyness, by creating a hygge atmosphere at home. When life gives you lemons… you make your home the coziest possible.
Recreate that Hygge mood at home
By now, you might be wondering how you could bring that hygge mood to your home. Wonder no more, I have put together a little list of 9 items to help you achieve that. Here we go: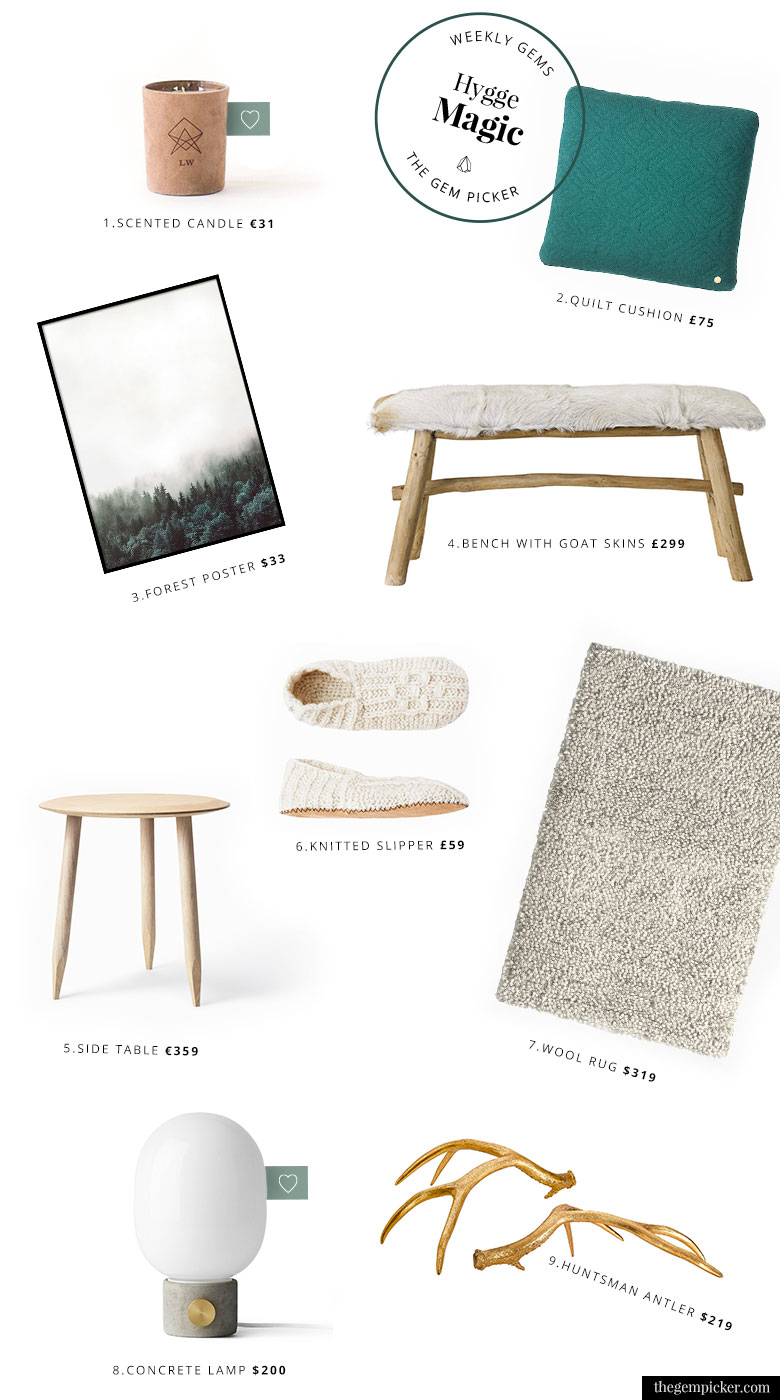 Cover image by: Alexander White