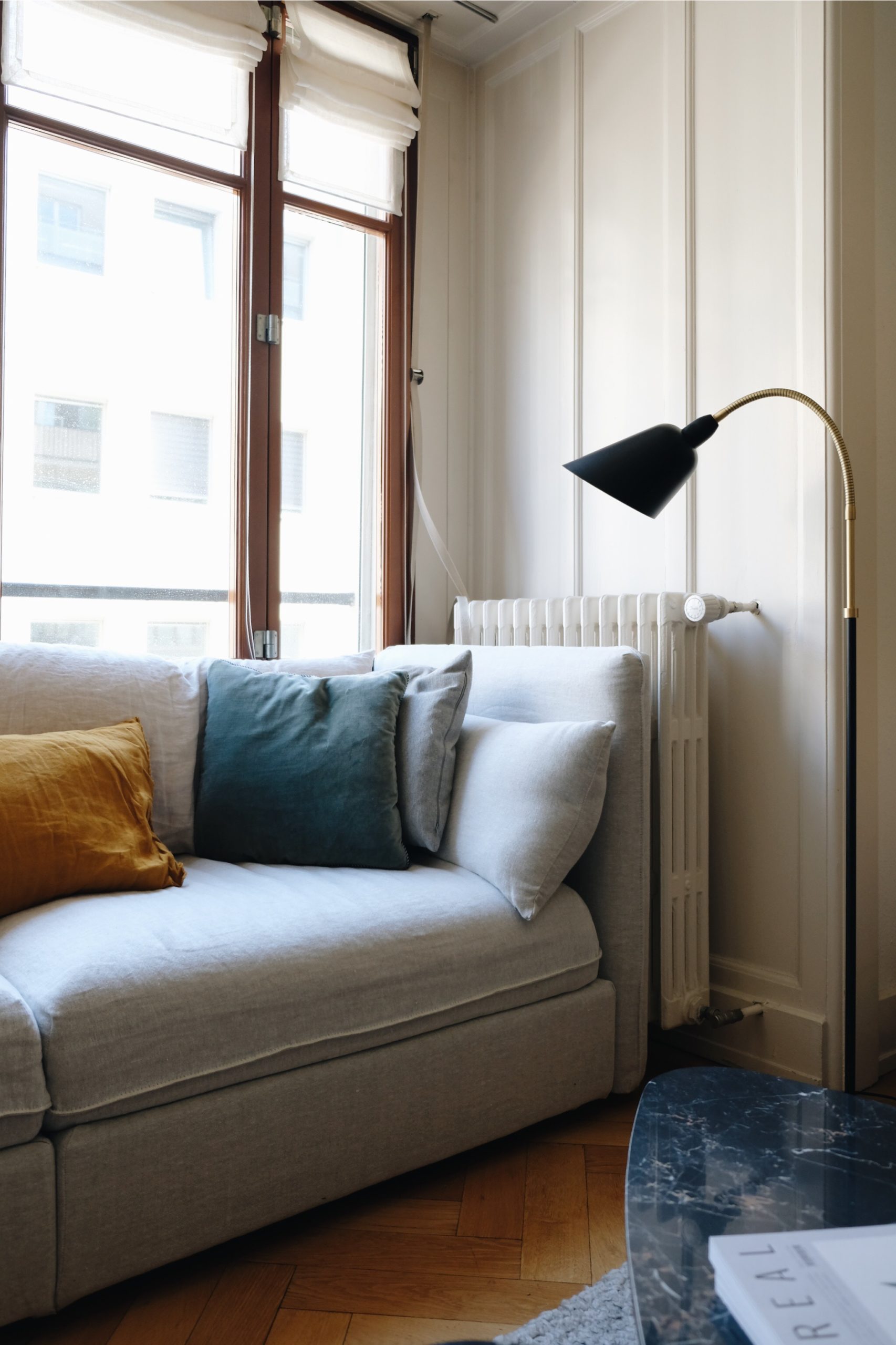 I want to update my rental apartment, but don't know where to start. I just moved and need to feel at home. I need to furnish my apartment on a realistic budget. I have my key pieces but don't know how to pull it all together. I see that there is something wrong with my bedroom but cannot pinpoint it.
The interior design of a space
done entirely online
As a tenant, it seems kind of crazy to go to an interior designer to help you redecorate your rental, doesn't it? We all seem to think that hiring an interior designer is reserved for people that have bought a home. But this is starting to shift with the digital world. Today, you can order anything you fancy online and have them delivered directly to your doorstep. Still, there is a world of difference between ordering online and pulling an entire room together,
but it is not hopeless...
Imagine getting a detailed blueprint of what you need to do and buy to transform your bedroom. It'd save you hours of research on the perfect bed frame, countless hesitations between this or that and provide you with a vision of your space so you know where you are heading.
E-design is addressed to people that don't know where to start in terms of creating a nice interior but that are willing to do the shopping and installation work by themselves. People who don't have a never ending budget and are looking for smart and affordable solutions.
E-DESIGN SERVICES FOR RENTERS
As a homebody, I've always considered of prime importance the way my home makes me feel. And being a renter should never prevent you from creating a home you love! My approach is therefore about creating a functional space, thoughtfully designed, in your budget and all of this respecting tenant constraints.
Life can get messy so let's not make it harder with an unfitted home.
Design Advice is an e-design service for people who are confident in making most design decisions themselves but still need a little extra guidance. Whether you have a color dilemma or are stuck with the layout of a room, this is for you.
The Room refresh formula is perfect for people who need help to rethink a specific room and don't know where to start. I'll guide you through finding the initial idea, laying out the floor plan and to sourcing furniture and styling items.
Get in touch
Fill the form below