Originally published on October the 16th 2017
Everyone has at least one product purchased at Ikea at home. The Swedish company has become so popular that recognizing the Billy shelf or the Lack table is second nature to most of us. But why is that?
It's no surprise, IKEA products are very affordable, functional, and easy to build. The wide range of furniture available is also one of their main assets.
Over the years, the company has managed to build such a wide range of products that you can find approximately anything for your home at IKEA. But as nice as it is to have lots of options, it can also be confusing. It's not always easy to spot the gems in this plethora of products. And, IKEA is definitely full of great finds. Designers are well aware of that. That's why they very often buy certain pieces at IKEA. Nowhere else you'll find such good design at such a low price. Take this stylish apartment, for instance, furnished almost just at IKEA.
So how do you know when an IKEA product is a great find?
First what defines a great find at IKEA?
Timeless design
You want to avoid products that are strongly anchored in a trend (trends are great but they are meant to go away so don't buy them if you are looking for something that will stay with you longer)
The materials it's made of
Natural or rough materials like wood, steel, rattan, linen, brass, etc… are most of the time a good way to tell that a find will last you longer.
Functionality
Is the item functional? or will you get tired of using it?
A list of the best IKEA products
So to help you see more clearly the next time you visit IKEA here's my selection of the best IKEA products based on these three criteria. I have separated the products into the 4 following categories in order to make this easier to navigate:
N.B. I purposely removed the pieces that are popular to hack such as the Ivar cabinet or the Billy bookcase. I wanted to really make a selection of products that you can "plug and play" with.
Best IKEA lighting
1. SINNERLIG Pendant lamp, bamboo  CHF 79.95
You can't get tired of this suspension which, even though it has been used a lot, still makes an impact.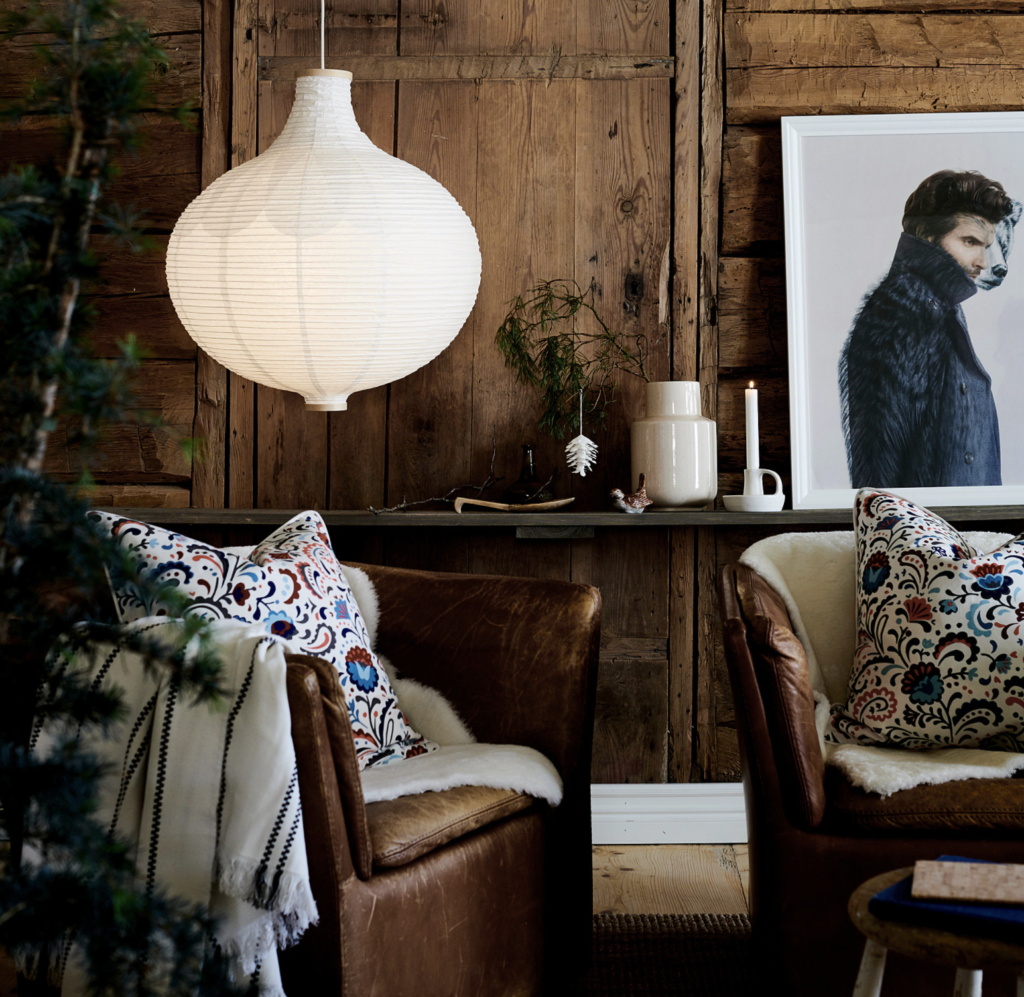 2. RISBYN Pendant lampshade CHF 24.95
A paper lamp is always a classic, and this one with its onion shape adds a touch of originality.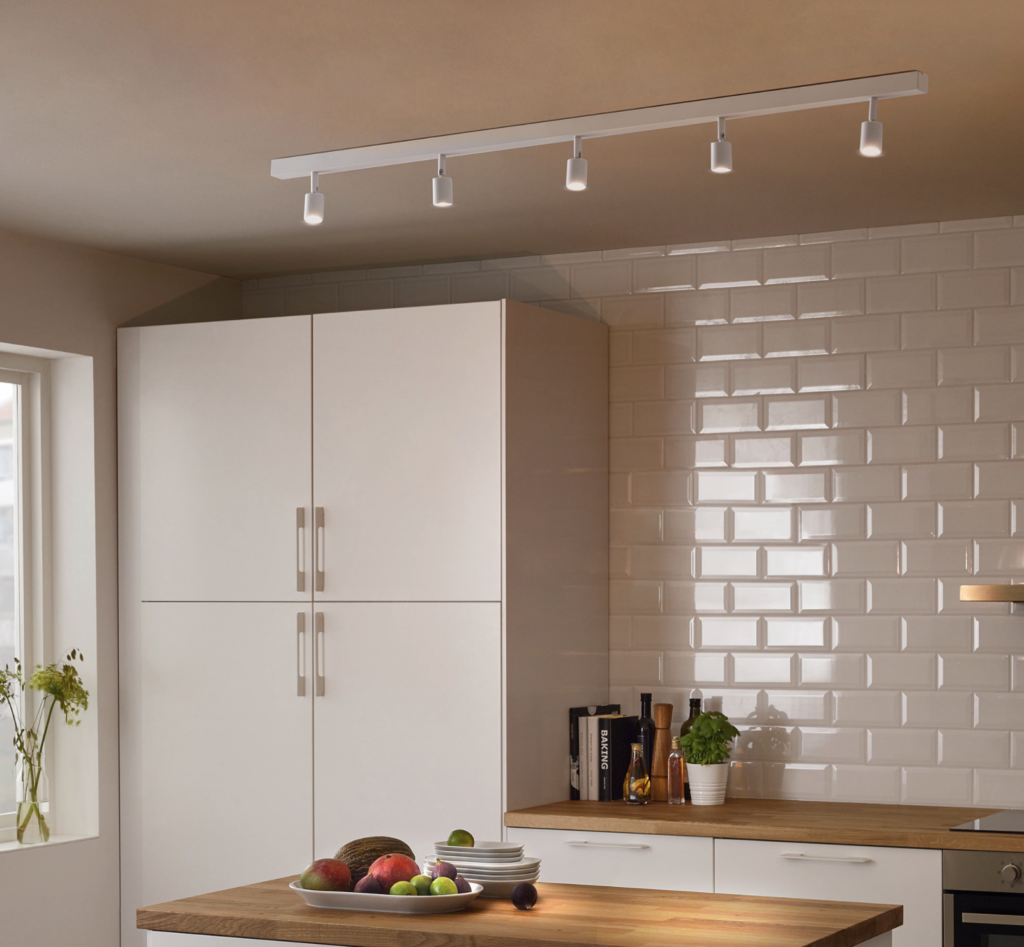 3. BÄVE Led ceiling track CHF 69.95
A light ceiling track is always needed, this one is well-designed and perfectly affordable. You can also check its big sister for bigger light NYMANE.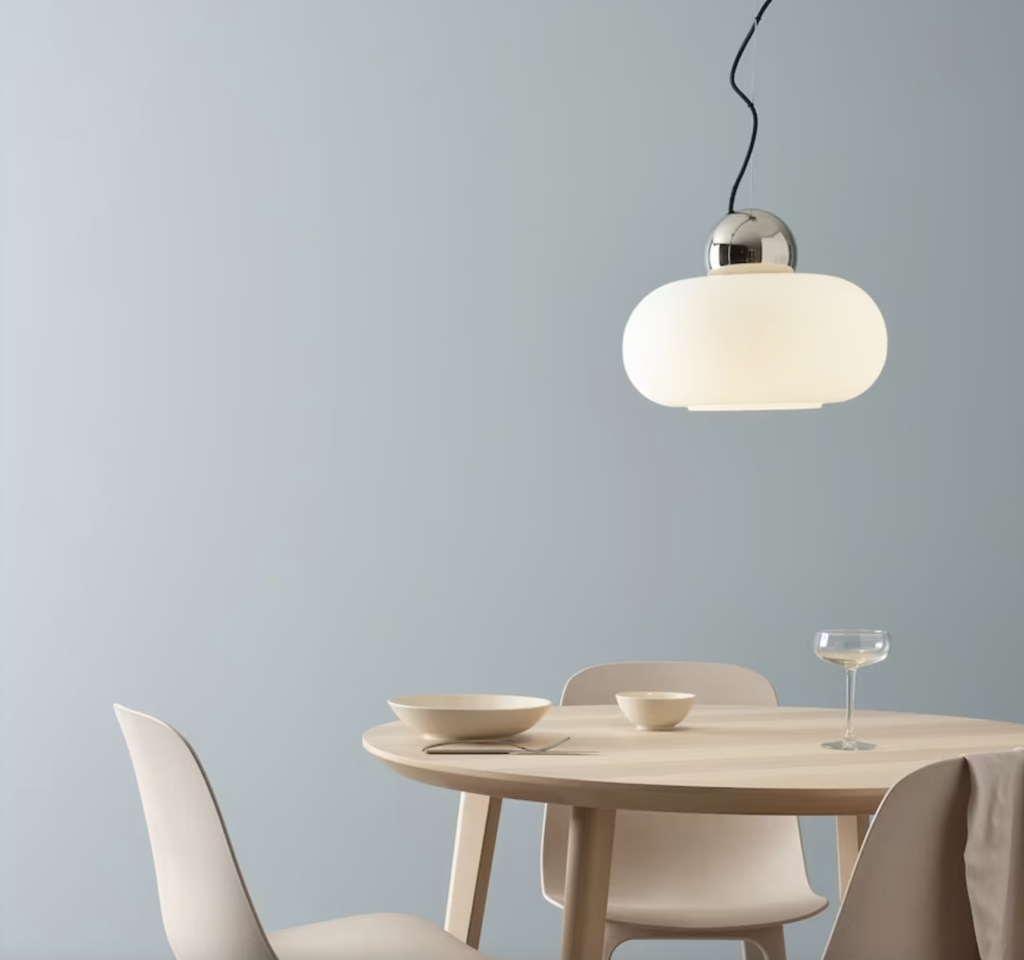 4. DEJSA Pendant lamp, 36cm CHF 69.95
A beautiful opal glass pendant for soft light with a chic touch of chrome.
5. DESJA Table lamp CHF 39.95
Ideal to add an alternative source of lighting in any room. Its sleek and modern design is definitely worth the price.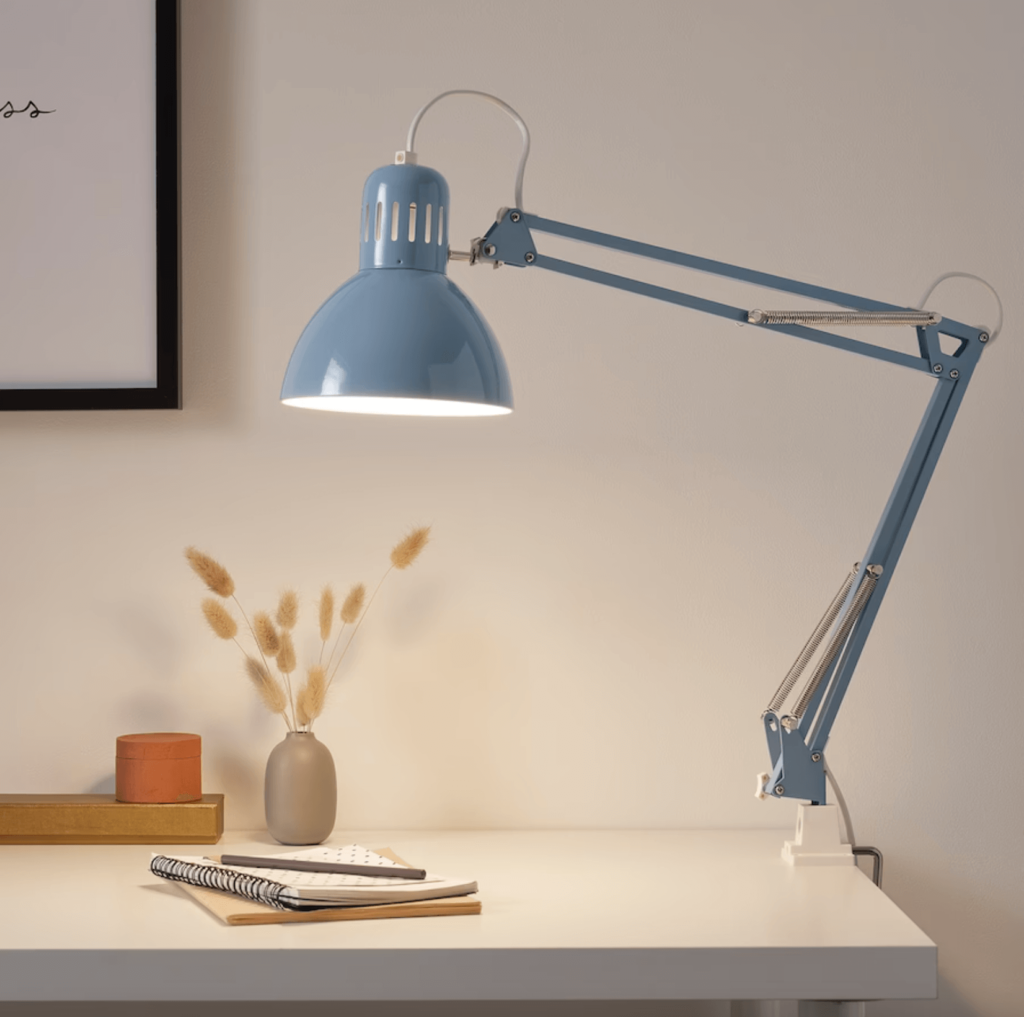 6. TERTIAL work lamp CHF 17.95
A design classic, anglepoise-like work lamp but at a slightly more affordable price.
7. FADO table lamp CHF 19.95
A globe light is never out of style and this one is a minimal piece with which you cannot go wrong. Also here is my easy trick to make this lamp look even better.
Best IKEA furniture
8. ODGER chair CHF 89.95
This cork-like chair has very sleek lines and can really make a difference around a dining table or just be displayed on its own.
9. ÄPPLARYD sofa prices start at CHF 1199
A sofa with sleek lines and a simple but efficient design. The slim legs make this sofa very airy which is great for a more modern and minimalist look.
10. BJÖRKSNAS bed frame CHF 729
A Scandinavian-style bed frame made of birch and leather for a light look.
11. VITTSJÖ shelving unit CHF 129
A simple metal and glass shelving unit to showcase your favorite books or souvenirs.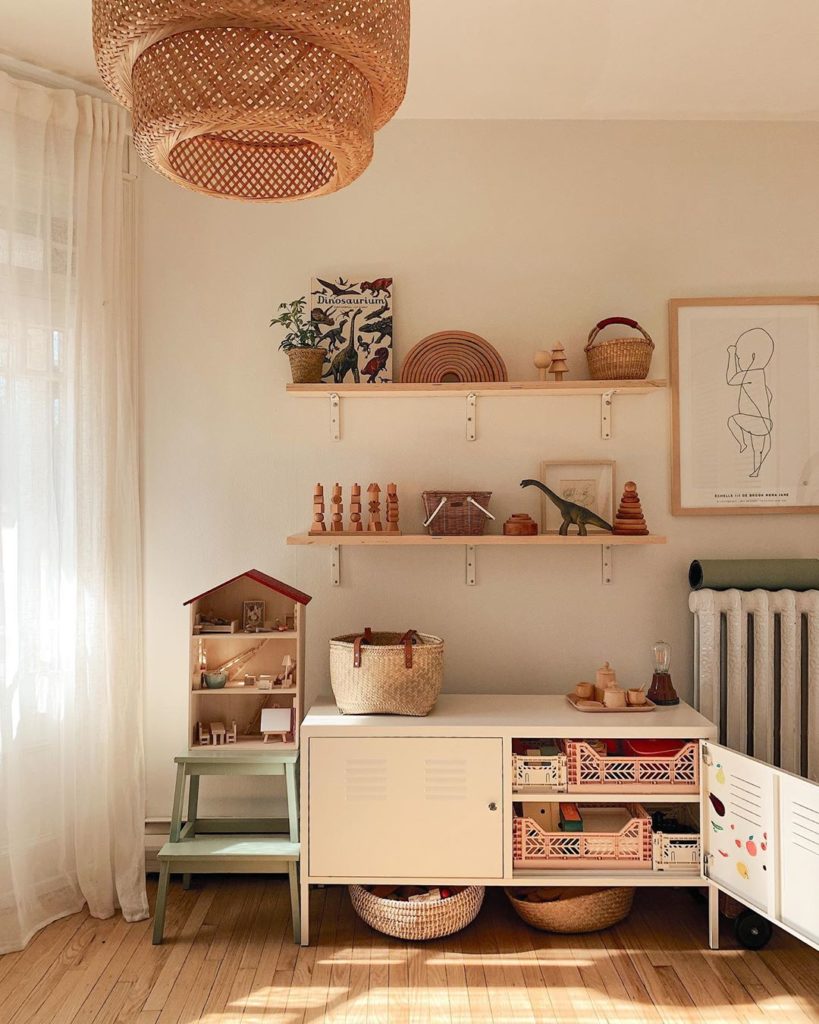 12. IKEA PS cabinet CHF 129
A cabinet locker style to store all the things you don't want to see.
13. NISSEDAL mirror walnut effect CHF 59.95
It's pretty rare to find a mirror in a darker wood stain that is not vintage or too pricey. This one is a chic version of your basic full-length mirror.
14. IDANÄS Cabinet CHF 249
Pretty cool new bi-folding doors cabinet with a scandi-rustic vibe.
15. RASKOG trolley CHF 49.95
This trolley has been around for a while. Functional and well-designed, it's always a handy piece to have.
16. DOCKSTA round table CHF 199
Round tables are great for small apartments because they can fit in small nooks in the living area. All in all a sleek piece that looks just like the design classic Knoll table. Best IKEA finds definitely.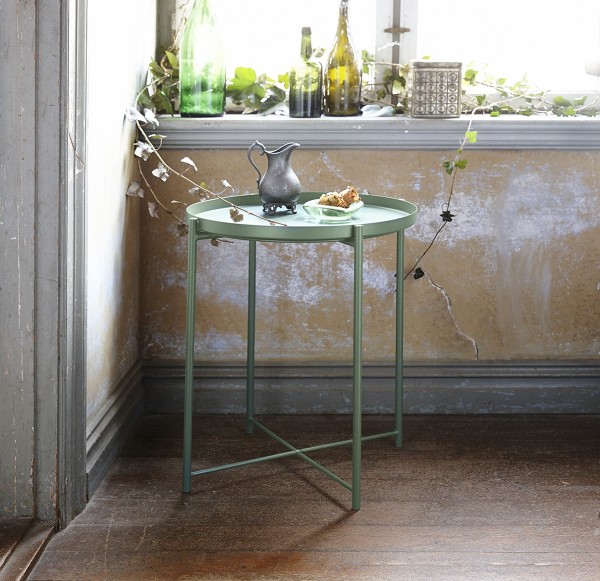 17. GLADOM tray table CHF 14.95
A functional and easy piece to play with. This tray table can fit anywhere.
18. NORDMELA chest of 4 drawers CHF 199
This is a great piece of furniture for an entryway as it can also be used as a bench. Plus, the design is sleek and perfect for any interior.
19. EKET Wall cabinet with glass door CHF 65
A cute wall cabinet with a glass door that definitely makes it chicer than its version without one.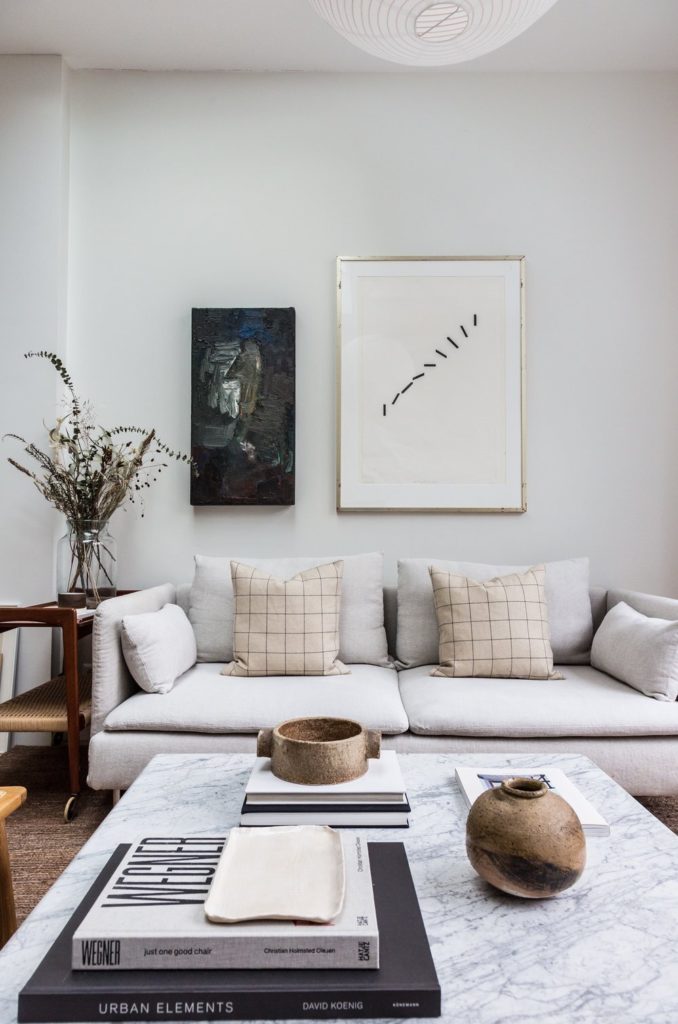 20. SÖDERHAMN sofa price may vary
A very well-designed sofa from IKEA, it's comfy and you can choose your combination which makes it a very flexible piece.
21. BERGSHULT/PERSHULT shelf CHF 19.95
The association of this simple white shelf with this metal hanging system is of a resolutely modern effect.
22. STOCKHOLM Mirror 80 cm CHF 140 – 60cm 99.95
This mirror is simply stunning and at a very affordable price. It can be a huge addition to any entryway. by the way, If you are looking for a mirror you might like to have a look at How to Pick the Right Mirror for Your Entryway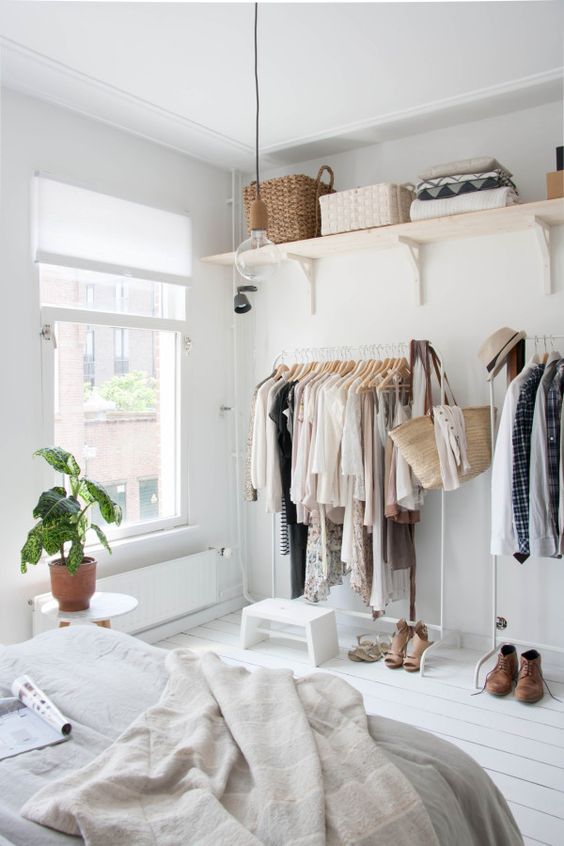 23. MULIG clothes rack CHF 13.95
How do you transform your bedroom into a cool clothes shop? Simple: Put together a cool open closet with this Ikea classic piece.
24. LINDBYN MIRROR CHF 89.95
The whole new Lindbyn mirror collection is a gem. Sleek lines and simple design will always be in style.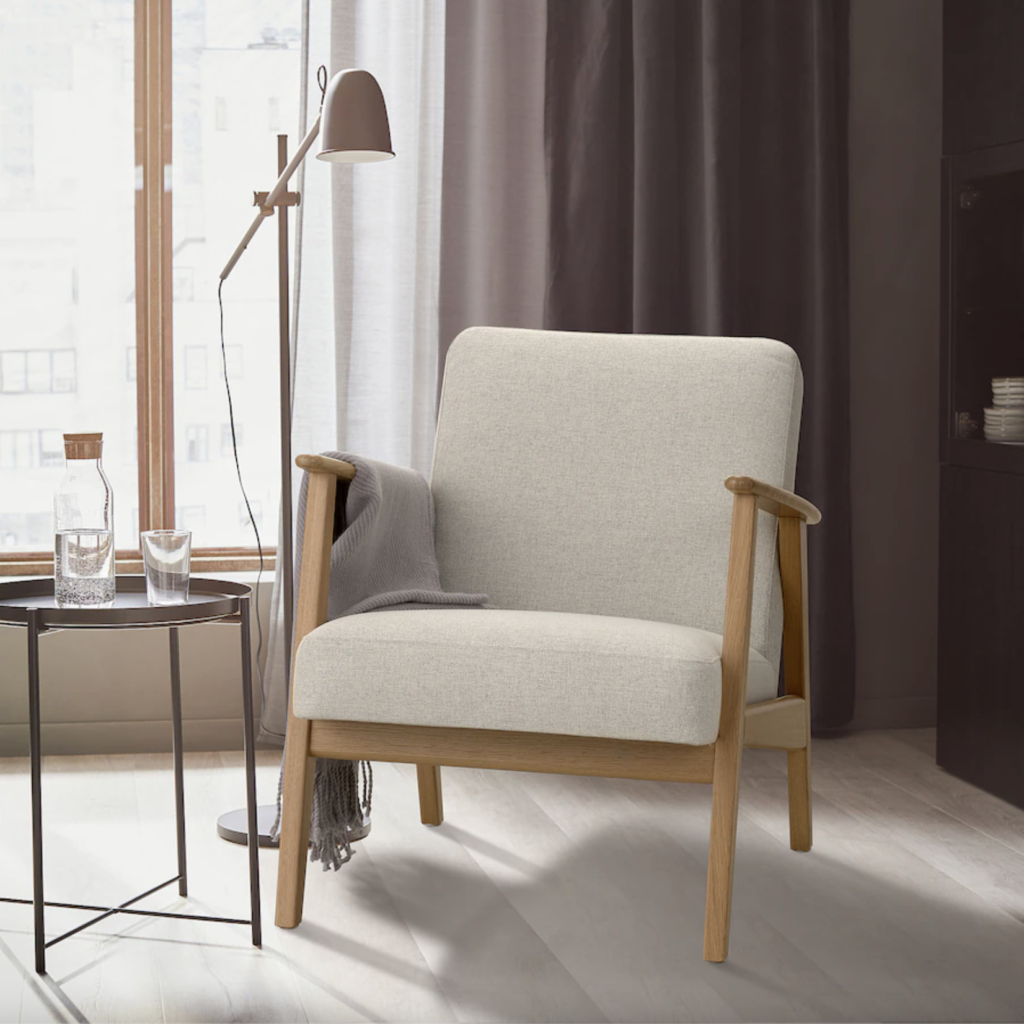 25. EKENÄSET armchair CHF 269
This mid-century armchair comes in a range of colors and is a very good option if you don't want to spend a fortune on an original mid-century armchair. It does a very neat job.
26. VISKAFORS 1,5-seat armchair CHF 1199
A chesterfield armchair is a piece that will never go out of style. It will fit almost anywhere. I like that it's one and a half seats, as it's big enough to relax in. Plus, the legs come in two colors!
27. HÖVOLM peg rail CHF 16.95
I've been waiting for IKEA to make a peg rail like this one probably for a decade. Hurray, it's even better than in my wildest dreams.

Best IKEA textile
28. STOCKHOLM handwoven rug 170X240 CHF 249
One of the most iconic carpets of the Swedish brand thanks to its graphic design and simple colors.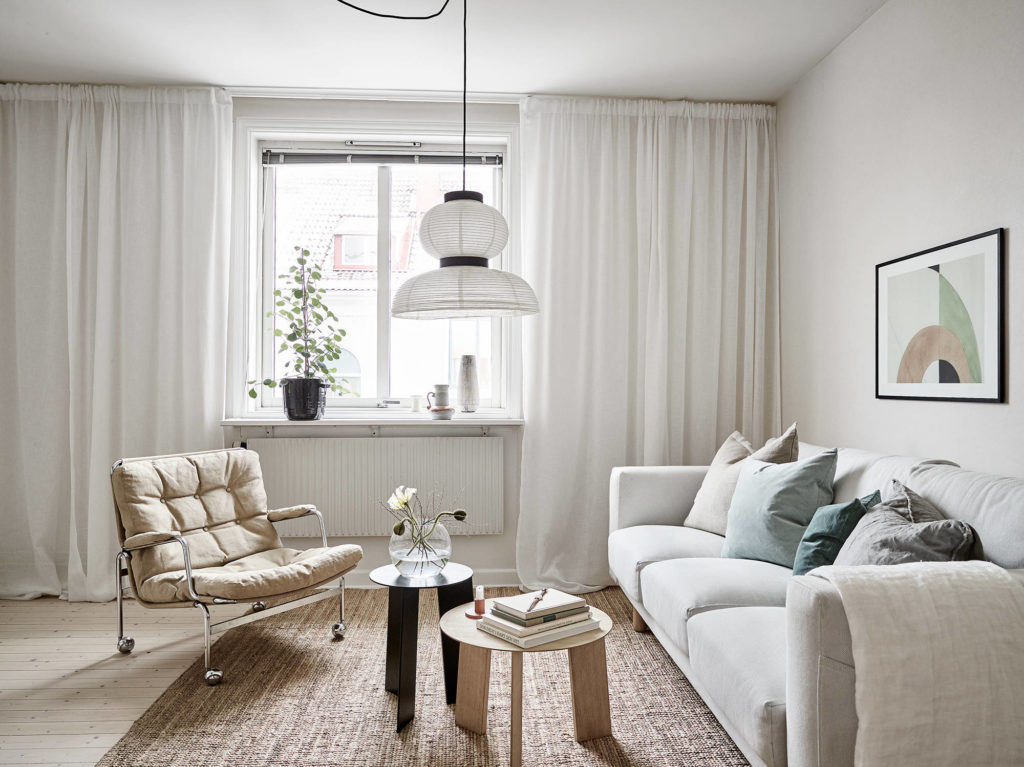 29. LOHALS Sisal flatwoven rug CHF 119
With a sisal rug, you never take any risk. You can play with it by superimposing it with a Persian rug for example, or simply use it by itself. And it comes in many sizes.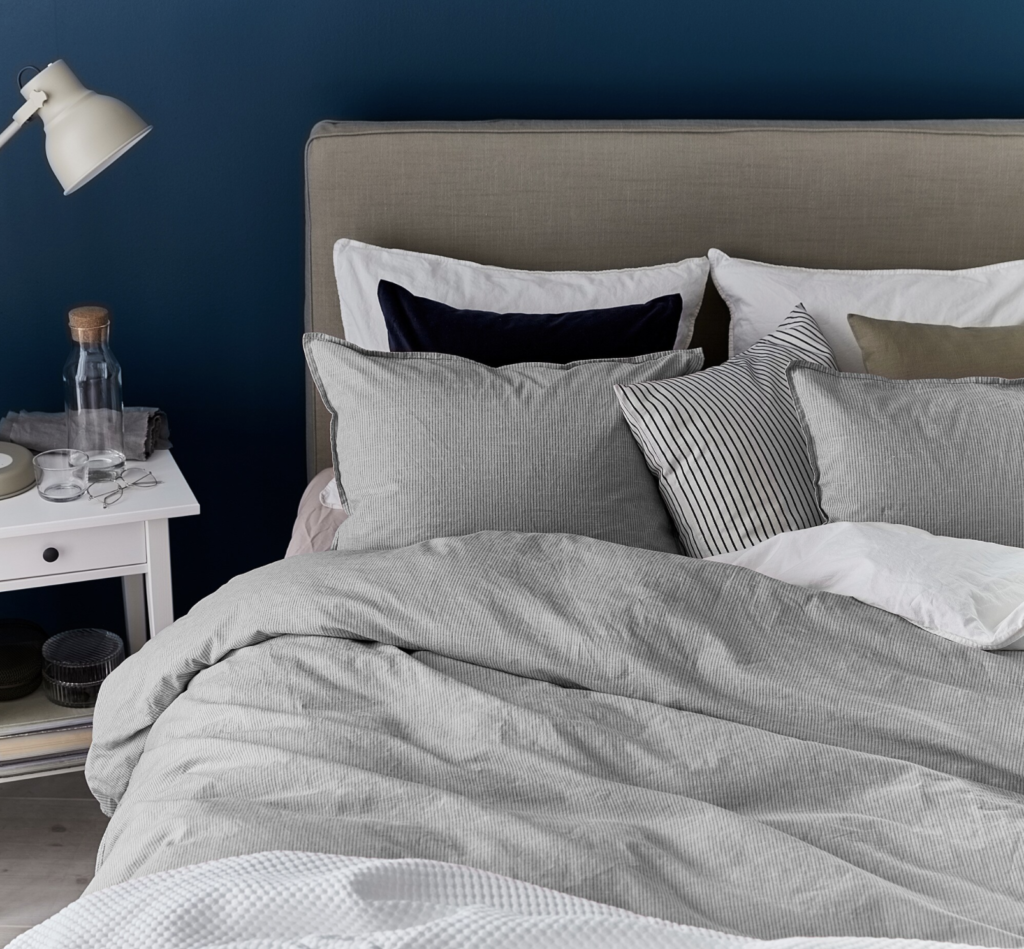 30. BERGPALM quilt cover and cover pillowcase CHF 59.95
A striped bed linen set is a good base to mix with other more colorful bed linen.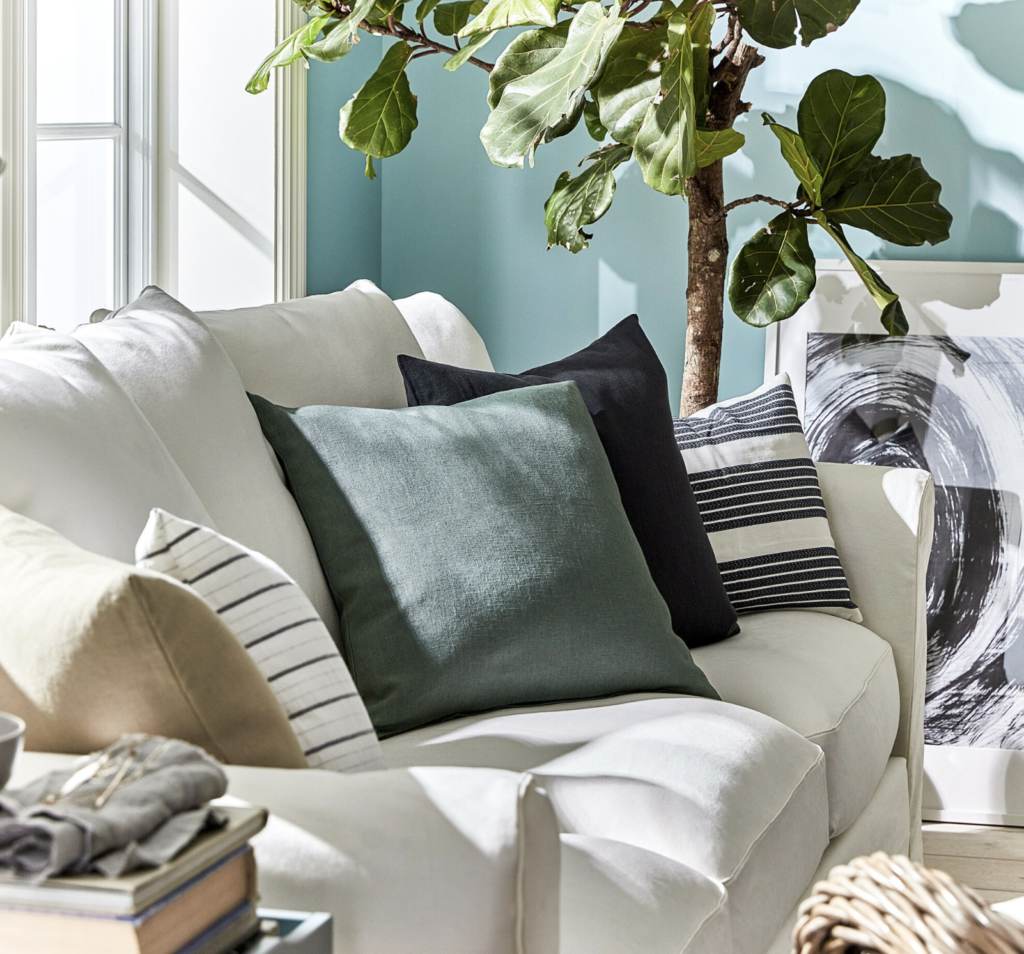 31. VIGDIS cushion cover CHF 12.95
The Vigdis collection is of beautiful quality and has the same feel as linen.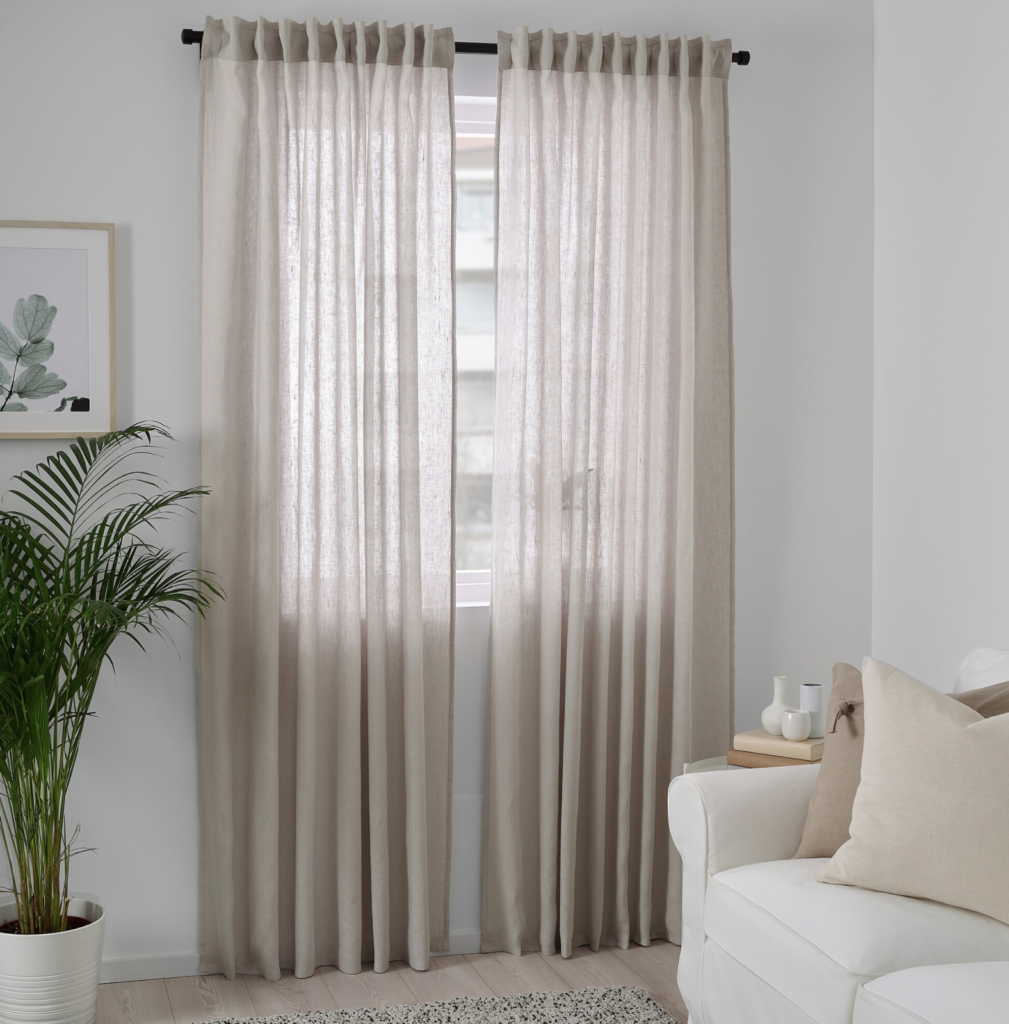 32. DYTAG linen curtains CHF 99.95
Linen curtains are always a timeless and neutral option with which you can't go wrong.
>> If you are interested in linen curtains, check out this article 14 Simple Linen Curtains for Renters <<
33. SALVIKEN Bath towel CHF 24.95
I like the two surfaces a lot. One side with soft terry and one with a nice waffle structure that makes it a little more luxurious.
34. RINNIG tea towel CHF 4.50 / 4 pack
Simple and timeless tea towels that will work with everything you have in the kitchen without a doubt.
35. SPIKKLUBBA cushion cover 50x50cm CHF 6.95
Timeless and graphic, the check pattern is always a good pick and easy to associate with almost everything.
Best IKEA small decor items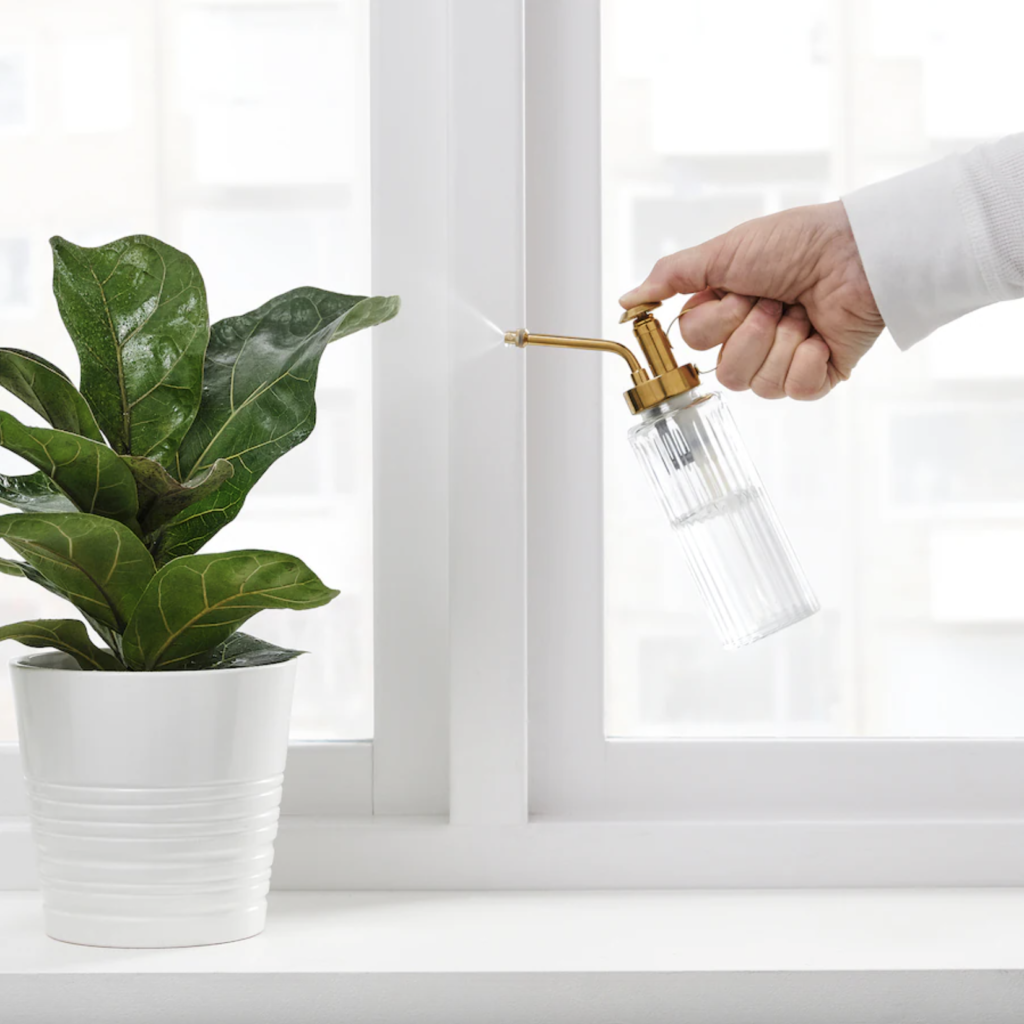 36. GRADVIS plant mister CHF 12.95
Brass and glass, the perfect combo to make a simple plant mister super high-end.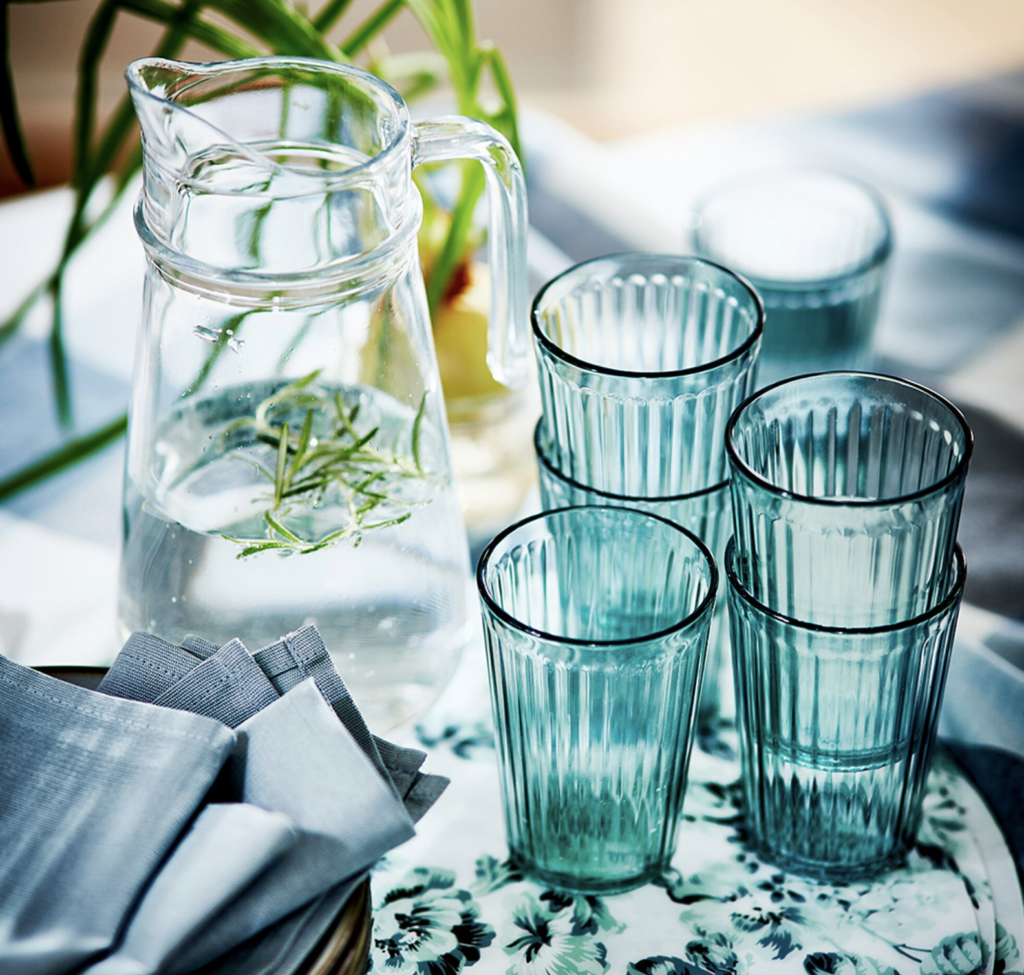 37. KALLNA green glass, CHF 8.95 / 6 pieces
Typical Scandinavian glasses in their shape, the greenish color makes them look a little vintage. Perfect for any table setting.
38. KÄMPIG brass hook, CHF 8.95
Hooks are a really handy item for any room. These vintage-like brass hooks we'll instantly make your wall look less dull.
39. ÖBONÄS Wall shelf with suction cup CHF 7.95
This sleek and clean shelf is perfect for bathrooms and kitchens. You always need to free the counter space and I find that this is the chicest way to do so.

40. GEMAK Colander, off-white CHF 15.95 CHF
To give a little vintage effect to your kitchen, hang it with other cooking utensils.
41. FLÅDIS Basket, seagrass, black CHF 14.95
Another IKEA item you could have brought back from a trip abroad. You can conceal all sorts of things in this basket.
42. SVENSÅS Memo board CHF 18.95
A darker and chicer alternative to the classic corkboard.
43. IKEA 365+ Carafe with stopper, clear glass, cork CHF 9.95
A classic. Simple and so beautiful.
44. SOCKERÄRT Vase (22cm) CHF 19.95
A vase with a farmhouse vibe, ideal to add a vintage touch.
45. FULLTALIG candlestick CHF 17.95
Black candlesticks with a sleek design for added elegance on the table or elsewhere.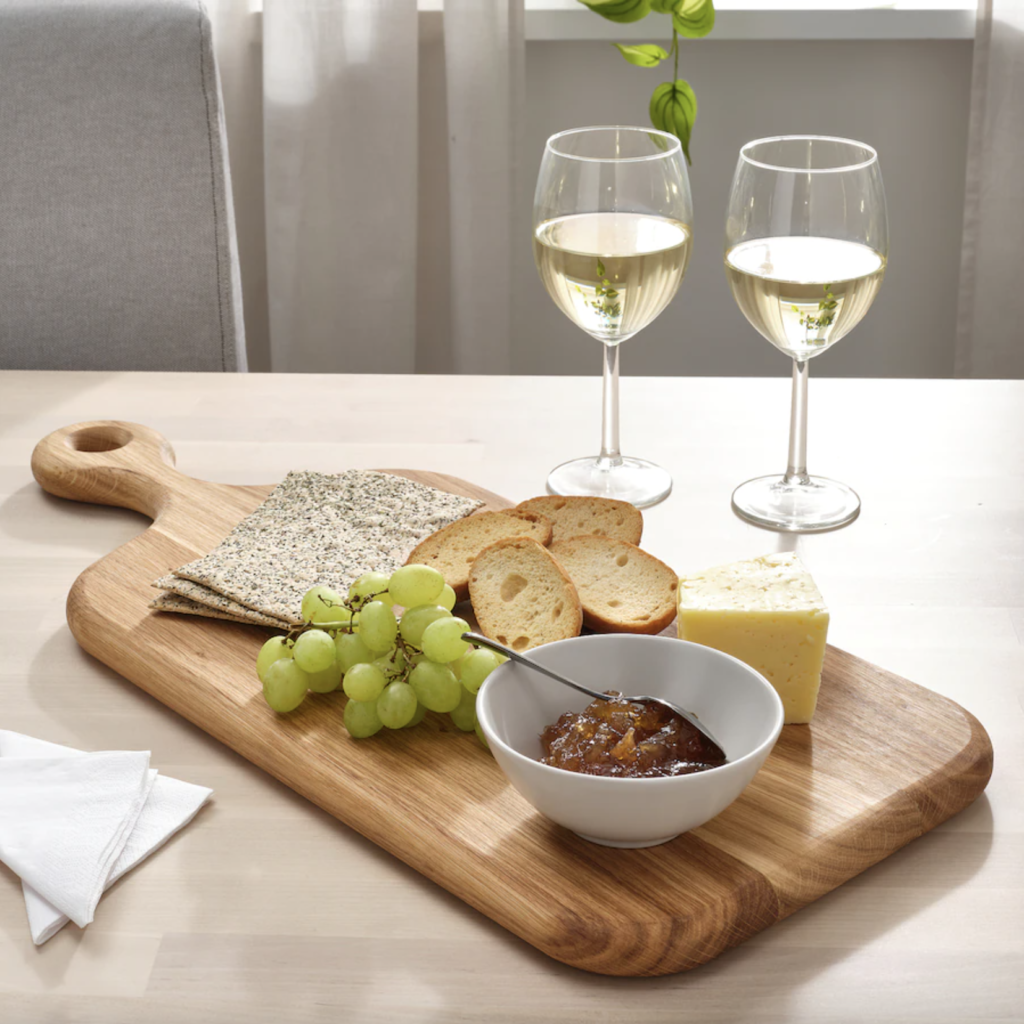 46. ARTISTISK cutting board CHF 39.95
A curved cutting board to serve the aperitif in style.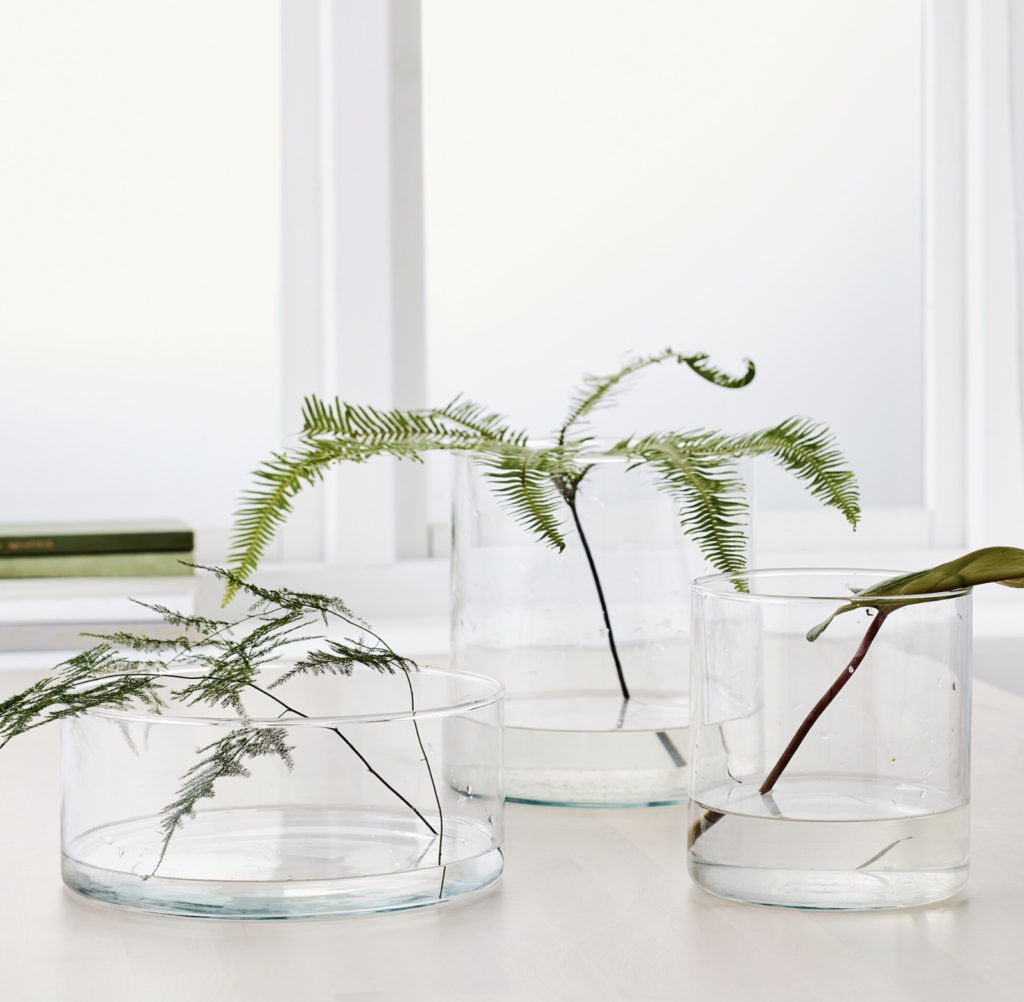 47. CYLINDER Vase set of 3 CHF 24.95
The whole Cylinder vases collection is an easy one to style and will always make the difference whether on a table or on a shelf.
48. GLADELIG dish set, various price
The beautiful sandy-glazed dish set is a charming piece to display on a dining table.
All the pictures belong to IKEA unless stated otherwise.