Recently I've seen an Instagram video from a shop I love Heirloom Art Co. They've posted about a beautiful toast rack and the multiple ways you can use this antique item.

I have always diverted the primary function of a toast rack simply because it's such a beautiful item and a practical one as well. So today I wanted to share three simple ideas to repurpose your toast stand that will enhance your home decor.
1. Toast rack as a mail holder
As pretty as it is effective for sorting your mail, I love this use of a toast rack.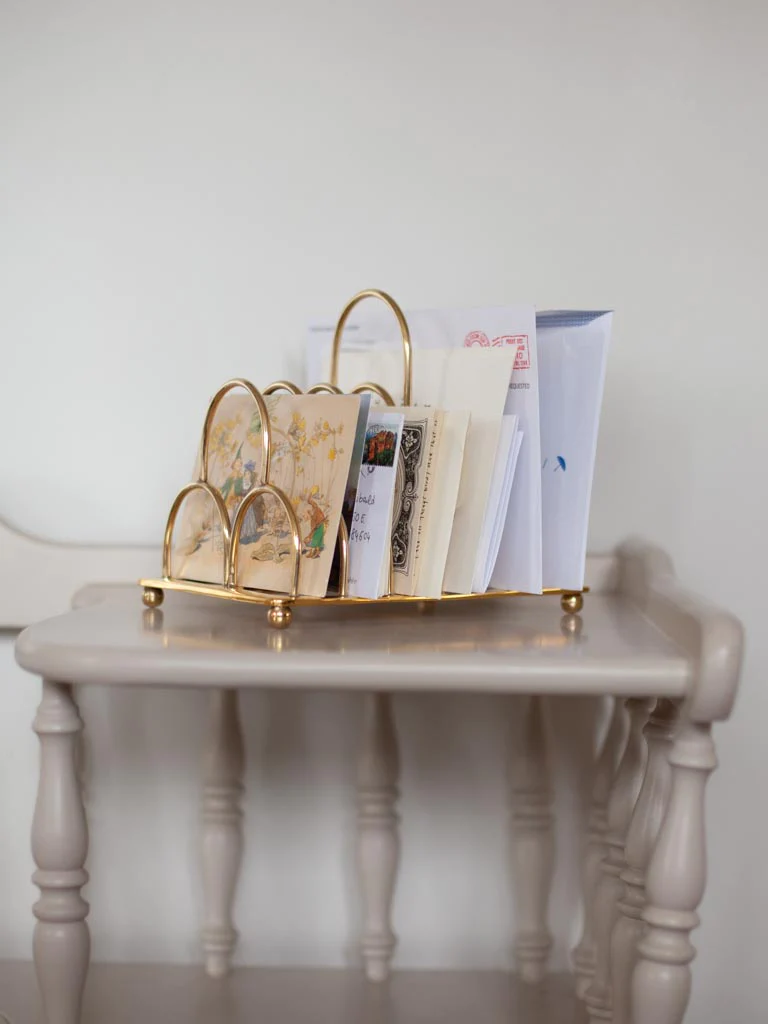 2. Toast rack as a plate holder
I currently use my toast rack this way. I store 6 plates in it that we use every day because it's very easy to access and pretty.
3. Toast rack as a bookholder
This idea is ideal for people who read several books at the same time or simply display books in an original way on a shelf.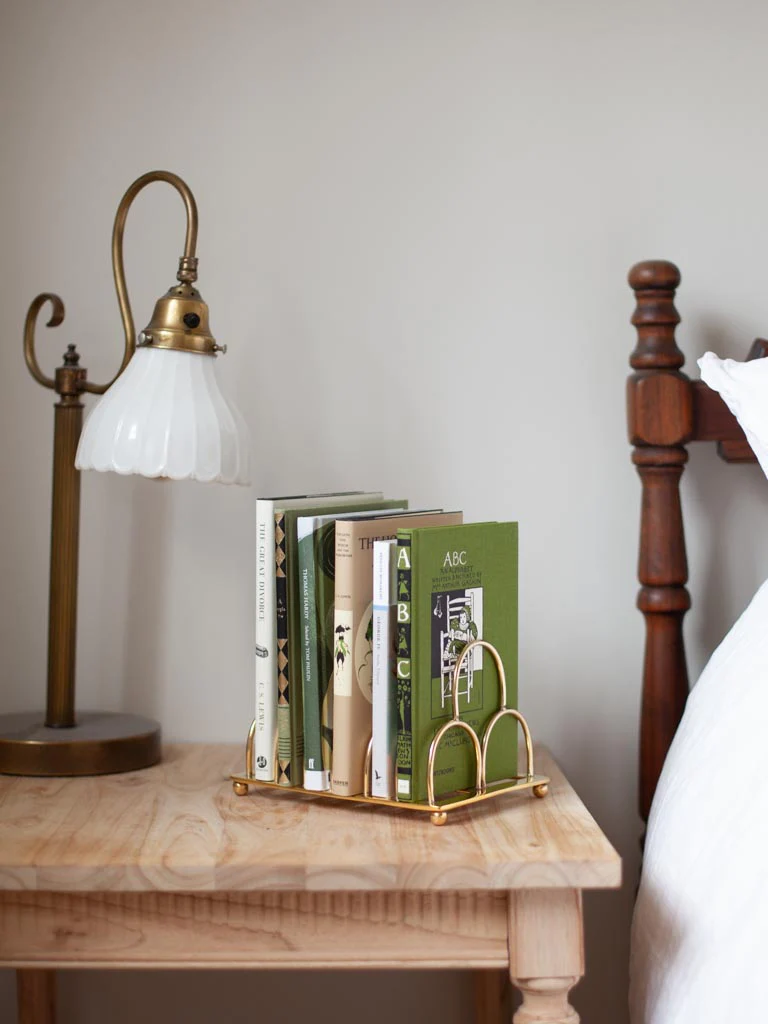 Where to find a large range of antique toast racks
Selency this french brocante website is one of my absolute favorites to find antique gems. It's often affordable and offers a lot of options.
Etsy marketplace is always on my list of shops when I seek that kind of article.
A collection of a few of my favorite toast racks around the internet:
*Disclosure: This article may contain affiliate links. Rest assured I only recommend products I would use myself and all opinions expressed here are my own. I may earn a small commission when you click on the links that are at no additional cost to you. This helps me keep going. Thank you for your invaluable support.