The IKEA Söderhamn sofa became really popular these past years thanks to its very sleek design and modularity. We've all seen it multiple times on Instagram in various settings and always looking on point. It's a very versatile piece that can adapt to almost any interior. Paired with Bemz covers, the söderhamn is a million-dollar-looking sofa. I've recommended this combo to a great number of clients and I still stand by this because it is a great sofa in a lot of ways.
So why did I still have second thoughts about my Söderhamn sofa?
Buying a sofa is always tricky. It's a very important day-to-day piece of furniture if not, one of the most important. So you don't want to get it wrong. In general, a sofa has two functions: a social function, to provide seating for your guests, and a more personal function, to watch TV, read, daydream, take a nap, etc… The social part is pretty easy to complete, it's the more personal part that is really tricky. You never know for sure that you are going to adopt a sofa before you have had it for a couple of months.
Comfortable but not cushy
As I said, a sofa needs to be goog-looking which the Söderhamn is totally nailing but also comfortable. It's not that this sofa is fundamentally uncomfortable, it will do perfectly when you have people over. However, if you watch a movie or read for a few hours, you'll probably feel like it could use more padding. It's supposed to be the perfect sofa to take a nap as it is pretty deep (99cm), well it is but you'll feel a bit stiff after this nap. This is the kind of discomfort that you won't be able to experiment on-site. When we tested it at IKEA, we found it to be just fine and even more comfortable than expected.
SOEDERHAMN sofa V.S. VALLENTUNA sofa
To give you a bit more context about the kind of sofa I like, I have to tell you about our previous sofa. It was also from IKEA but a totally different model, the Vallentuna. At the time, I chose that couch because it was a perfect fit for the bow window in our last apartment. The design was not my first concern as I was looking for a sort of built-in look and was going to arrange it with cushions.
The Vallentuna's seating is very thick compared to the Söderhamn, but it is also not as deep as the latter. I originally thought that the seating depth of the Söderhamn would make up for its lack of padding. I also thought that I would just have to get used to it and that after a few months, I would feel as comfortable in the Söderhamn as in the Vallentuna. But it didn't happen, so I decided to search for a way to make it more comfortable and that's when I remembered this French "trend" that consisted of adding layers to your sofa.
The French solution: sofa toppers/covers
Adding layers to your sofa is quite popular among French interior decorators and French linen and home accessories companies. It's been in the air for decades now and it seems to have even become a sofa feature. Just like the armrests, you choose your sofa with or without toppers. The thing I like the most about this is that it is a trend that is not necessarily rooted in a certain style. You'll see below that it can look as chic as it does relaxed.
Sofa toppers: chic and sophisticated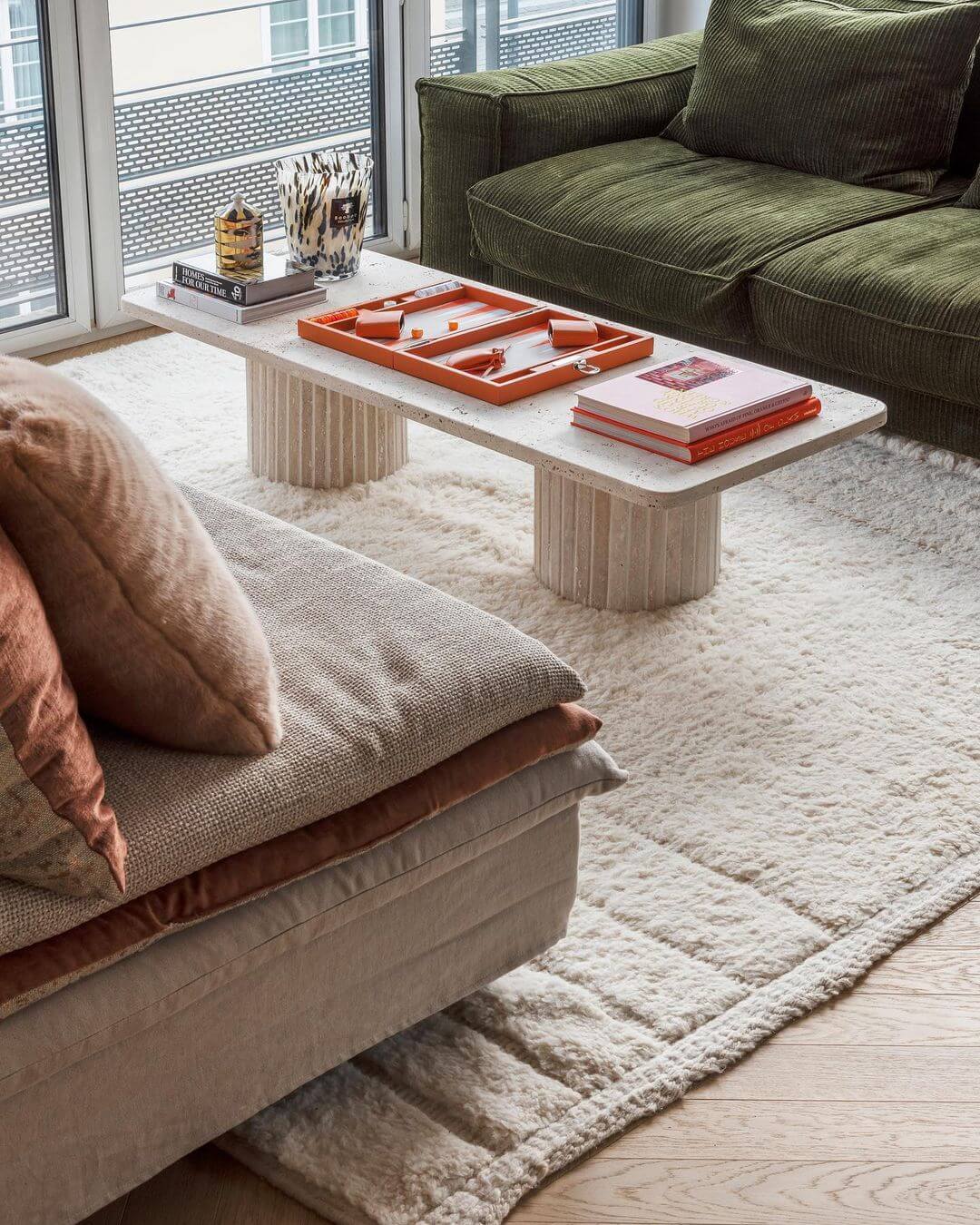 Sofa toppers: casual with a seaside home vibe
Sofa toppers: romantic and whimsical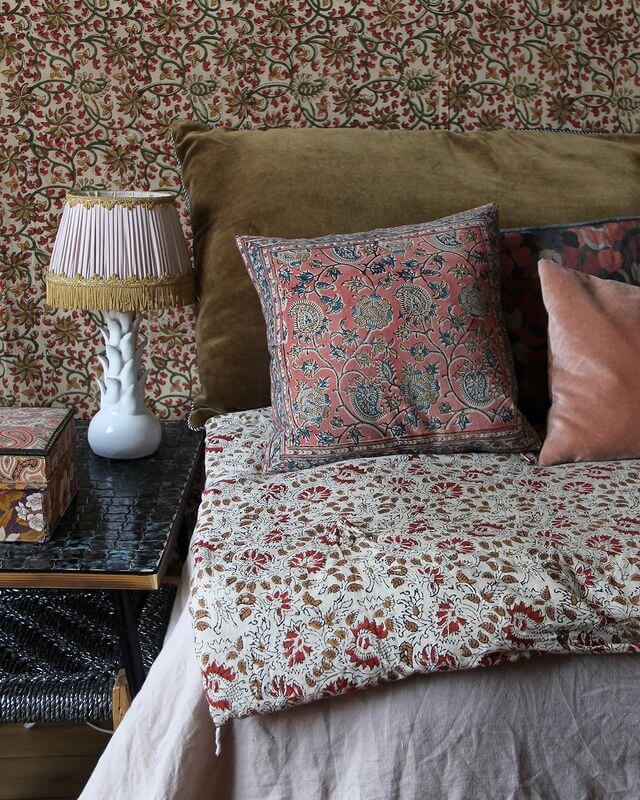 My review of IKEA Söderhamn with a sofa topper
I added a sofa topper from Haomy (harmony) bought at le Grand Comptoir. Honestly, it's more of a bedspread than an actual sofa cushion. But as it was a first test, the idea was to find something affordable and pretty. So I chose a khaki linen topper of 85 x 200 cm. My first instinct was that I wanted it to blend in smoothly with my velvet sofa cover from Bemz (unfortunately they've stopped to make my covers). I still wanted to play with the texture that's why I went with linen.
From a comfort point of view, it makes all the difference. It's the padding that was missing to make this sofa a cozy corner in which we want to snuggle.
On the other hand, the visual rendering is more relaxed than without the topper because of the fabric I chose (linen). So be aware that linen toppers will get wrinkled so don't go for this fabric if you want something sleek.
Anyway, this first test has definitely made me want to go a step further and add even more toppers. This time I might go with something more colorful or with patterns.
Where to shop for sofa toppers