One of the central pieces of furniture in a house is the sofa. Choosing the perfect one without spending a fortune can be tough. It'll have to be comfy, good looking, and matching with your color palette. Don't get me wrong, a lot of large retailers do have good couches. For instance, I've always thought that IKEA makes some good looking and comfy couches. But it's hard to find the one that ticks all the boxes. Sometimes it's in the wrong dimension but most of the time it is the limited range of fabrics and colors available that are problematic. And that's exactly the kind of element that makes the difference between a great looking and coherent living room and a nice one. The devil is in the details. Hopefully, there is a solution. So are you ready for the best Ikea sofa hack?

Has IKEA standardized our interiors?
But first, let's explore what the Swedish home furnishing giant has changed in the way we approach our homes. IKEA is probably the most popular furniture retailer worldwide. Some people buy almost all of their furniture there. Even interior designers have their favorite IKEA products. The reason for that is simple, they have made it easy and cheap to access well-designed pieces.
The counterpart of that is that nowadays, all our interiors seem to have become standardized. We all have the same Kivik sofa, the same billy bookcase, and so on. However, creative people have found alternatives to this situation and started to customize IKEA pieces. Which gave birth to a new kind of DIY: IKEA hacks. I have tried a few IKEA hacks myself but it never involved a sofa. So how do you customize an IKEA sofa? There aren't a thousand ways to do it, let's see:

A simple IKEA sofa hack
Indeed, a couch is not a bookcase, you cannot repurpose it or radically transform it. So to make it your own the only possible solution is to change its fabric. But then why buy an IKEA sofa if you have to upholster it? It seems to be a lot of work and money for a couch that had a good quality-price ratio in the first place? Some IKEA aficionados came to the same conclusion and decided to do something about it.

That's how Bemz was born. Bemz is basically a brand that allows you to customize your IKEA sofa cover very easily. You just choose your sofa model and then pick a fabric among the large range of fabrics they offer. Then you order it and wait to receive it with your mail. As simple as that.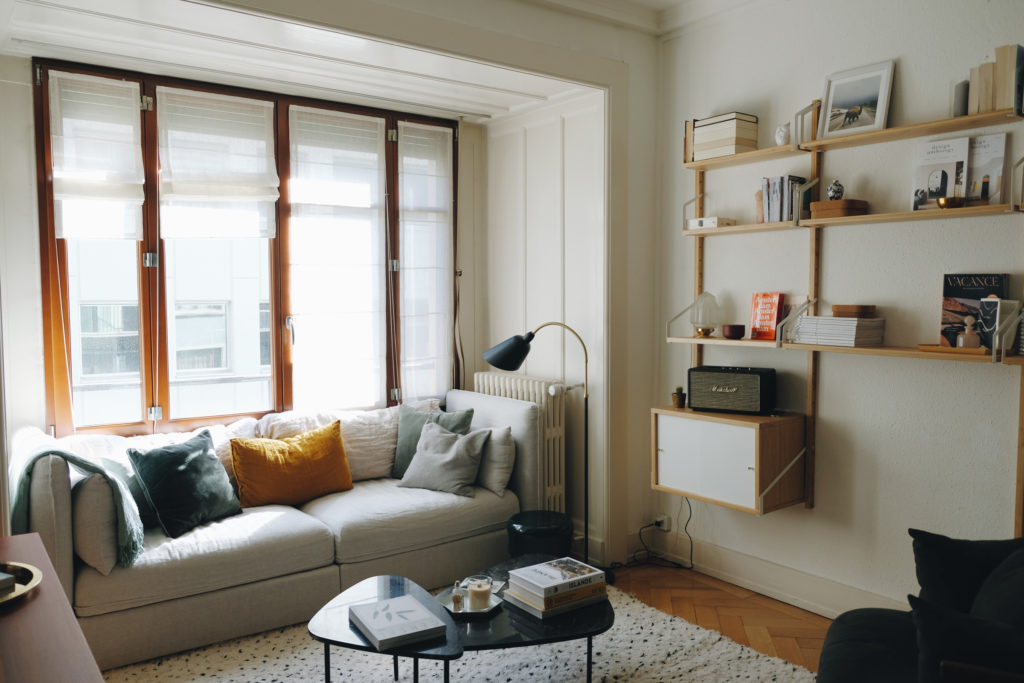 My Bemz review
As a matter of fact, my sofa is from IKEA. I bought it there because it was exactly what I was looking for in terms of size and look. But one thing wasn't fitting my taste at all: the fabric it came in. I bought the sofa anyway because I knew that I could always change it thanks to Bemz.
And once I saw it in my living room, I knew that I couldn't possibly keep it that way. It wasn't matching the rest of the living room at all.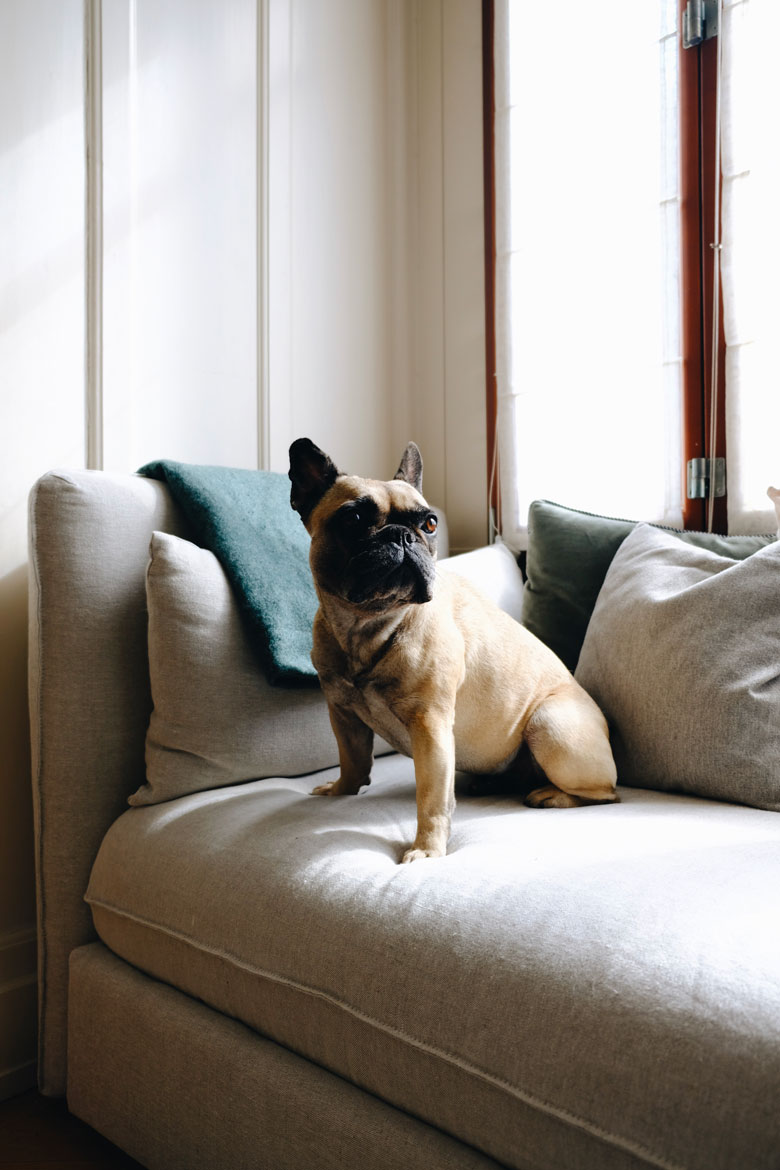 1. A large range of fabrics
So I started by browsing Bemz's large range of fabrics and ordered 5 samples to be able to see it and feel it. Bemz allows you to order 5 fabric samples and will send it to you for free. It's a really great feature. I wouldn't have dared to order the covers without seeing the fabric first. It also allowed me to test it in situ and see if it could work with the rest of my living room. Moreover, I was very impressed by the quality of their fabrics. So after having a hard time choosing the fabric I finally placed my order and waited patiently to receive it.
2. A very acceptable timeframe
It took exactly a month from the moment I placed my order to receiving it in my mailbox. A very acceptable delay considering the fact that they have to make it from scratch. I found that the whole process went very smoothly. I would warmly recommend anyone that wishes to upgrade his/her IKEA couch to use Bemz.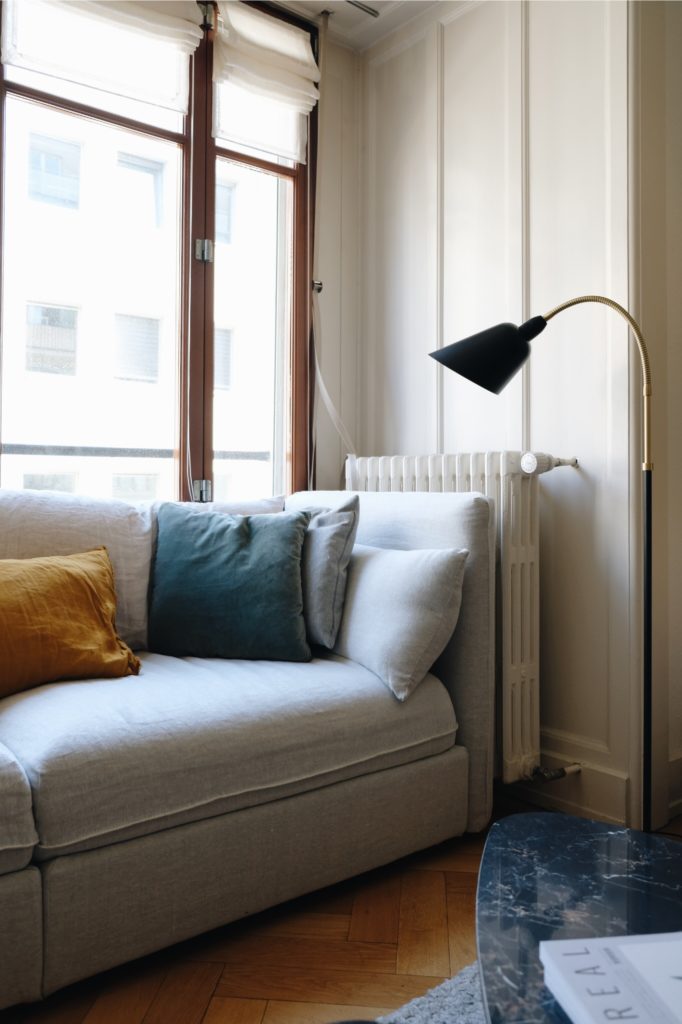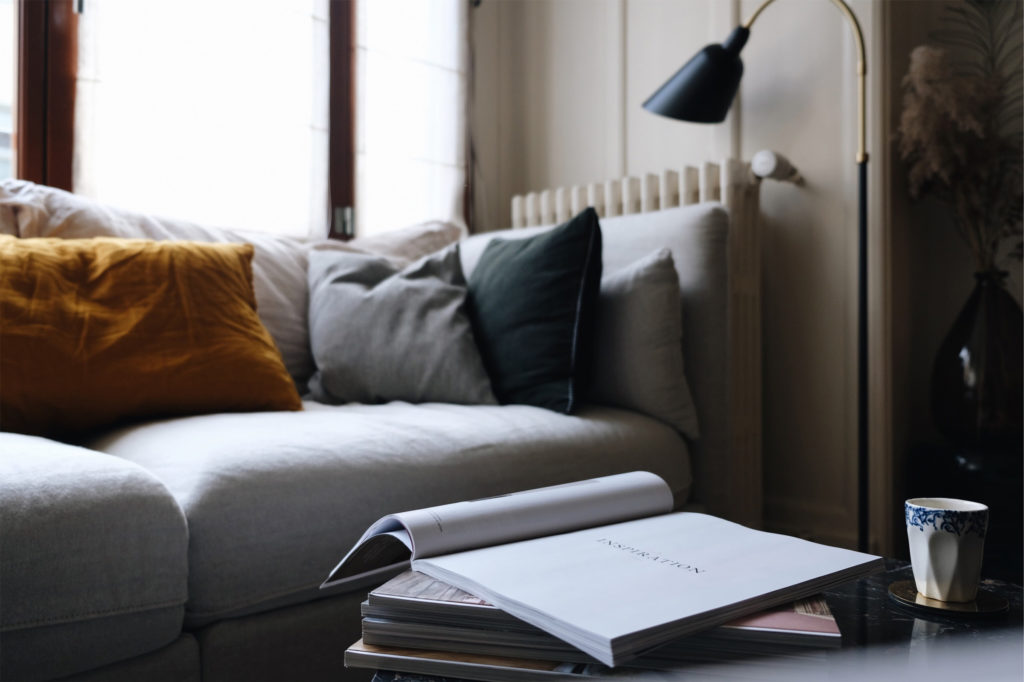 3. A fair price for a custom-made sofa
About the price, I have the Vallentuna sofa from IKEA and it cost me CHF 600. For the cover, I chose a linen one called "Brera Lino Natural" and it roughly cost me a little less than CHF 600. Resulting in a total price of CHF 1200 (a little over €1000). The final price is very acceptable for a customized sofa.
What I've also appreciated is the fact that there weren't any additional costs upon arrival. Meaning no customs fees, or swiss VAT. Bemz took care of everything. I've also had the chance to order my covers while there was a sale so it spared me €120.
So I know that this isn't exactly a hack in the original sense of the word. But it is definitely the best IKEA sofa hack I've found so far.