I come across a lot of home in my quest for stylish yet functional interior, but rarely I've come around a home of such perfection. Indeed, this home combines everything that drives me. It exudes a kind of wabi-sabi elegance. What do I mean by that? As you might know, wabi-sabi is the Japanese word for imperfect beauty. In interior design, this can take the form of a worn-out wall, an irregular ceramic cup or a frameless work of art. But here, it is a whole new level of it. Indeed, wabi-sabi has this kind of négligé vibe that's attached to it, thus sometimes seems to lack a bit of elegance. I like the raw aspect of things but I also like to mix it with a little sophistication for a more modern result. This house does this to perfection.
Two creative souls
The duo hiding behind this renovation are husbands and wives in real life. Their firm, CHAN + Eayres, differs a bit from classical architecture firms by the fact that they renovate or build houses one at a time to then live in it for a while. They then put it up for sale and start all over. For instance, their latest creation is an apartment in Shoreditch that they have just sold after living two years in it. But of all their creations the one that really took my breath away is the Weavers house. Let's take the tour!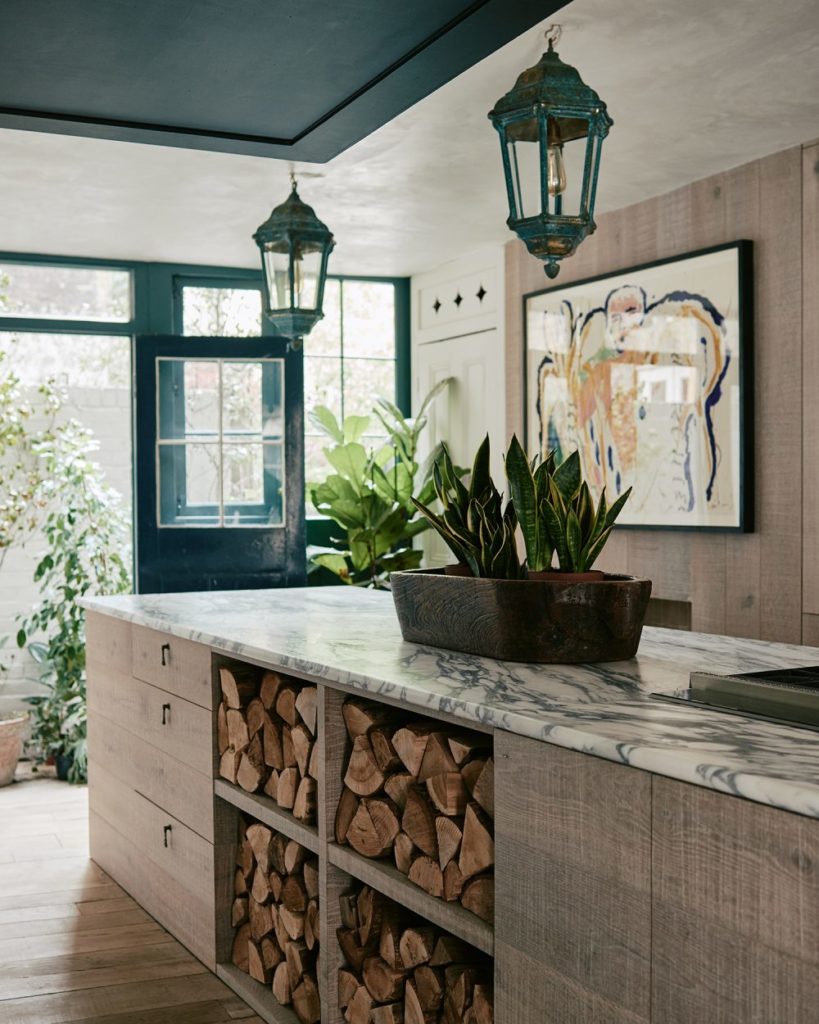 A coherent interior
What makes it work so well is probably the fact that there is a common theme for the whole house. One of the main features of this interior is the oak cabinetry that is present throughout the whole house. The Arabescato marble is also a recurring element along with the use of different tints of green. Having such repeating elements helps a lot in creating an ambiance that is consistent and pleasant.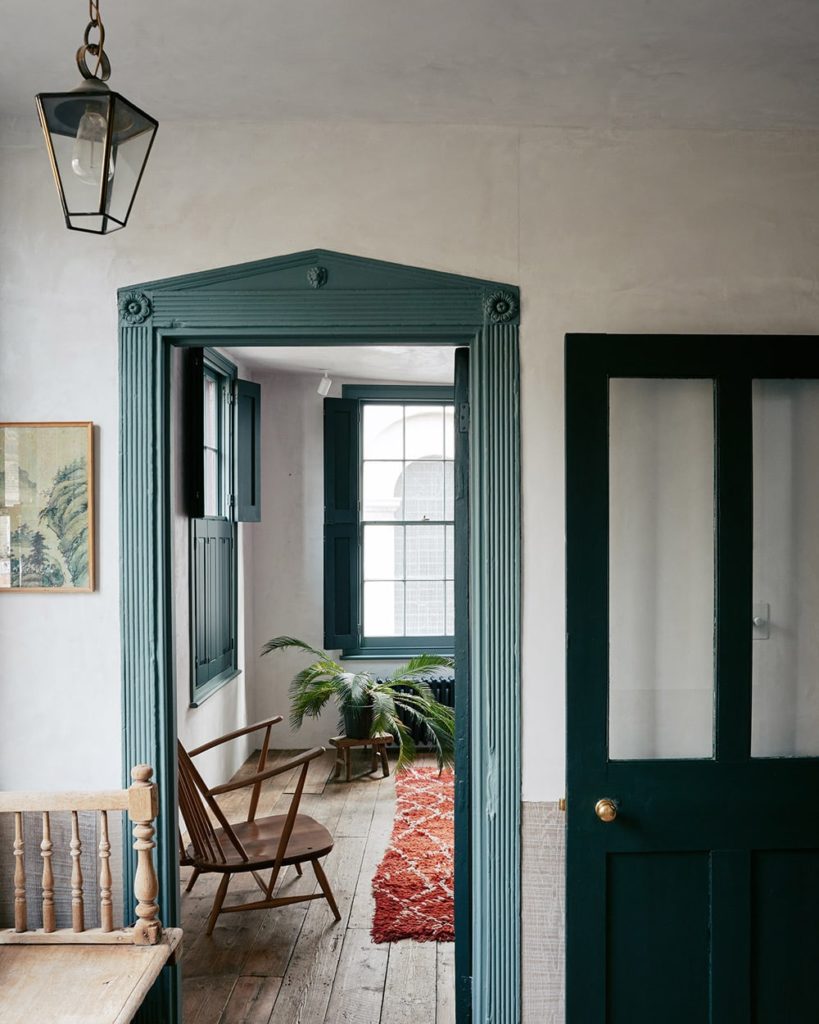 Limewashed walls are also a key component of the coherence of the home. Besides, it has this handmade feel (as you can see just below) that plays a big part in the wabi-sabi style.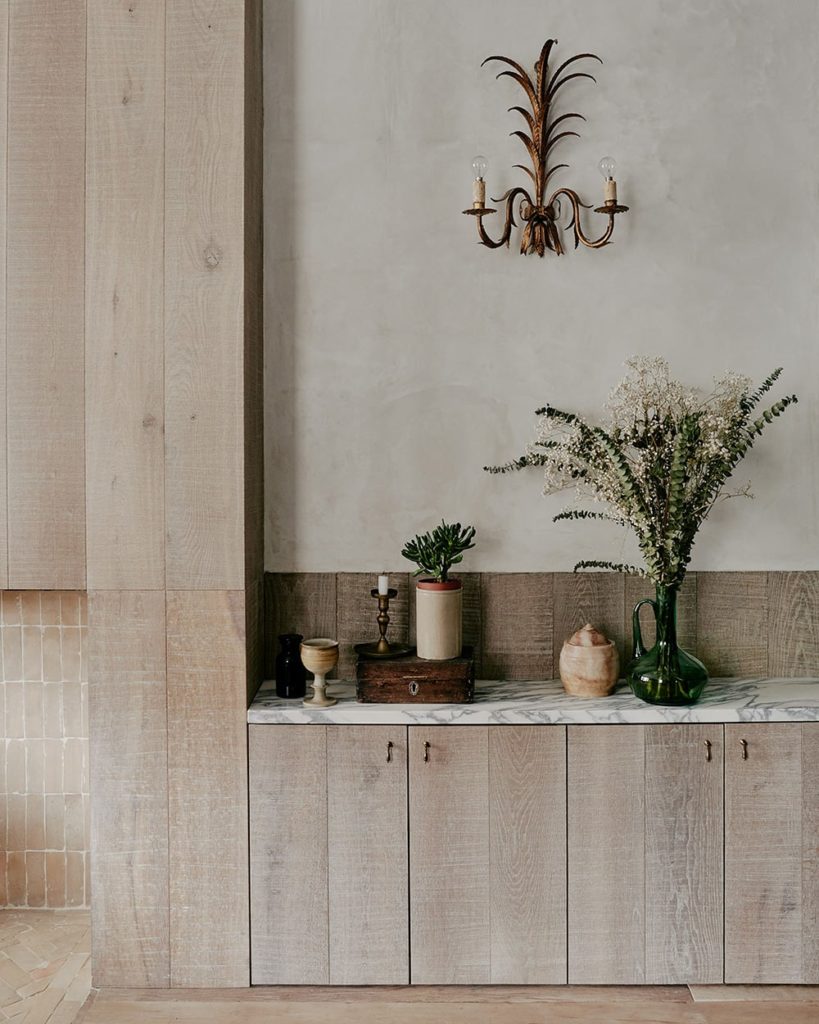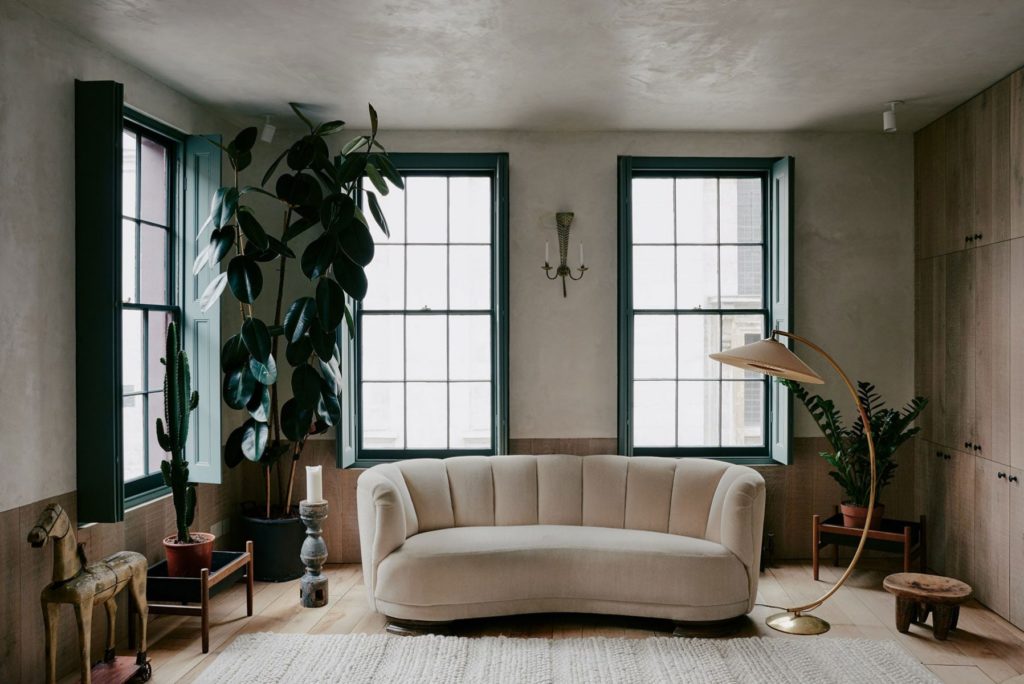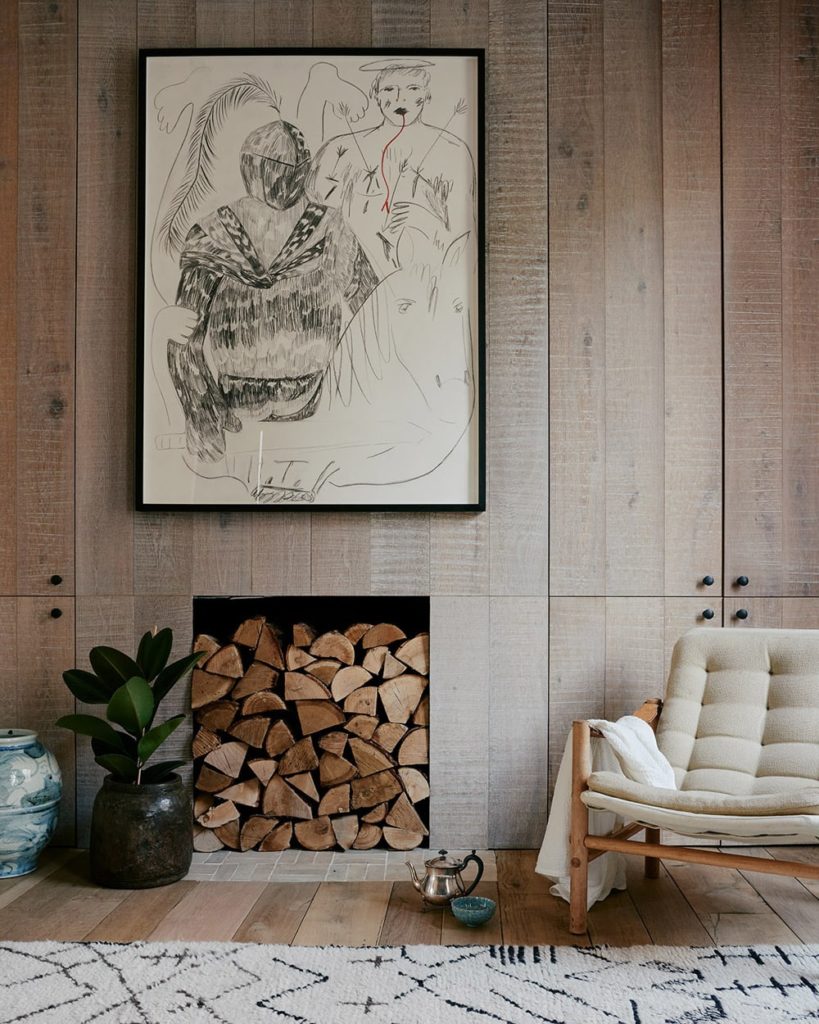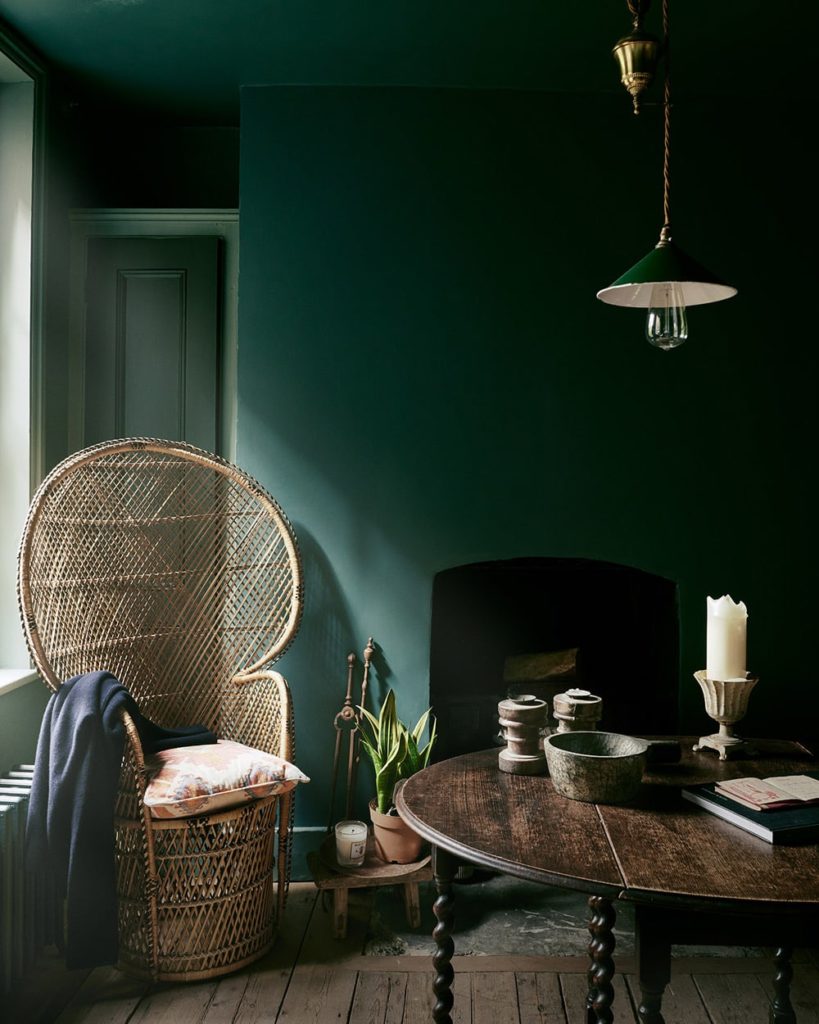 Morrocan craft is also a noticeable trend that appears throughout the whole house.
A mix of antique and design pieces
the choices made in terms of furniture and lighting are also a key element in what makes this home so special. Each piece seems to have been sourced very carefully. Although it is the ability to mix antique finds along with the more contemporary design pieces that are at the source of this wabi-sabi elegance. This is also what makes this house look unaffected by the passing of time.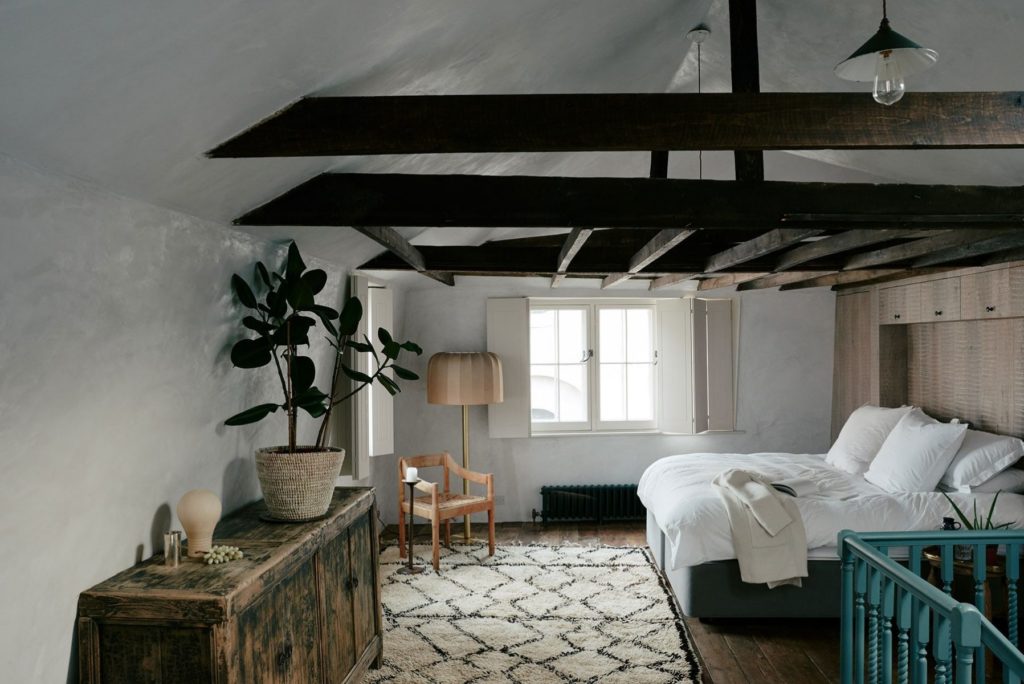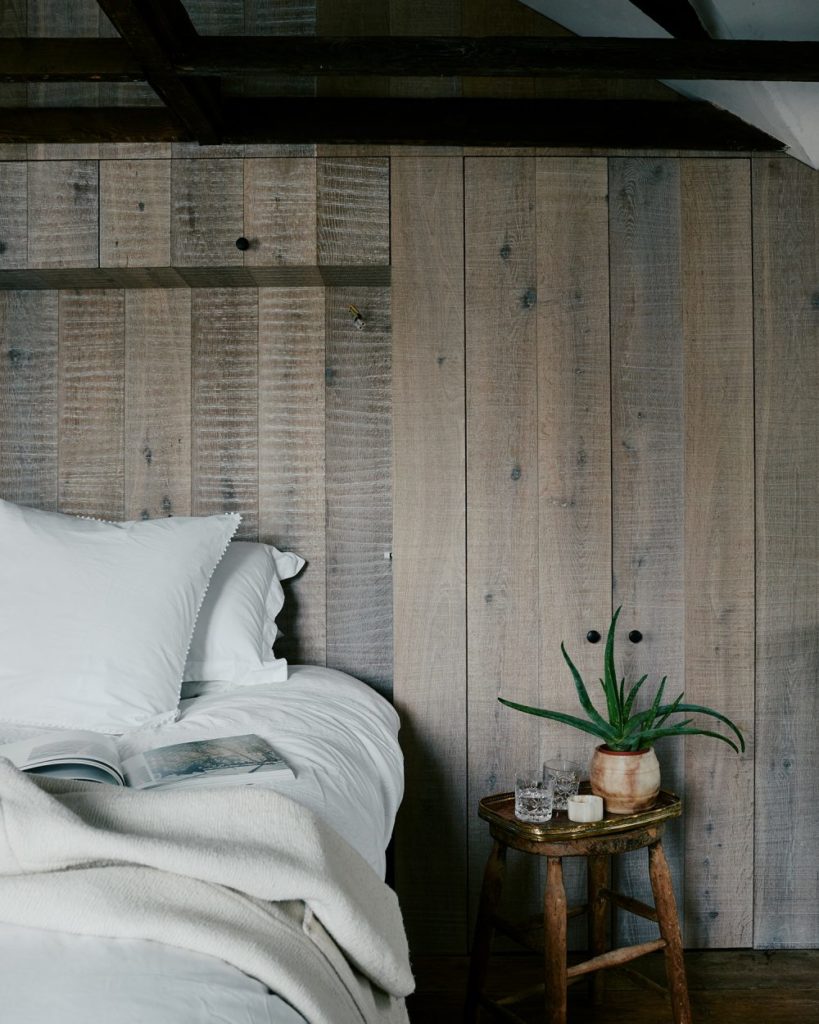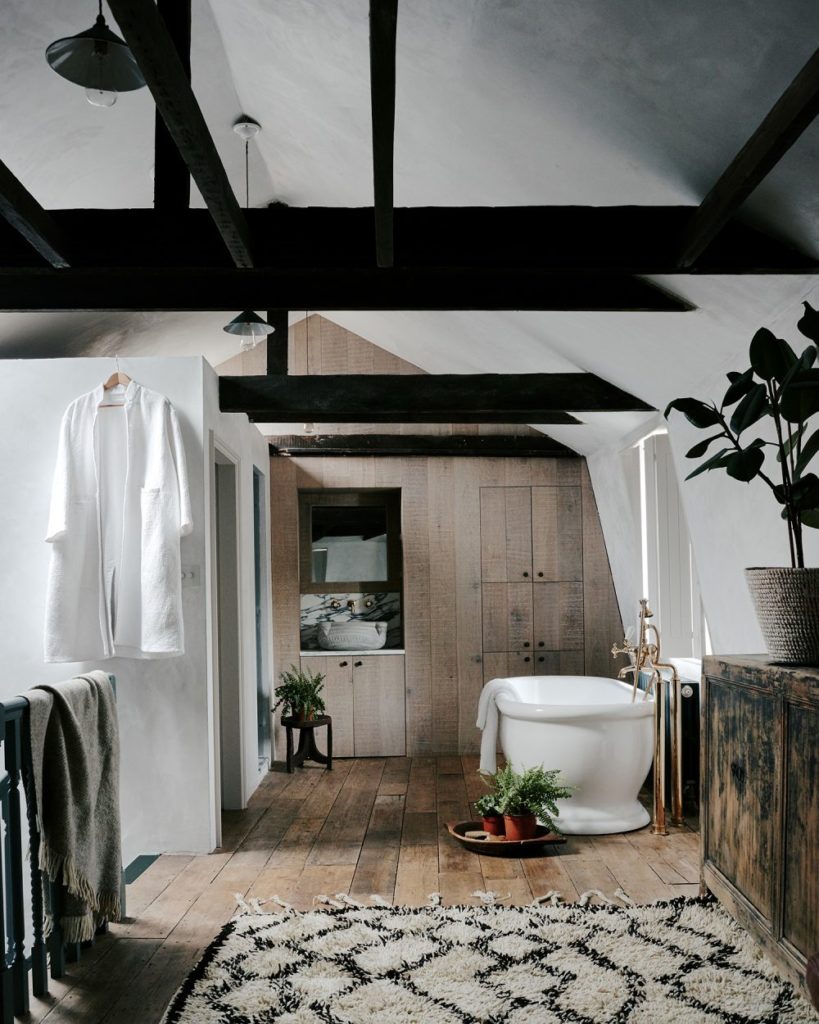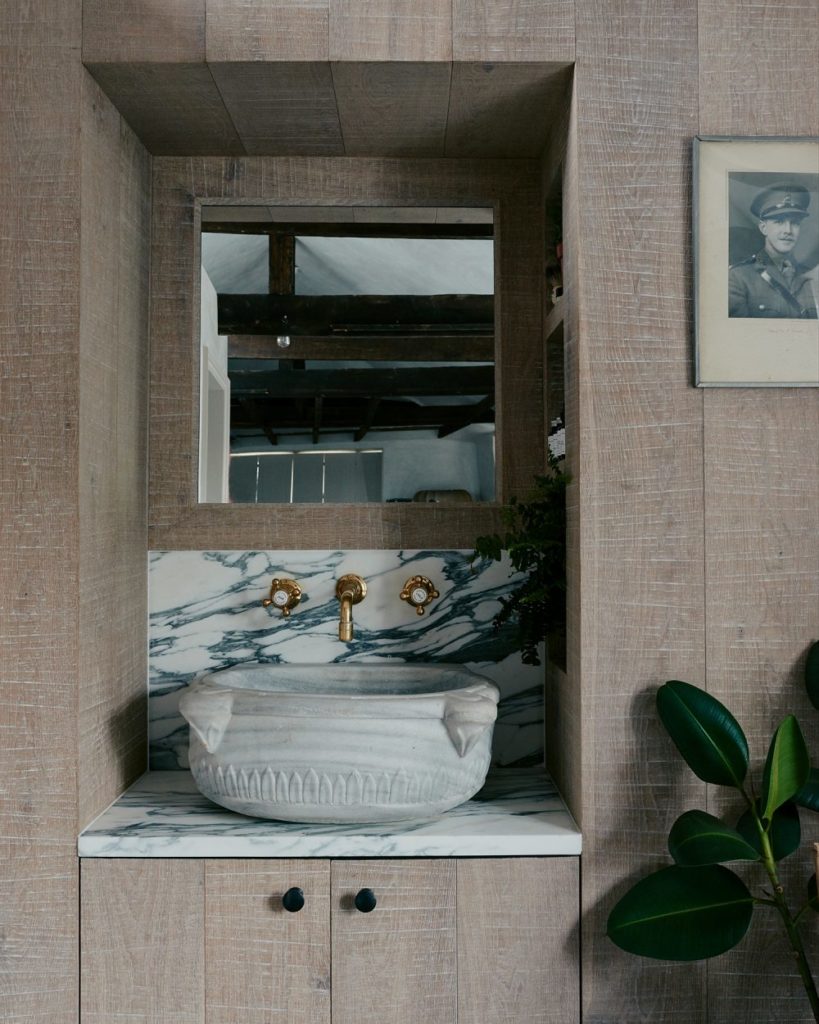 Photos by Michael Sinclair
Project by: Zoe Chan Eayrs / Merlin Eayrs