I was browsing for interior design inspiration when I came across this 65m2 apartment. It is not a particularly design or spectacular apartment rather a cute and simple one but that feels cosy and welcoming. So why did it catch my attention? Simply because almost every piece of furniture comes from IKEA.
When you live in a rental apartment, you often need to be smart with the furnishing of your rental. And IKEA can rapidly become your go-to shop for any sort of need. I get that shopping from one store only is easy and convenient but you also risk creating a place lacking personality. Although I always recommend shopping from different decor stores when furnishing your rental home, I have to recognize that this apartment really nails the total IKEA look.
So how did they do to make it look fresh and interesting? What are the things that make it work well? let's see!
Painting the walls or adding a wallpaper
Painting a room in a color that will complement the rest of your decor or adding a wallpaper will always make your home more personal. See how the wallpaper in the entryway makes a statement? It immediately brings you into this fresh and cozy atmosphere. Half of your decorating job is done at that point.

Invest in designer lightings
Like I always say, if you're going to splurge, do it on lighting fixtures. We saw that almost all the apartment is Ikea furniture. But the remaining 1% has been cleverly used to buy designer lightings. Can you spot the Flos table lamp by the window in the living room? Or the floor lamp that seems to be from Pallero. In both cases, the sleek design and quality materials of both lamps really give the room a high-end feel
Choose IKEA pieces that could also come from vintage/handmade shop
Another little trick is to choose the right IKEA parts. Using pieces made of natural materials or that feel like they're handmade gives a sense of authenticity. Check out the sisal rug and the pendant light in the living room, the bamboo benches in the entryway, or the dresser in the bedroom. All of these pieces could have come from a craftsman's workshop for all we know.
Add texture with textile
One of the recurring things in this apartment is the use of textiles in all its forms. Decorative cushions, plaids, and seat covers can be found in every room, inside and out. The result is not only a cozy effect but also the appropriation of this IKEA furniture. It brings texture and interest to the furniture.
A little IKEA HACK
Another way to make IKEA pieces your own is to hack their furniture. For example, the sofa has been updated with a Bemz sofa cover. This has the effect of making this sofa unique and in harmony with the decoration of the rest of the room. Simple but very efficient.
Add greenery
Probably the easiest trick to execute, adding greenery into the mix is always a good idea. It instantly makes the apartment feel more welcoming and vivid.
>> Shop these IKEA items from my Pinterest board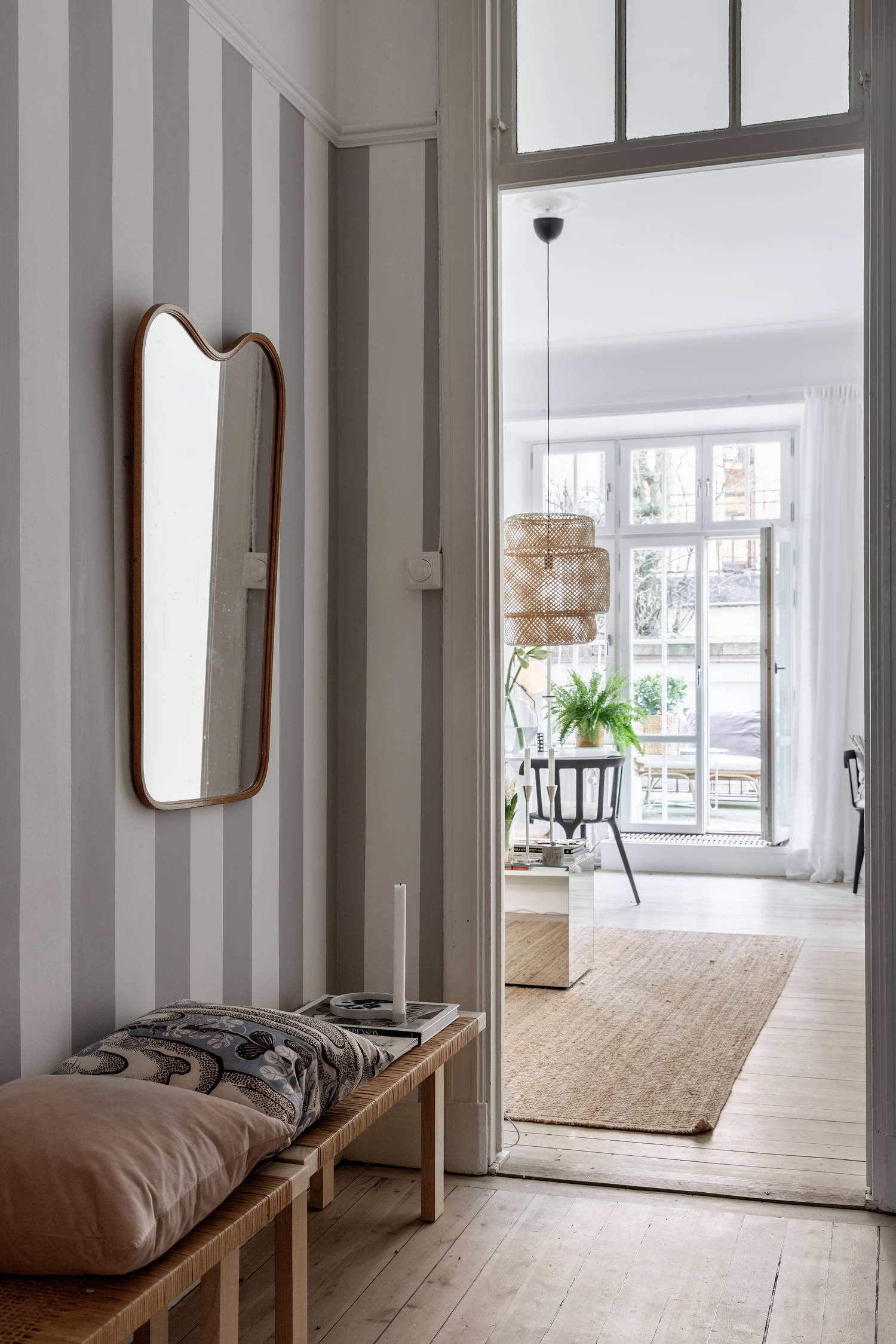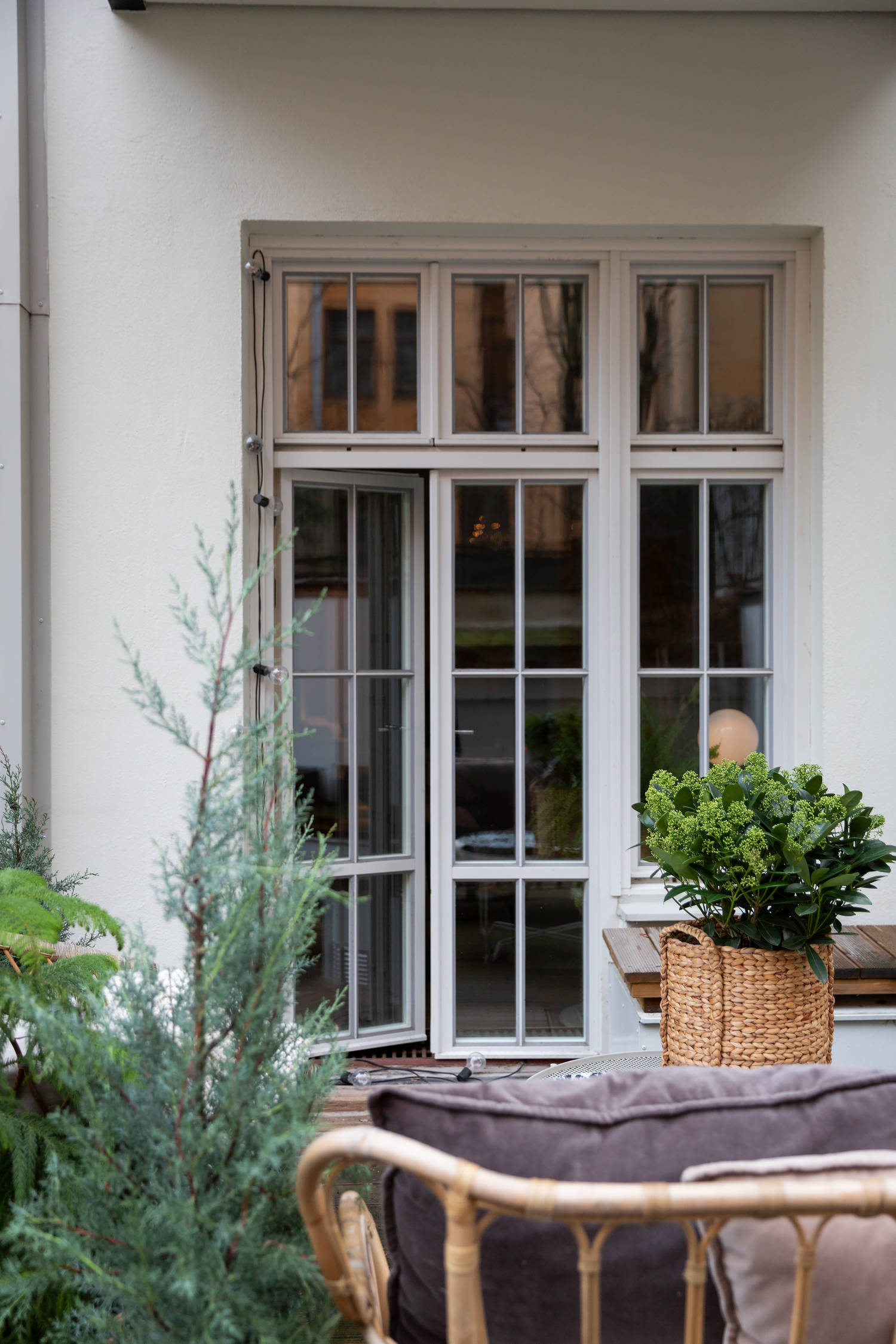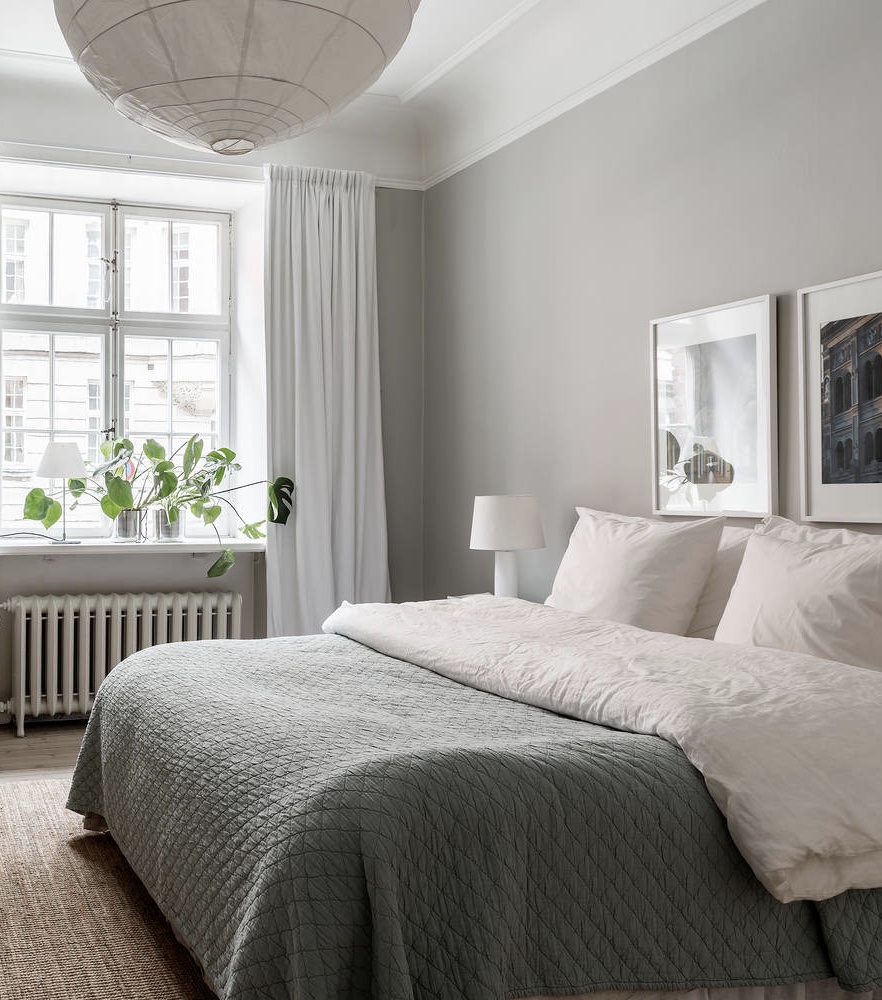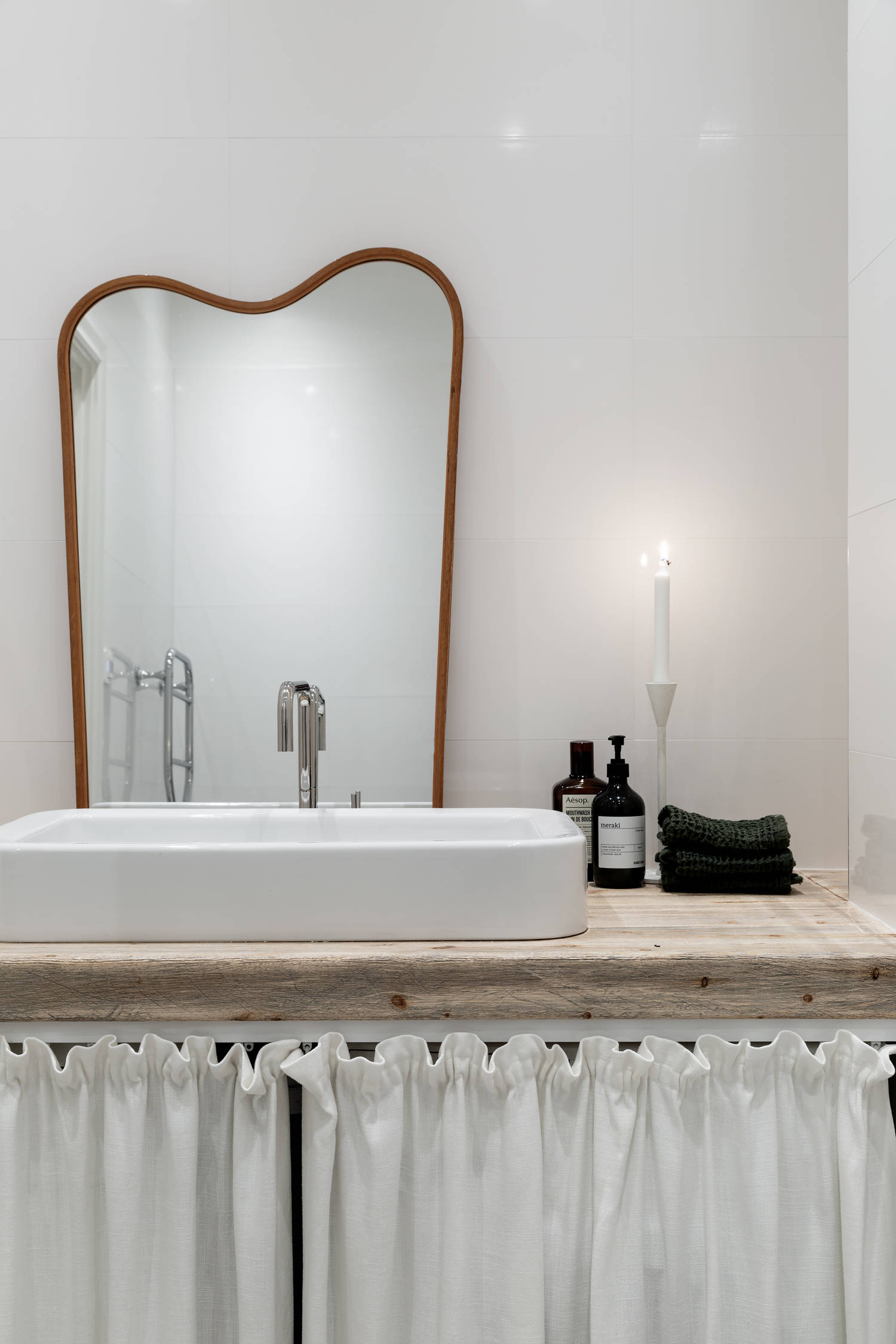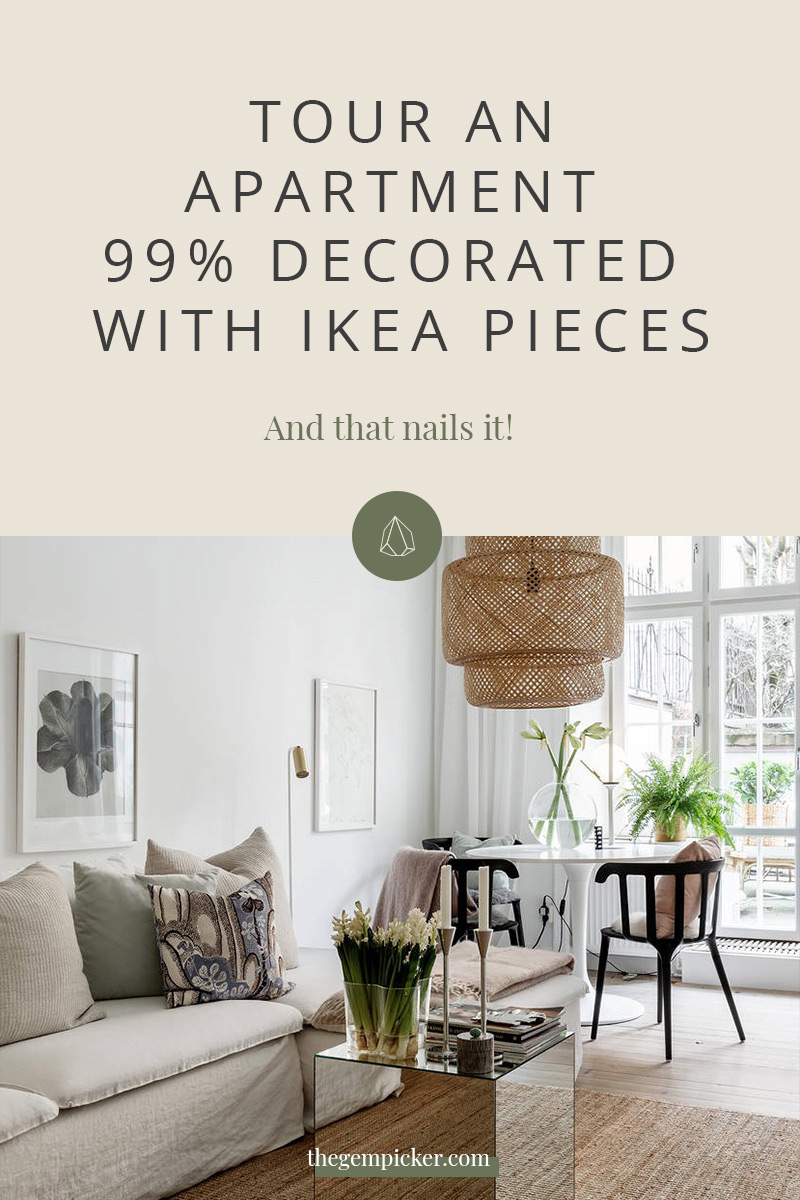 picture credit Per Jansson