4  Killer Pieces You Need to Boost Your Fall Capsule Wardrobe
Fall is definitely here, now and that means it's time for shopping some essential pieces. But be careful there, the idea is not to splurge and buy every hot pieces of this season. We have to keep a clear head before buying that pair of boots we've been seeing everywhere. The idea is to think this through before going on a shopping spree. So how and where should we start ? Remember that brilliant concept called capsule wardrobe? That's exactly where we should start.
Fall Capsule Wardrobe
I'm pretty sure you have all heard about capsule wardrobe by now (if not, you can catch up here) and how efficient it is to make one for each season. I've tried it for the first time myself this summer and I loved it. A capsule wardrobe is a selection of some pieces amongst your closet ( around 35 pieces). These pieces should match with each other so you can reuse each piece in different outfits. It is suppose to unburden you with the eternal question "what am I going to wear today?" And remove the frustration of having nothing to wear even though you have a closet full of clothes. The best part is that you get to wear clothes that you truly love since you had to restrained yourself to a few pieces.
Making one capsule for each season is a good way to keep the monotony away and avoid binge buying.
So what is the 4 pieces we need this fall to boost that wardrobe?
1.Prince of Wales Blazer
A great way to add a little twist to the basic ripped jeans and white tee is to pair it with a Prince of Wales Blazer. A piece that will upgrade any simple outfit. A handy tool to go from casual to casual-chic.
Similar here

2.Sleek maxi dress or skirt matched with your favorite sweater
Pairing a maxi skirt or a maxi dress with a sweater gives you that kind of nonchalance that is just the right amount of cool. What's also nice is that you can either wear it with sneakers or ankle boots depending on the situation.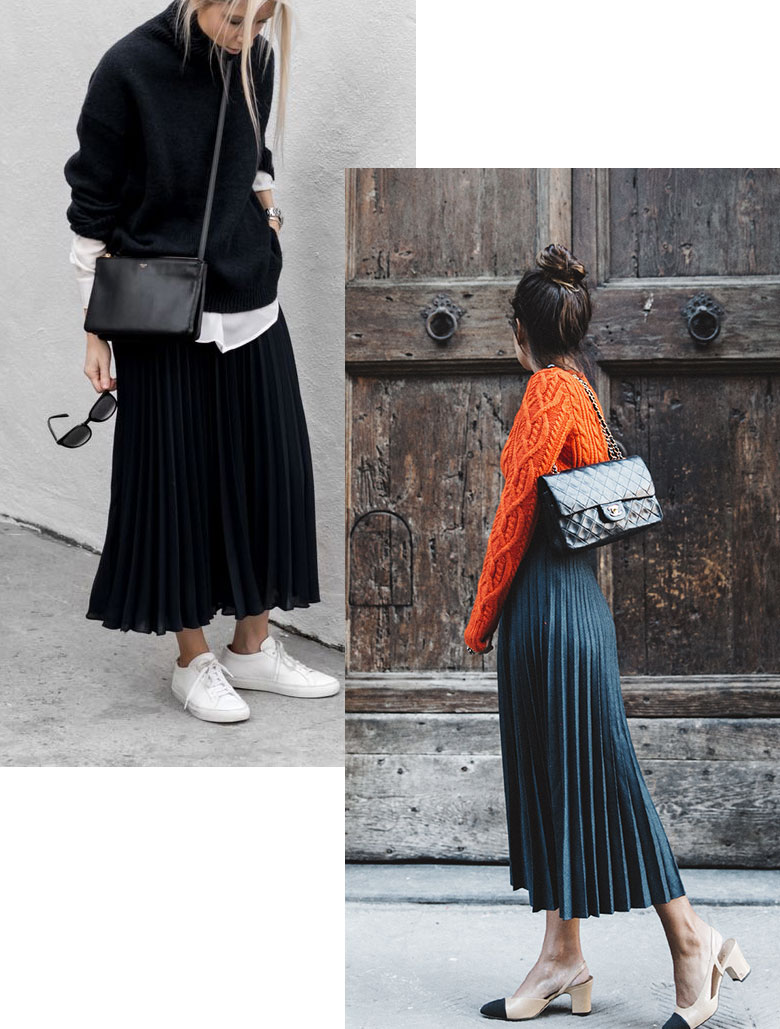 Similar here

3.Black hoodie
A hoodie is originally a sporty piece, meant to wear after exercising to keep you warm and comfy. Its use has been reinterpreted by fashion designers more than once for our pleasure. Mixed with other clothes, a well-chosen black hoodie can be a strong piece in your capsule wardrobe.
Similar here

4.Pantsuit (shaped as you like)
As another twist for the white tee and ripped jean combination, try to swap your jeans with pantsuit. It works really well, choose whatever shape that suits you the best (flare, slimline, high wasted…).

Similar here

You know what you need to do now, get that fall capsule wardrobe ready and see what essential pieces you are missing to keep it stylish this fall.
Useful Links
Everything you need to know about Capsule Wardrobe
You might also like 
Capsule Wardrobe: Take your Closet to the Next Level

The 5 Things I'm Really Into This Week for Fall Transitioning
Comfy-in-Your-Sweat-Pants Kind of Week
Cover picture credit: The fabulous Collage Vintage