The Most Authentic Diner of Chicago : Dove's Luncheonette
It's been a little while since my last post in address book. It might be because these days, I'am a little fed up with seeing everywhere the same kind of places. But Dove's Luncheonette really stroke me for it's authenticity. Everything matches seamlessly to create that 60's/70's vibes. From the wood panelled walls to the 41 stools, Dove's luncheonette embodies the state of mind so typical from that time.
Why go at Dove's Luncheonette: Over the past few years there has been a lot of cool places popping out all over the world, but a lot of these places can, sometimes, seem a little fake. As if they were trying to copy/paste a trend without really respecting the location's look and feel. Dove's is the exact opposite of that phenomenon. The 60's atmosphere, the cooking, simple and delicious, every details seem to fit perfectly with the place's soul. The menu is inspired by southern and Mexican cuisine. The kind of Menu were every dish makes you drool before seeing your plate. They also have a few cocktails and of course good coffee. It's "counter style" so it's easier for people to chat with each other. A real diamond in the rough.
Opening hours:
Monday – Thursday 9am to 10pm
Friday – Saturday 8am to 11pm
Sunday 8am to 10pm
Price Range: $
Web site: doveschicago.com
Address: 1545 N. Damen Ave. Chicago, Illinois 60622
Tel: +01 773 645 4060
Pin it so you won't loose it: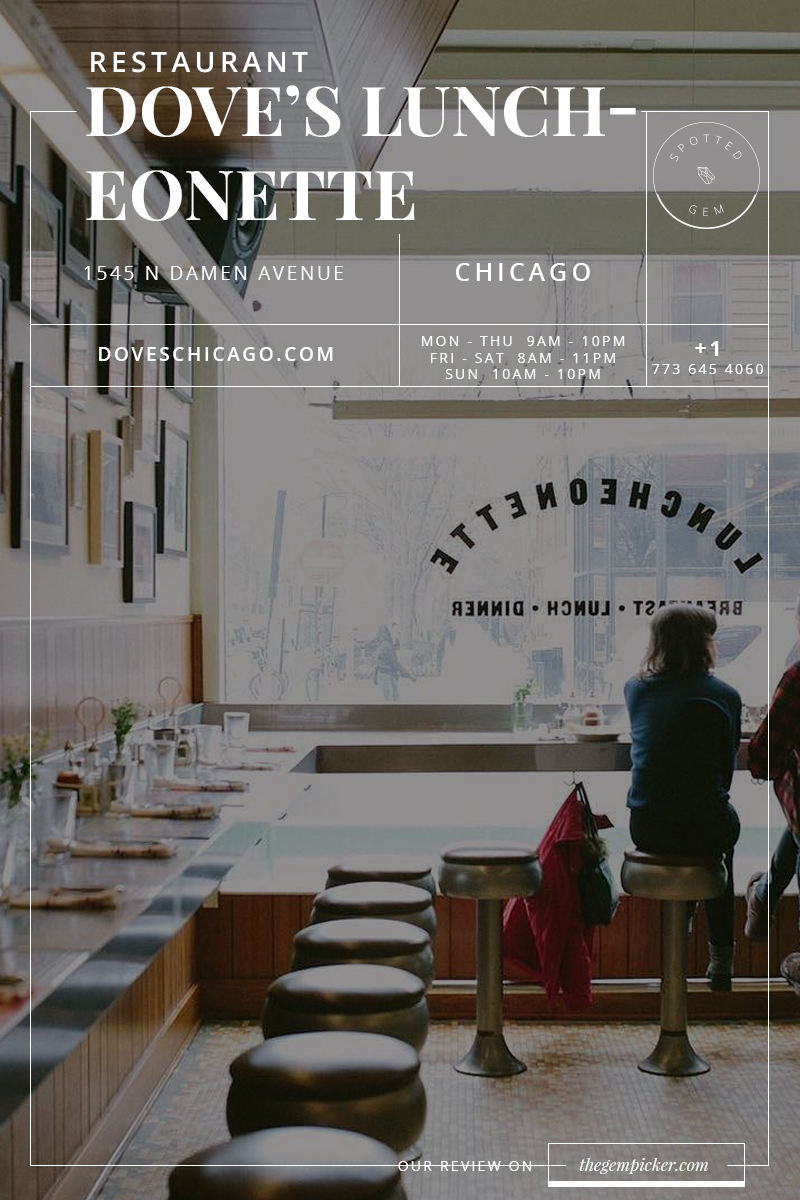 You could also like
Taquiza – Miami's Tacos heaven
Picture credit: found on Dove's Luncheonette instagram