Cotton sweatshirts are a must-have for fall. It's comfy and easy to wear, it's a piece you can rely on. Plus with the 90's coming back into style, you'll find it in many colours and patterns. However, be aware that since it's a comfy piece, it's easy to fall into a look that's a little too négligé. So to avoid that, I've been searching the web for, creative ways, details or perfect pairing that bring our basic cotton sweatshirt to another level. And I can tell you one thing, cotton sweatshirts are definitely going to become my go-to piece for this fall capsule wardrobe. Let's dig in:
1. Tucked into pants
I know this is no revolution but it's a good start. Tucking it into your pants can really take a look from basic to pretty cool. just look at those pictures. Also, you can tuck it only partially if you feel like it.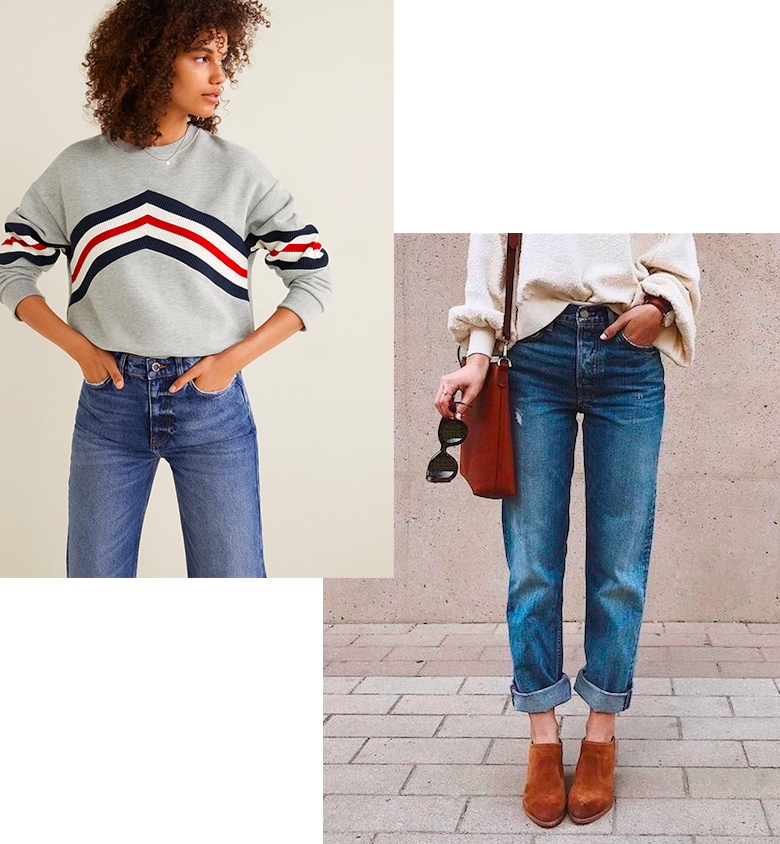 2. Sweatshirt + mini skirt or short
Pair it with a skirt or some shorts, it will create a balance between the bust that looks more prominent and the legs that will look skinnier. Also, I've spotted a lot of cotton sweatshirts paired with a leather skirt and I have to say it really caught my eye. (I'm not sure I can put off a leather skirt though but for those of you who can it really add something).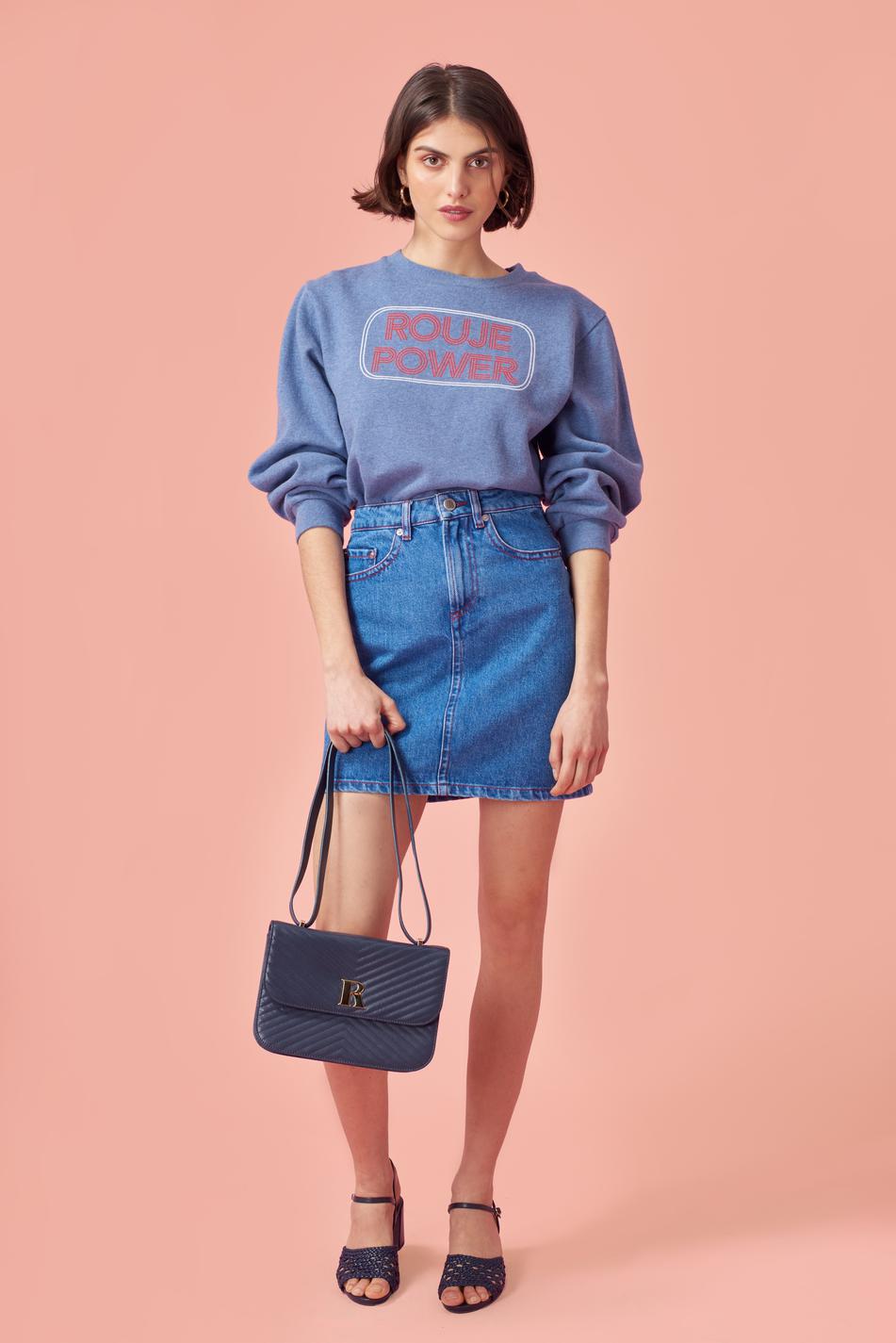 3.Tie a knot with your sweatshirt
Just like with any white T, doing a knot add a feminine touch to this genderless piece. It can emphasise your waist although I wouldn't let the navel show, I kind of think it's more of a teenager thing. Also, don't fall for the sweatshirts that have an incorporated knot, this is not the same thing at all.
4. Pair it with a chino or some suit pants
This is clearly a good way to make your cotton sweatshirt look more dressed up. It's an outfit that's suitable for pretty much any kind of day. As it happens, I have the perfect pantsuit for this look, bought it last year from these finds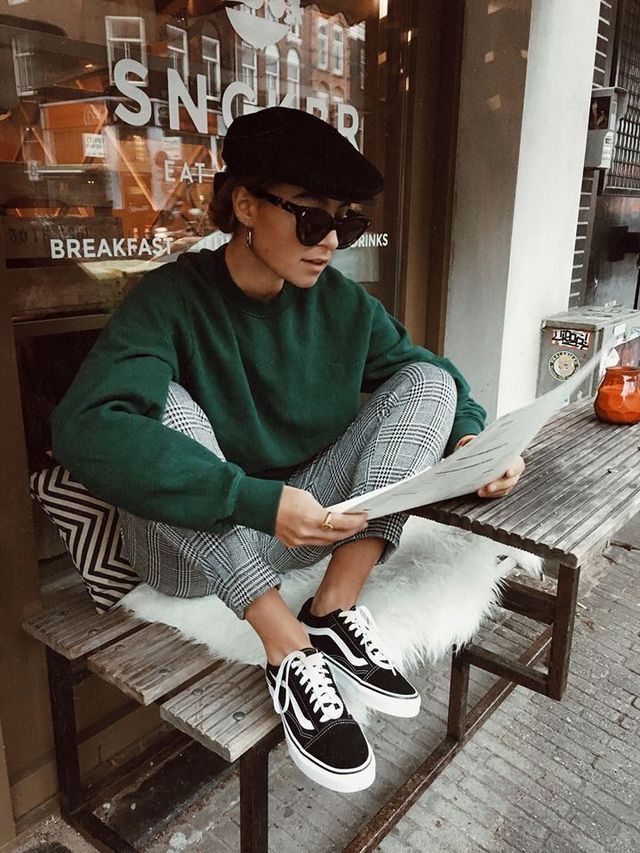 5.Roll up sleeves
If you don't want to make a fuss and go for a more casual look such as jeans + sweatshirt, you should roll up your sleeves a bit and just like that you'll be part of the cool kids. More seriously, it's a detail but it can make a real difference.
6. White cotton sweatshirt
There is something about white T-shirts and apparently, there is something about white sweatshirts too. It's going to brighten up your day for sure.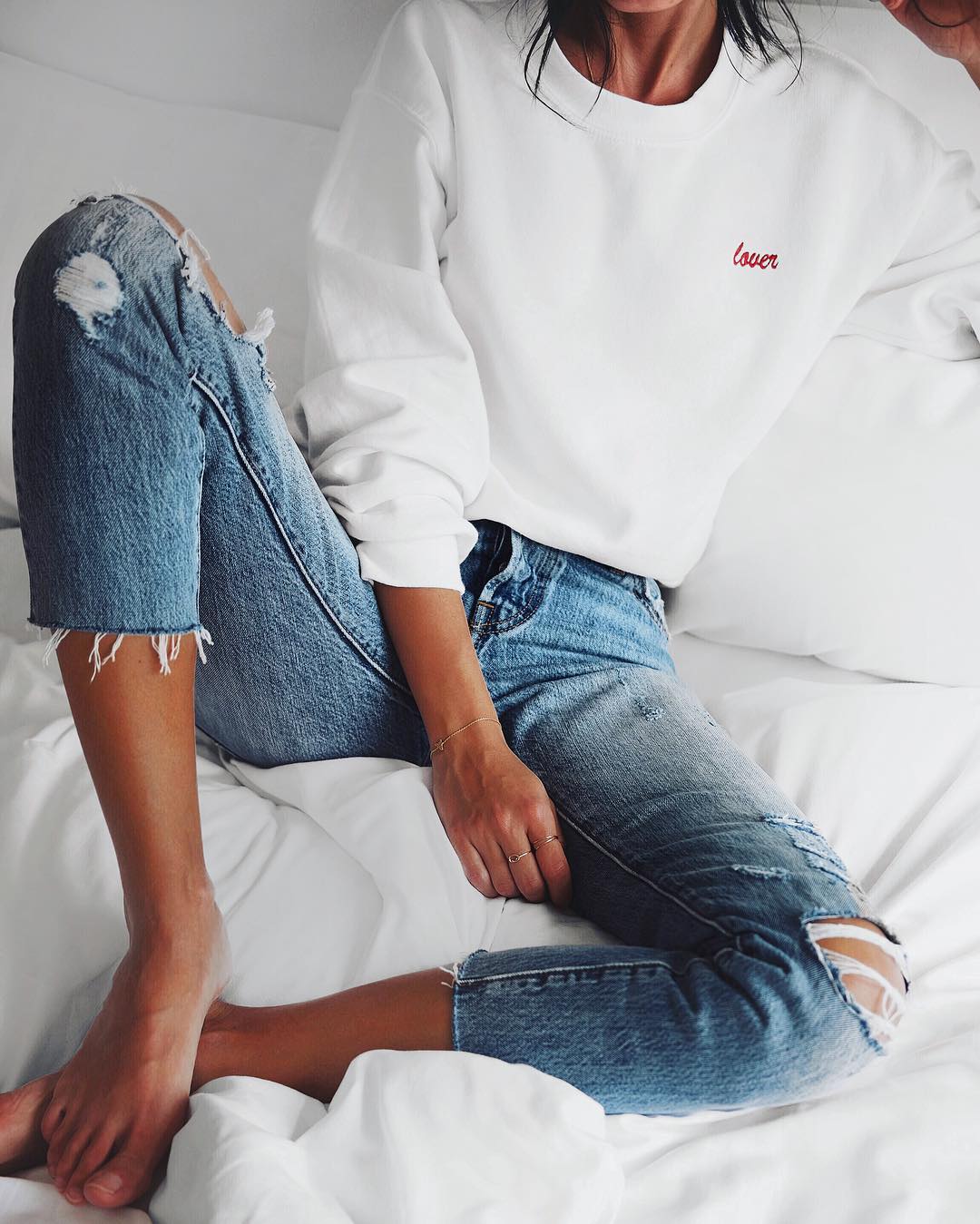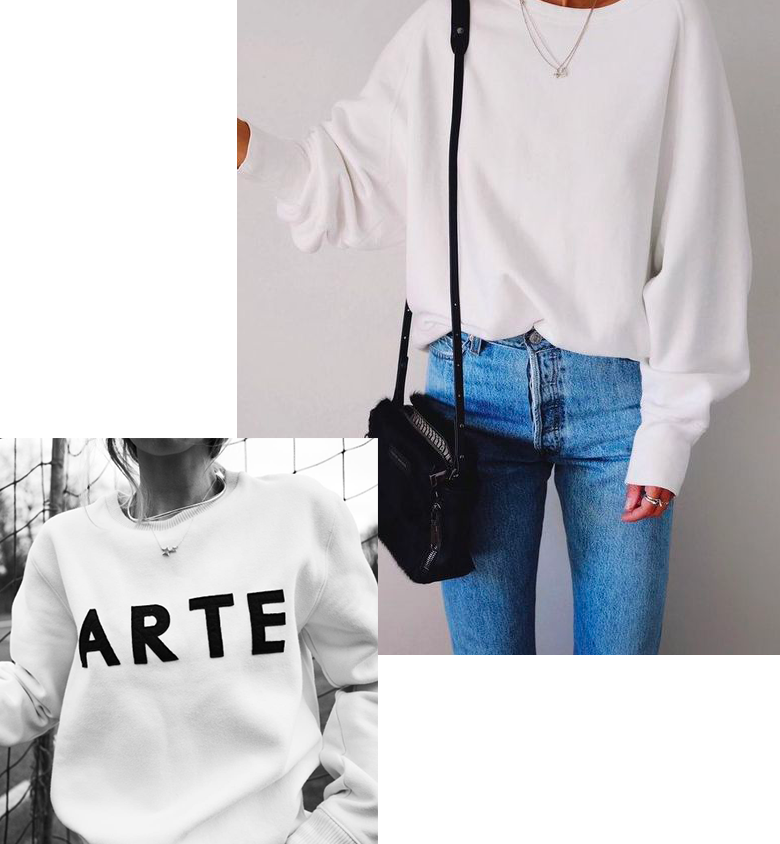 Pin it so you won't lose it
Picture credit: Cover picture, 1,2,3,4,5,6,7,8,9,10,11,12,13,14