Daybeds have been around for a long time. They've probably reached their peak of popularity back in the days when Caesar was throwing some pretty rad orgies. But since then, they've always been there, sometimes in the shadow, sometimes in the light. It seems that these past few years they've been back in the light.
For some people, this kind of furniture can be seen as a hybrid, part sofa, part bed, part bench with no real purpose other than to confuse people. However, for others, it can be the piece of furniture of all possibles. When you work from home and from a computer you have the luxury of choosing exactly where you want to work. A daybed is the perfect alternative for those days when you don't feel like sitting on a chair. It's more flexible than a sofa and it's not your bed so there is less chance for you to fall asleep. Also, it's a good alternative to a sofa, budget wise. There is a ton of cool DIYs (this one is my favourite) out there that also allows you to reduce the cost to a minimum while keeping the chill vibe there is to it.
I'm seriously thinking of putting one in my new apartment, not because I intend to throw orgies but because I have just the perfect nook where to put a daybed. Now I just have to decide which types of daybeds I want…
I've done some research and this is the 6 types of daybeds I found out about :
1. The flat one
The basic daybed. This one has an upholstery but nothing on the sides. It is very minimalist and has sleek lines.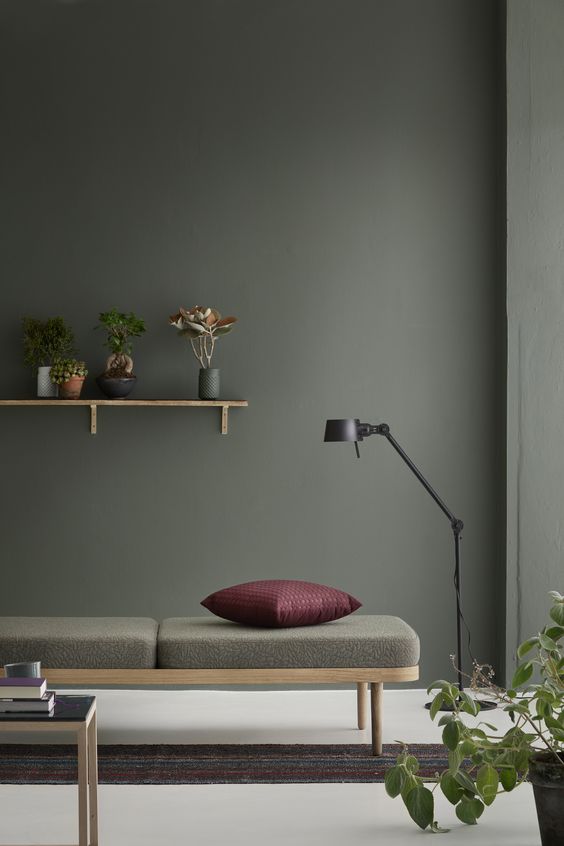 2. the lounger like
Just like a lounger, it has a back on the side that is either fixed or flexible, which makes it very comfy and super adaptable.
3. The built-in daybed DIY
This one, as said before, is the budget-friendly alternative but not only. It's also a way to occupy the whole space you have, typically if you want to place a daybed in a nook and can't find one fitting. The other perk of this solution is the built-in storage you can create. It's especially great for small spaces.
>> Check out a built-in daybed in this authentic hotel in the south of France <<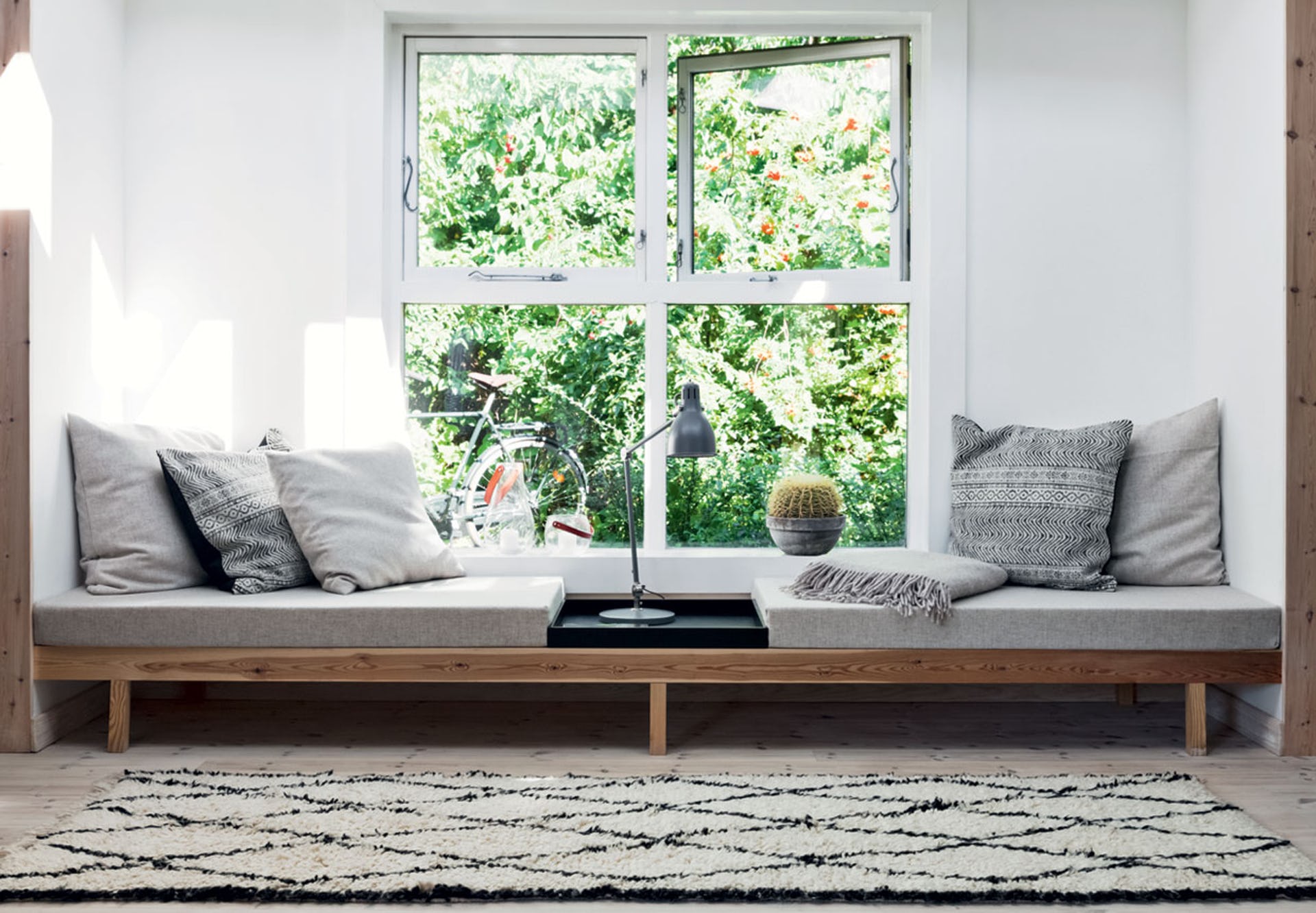 4. the Spartan
Closer to a bench than to a bed, this one has no upholstery but only a thin fabric. You can still make it comfier with lots of cushions. It will give a sort of rough cool look to a room.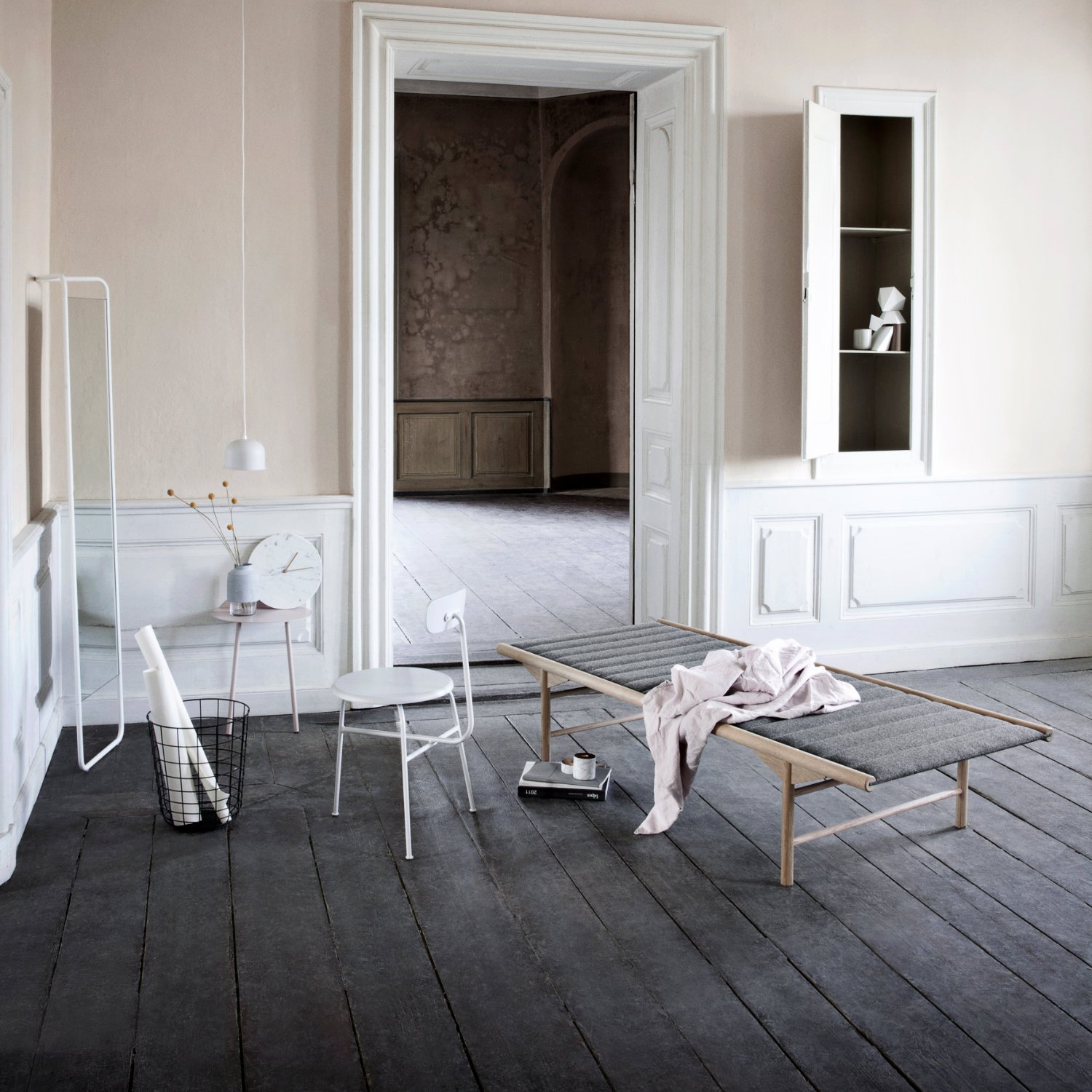 5. The sofa-like
this one is really close to a couch because it comes with a seat back, but it's still not a couch due to its spacious seat.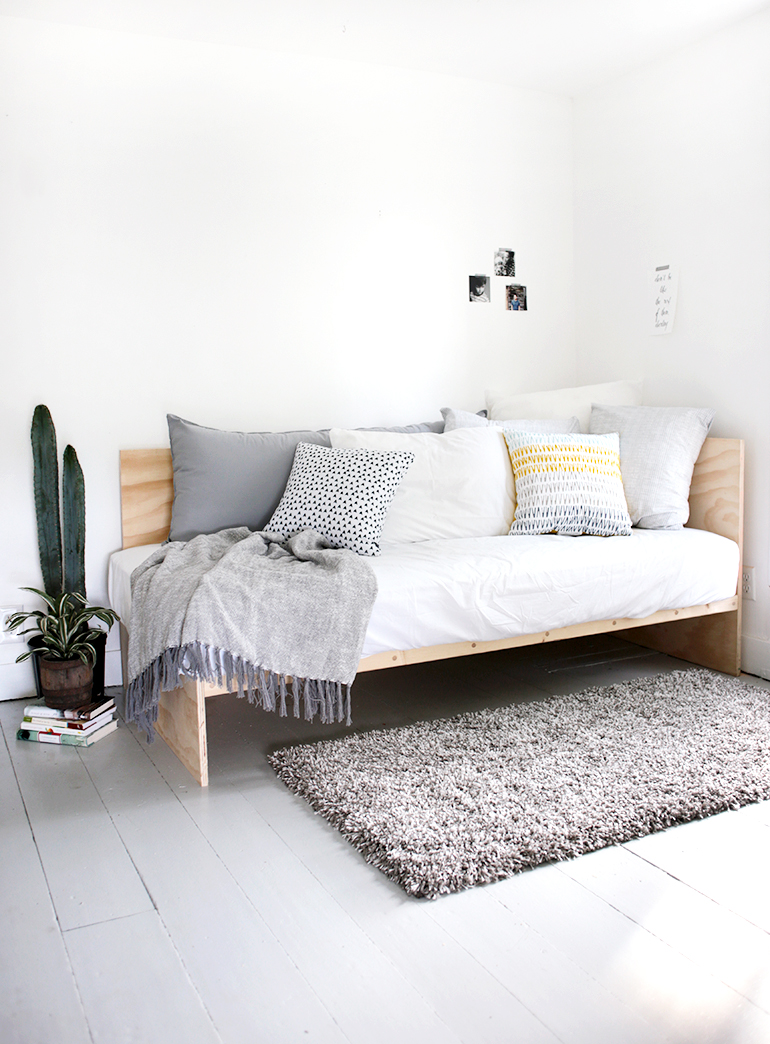 6. The roman daybed
The closest in terms of shape to the original daybed, it has two small seats back on the sides. It's usually a really beautiful piece of furniture, you don't necessarly need to put it against a wall, it can live by itself.
So which types of daybeds are your favourite?
Picture credit: cover picture 1/2/3/4/5/6/7/8/9/10/11/12/13 unknown/14/15/16/17/18/19/20
Pin it for later