Tour A Beautiful Eclectic Interior Full Of Personality, Plus Tips on How To Do It
When I first stumble upon Gingerfinch's Instagram account, a well-curated Australian online shop, I knew I would hit it off with its owner Peita Davis. The items she picked, her visual universe and the colour palette used were exactly my kind of aesthetic. I've wanted to interview her for a while but wasn't sure what angle I should go with. And then it hit me why not ask her to take us through her home. The owner of a shop that well-curated has almost all the time a very well designed and eye-catching home. So I did and wasn't disappointed, on the contrary.
The home I pictured her in was very far from the images Peita sent me. I visualized her in a more sleek and minimalist interior. Something that would resonate with the aesthetic of the shop more. Yet Peita lives in this very eclectic interior. Her home is full of character and very lively. It's exactly the kind of decor that makes you feel at home instantly. On top of that, her Canberra apartment has a breathtaking view and it was crucial for Peita for it to be " the first thing you notice when you enter our home".
I was very impressed by how all the things that she brought back from different countries and bought at different period of her life were matching together. It's one thing to pick original pieces but it's another to arrange them so they work together well. Peita has a keen eye for mixing and matching things together. Her home looks unique and that's what I like the most about it. It's singular and thus very refreshing. There is no trying to copy paste the home decor trends here. It's just items she loves set up in a manner that works beautifully.
So how can we achieve such a look? Read on for all Peita's good tips. And also her favourite online addresses.
Q & A with Peita Davis
1. What kind of vibes did you want to bring to your decor?
Well-travelled explorer, quirky conversation-starters, but modern sensibilities
2. What were you aiming for?
A welcoming home that uses the space well and does not feel overcrowded. I want each piece to make sense and add value, and for the view to be the first thing you notice when you enter our home.
3. How would you describe your style?
Eclectic, edgy, quirky
4. What was your starting point?
I think it's easier to start styling once the 'big things' are already in place. I love our sleek leather couches and my antique dining table, so once I had them placed where they worked best, I started layering my plants and décor. Hanging art was the last thing I did, as I needed to ensure each piece is in the perfect place for the viewer.
5. Did you have a plan to decorate or did you just go with the flow?
I went with the flow, though with some rough ideas in my head. I knew I would only be able to display about 20 per cent of my favourite décor (this apartment is much smaller than other homes we've lived in). So my strategy was to pile all my gorgeous things onto the dining table, then style each corner of my home with a few select pieces. I then 'lived' with the styling options to see if they felt right, and usually removed a few more pieces before I was happy. Less is more when it comes to styling.
6. Did you move with a lot of furniture or did you start from scratch when moving into this home?
We had a lot of furniture, décor, art and kitchen items when we moved into this apartment – an accumulation from all the countries we have lived in the past 7 years (we've lived in Australia, Kenya and Pakistan). Not everything we owned could fit into this apartment, so we rented a tiny storage unit for our excess furniture. We love everything we own, so I didn't want to get rid too much.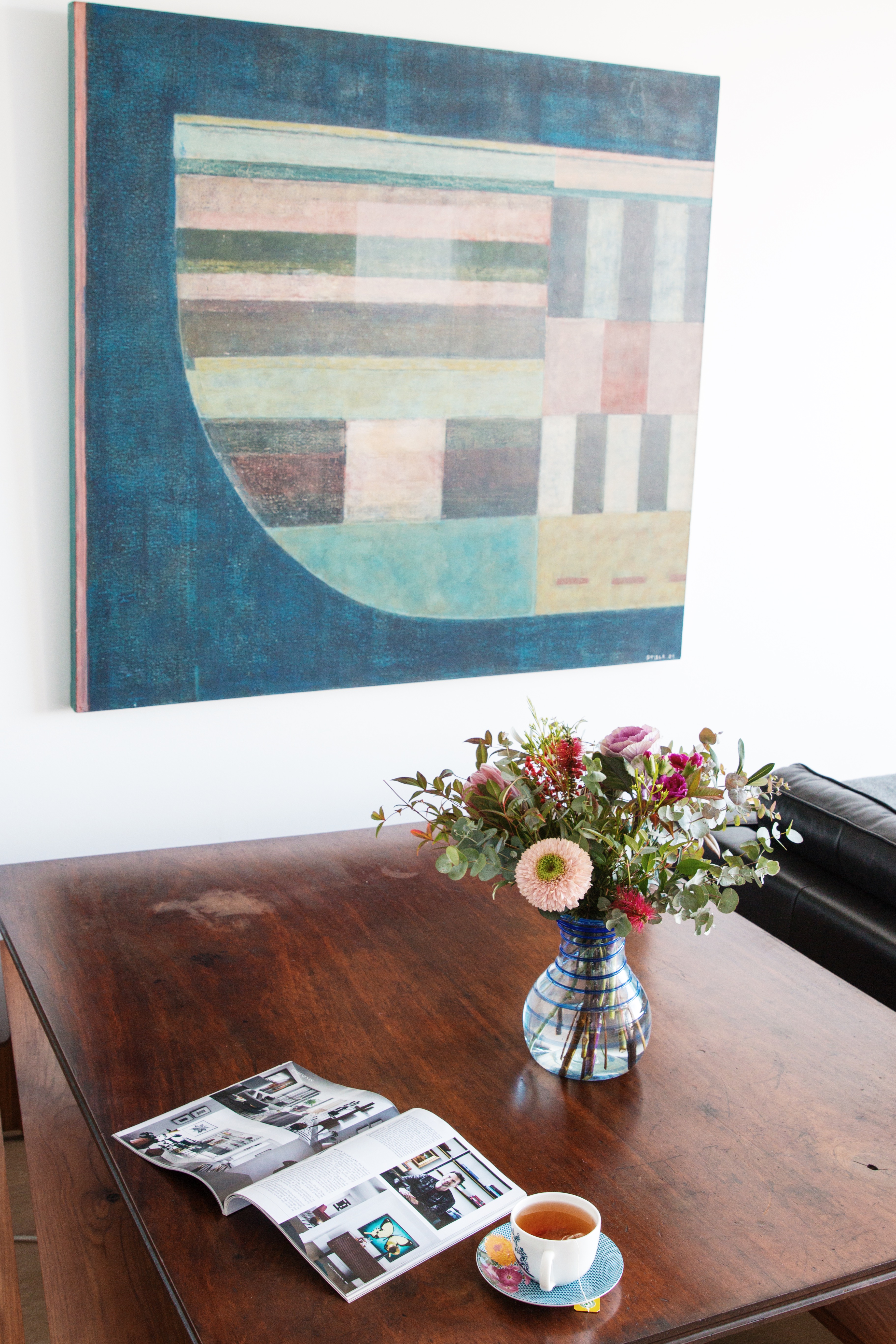 7. How did you make it all work together?
The trick with making an eclectic interior feel cohesive is to have the same tones and colour palette throughout the home. I try to avoid really bright colours or pretty pastels. I prefer deep tones with black and white as the contrast. The other essential lesson for nailing the eclectic interior look is to use 'blank space'. Never over-stuff your home or it will end up looking like a bric-a-brac store.
8. What's your favourite piece of art in the home? And why?
I adore my art so that is a really hard question, but at a push, I would say I had two favourites. The first is the large piece that hangs above our dining table. It is by an incredible Kenyan-British artist that we discovered while living in Nairobi. It reminds me of early 1950's Modernism, and it reminds my husband of a 1970s album cover, so we both react differently to it, but love it equally.
My other favourite is the cat with the tattoo by my fabulous Monstera palm. It is by Australian artist Rona Green, and, knowing that I was completely obsessed with it, my husband bought it for me as a wedding gift. It's incredibly special to me.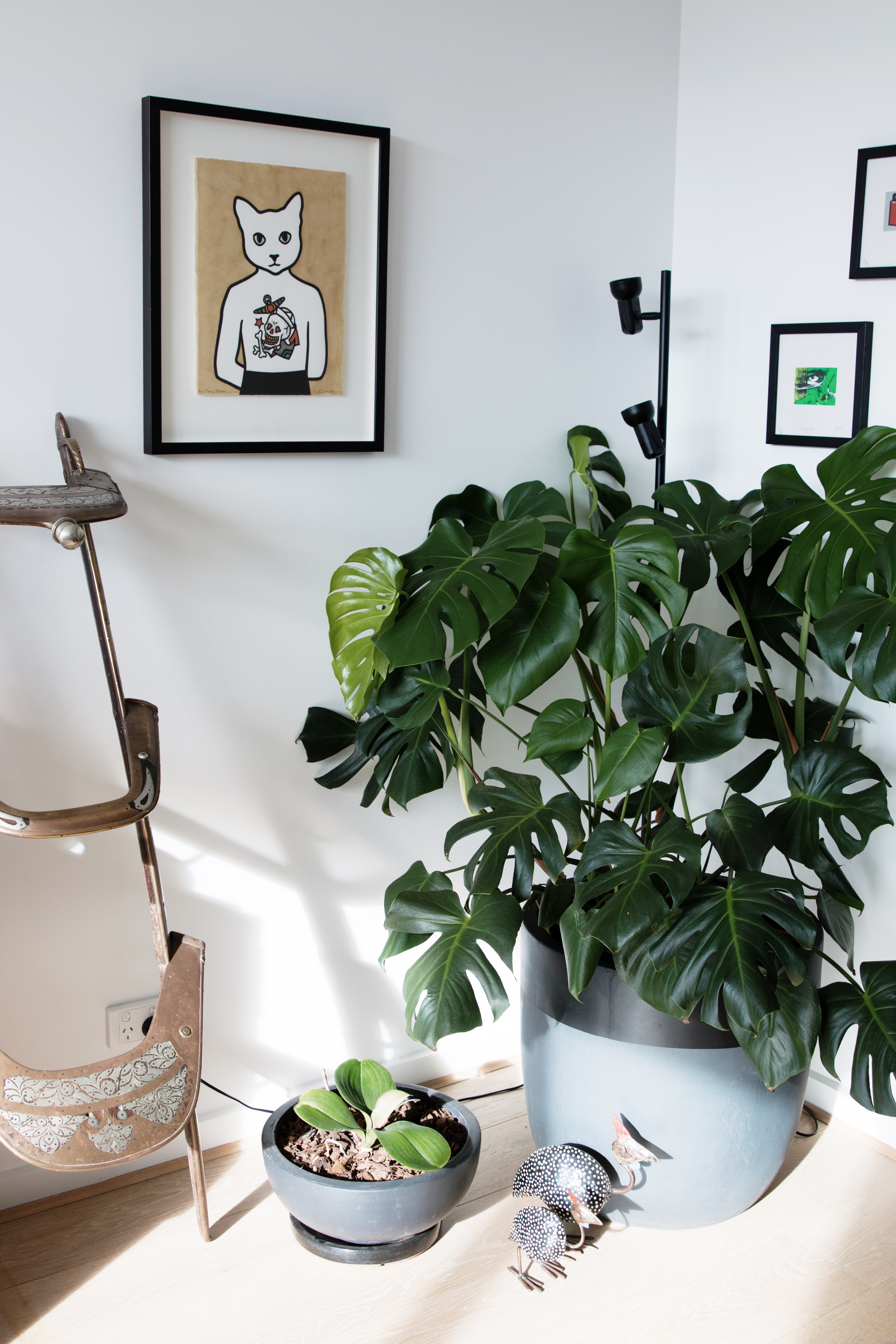 9. What's your favourite thing about this home?
I love the stunning light in this apartment. I primarily work from home so a light, bright space is really important to me. But I also love our kitchen – it's so functional and I love the black and white colour palette.
10. What advice would you give someone who moves into a new home and wants to make it coherent and well decorated?
The first piece of advice is not to buy everything at once. Homes need layers, and that comes from curating special items throughout your life journey. Make do with your existing furniture for as long as you can, and just slowly replace it when you find the perfect thing. Collect beautiful items from your travels, and buy them even if you don't know 'where they will go'. Eventually, you will find the perfect place for everything, and you'll enjoy the memories forever. Your home should be filled with people and things that you love, it shouldn't look or feel like a manicured show-home.
11. Do you curate your home the same way you curate your shop?
There are certainly parallels between Gingerfinch and my own home, but I let my quirky side come out a lot more in my home. Gingerfinch shares my love of deep tones and timeless style. I like to create a more polished aesthetic for Ginegrfinch, whereas I have lots of fun styling my crazy belongings (like an antique camel saddle) my own home.
12. What's the most important thing(s) when you buy an object that will go into your home or shop?
The most important features are quality, that it's made with sustainable and ethical materials, and that it has a timeless style. Everything I purchase, either for my own home or for Gingerfinch, should last a lifetime. So I have very strict criteria when deciding what to buy. If I think something is a style fad and will look silly in a few years (like macramé plant hangers), then I don't buy it. If it's mass-produced in a factory, I don't buy it. And if it's made in a way that is against my environmental and personal ethics, then I don't buy it. I would rather wait until I found the perfect item than waste money, materials and space having something I don't love.
So I hope you'll found those pieces of advice useful to achieve an eclectic interior look. I know I did and I am ready to take it into action.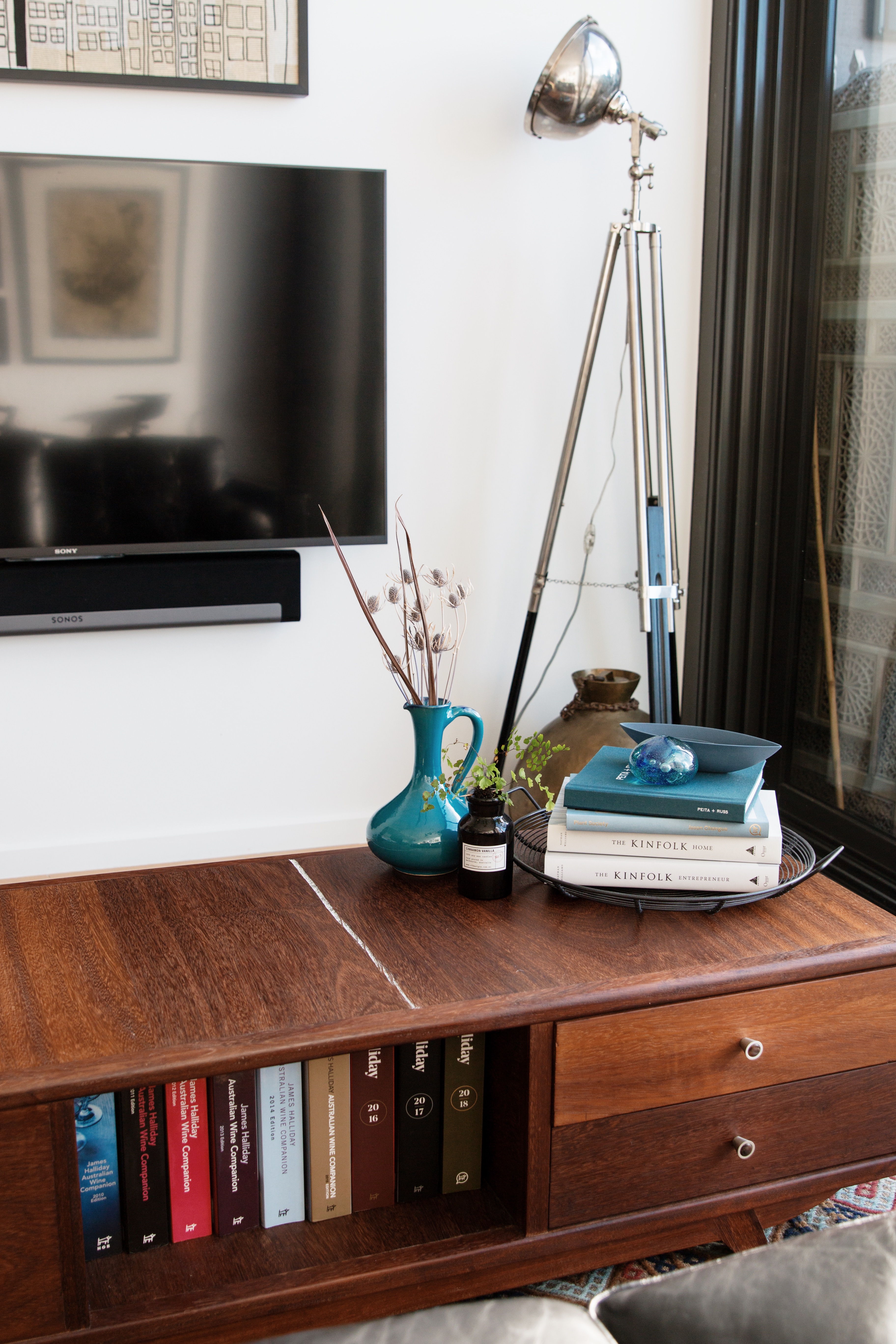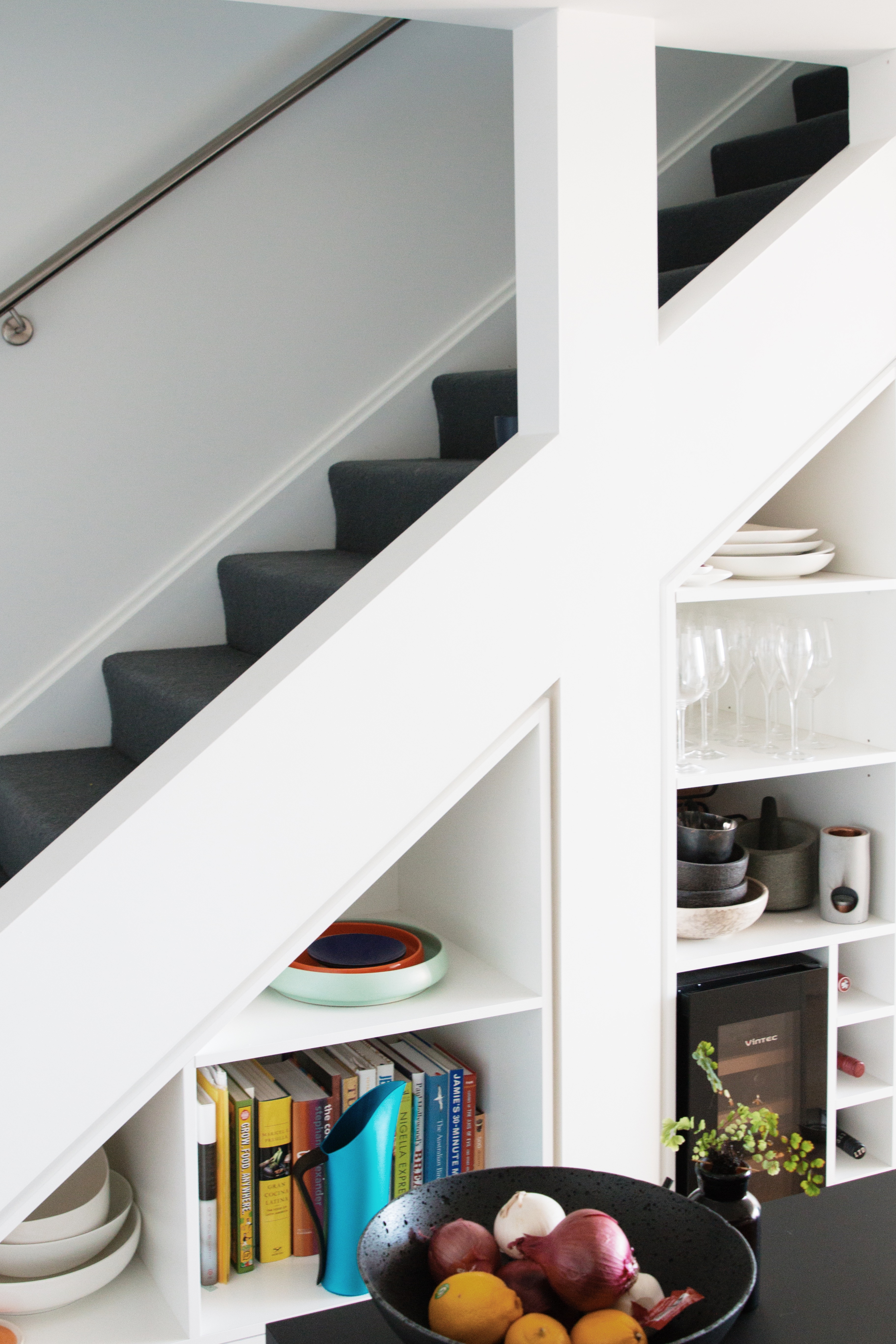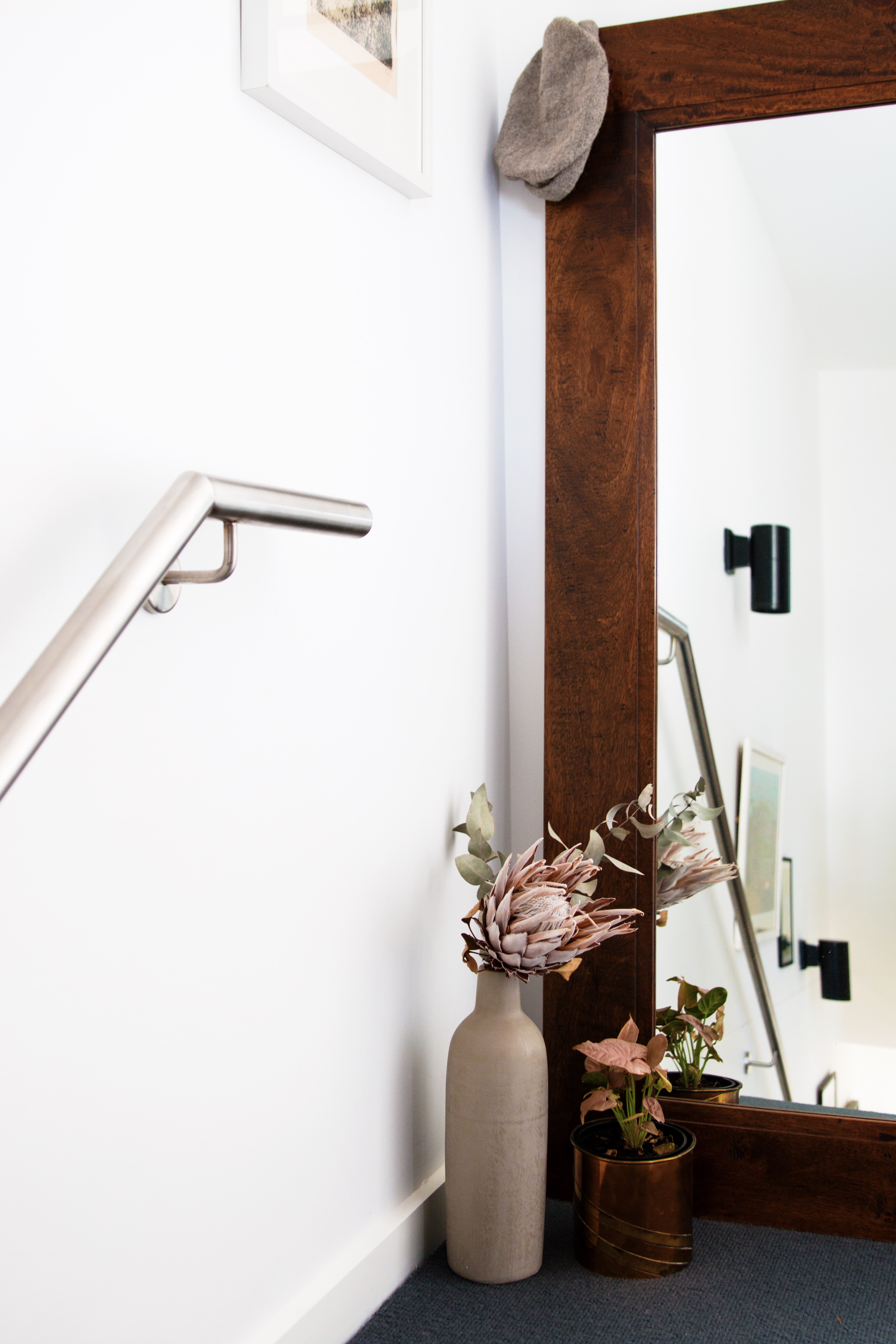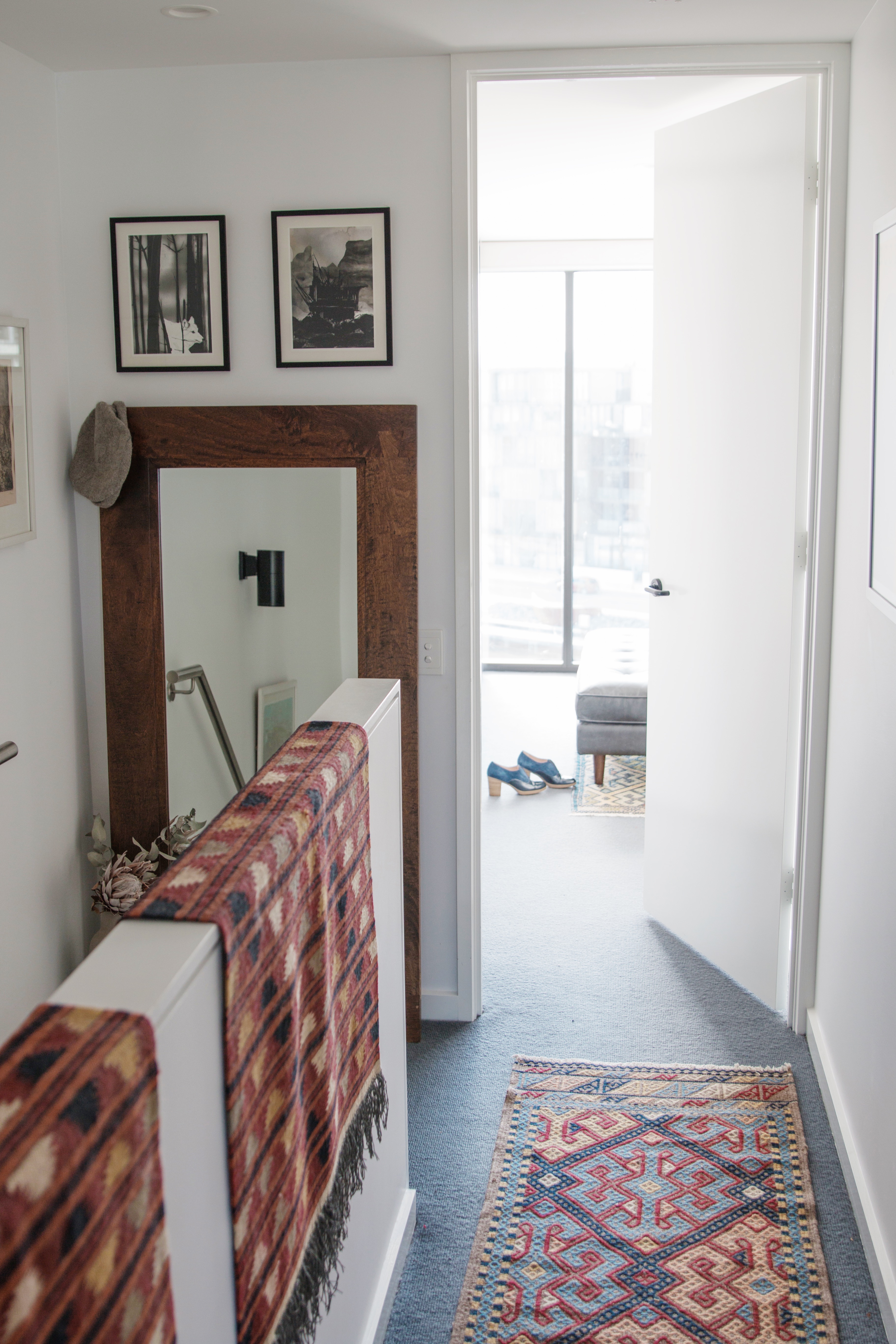 Peita's online finds
1. What's your favourite online shop and why?

Gingerfinch! It is my heart and soul – and it has the best designer homewares in Australia.
2. What is (are) your favourite Instagram account(s) to follow? 
That is a hard one because I have so many! @thegempicker (of course), @felix_forest  and @pablo_veiga for interiors inspiration and @local_milk and @anisa.sabet for food drooling.
3.
What's your most treasured online shopping find?
My fabulous asymmetric metal side table from Globe West.
You might also like
12 Foolproof Ways To Add A Slow Life Vibe To Your Interior
Meet The Makers: When Hand-Woven Rugs Become Pieces Of Art
This Is How You Decorate for Timeless Elegance
Pin it so you won't lose it