Meet The Makers: When Hand-Woven Rugs Become Pieces Of Art
Recently, while browsing Instagram, a picture caught my eye. At first, I thought it was a painting or some kind of graphical illustration. But when I clicked the little square from my discovery feed, I realized that it wasn't. It was a beautiful and graphic rug hanged on a wall like a piece of art. I went to see if it was just a one-time thing or if there was more to it, and there was more, much more. Hand-woven rugs in multiple colors, shapes, and textures.I immediately fell in love with these rugs. I wanted to know more about the women behind the rugs. So I got in touch with Christabel Balfour to ask her a few questions about her and how she got into that pretty rare craft. So read on to learn more about that unique passion.
As always I have asked her to share her favorite digital finds for you to pick.
1. I found you on Instagram and instantly fell in love with your rugs and universe, can you tell us how you got started with this venture?
I have always wanted to make a living selling what I make. After working in homeware design for a short while, I decided to strike out on my own and start my own business. To begin with, I was making small-scale tapestries and gradually built up to produce the large-scale rugs and wall-hangings that I make today.
I have been weaving since I was a small child, on a toy loom that my mother bought me. At art school, I made large woven sculptures and once I graduated I started to get really serious about tapestry weaving.
2.What have been some of the biggest challenges you've faced since getting into weaving?
Time management! Weaving is a very slow process. Over the years I've found ways of making it faster. But I still find that I have to be extremely organized and plan well ahead in order to make enough time to fit in all the aspects of my business.
3.What are your main sources of inspiration?
I'm inspired by so many things, from natural landscapes to modernist architecture, contemporary art, art house films, the list goes on! I would say I get most of my inspiration from wandering around London with a cup of coffee, going to art galleries, and drawing.
4.How would you describe your universe and mission?
My mission is to communicate as simply and purely as possible. I want my art to feel big even when it's small, and I want to strip away everything that's unnecessary and get right to the essence of each design. I think that you don't have to do a lot to say a lot.
5. How long does it take to make a rug?
Depending on the size and the level of detail, a rug can take anything between 8 and 40 hours!
6. What type of customers do you have? How do you sell to people (online, reseller etc..?)
Most of my customers find me online, or from exhibitions and pop-up shops. I mostly sell via my website, with people emailing me to enquire about the rugs I have available. Each rug is a one-off piece so I will always have a conversation with the customer beforehand about how they want to display the rug and also how they can take care of it. Alternatively, people commission me and I can work with them for several months to develop a design and weave it for them.
7. I see that you have a workshop going on. How did you start it?
I started running workshops as part of a creative community called Bezalel – bezalel – and I've now been running workshops regularly for the last two years! I love helping people connect with weaving as a craft.
8. What's your favorite online shop and why?
So hard to choose! But I would say Lifestore London– their selection is so beautifully curated and inspiring.
9. What is (are) your favorite Instagram account(s) to follow?
Again, so hard to choose! @arielalasko (amazing wood sculptors), @haarkon (your daily dose of greenery), @jonosmart (Fabulous potter) and @richardgaston (best pictures of wild Scotland) are probably the top 4.
10. What's your most treasured shopping find?
Probably my looms! I found both of them online after much searching. I was lucky enough to purchase both of them from older weavers, who generously gave me a whole heap of weaving equipment and wool as well. All of my tools have such special memories because of the journey they've traveled with me.
Visit Christabel's website and follow her on Instagram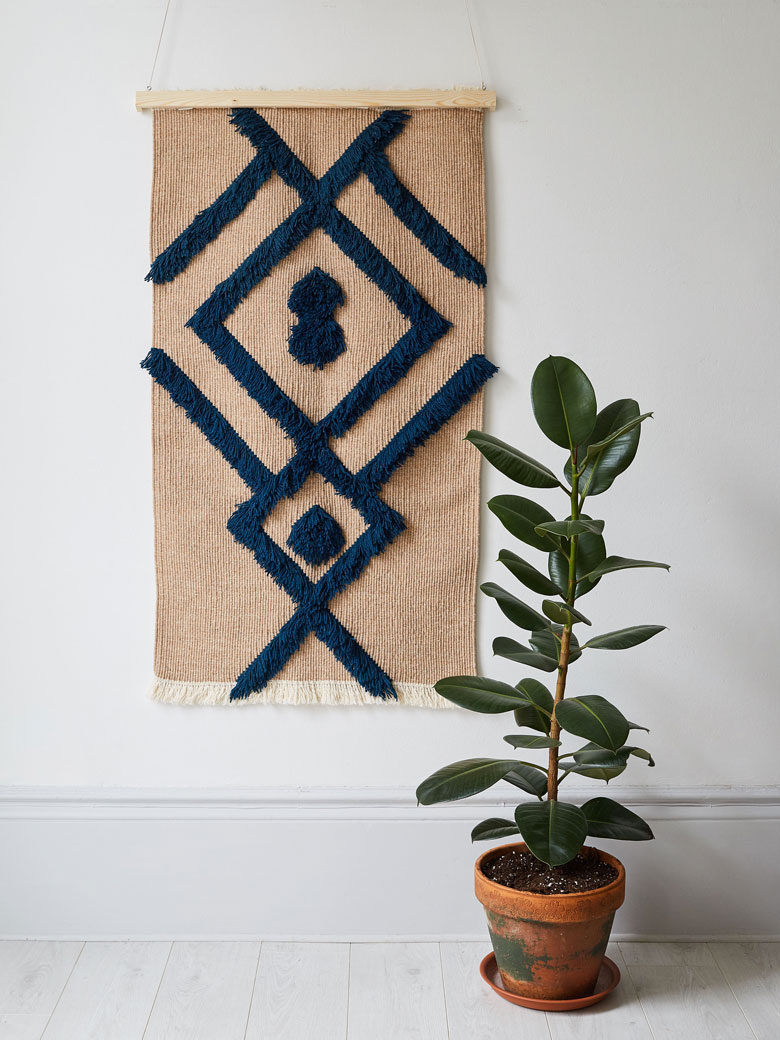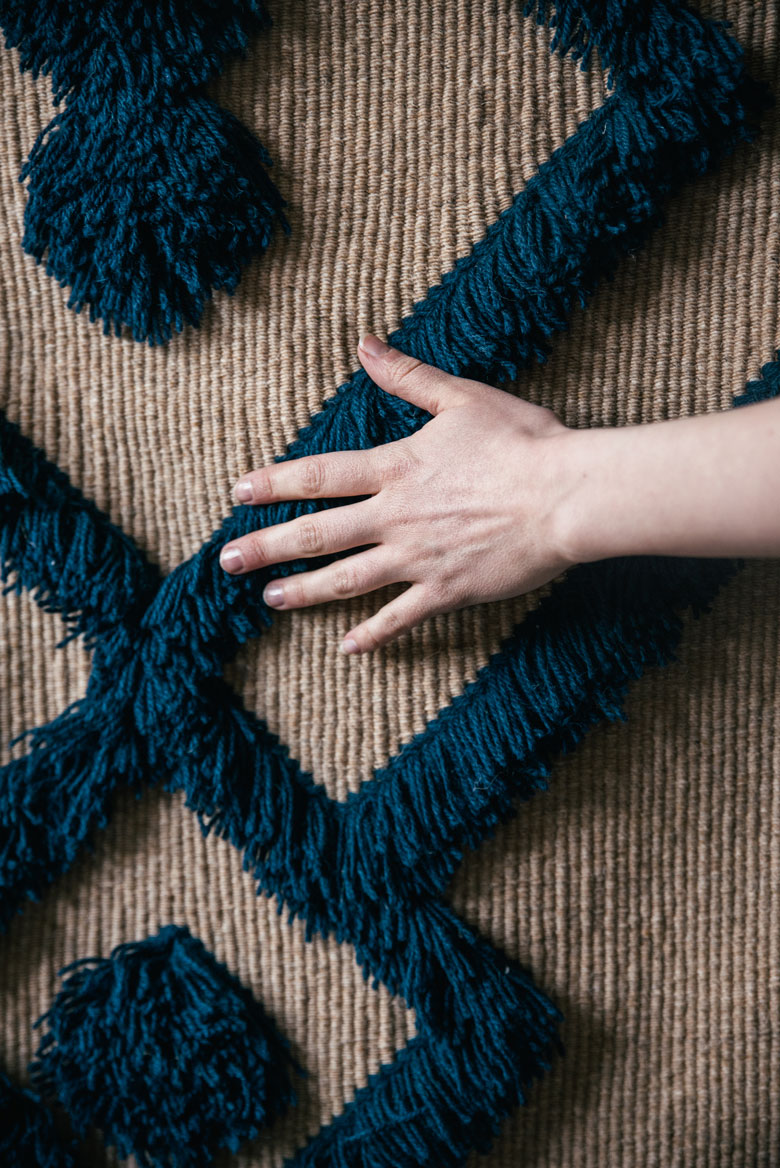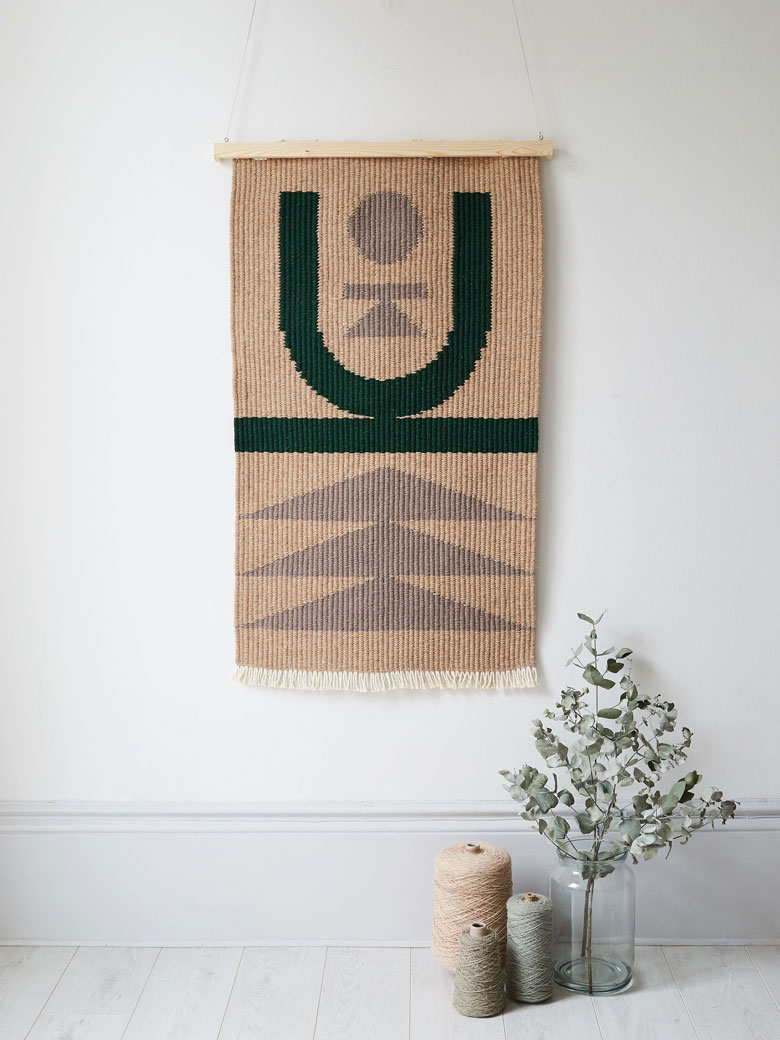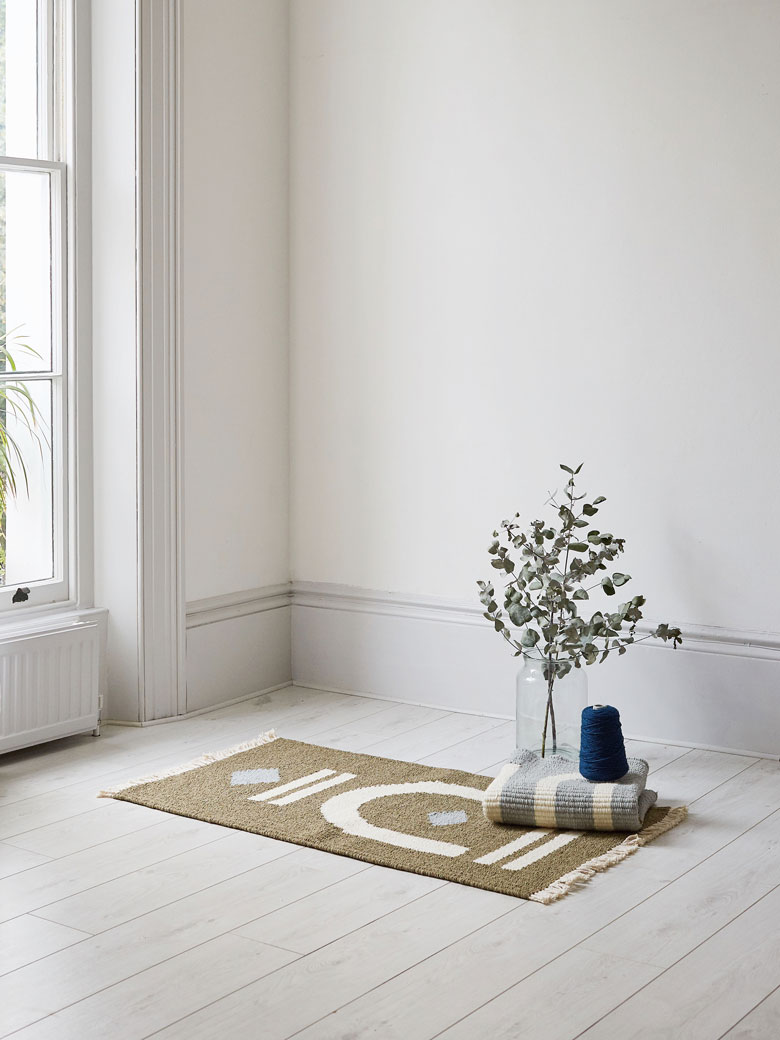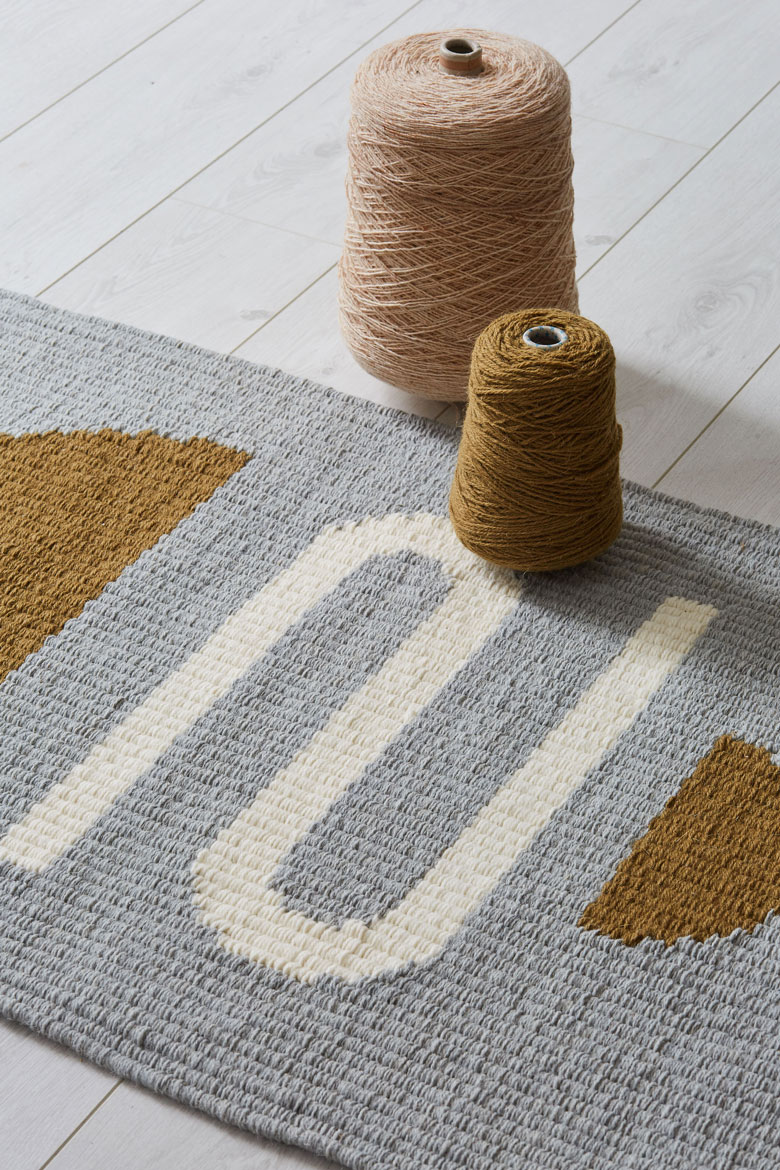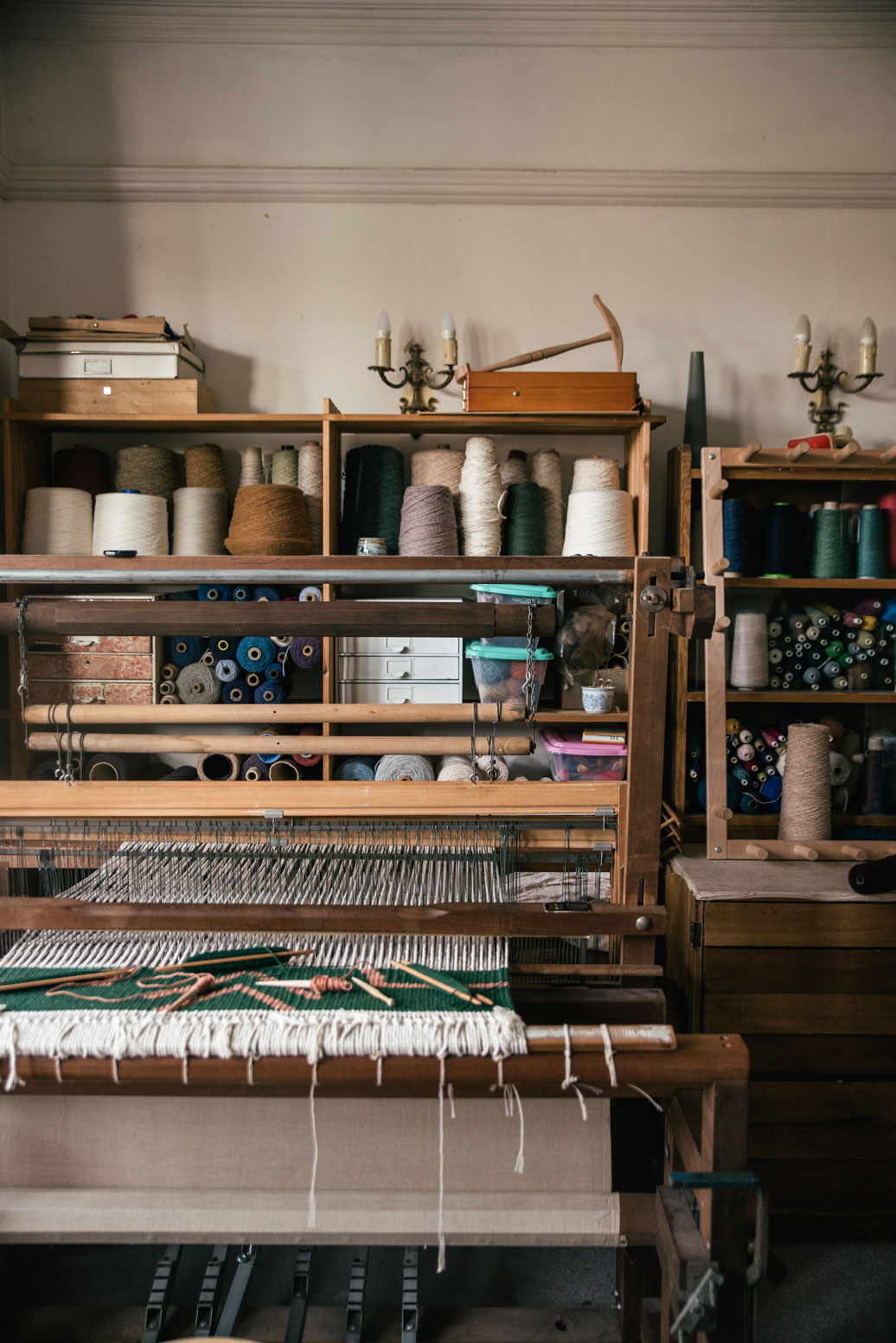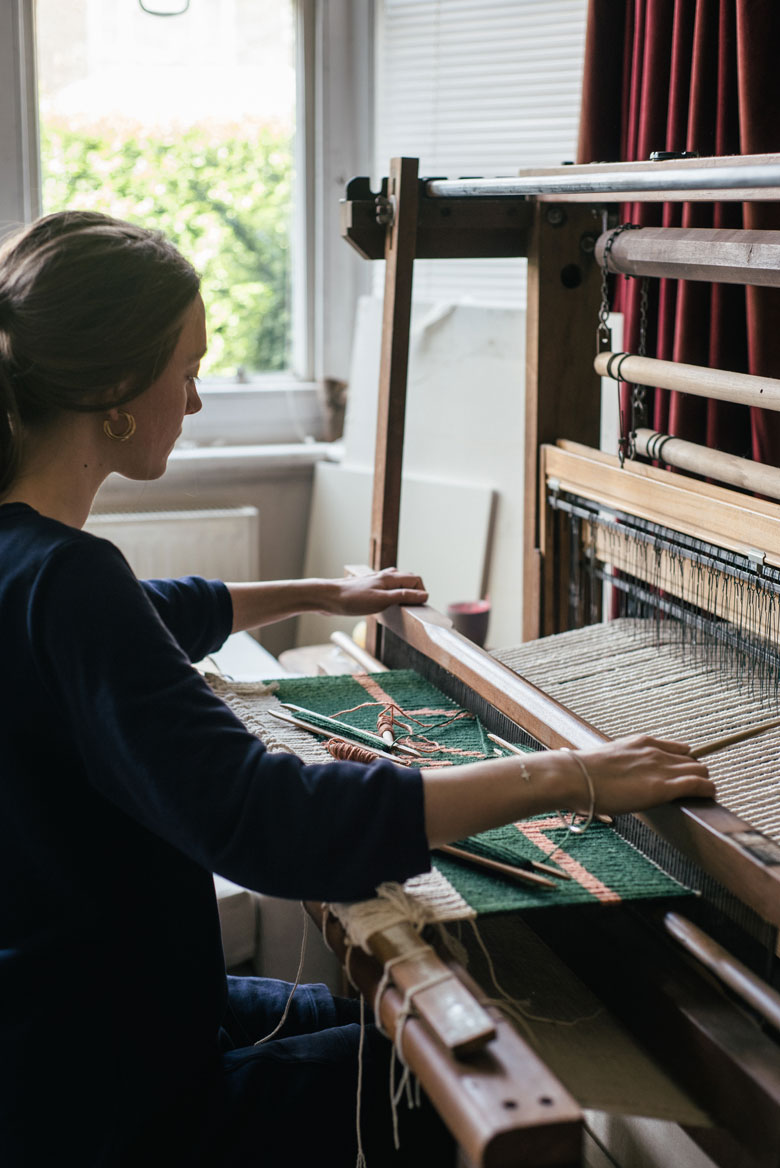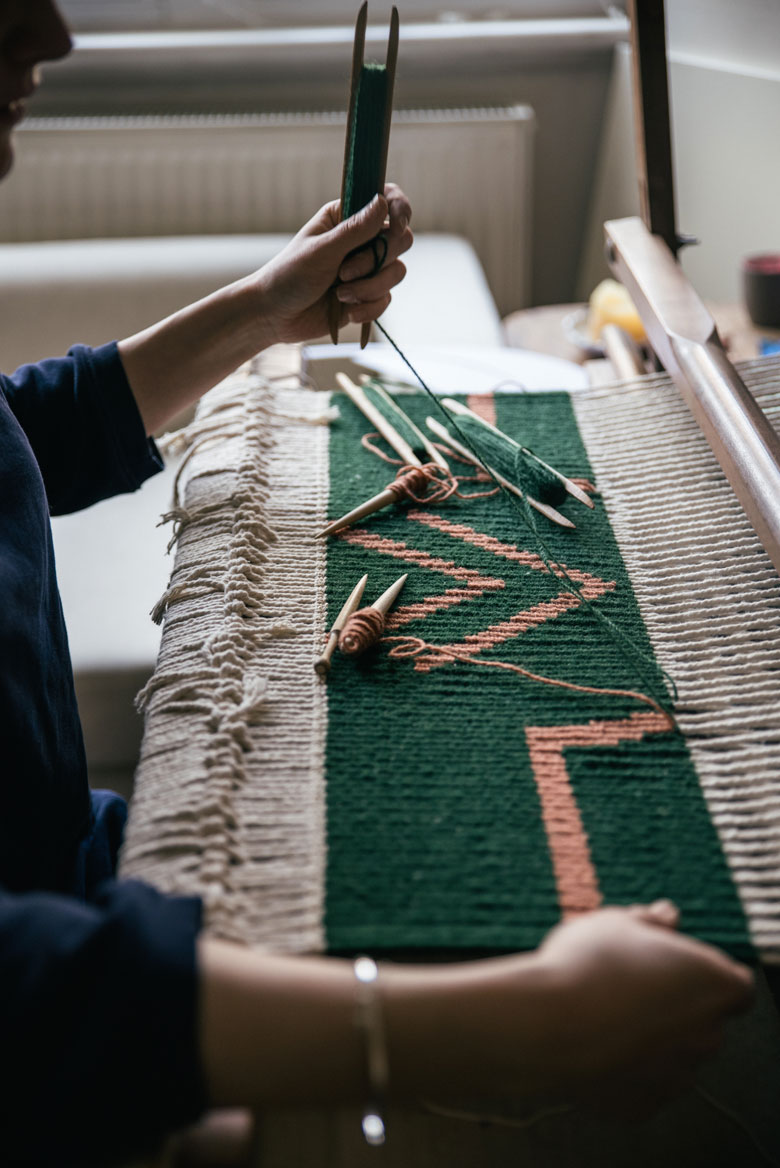 You might also like
Meet the Makers: Marin et Marine's Founders Share Their Universe with Us
Artha Collections – Products with a Purpose
Meet The Makers: This Is What Happens When A Graphic Designer Makes Pottery