Meet The Makers: This Is What Happens When A Graphic Designer Makes Pottery
This month, as we go on with our old but new theme, I've asked Blanka Kveton from Blue Speckle ceramics to answer a few questions for us. Blue speckle ceramics is fairly new but pottery is an ancient art that is kind of having a momentum these days. So, I thought it would be nice to learn a little bit more with someone who actually practices it. That's how I contacted Blanka. I stumbled upon Blanka's Instagram page a few months ago, and her pottery immediately caught my eye. The simplicity and authenticity that emanates from her creation make them very enticing. I like the playful/whimsical dimension there is to it. Blanka uses these distinct elements that only someone with a graphic eye could use right. This probably comes from her graphic designer studies which make her pottery unique and refreshing. I asked Blanka a few questions as well as picked her brain for her favorite online finds. Read on and get to know her interesting path.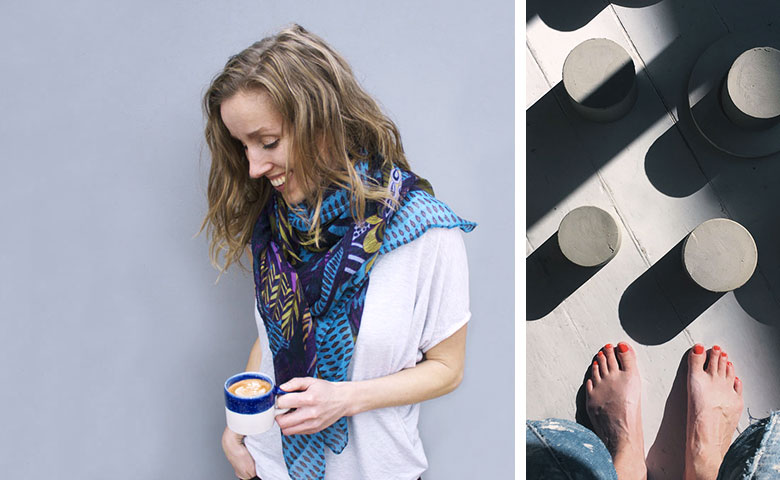 1.Can you give us a brief introduction to your brand and yourself?
Blue Speckle Ceramics is based in a shared studio in South London, founded in 2017. I moved from Prague to London 15 years ago with the intention to stay for one year to improve my english. Several years of working and living in London passed before my creative passion led me to embark on a degree in Graphic Design. After completing it and various design roles, I now run my own design company as a freelance Graphic Designer. Spending so much of my time behind the computer screen, I longed for a creative outlet that was more hands-on and crafty. I found this with pottery, which is where I spend much of my free time making lovingly crafted, mostly hand-thrown ceramics.
2.How did you get into making pottery?
I have always been very crafty since I was a child. I have gone through various fazes of sewing, screen printing, letterpress, knitting, origami making and so on. The first time I sat behind the pottery wheel was in September 2014. My friend and I signed up for an evening ceramics course. I became fully obsessed after making my first wobbly pinch pot. Soon the evening class length was simply not enough for me so I joined a shared pottery studio. I am constantly fascinated by what can be made from a lump of clay. Throwing on the wheel or hand building is like meditation to me. I create from the heart and firstly for myself but when others appreciate my work the circle of happiness is complete.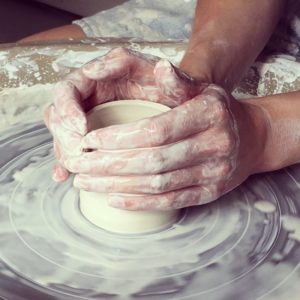 3.What have been some of the biggest challenges you've faced since founding Blue Speckle?
Time. Pottery is a long process. Clayware takes on varying physical characteristics during the making of pottery. Each step requires patience and is best not rushed.
4.What are your main sources of inspiration?
I am particularly inspired by the Scandinavian style with an emphasis on functionality and simple clean lines. Combined with this is a love of the ocean, surf, and traveling which peeks through in various aspects of my work.
5.How would you define Blue Speckle's universe?
Organic, functional and minimalist. Contrasting and complimentary pastel colors.
Blanka's online finds
7. What is (are) your favorite Instagram accounts to follow?
Fellow potter:
Jean Jullien, Made of Australia, Skandihus_london, pipwilcoxceramics, Jono Smart
Graphic patterns
Coldpicnic, Cassie Byrnes, Laura Slater, John Zabawa
Art direction
Ramin Nasibov, Rawartstudio
Surfing
boys.and.boards
Plants
geo_fleur
8. What's your most treasured shopping find?
My Ercol kitchen table.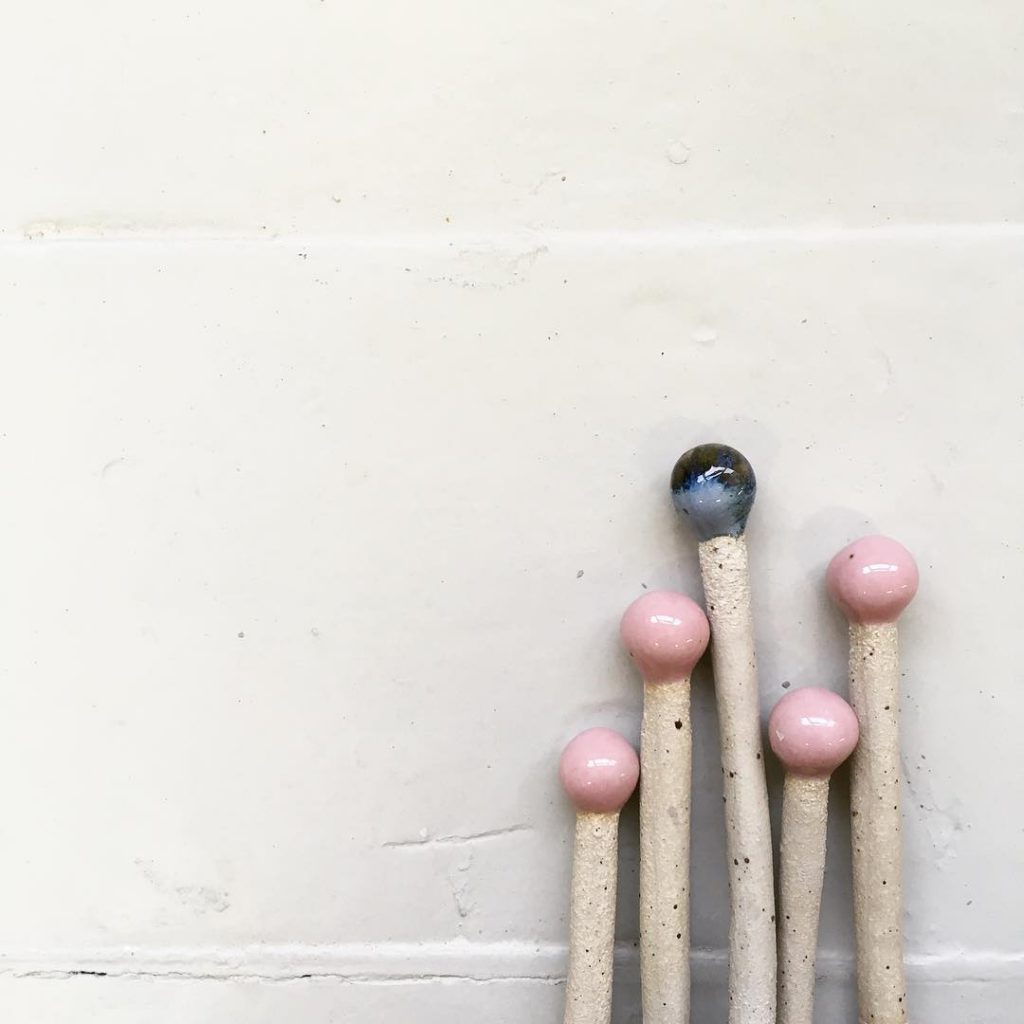 Visit Blue Speckle Ceramics and follow Blanka on Instagram for all her last creations.
You might also like:
Your Next Jewelry Addiction: Vintage Bold Earrings
Artha Collections Products with a Purpose
4 Vintage and Antique E-shops Interior Designers Swear By
Meet the Makers: Marin et Marines Founders Share Their Universe with Us