Meet the Makers: Marin et Marine's Founders Share Their Universe with us
Marin et marine is a small bag company based in Berlin founded by twins, Caroline and Valérie. Half French half German, the two sisters spent a fair amount of summers in Britanny, coastal France. Which might explain the name and the seaside feeling there is to their bags. I first encountered them on Instagram and their products immediately caught my eye. The simplicity, the sleek design, the fabric and the fun colors they use felt just so right and coherent. I was really excited about this find. So excited that I had to share it with you and so I did by featuring their bags in a few articles here and there. But I thought "that's not enough, I need to know more about these girls. So I decided to interview them to have a more complete picture of their vision and universe. I prayed on this opportunity to ask them about their favorite places in Berlin as well as their favorite online shopping addresses. And believe me, it's full of gems.
Also, Don't miss Marin et Marine's secret addresses in Berlin only for us!
Makers of a new generation
1. Tell us a bit more about the people behind Marin et Marine?
Caroline is a graphic designer and me, Valérie, am a product designer. We realized very early that we would develop something together. We wanted to make an item that was classic, simple and of high quality because we find it hard to encounter such products nowadays.
The idea for the bags came from our first summer in Berlin. We wanted to design a simple and functional bag, suitable for everyday use and easy to carry while cycling around Berlin. Besides, we also needed it to be practical for traveling because, at the time, we were just back from a trip in south-east Asia and missed such a bag. We had the idea to dye the fabrics to create shades and tones that are unique, from pastels to bright colors. Apart from design, we attach great importance to good quality and durable material. The fabric and material we use for our bags are all purchased in Germany and our bags are handmade and locally produced. Moreover, the cotton we use is bio and the leather is made in Germany.
2. How did you get into making and selling bags?
During our studies, we had to do a lot of corporate identities for brands. So this felt a bit like a semester project. Caroline worked for an Online Shop and made the graphic design and I worked as a furniture designer. So we started Marin et Marine online shop beside our jobs.
3. What have been some of the biggest challenges you've faced since founding Marin et Marine?
If you're more of a creative person as we are, it's very hard to get the business part right. But, step by step, learning by doing, we succeeded and faced the challenges to set up our own business. Also, books, coachings, and intuition helped us to get along 🙂
4. What are your main sources of inspiration?
Traveling the world is our main source of inspiration. It's really what nourishes our creativity. But we also find inspiration here in Berlin. There is always a new exhibition, a new café, bar or restaurant opening. The creative scene is also very productive and of course, the nature with its lakes in summer inspires us a lot.
5. How would you define Marin et marine style?
The typical Marin et Marine style is unconventional and she or he consumes with awareness. This person is also very curious and always seeking new ideas and concept. Mixing second-hand clothes, designer pieces, and basics are second nature for her/him. She or he wants to express his/her personality and uses fashion and style to be apart from the crowd. Her or his wardrobe is full of classic pieces that won't go out of fashion the next season.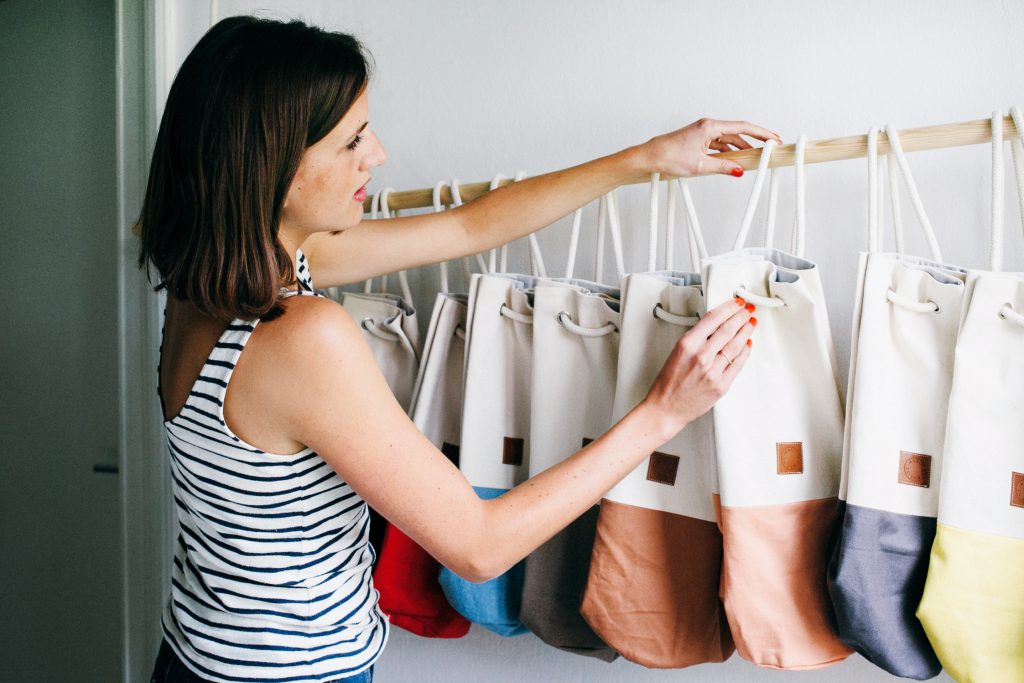 Valérie and Caroline's favorite Online addresses
6. What's your favorite e-shopping site and why?
Sessun – french fashion – fair production.
7. Your favorite Instagram accounts to follow
Silvia Conde– talented photographer
Apricot Berlin– talented photographer and cinemagraphs
About Arrianne
Miren Alos
8. What's your best shopping find online?
Also, Don't miss Marin et Marine's secret addresses in Berlin only for us!
  Save it for later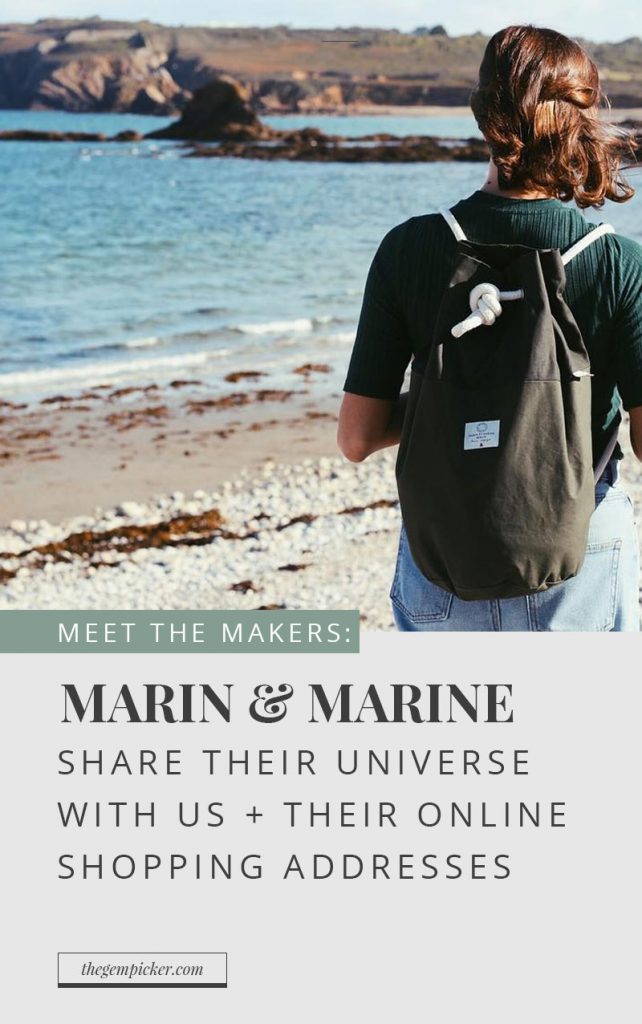 You might also like:
People Are Losing It over this Fantastic London Oyster Bar
The Future Kept – An E-Shop to Buy Less but Better
A guide to a short week-end in Copenhagen
Berlin Based, Bag Designers Share Their Favorite Spots to Hang out