First impressions are important no matter what domain we are talking about. Plus, you know what they say about first impressions, that they tend to stick around. So when it comes to your interiors, you should take special care of the entryway. Because after all, it's the first impression people will get from your home.
Entryways are not spaces where we hang out. They are mainly rooms were we transitioned from the inside to the outside world and vice-versa. They have to be functional otherwise it could get very fast cluttered and impracticable. On the other hand, we also need them to be stylish, because of the whole first impression thing. Luckily for us, one doesn't exclude the other. So how can we make these spaces easy to work with while being on point? Let's dive in.

Add some lighting points
A dark entryway is exactly the kind of thing that can make it hard to navigate. If you live in a rental apartment, there is a lot of chances that your entryway is dark. So adding some lighting is of prime importance. It can result in a table lamp, a suspended lamp, sconces or a rechargeable lamp. But you need to see clearly in your entryways to ease your arrivals and departures. Candles add a lot of coziness so don't hesitate to have some especially if they are scented candles.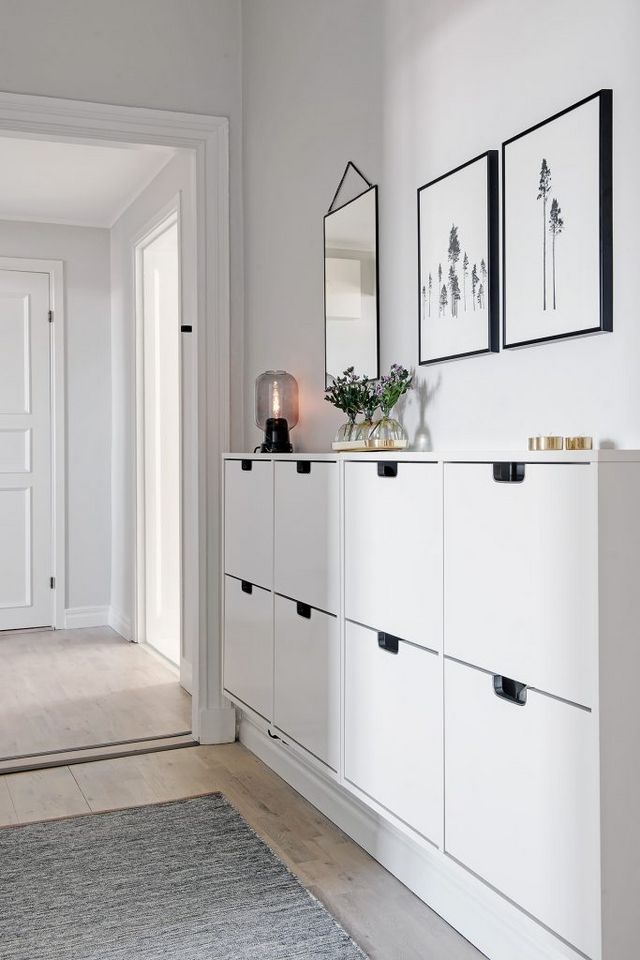 Hooks for a neater effect
Adding hooks is also a must. I know that for those who have built-in storage in their entryway, it may seem useless but it really isn't. Hooks allow you to keep your most-used coats and vests within reach at all times. The idea is not to have everything you possess hanging there, but only the essentials that will ease your way in and out. The good news is that it cannot get easier than hooks in terms of functional and stylish entryway!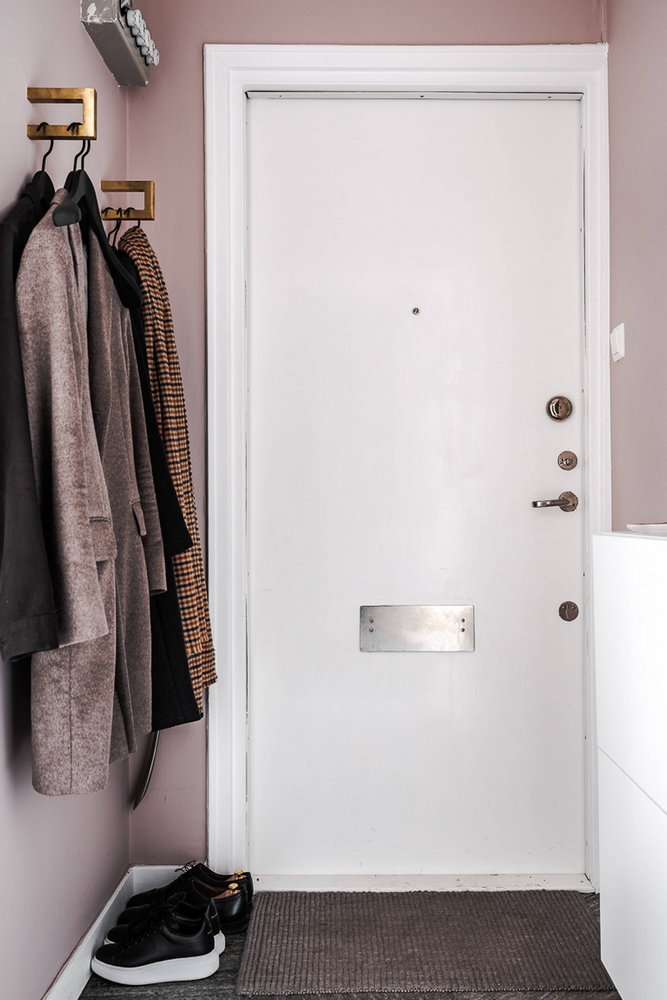 Storage to hide what's not displayable

I know that a lot of people have really tiny entryways so it's impossible for them to imagine to have cupboards or big furniture in there. But that's not what I mean by storage. If your entryway is tiny or narrow. You'll need to think of what is it that you really need to have in handy. I personally know that I need to have a few pairs of shoes as well as gloves scarves in the winter. So I found that the Ivar cabinets were perfect to fit what I needed (c.f. picture below). So think of what is it that you really need and take it from there to figure out the type of storage solutions that are adapted to you. Of course the smaller the entryway the more minimalist you should be in terms of what you need. But there is always a way to fit a few shoes and personal items.
Ikea Hacks: 7 Ways to Customize your Ivar Cabinets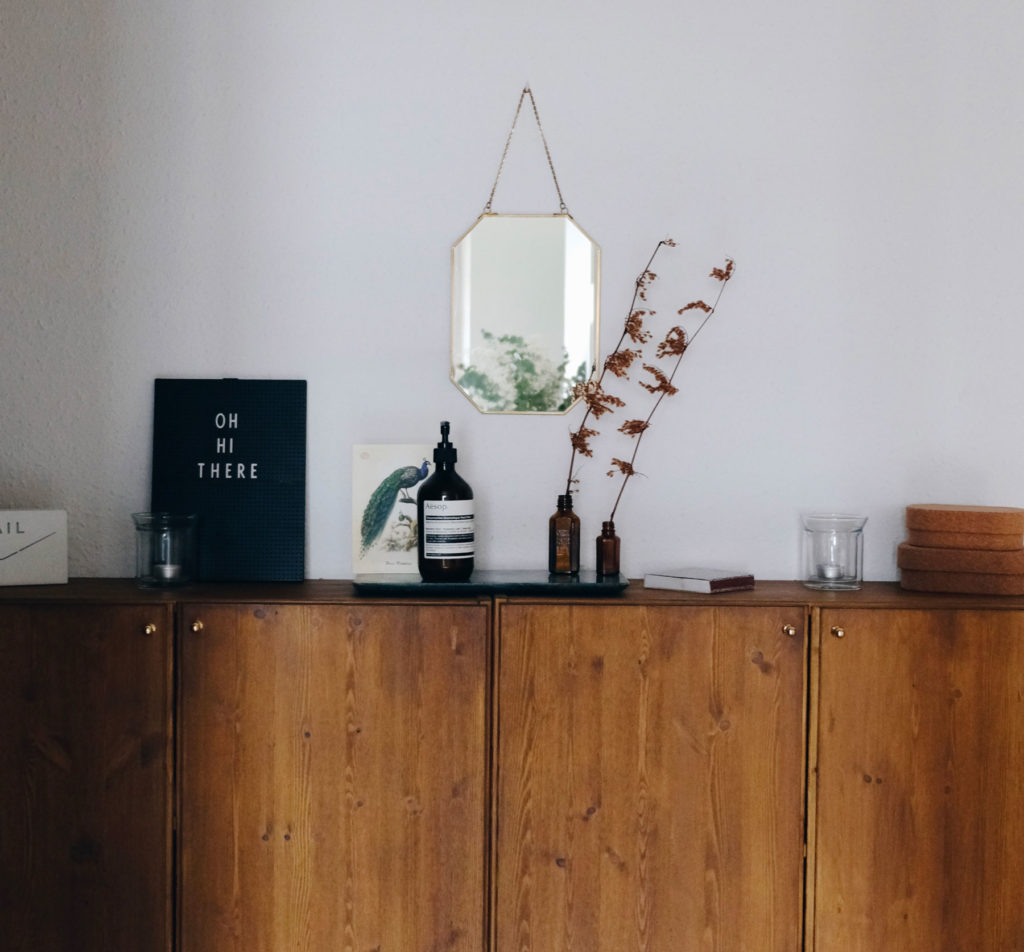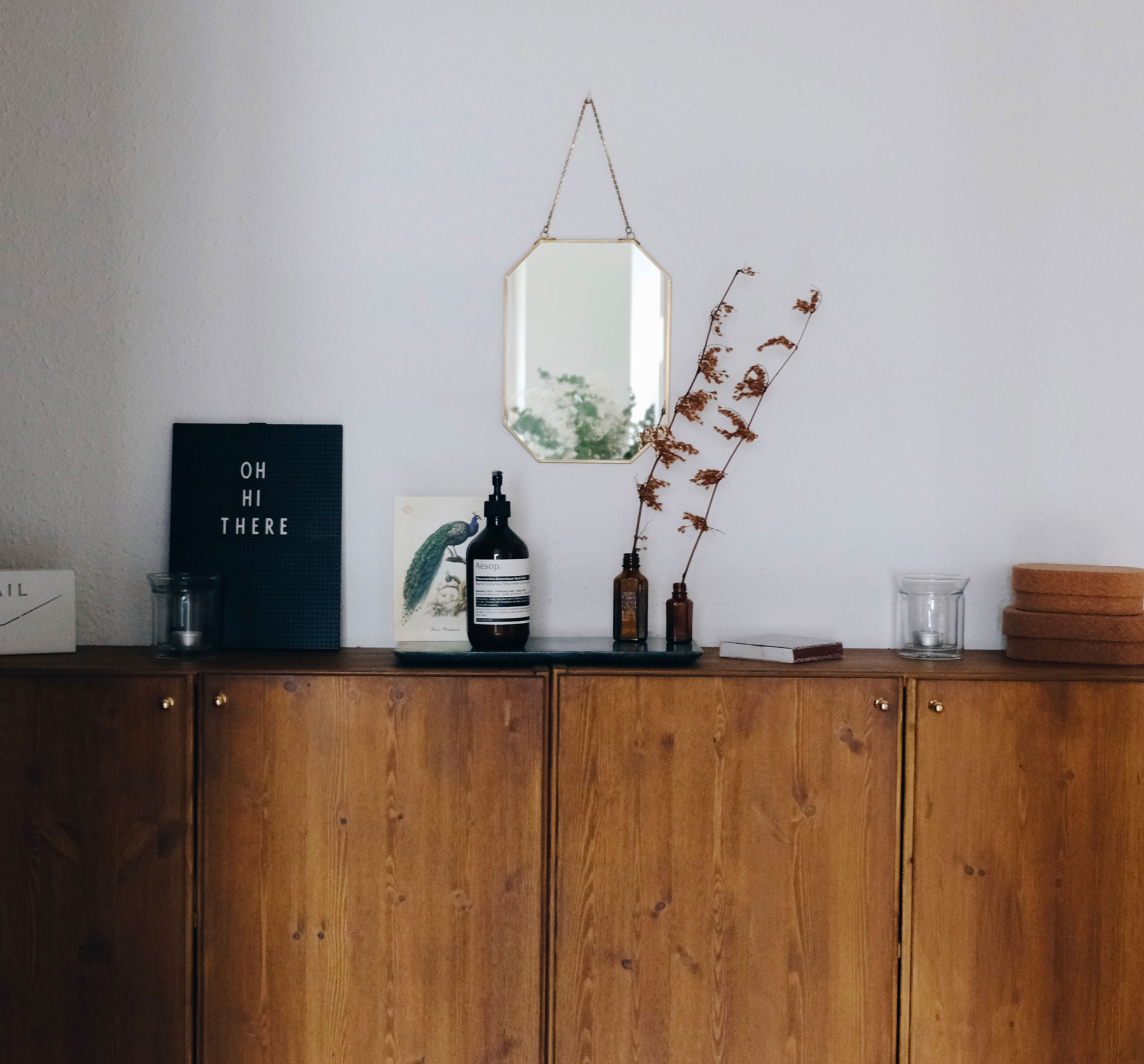 Seating to remove your shoes
Unless you have a very narrow entryway, adding seating is always a good idea. Being able to just sit to put shoes that demand more than just sliding into them is quite nice. Also from a functional point of view, a bench with storage underneath is a real game-changer. Benches are from far my favorite seating kind for a functional and stylish entryway. They come in all sorts of width allowing people with narrow entryways to add seating. It's also an easy piece to build. They also come in a wide variety of styles and shapes on the market.
A table to drop off your things
An entryway needs a surface of some size to allow you to put your keys, mails and other small items. It can take the form of a simple shelf, a console table, a sideboard or else. Your choice of surface should always depend on the size of your entryway and your need in terms of storage. The nice thing with a table in the entryway is that it also allows you to put some decorative items that will really help to make your entryway welcoming and pleasant.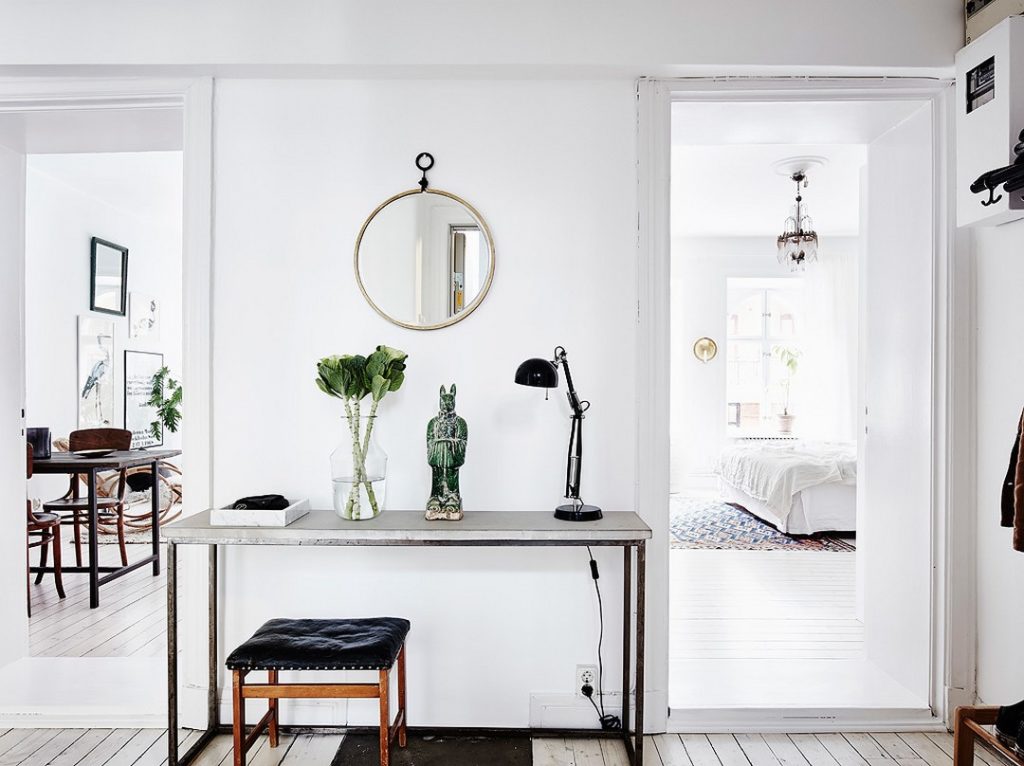 A mirror to enlarge the room
I know that some people don't necessarily fancy to have a mirror in their entryway but I feel like it's an important piece. Strategically placed a mirror has the power to enlarge a small space. So a nice solution for those with small entryways. This mirror can also become a statement piece if you choose the right one that suits your entryway well.
A rug to add a feeling of coziness
Now that we have covered the more functional pieces, let's add a little warmth. And I don't know anything better than a rug to add some coziness to an entryway. If you have an entryway in the shape of a hallway, you could totally opt for a beautiful runner rug. You'll see that'll instantly add that cozy feeling. Also if you have wooden furniture like me and a hardwood floor, it can also help avoid the total chalet look.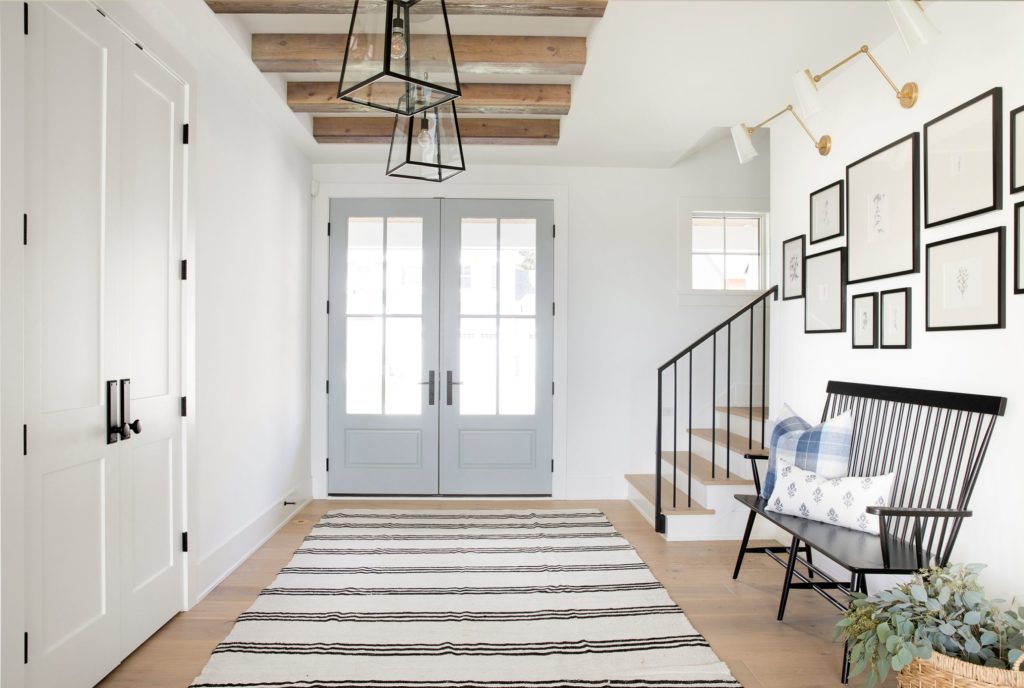 Art to personalize the room
Adding a piece of art to your entryway is a good way to show your personality. It can be a quote, a picture you took or a piece from your favorite artist, anyways, it'll let people know a little bit more about you. I chose a print from Hotel Magique, and I love to be greeted by this piece every single day. So choose something that brings you joy as it is one of the first things that you'll see when coming back home.
left picture / right picture
Storage tray to contain your keys
Last but not least, the storage tray. It's a simple and small item but it can do wonders. Everything looks sleeker when things are in order. Having your keys on a tray instead of them just laying there will truly make a difference. There are so many sorts of trays on the market these days that it's another piece you can have fun with.
That's basically all you need for a functional and stylish entryway.