Putting a table of some sort in the entrance is of prime importance. Otherwise, where would you drop your keys, gloves, mail when you arrive home? It's undeniably one of the essential pieces of the entryway. But, beyond its functional purpose, an entryway table is also the perfect spot to make a good first impression. When I say "first impression" I don't necessarily mean for your guests but rather for you. Wouldn't it be nice to arrive in a home where you are greeted with a pleasant setting that instantly erases the stress of a busy day?
I know we are all self-conscious about how others perceive our homes. But shouldn't we be more self-conscious about how it makes us feel? The good news is that there is a lot of chances that if you feel good about your home, others will too. Let's see how styling your entryway table can help you feel good about it.
Styling an entryway table is the easiest way to quickly upgrade the entrance.
It's the perfect space to get creative and show off your personality. It can be done in less than 10 minutes and you don't need much to make it welcoming and pretty.
In order to have a coherent and aesthetic effect, I like to follow these 6 easy steps :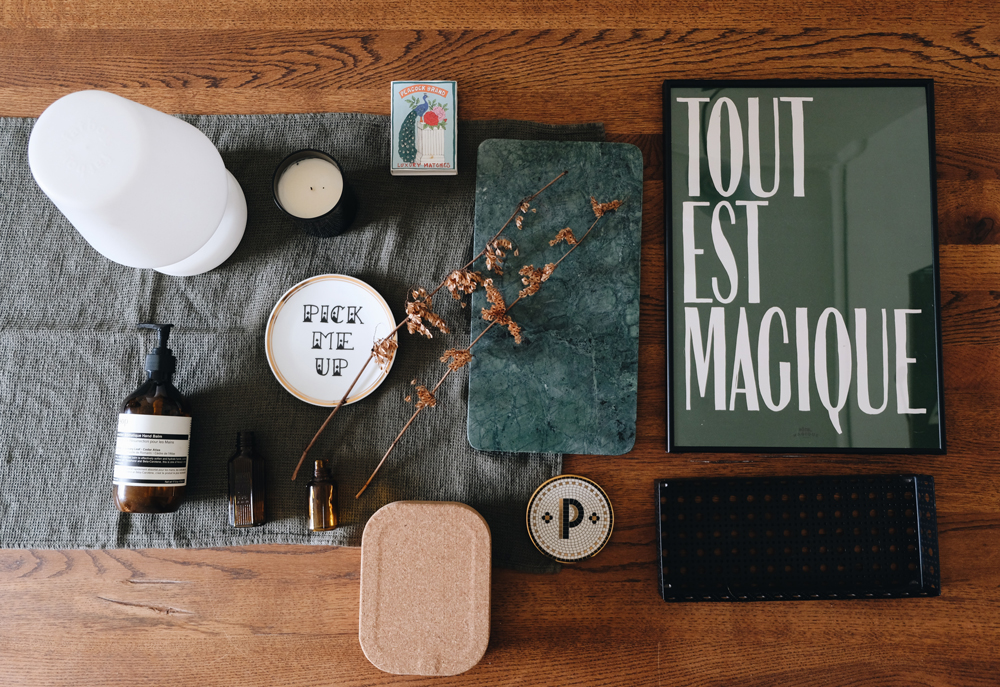 1. Choose a color palette
Generally speaking, I like to stick to a color palette of 3 to 5 colors maximum. 3 colors and maybe 2 shades of these 3 colors. I find it an easy trick to avoid chaos. Whenever I feel like something is too much or that there is too much information it's often because there are too many colors. So choose colors that complement one another and some shades of these colors. It will help make your setting coherent.

2. Play with different textures and fabrics
When choosing items to put on your entryway table, try to mix different textures. Marble and wood, for example, are a good combination. Don't be afraid to mix many textures as long as they are in your color palette and complement one another. For example, here I've mixed green marble, wood, cork, white ceramic, smoked glass, and also natural elements. It adds interest to a setting.

3. Add lighting points
It can be as simple as a candle or a table lamp. Anyway, it's nice to add a little light. It will draw the eye on your setting.

4. A piece of art (it can be as simple as a postcard)
A piece of art is the best way to show your personality. It can be hanged above the entryway table or placed on top of it. It can be a funny quote or funky pictures as long as you have pleasure watching it there are no limitations.

5. Containers for keys, sunglasses, etc…
Adding trays, containers, small boxes, is a good way of concealing small articles that might come in handy (car keys, mail, etc.). Separating things in containers makes everything look neater. It will also provide you with a place for each of these items so when in a rush, you won't need to look for it anymore.

6. A scented candle for the feeling of happiness
Is there anything better than coming home to a scent you love? Our olfactory memory is probably one of the strongest in terms of feeling. So having a scented candle that smells like a wood fire, for example, can instantly transport us in some of our most cherished memories. So choose one that really brings you back somewhere you love.

In the hopes that this will help you set a welcoming and neat entryway table for your own entryway.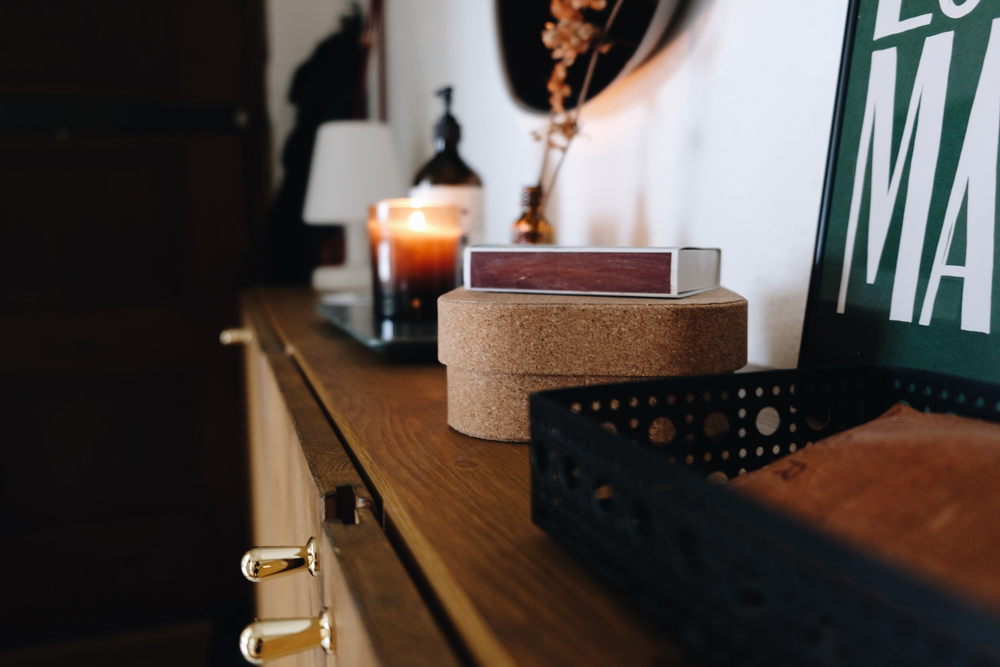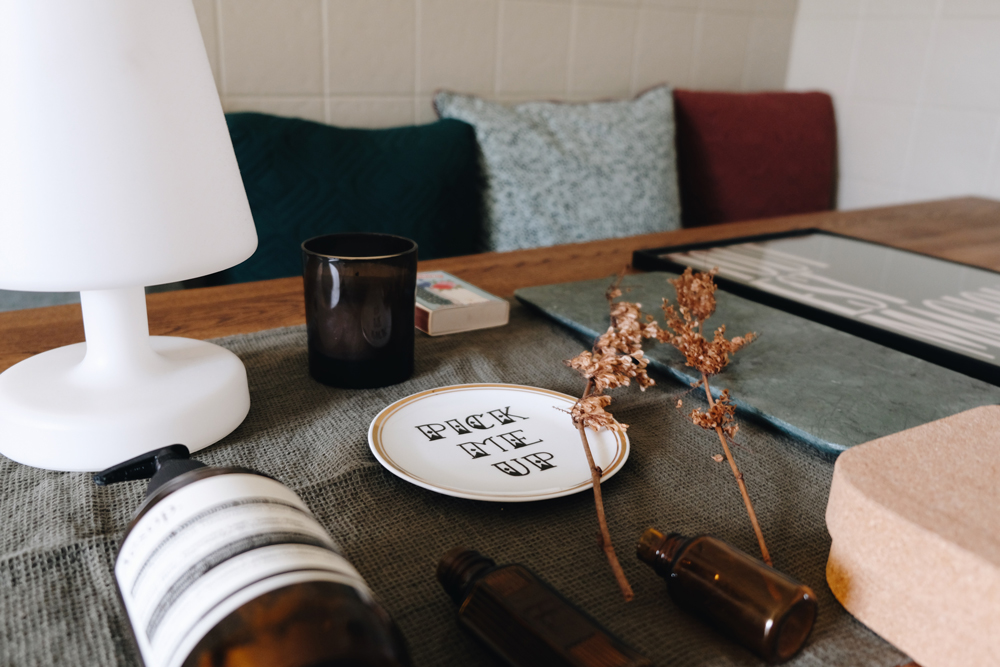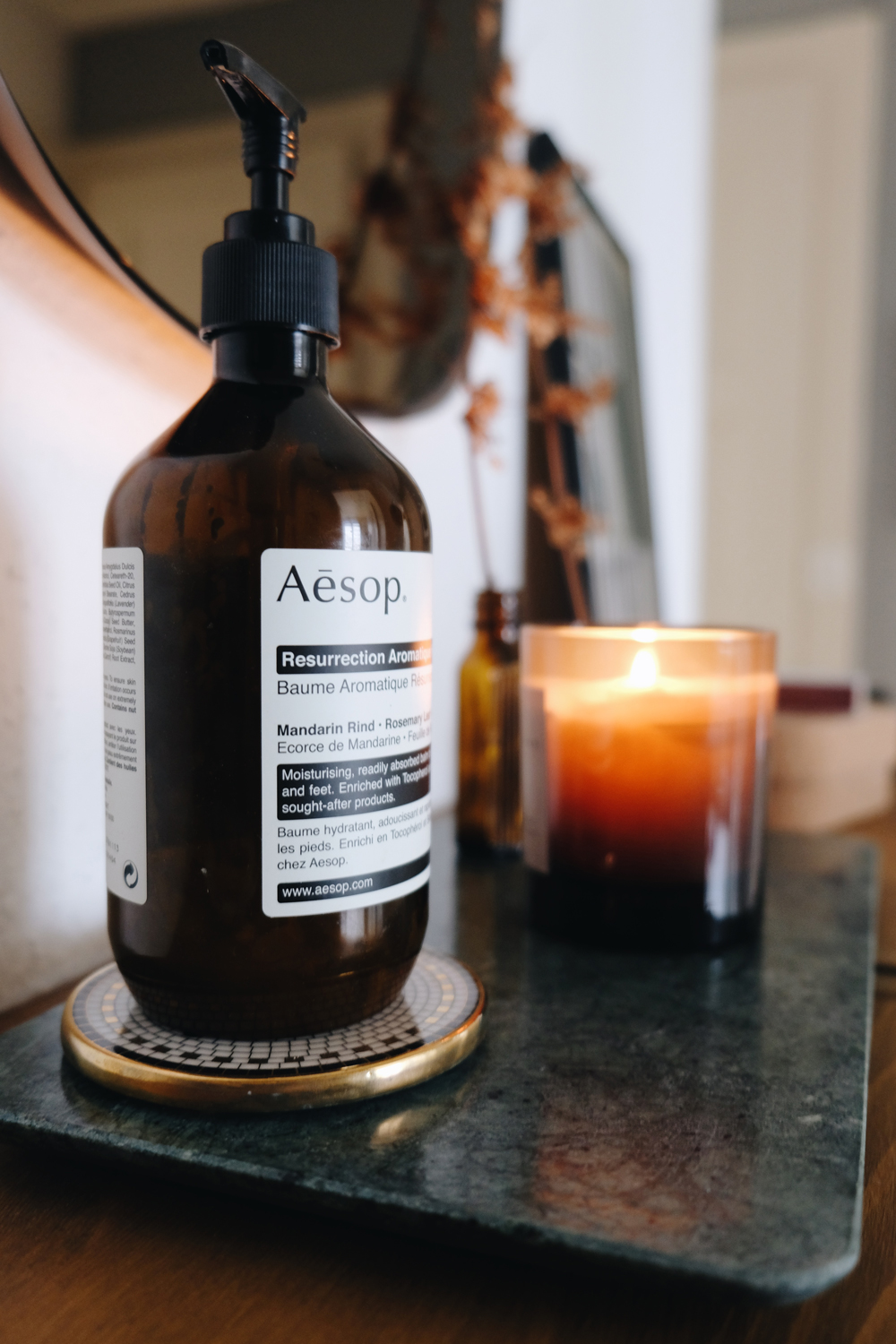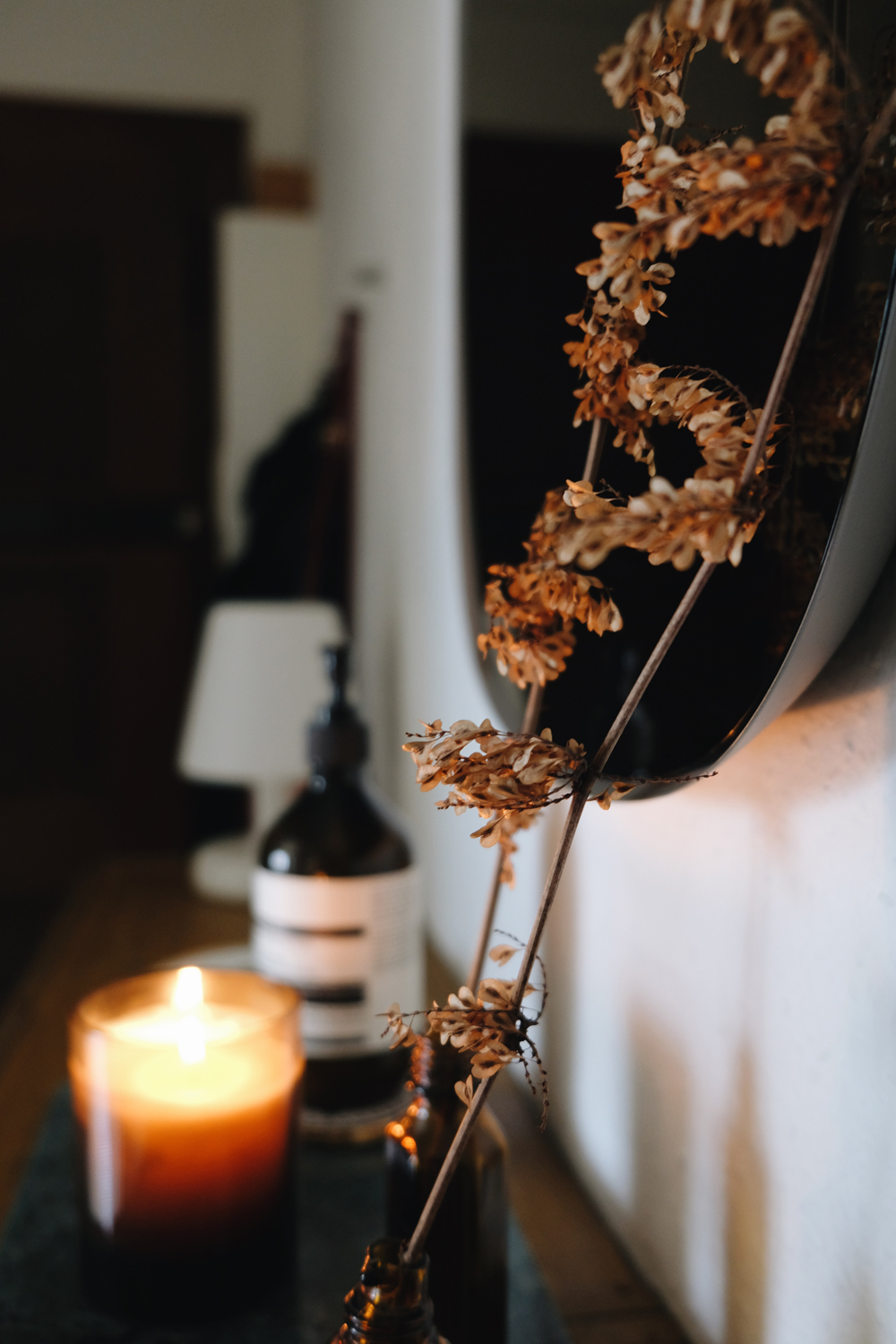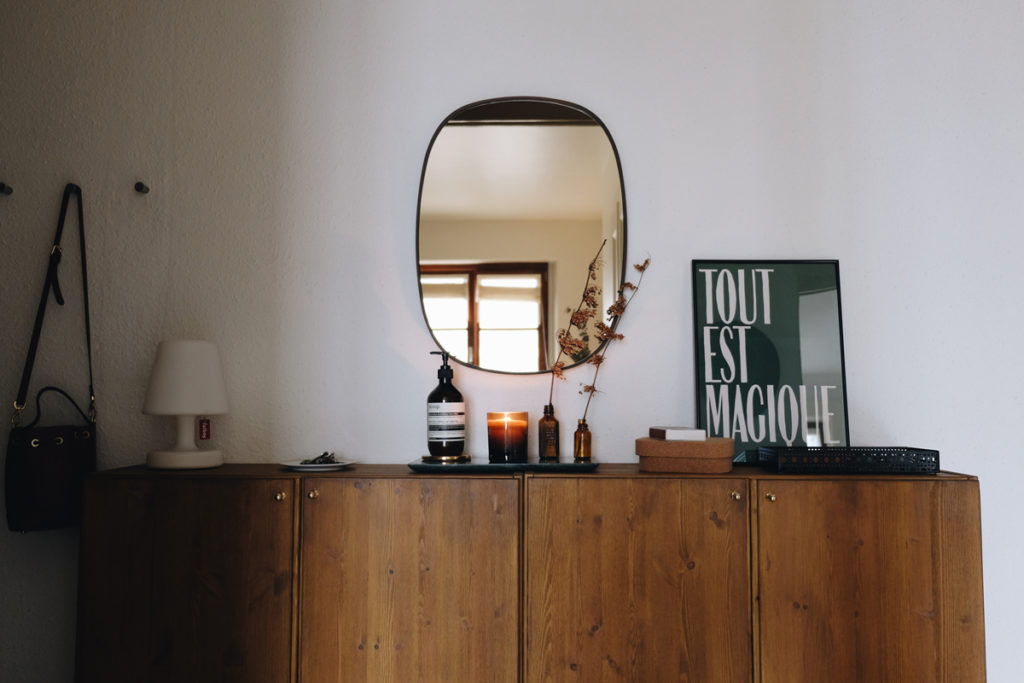 Watch the styling video and uncover a special Christmas styling upgrade bonus at the end!