Christmas Gift Guide: for Your Mother in Law
Let's start our gift guide series with a rather complex one, the mothers in law. It could be tricky to gift your mom in law depending on the relationship you have with her. Sometimes it goes really smoothly and sometimes it doesn't. Some of us have very cool mother in law while others have very controlling ones. Anyway, at the end of the day, they are family and that's what counts.
Christmas is the best period to show your family that despite your differences, you care for them and love them. So I have been browsing the web to come up with the perfect gift guide to show your mother in law exactly that. Believe me, it was not an easy task. But I truly think that those gifts ideas are classy, thoughtful and send the right message.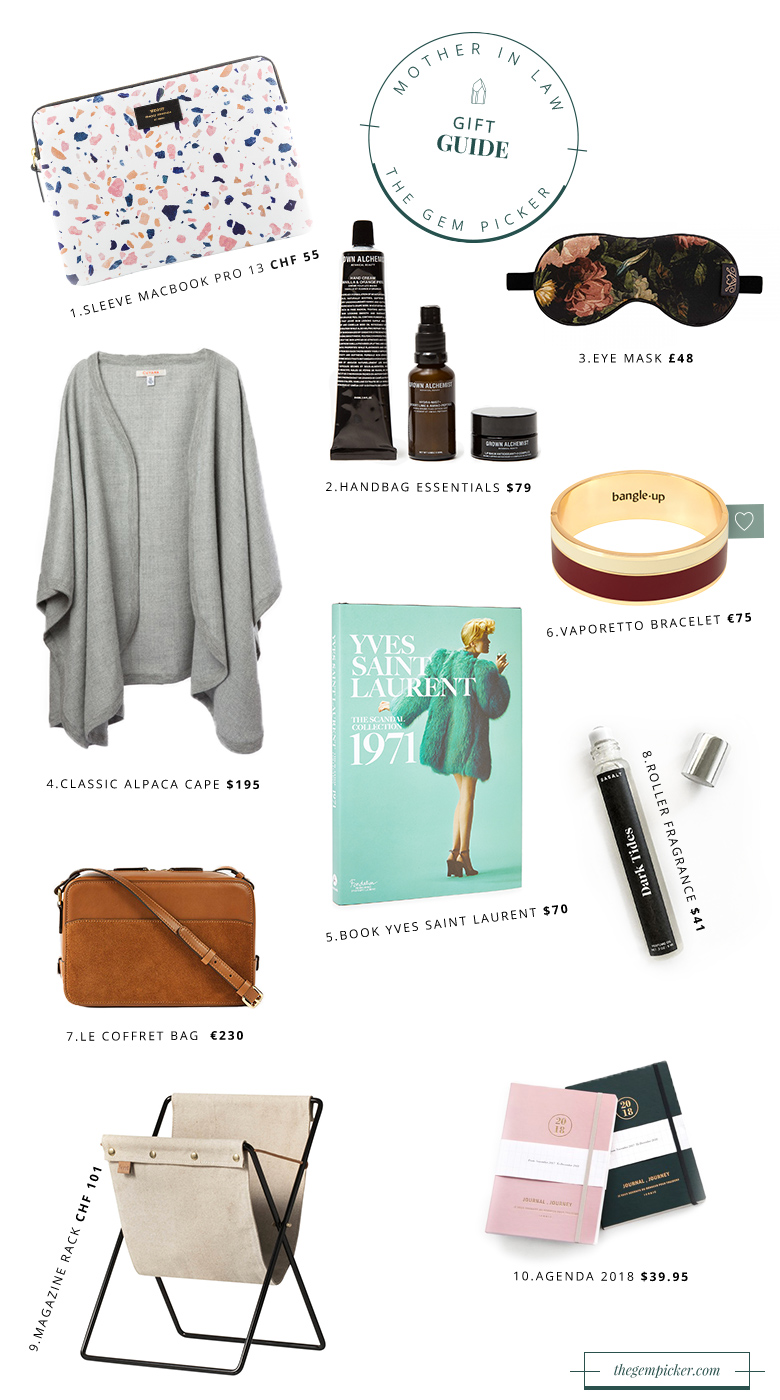 Shop this Christmas Gift Guide
All the Gift Guides

Gift Guide 2017
Christmas Gift Guide: for Your Manfriend, Husband, Boyfriend
Christmas Gift Guide: for the perfect host
Gift Guide 2016 (There is still some awesome finds in there)
Mini Gift Guide for Your Dog
Gift Guide for the Man in Your Life
The Gift Guide for Every Women You Love
Mini Gift Guide for Kids That Will Impress Their Parents