Spring has always been a time for renewal. I don't know if it is because we unconsciously synched with nature or just because of magazines and marketing. But anyways, spring seems like the perfect moment to clean your home and lifestyle.
So when you finally go for it and face the mess you have accumulated in a year, you'd like to make this feeling of freshness last as long as possible. In that, spring cleaning can be seen as a sort of wake up call. It often helps us realize how much we compile stuff we don't need and recognize that when our home seems crowded our lifestyle seems too. There is not a lot of things that surpass that feeling of organized, functional and aesthetic home (at least to me ;). So the idea here is to find ways to make it last in order to lessen your burden for the next year.
When it comes to spring cleaning, people are usually repelled by doing it. That's understandable. It takes forever, and well, there is the word cleaning in it, and cleaning is not exactly the definition of fun… Therefore it seems pretty logical to want to reduce the task to the bare minimum (dusting, cleaning textiles and stuff you never clean on a regular basis). It would look less daunting and we wouldn't be so reluctant to actually accomplish the task.
So what are the small things that you can do all year long to make it easier for the future you? Here are my tips:
Clothing and apparel
1. Each season, take time to plan your capsule wardrobe
If you are not familiar with capsule wardrobe you can read all about it here. Capsule wardrobes are a real life saver. It enables you to have a global view of your clothing. Therefore you can have a clear idea of what you own, what matches and what essentials pieces you miss. Moreover, making one for each season will keep that feeling of wearing the same things all year long away. So really it's a win-win.
2. Make sure that you replace your wore down basics
This is obvious, but we tend to not do it. We all need good basics such as a good skinny jean, a perfect white tee, a leather perfecto, an army jacket and so on (a complete list here). Those pieces will be the base of your capsule wardrobes so you need them to be on top. So when one of these pieces has had its time, you need to replace it asap.
3.Keep your shoes in a pair and well displayed (not necessarily visible)
Shoes are the things we own that surely have the most difficult task. They must carry us through all our adventures. So the least we can do to make them last longer and stay fresh is to conceal them in a place where they can breathe and rest. I know shoes are not people, but putting them in a box with 7 or 8 pairs all mixed up is not really taking care of them. And when you'll put them on your feet you won't have that feeling of freshness anymore. Look at sneakers lovers and how they take care of their shoes (okay maybe it's a bit too much) but at least wearing them make them feel cool and confident. That's what we should aim for: wearing things that make us feel that way.
Home
4.Open your window each morning to change the air
Apparently, that's a very Swiss thing to do. But it has the advantage to keep the room fresh and breathable. And It's easy like Sunday morning.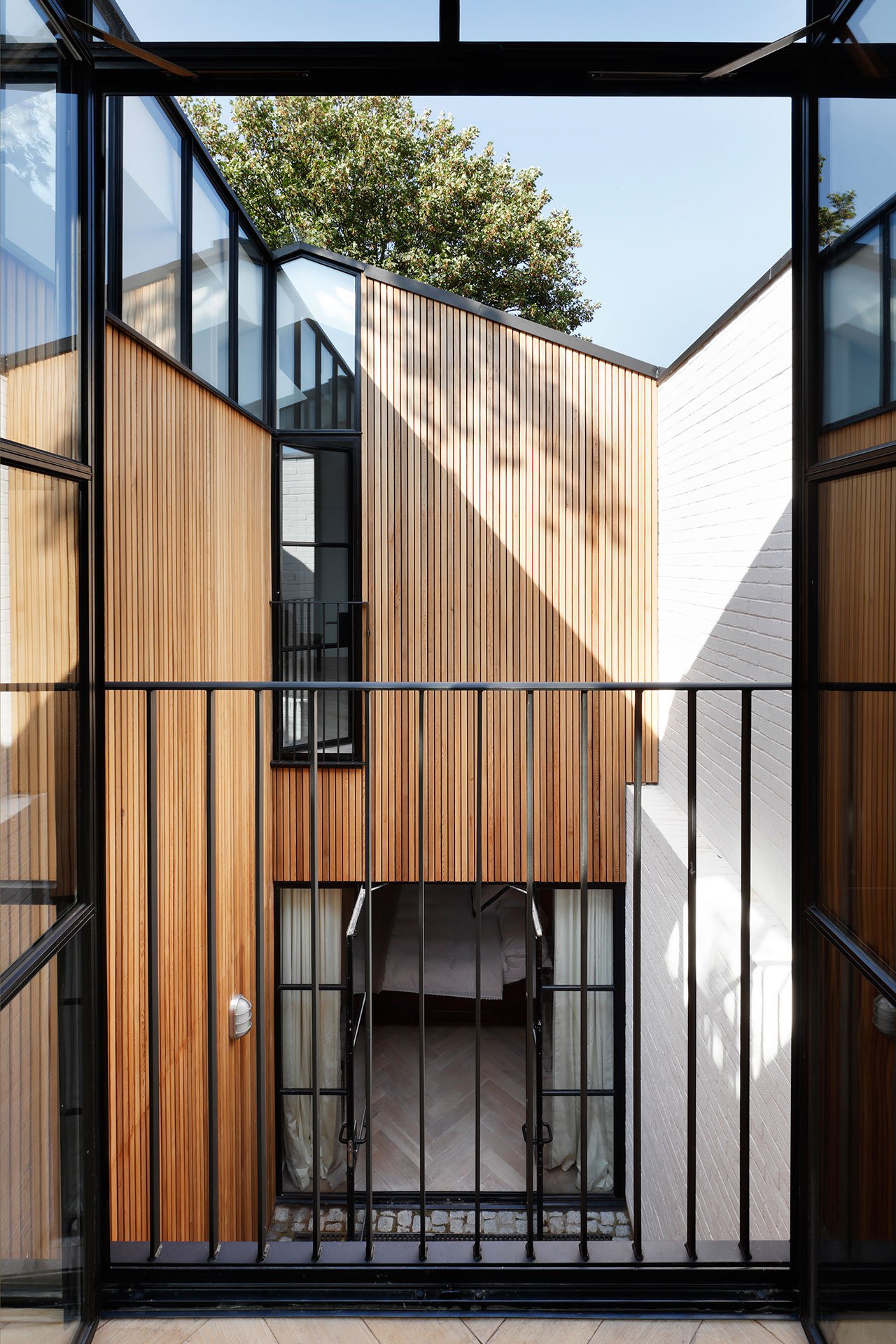 5.Find a place for each thing
On paper, this looks fairly easy but in reality, you need to have a real discipline to do it. And to me, this is the key to a tidy home. You need a system that forces you to decide where each new material item added to your life goes. Otherwise, it will ineluctably become a mess and make your spring cleaning a real pain in the neck.
> 5 Simple Rules to Keep Your Home Tidy Forever
6. Refresh your home textiles on a regular basis
A little magic trick to instantly make your home feel fresh and welcoming again is to invest in a little home spray. See below for some of my favourite products.
7. Keep your countertops cleaned
Same idea than number 6, but it makes such a difference to have all your countertops cleaned of dirt and also of things.
8. Put flowers into your home weekly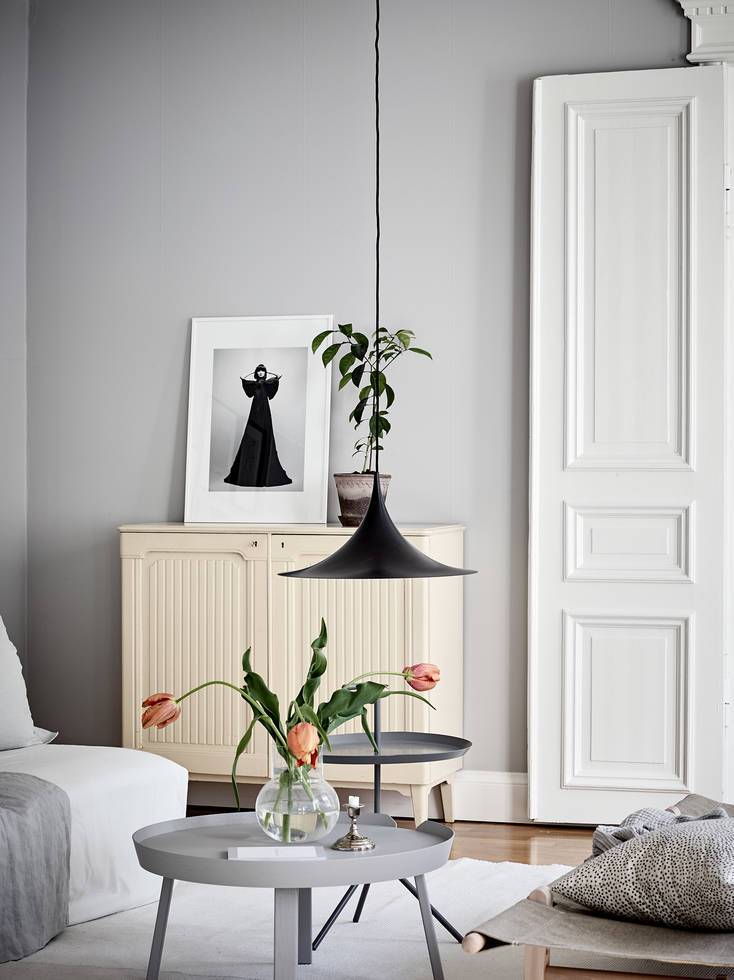 Each time I buy flowers, I realize how fresher the home looks. Flowers make people happy, it's colourful, beautiful and it smells good. So why wait to have people over to buy some? If you don't have time to buy some yourself, there is a lot of flowers subscription websites that offer to bring you fresh flowers once a week.
> 5 Ways to Style Flowers When You Don't Have the Right Vase
Beauty
9.Don't buy new beauty products before finishing the old ones (or at least throw the old ones away)
There is one thing that you'll encounter in every women's bathroom it's the profusion of beauty products. I guess we all have that propensity to buy beauty products as if we were restocking a beauty shop or something. Anyway, the bathroom is always one of the most horrible parts when doing spring cleaning. Between the products you have barely touched and the ones that are completely expired and look like they have been through a war. It's easier to get rid or donate the products you don't use anymore rather than to accumulate them.
10. Organize your cosmetics once and for all
Cosmetics are a hard thing to organize because they all have different shapes sizes. But there is a lot of solution nowadays to organize them in a way that eases your everyday routine. I personally bought Ikea's organizing system and it works like a charm. It allows the bathroom to breathe and also helps avoid makeup stains everywhere on the counter. The best solution from far. see the for the link in the shopping guide below.
Picture credit
cover picture / 1 / 2 / 3 / 4 / 5 / 6 /
Shopping guide
[envira-gallery id="3125″]
Pin it so you won't forget it