6 Online Shops You Need To Know For The Best Wardrobe Essentials
Having good basics is crucial when it comes to building up your wardrobe. Of course, it's always tempting to buy the last statement sweatshirt but what are you going to pair it with if you don't own good basics? Basics are the same to us than a white canvas to a painter. A good white tee, a pair of skinny jeans and a leather jacket are a few of the wardrobe essentials we should all own. It's what you'll pair it with that will make you unique.
Should you spend or save?
Frankly, the price shouldn't be the main criteria when buying a basic. I know it may shock some people but really those are the pieces you are going to wear every day and wash that many times so quality is important. Also, it's not because you shouldn't take the price into account that you have to spend a fortune on every piece. I wouldn't spend more than CHF 50 (around $50) on a plain white tee. Simply because, hey it's a white tee, and there is nothing that justifies to sell it at a higher price to me. Draw the line on what you are ready to spend on a piece before going shopping to avoid unnecessary splurge.
Cut V.S. your body shape
The cut versus your body shape should be your main concern. What we are aiming for, when buying wardrobe essentials, is a perfect fit. You need to know what works for you and what doesn't. For example, I know I don't look good in straight cut dresses, so I try to avoid them even if it's trendy and that the universe seems to be telling me to buy one. This just doesn't work for me.
Does this match?
There should be a sort of cohesiveness amongst your wardrobe essentials. So they can all mix together well and that you don't feel stuck when you want to try a certain look. What helps to achieve that harmony between all your pieces is to make a capsule wardrobe. (If you are not familiar with this concept, read all about it here). This will bring your closet to another level and ease your task when having to put together an outfit.
So, where do you find those precious well cut and affordable basics?
I have gathered for you my 6 favourite e-shops specialized in basics. Here we go:
A Danish brand influenced by clean Scandinavian expression. Clothes without too many details, made with good qualities and at reasonable prices. I love to have a soft spot for their sweatshirts (that you'll find under "Blouse" for some reason)
Shipping from: Denmark
To: Worldwide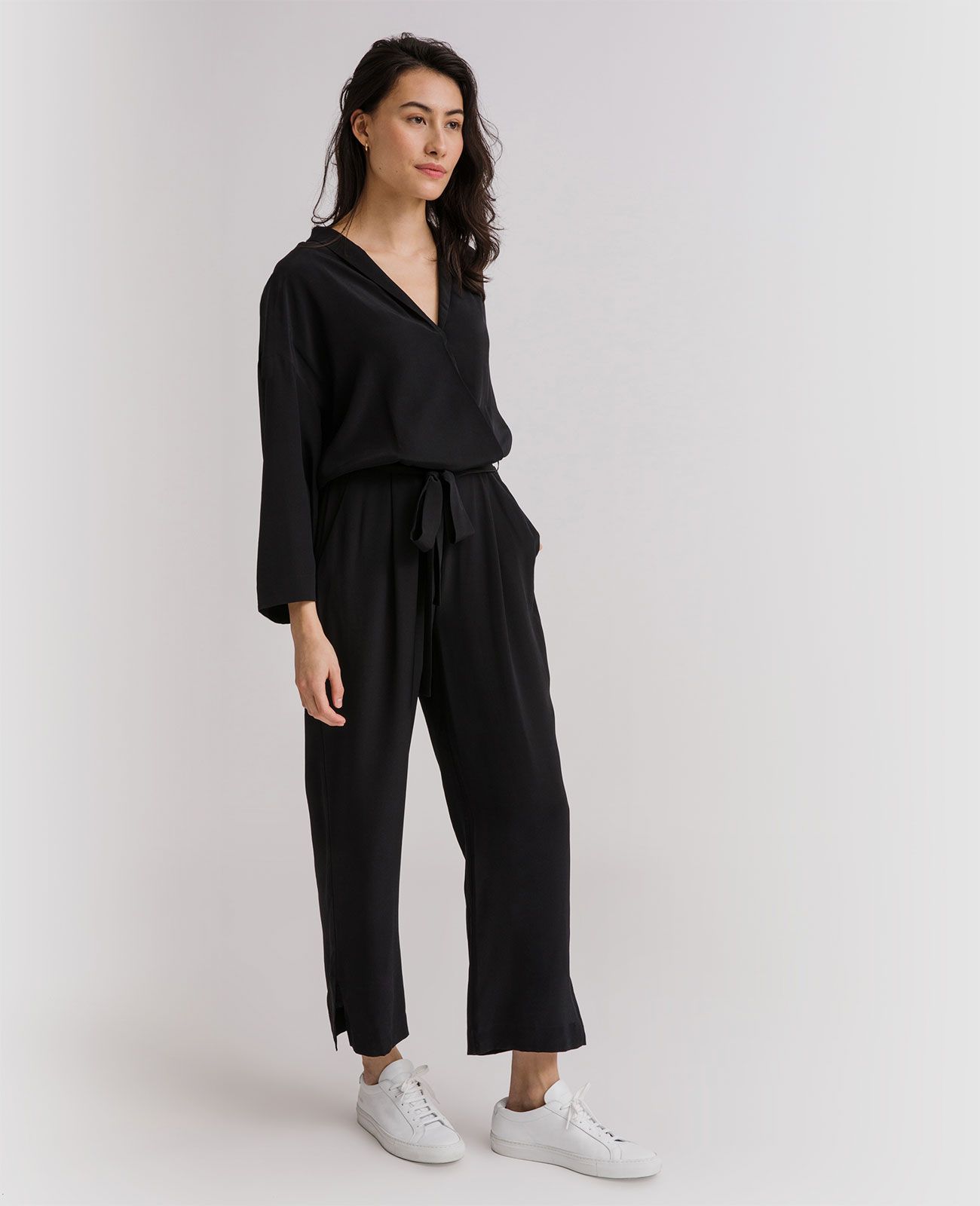 Clean cut, fair prices and great quality. They aim at making pieces that we'll wear again and again, that find a home in
 our wardrobe for a good time and
 a long time.
Their blouses are exquisite
Shipping from: Hong Kong (But USA brand) their fees are really low 8chf for standard delivery.
To: Worldwide
Totally one of my favourite places to buy basic pieces, I love everything about them but most of all their jeans, are just perfect.
Shipping from: the USA
To: Worldwide (Their shipping fees for Switzerland are pretty high, but the price announced at the end of your order is the final price. You won't have any surprise cost upon arrival of your parcel. and that's nice)
Reformation's design mission is to make effortless silhouettes that celebrate the feminine figure. Their collections have that kind of timeless vibe that makes it ideal for basics pieces.
My favourite part of the e-shop is the dress section.
Shipping from: USA
To: Worldwide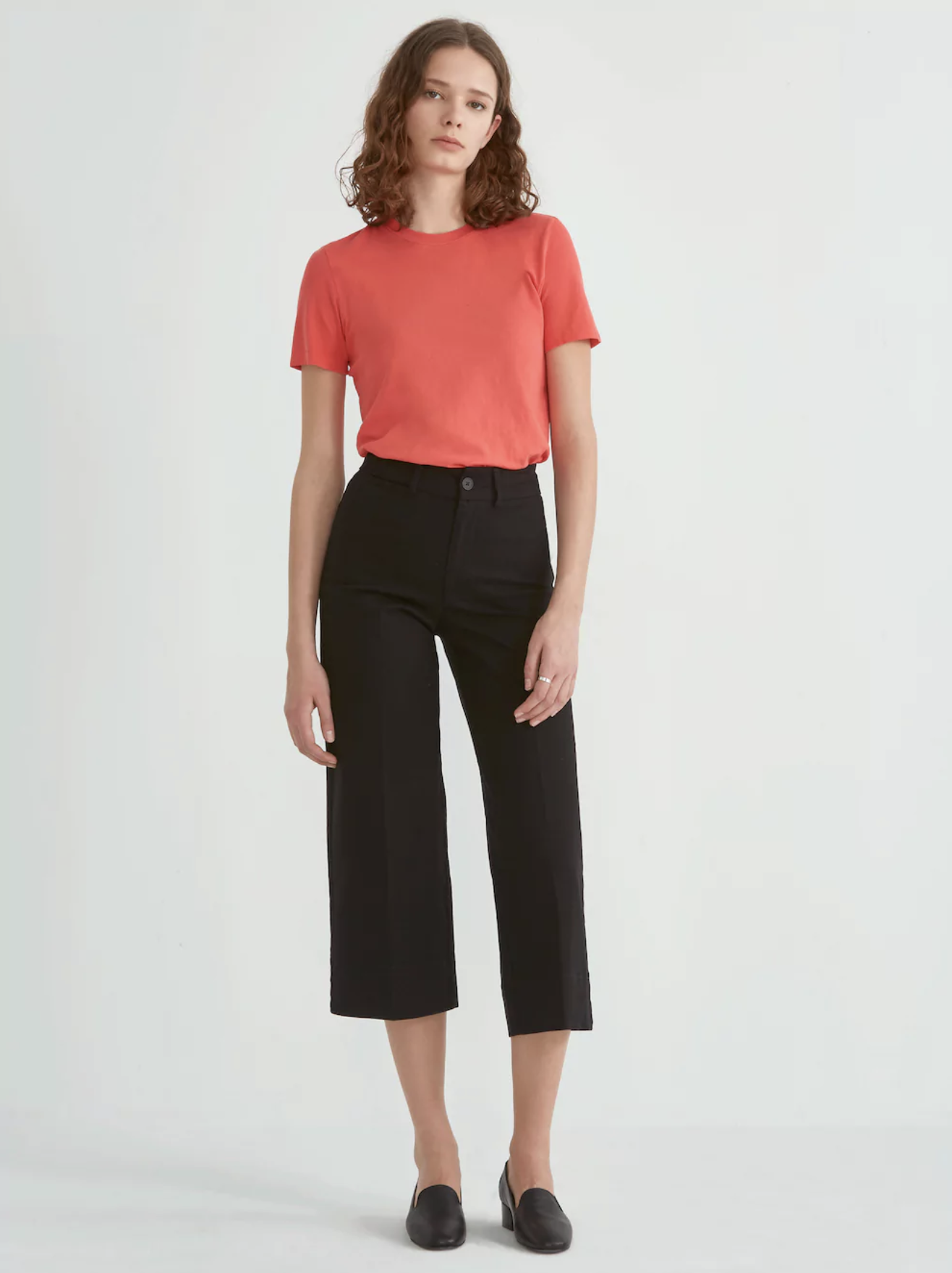 What do people want to wear and what are they wearing it for? That's what the founder try to keep in mind when designing their clothes. Their goal is to combine classic styles, modern cuts and innovative materials. Their Men section is clearly their strong suit.
Shipping from: Canada
To: Worldwide (pretty high shipping costs though for international delivery)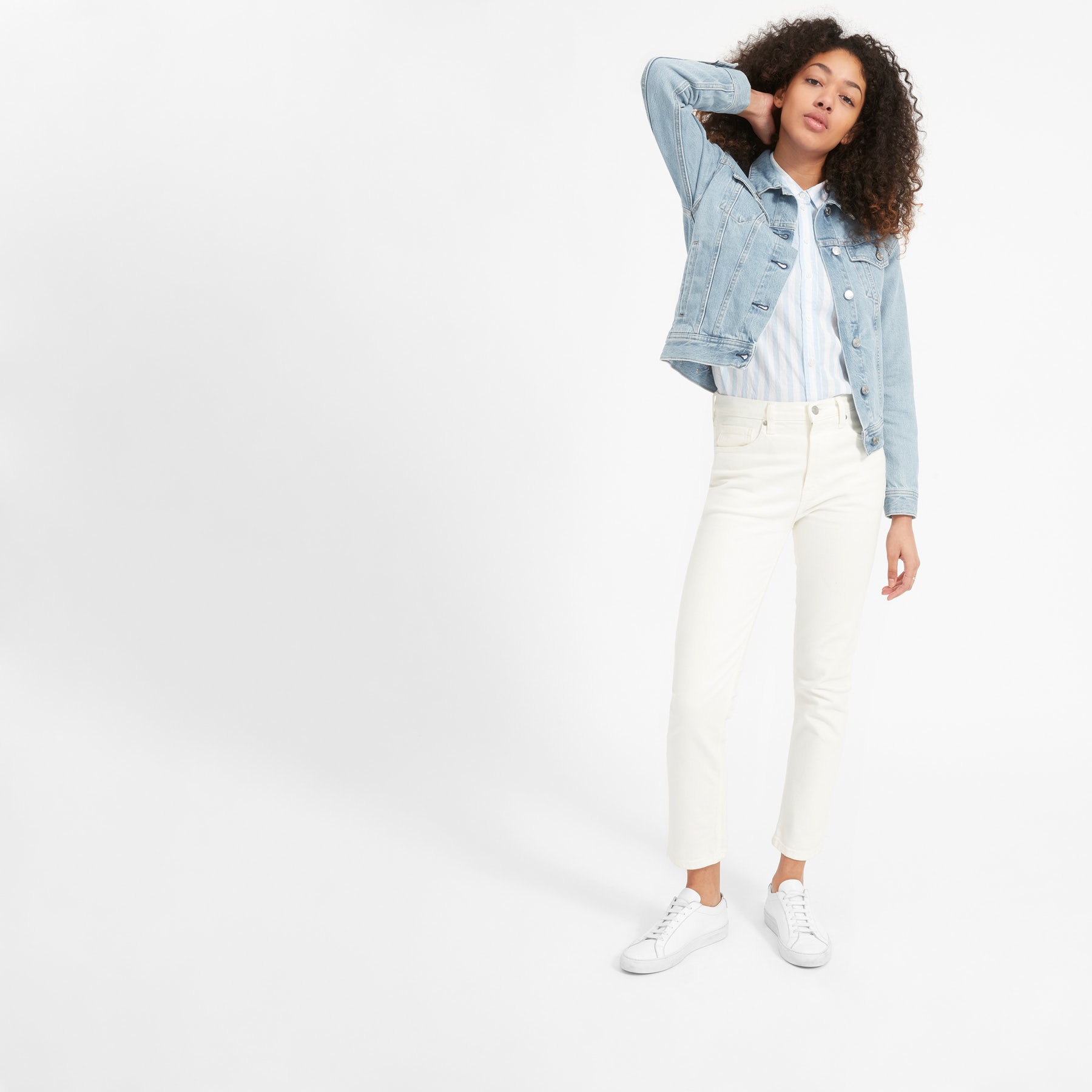 Clearly the Mecca in terms of wardrobe essentials, Everlane has it all: Exceptional quality. Ethical factories. Radical Transparency. Except that, for the moment they don't ship to Europe. (But I have signed up to be the first to know when they will)
Shipping from: the USA
To: Hong-Kong, Canada, USA, Australia
Picture credit: Every picture belong to the shop they are associated with. Cover pictures by Everlane.
You might also like:
Meet the Makers: 3 Minimalist Types Of Bags You Need For Everyday Life
How To Make The Benefits Of Spring Cleaning Last All Year Long