A lot of old household items such as copper candle holders, wooden dish brushes or enamel mugs are making a huge comeback these days. It might be because they remind us of a time where life was lived at a slower pace or just because their design is beautiful. Either way, they have the power to really add a nice touch to our interior. One of these household items is particularly appreciated in modern homes: Peg rails.
It's no big deal when you think about it. It's basically a bunch of hooks attached to a rack. Nothing really fancy. But it can do wonders around a house and really help you keep the clutter away. In terms of design, its simplicity and clean lines will complement any walls. Let's see some creative and beautiful ways to use it around the house.
Use of peg rail in an entryway
In a very narrow entryway, it can be a real lifesaver. Also using a peg rail with a shelf can help you decorate your entryway by just putting some nice art on it or some boxes and baskets (see picture below). Peg rails also come in many lengths so they can easily adjust to your specific situation. If you have a small wall you'd like to take advantage of for instance.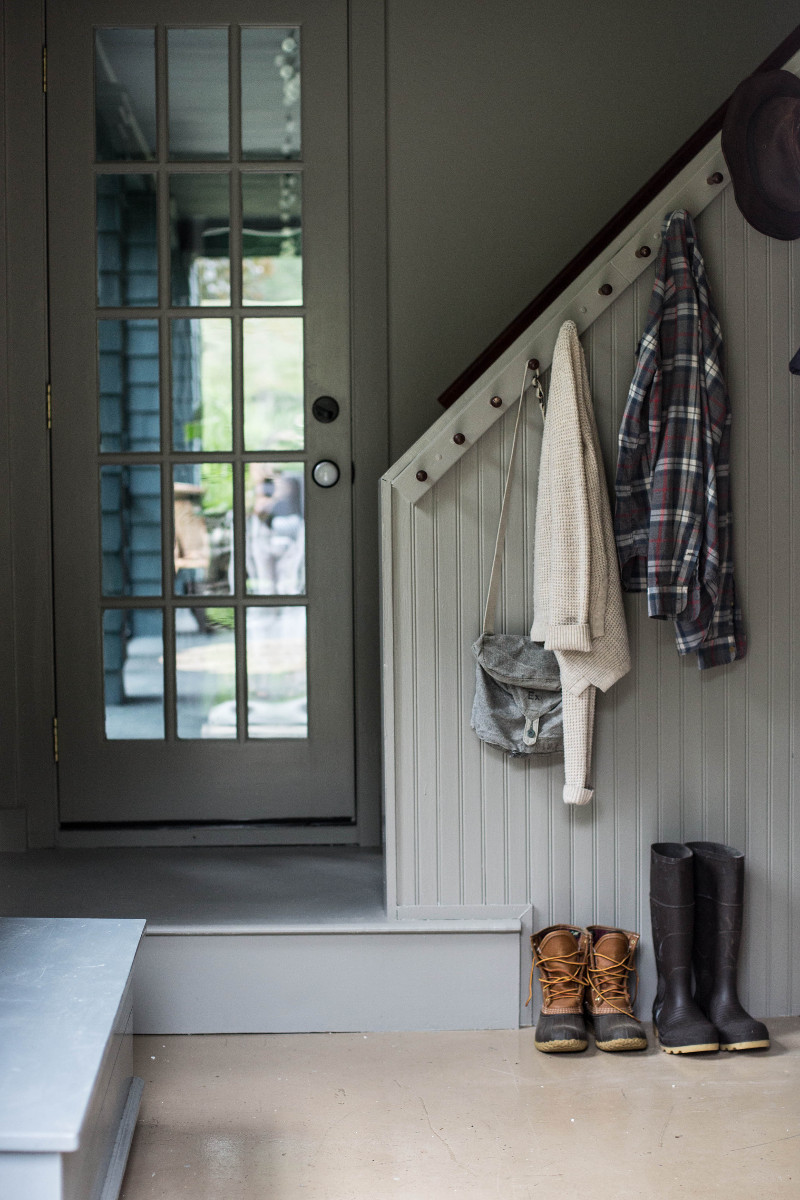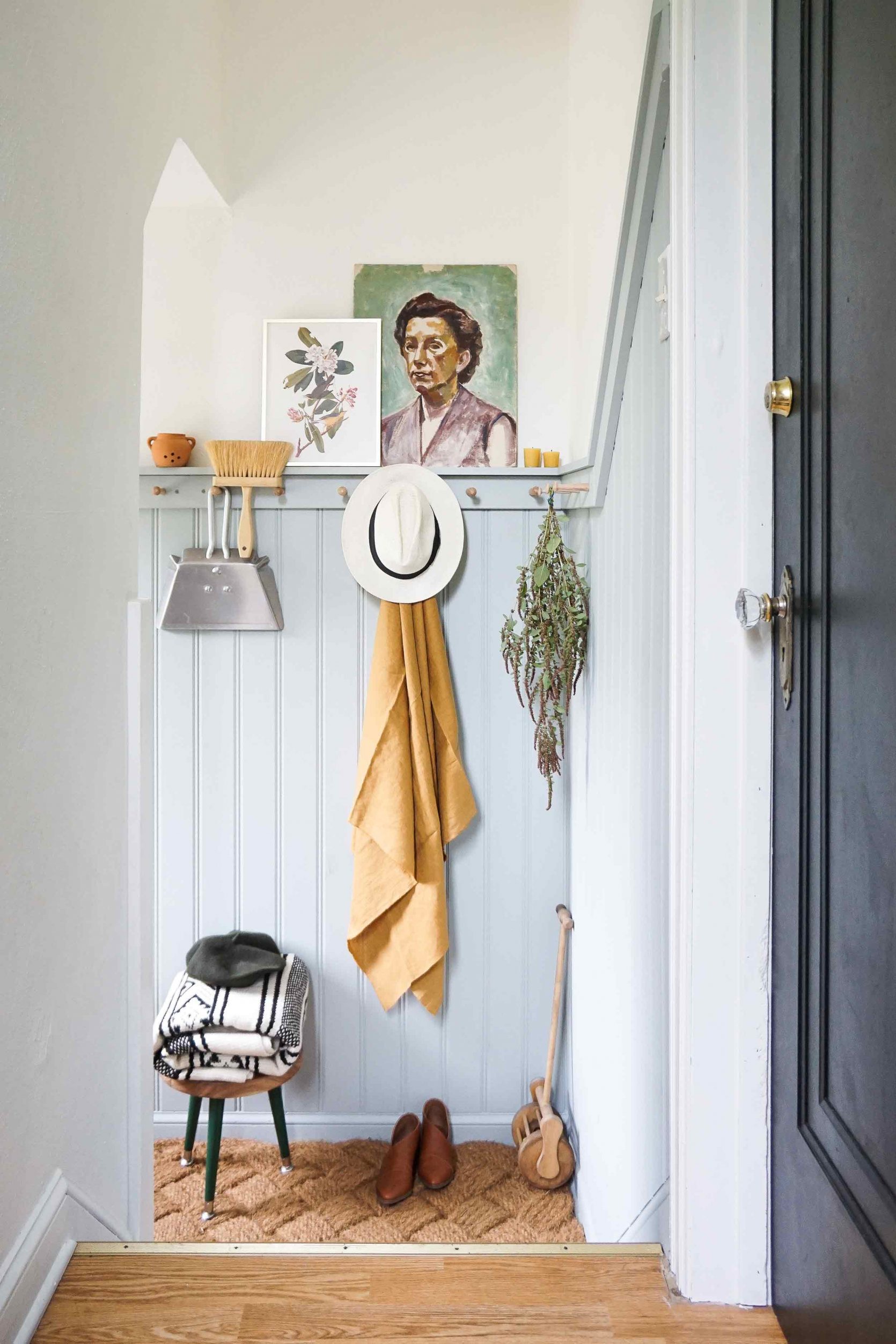 Use of peg rail in the Kitchen
A lot of objects in the kitchen are hangable. Hanging things is a really smart way to gain space and have your cooking items at your fingertips. Plus, it gives you an opportunity to show off your beautiful pans and cooking utensils. You also won't have to dust as much as with open-shelving. Clearly a win-win situation.
Use of peg rail in the bedroom

The bedroom is often the place where clothes are just laying around the floor. This situation often occurs because no one wants to put their clothes, bags, etc.. back in the cupboard when they might use them again soon. So to me, a peg rail is the perfect solution. It'll allow us to hang our temporary clothes so they won't just lay on the ground. It doesn't demand a lot of efforts on our parts and in terms of design, it can really upgrade a blank wall.
Use a peg rail in the Mudroom / Laundry room

If there is one room that could really use peg rails, it's the mudroom or laundry room. It'll always come in handy. These are typically the rooms where you need to have a lot of hanging space and places where to put things. I particularly like the idea of using it as an art stander (see picture below).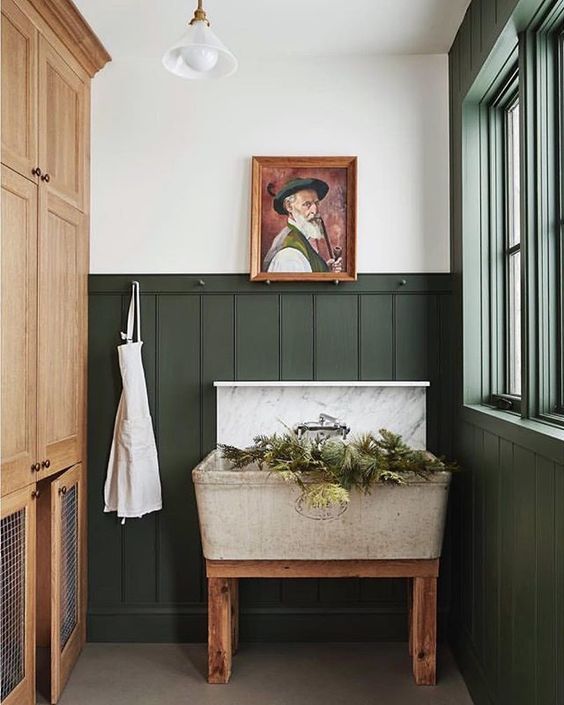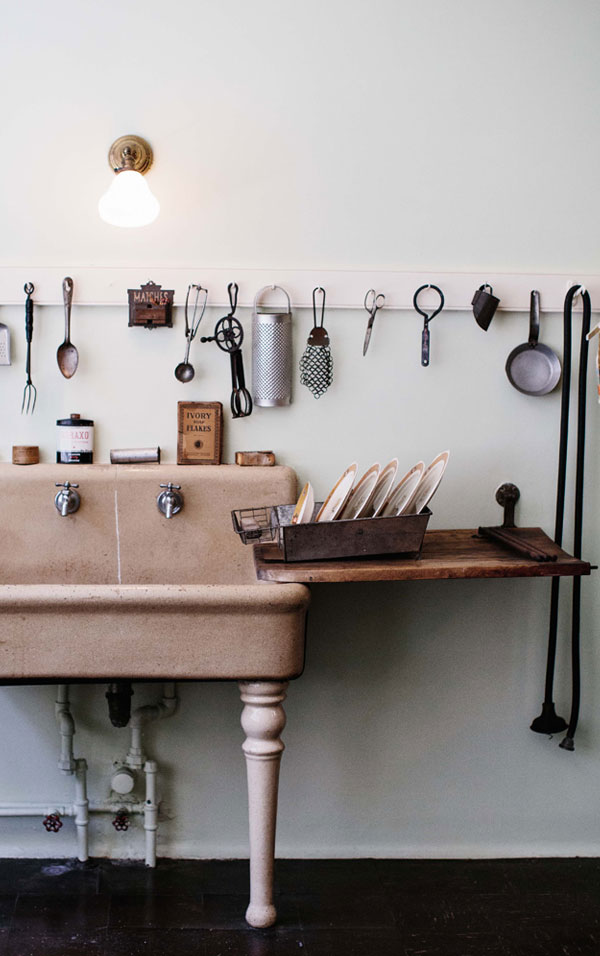 I hope you've found these uses of peg rails inspiring. For a selection of 8 modern peg rail to buy check out How to Style a Peg Rail in a Bedroom So It's Sleek and Functional (Plus 8 to Buy)
Cover picture : Coco Lapine Design