It's not always easy to keep a room perfectly tidy and free of clutter. Whether you like it or not, the disorder can quickly reappear even if it is only superficial. The Marie Kondo method gives keys to get rid of clutter but does not tell you how to control the small daily mess. Peg rails can clearly help you with this.
The peg rail is particularly appreciated for its functionality and minimal design which it owes to the Shaker community of England from the 18th century. This group lived very simply and honestly and it was reflected in their home and way of life in general. Everything served a purpose and had a clear function. That's why the peg rail was very popular, as it allowed easy access to any kind of functional objects.
It's also an object that can be integrated into almost any interior style and any room. Most often you'll find it in kitchens or utility rooms (mudroom, laundry room) but in reality, it can be useful in any room of the house.
>>Check out these simple and creative uses of peg rails around the house.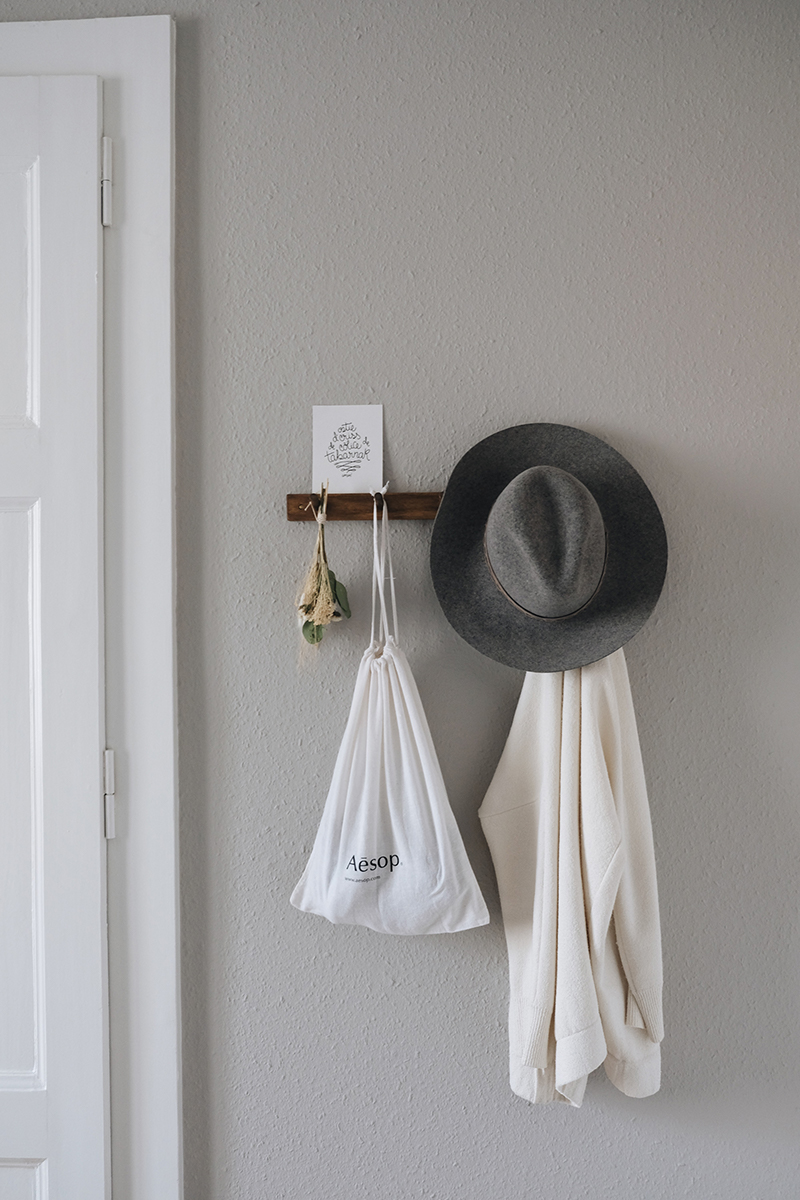 The use of peg rail in the bedroom
The daily mess in a bedroom is often related to clothes. Whether it's the clothes you wore the day before that are not yet dirty or the comfortable clothes you wear when you come home, they all need a space to hang and often they end up on the floor or a chair. We don't want that as well as we don't want to put these already used clothes back in a drawer. That's when the peg rail can be really useful and functional. Hanging clothes instead of laying clothes will always induce a feeling of tidiness.
So now let's see how to style a peg rail in a functional and aesthetic way:
Make a list of the things you use on a daily basis and that you want to have easy access to.
Estimate the size of the peg rail based on the amount of stuff you will need to hang.
Use a nice fabric bag to store your indoor clothes or any other garment that is not likely of getting wrinkled.
Hang a little bouquet of dried flowers or herbs to add interest.
Put on top of the peg rail a nice souvenir postcard or small poster that you like to counterbalance with suspended items and create a little height.
Buy nice hangers if you need to suspend a shirt or piece that doesn't support hooks.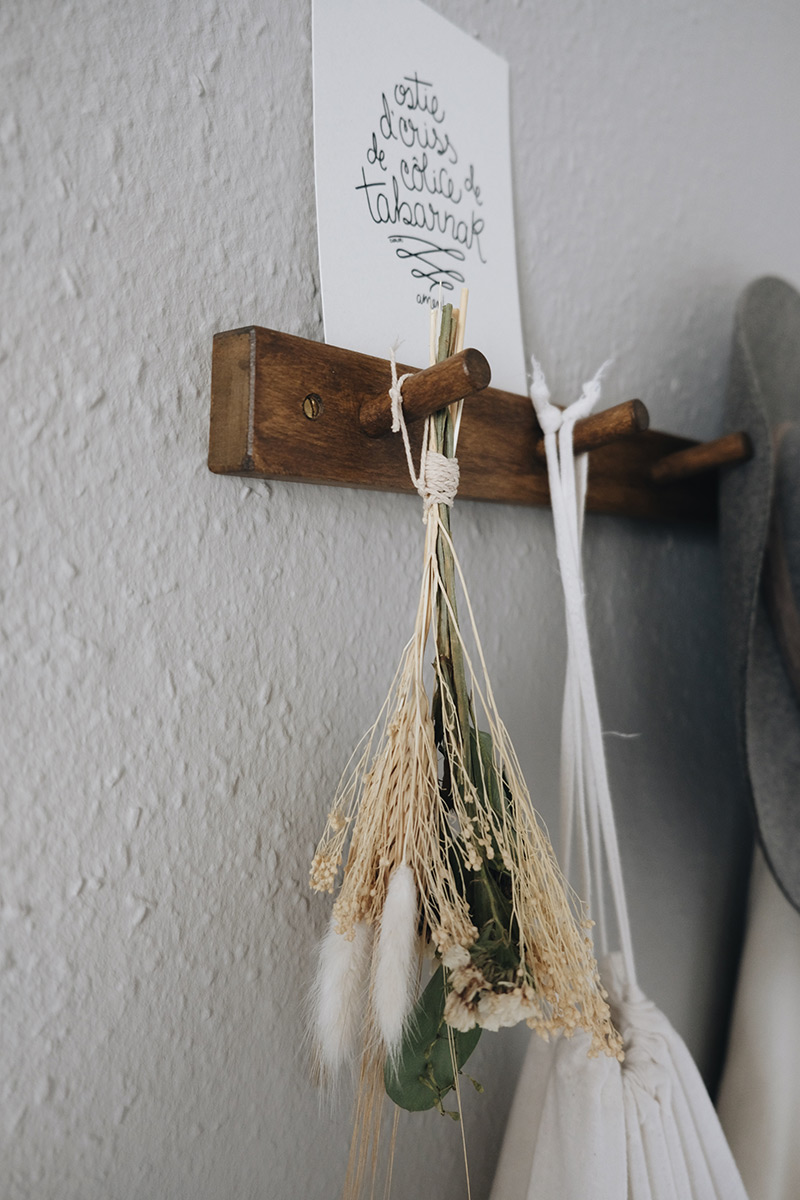 8 modern peg rails to buy