The Ultimate Guide to the best online shops for the home
As you might have seen on my Instagram stories, I've been working on a guide these past few weeks. A guide to all the best online shops for the home. I'm very excited and happy to say that this guide is now available for download. It took me a lot of hours to put this guide together as well as a lifelong of internet researchers.
Why do such a guide?
It could seem like a weird idea, to make a guide of the best online shops for the home. But if you think about it, it's just like a city guide only here the city is the world wide web.
You could also just use google to find such things, I mean, isn't it its first purpose? Of course but as strong and smart as Google algorithm is, it's still not a human and therefore lack certain essential qualities.
Since I've been bookmarking sites my entire life, I felt like I should share those resources. And by now I have a pretty cool collection of amazing brands and retail stores all classified by categories. So it seemed like the right time to share it.
What's inside?
For each category (art and prints, furniture, home decor, kitchen/tableware, home textiles, wallpaper and paint, rugs, lighting) you'll find 5 of my favorite shops. I illustrated it, wrote a description as well as indicated the price range and the shipping information. So you know where you are heading before clicking on the link.
Is this guide right for you?
If any of this sounds familiar, you totally need this guide:
Always finding a ton of things you like online but when you really need to buy something precise, being unable to retrieve any of it? This is probably the worst feeling and it happens all the time. You see plenty of an item you like and then when it comes to buying that item you just can't find anything you like anymore.
Buying some random items because you are tired of searching? Suddenly you find yourself in that big home decor store and buy that same piece that everybody else has because you just need it and don't have the patience to wait longer.
Frustrated because you are now stuck with that piece for years to come? What an awful feeling. Having to live with that ugly lamp just because you couldn't find the right one at the time.
Willing to fill your life with items that spark joy but can't find them? As Marie Kondo says, you should only bring stuff that sparks joy into your life. That's great but what if you can't find those stuff? Should you live in the dark and seat on the floor forever?
A lifestyle guide? Need your feedback on this.
So as I not only bookmarked websites for the home but also for Lifestyle stuff, I thought of doing the same guide but this time with a focus on Lifestyle. Fashion, jewelry, accessories, cosmetics, best gifting sites etc…
I'll do this only if I get a good response to this guide since it's a lot of work. So please, don't be shy tell me your opinion in the comment box below or on social media. And don't hesitate to share your joy about this so I know I can go on!
Hope you'll enjoy this as much as I did doing it. Just click the button below to get your copy.
A little sneak peak
Pin it so you won't lose it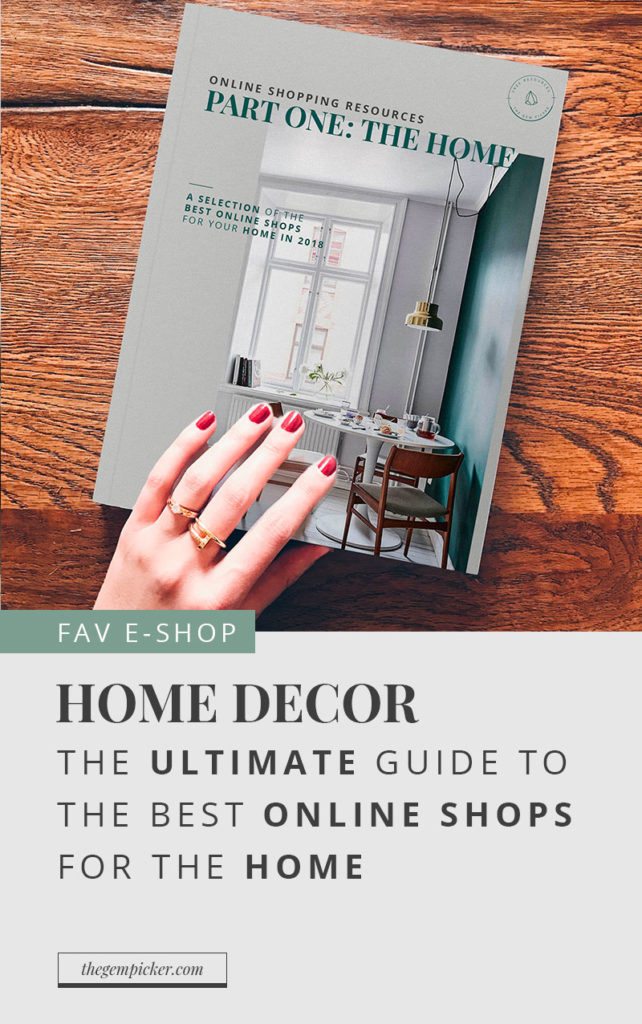 You might also like
4 E-Shops Where To Find The Best Handmade Decor Items