Cheap and Easy Last Minute Tips for Christmas Decor
We are almost there, one week until Christmas! The excitement is palpable, kids are more and more out of control and there is people buying things everywhere. So, as promised in my previous article A Moodboard to Inspire Your Holiday Decorations, here are some tips and tricks to upgrade your christmas decor. 
Each year it's the same frenzy. So from my point of view there is two possibilities. Either you are calm because your gift list is all checked, your Christmas decoration is on point and you have already planned what you are going to wear. Or it's the apocalypse and you haven't even started… Chances are, if you are reading this article, that you are closer to the apocalypse.
As much as I wish I could help you with the gift shopping, I can't do much more than putting together gift guides. (see : gift guide for women, gift guide for men, gift guide for children).
Nevertheless, there is another area, I might help you with.
Organization vs Creativity
I might not have the best organization skills. I often find myself waiting the last minute to do the things that need to be done. But with the years, I have developed another skill to coop with that lack of organization. Creativity.
You can do a lot with creativity. It's a skill that shouldn't be under estimate. So when it comes to christmas decoration, a little creativity is always welcome.
Christmas Decorations Tips
The little decoration tips I am going to deliver doesn't need any special skills or disposition. it's fast, easy and cheap. It's perfect for some last minute christmas decorations because it doesn't require a lot of time.
The Illuminated Branch – Making : 10 min. drying : 30 min.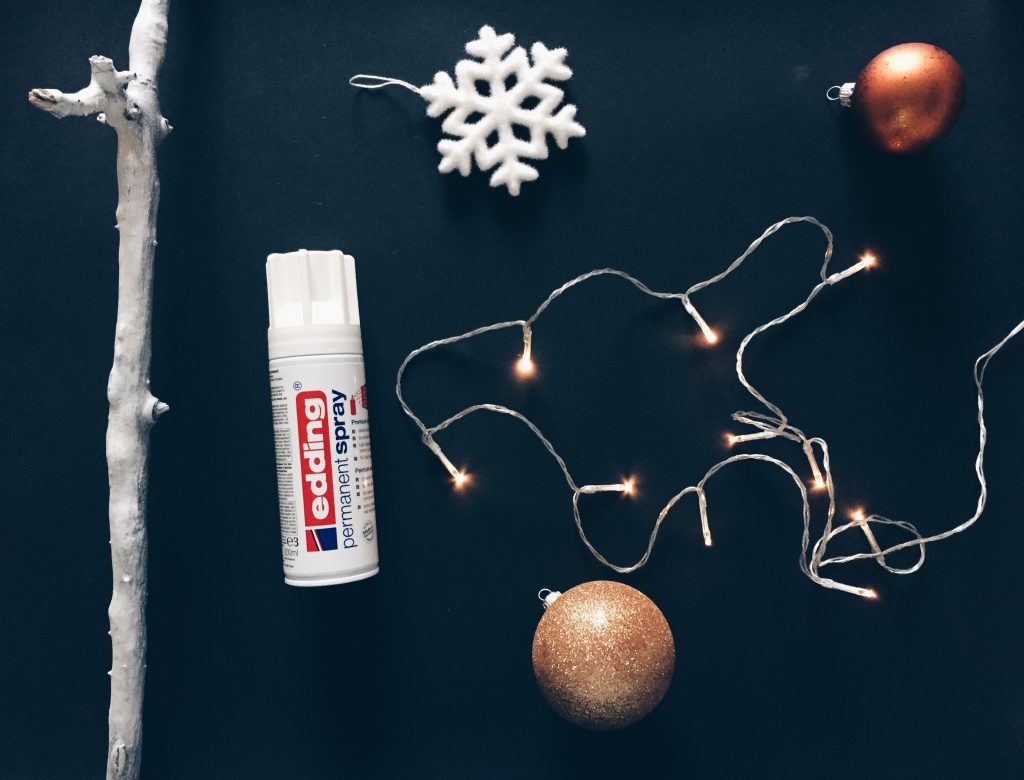 Perfect to brighten up your bookshelf and make it all party-party. It's basically a branch found in a park, white spray paint and fairy lights. Make sure to buy a spray paint that can go on wood. I used the Edding permanent spray in white. Just spray the branch, do it outside or in an adequate environment. Wait for it to dry, it takes approx. 30 min. Then just coil the fairy lights and find the appropriate shelf to put it on.
The Wrapped Plant – Making : 10 min.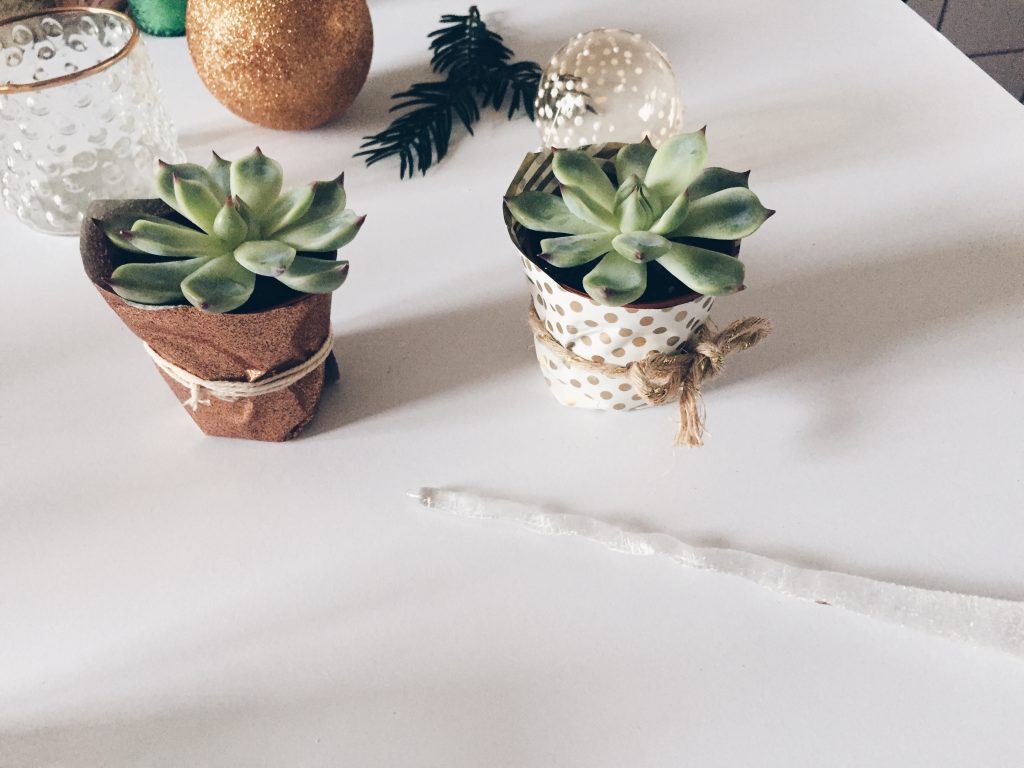 To update your little succulent plant and upgrade your christmas table, this one is a must. The only real task here is to choose your wrapping paper and twine. Then you just need to wrap it up around your plant and seal it with your twine. Put it on the table and wait for your guests enthusiasm.
The Nordic Christmas Tree – Making : 5 min.
It won't replace a Christmas tree but it will add a little holiday spirit to a room. This one is the easiest. Again you just need to find some thin but resistant branches in a park and hang 3 or 4 christmas baubles on it and you are done!
I hope this would have helped you out, and convinced that you don't need much to make an impression. Those are as easy as pie and don't require anything in particular. Anyone can do it.
Don't hesitate to share your tricks to upgrade your christmas decor in the comments box.
Happy Christmas