When you are a homebody, like me, the place you call home has crucial importance in your life. It's the place where you retreat when you are unwell. The place that welcomes you after a long workday. The place where you can truly be who you are and the place where you can formulate your wildest dreams without judgment. So it's only logical that such a place should be treated with extra care. Imagine coming back to a home you don't like every day… the impact it could have on your life. They say that we are the average of the five people we spend the most time with. I believe that our homes can have the same kind of influence on our mood and everyday life. That's why loving the space you live in is so important.
To this extent, I made a list of the most useful lessons I've learned so far, to curate a home you'll love.
1. Keep the space clear of clutter
Clutter is the number one cause of people not liking their homes. Cleaning up and decluttering will probably resolve 80% of the problem. But this is not a one-time thing and it demands a little bit of everyday effort on your part. So if you are willing to declutter properly, I made a guide to help you through it. If you have already decluttered your home but still find it a little chaotic this might be because you are not aware of these simple rules to keep the clutter away forever. Whatever you do, to curate a home you'll love, you'll first need to get rid of things you don't love.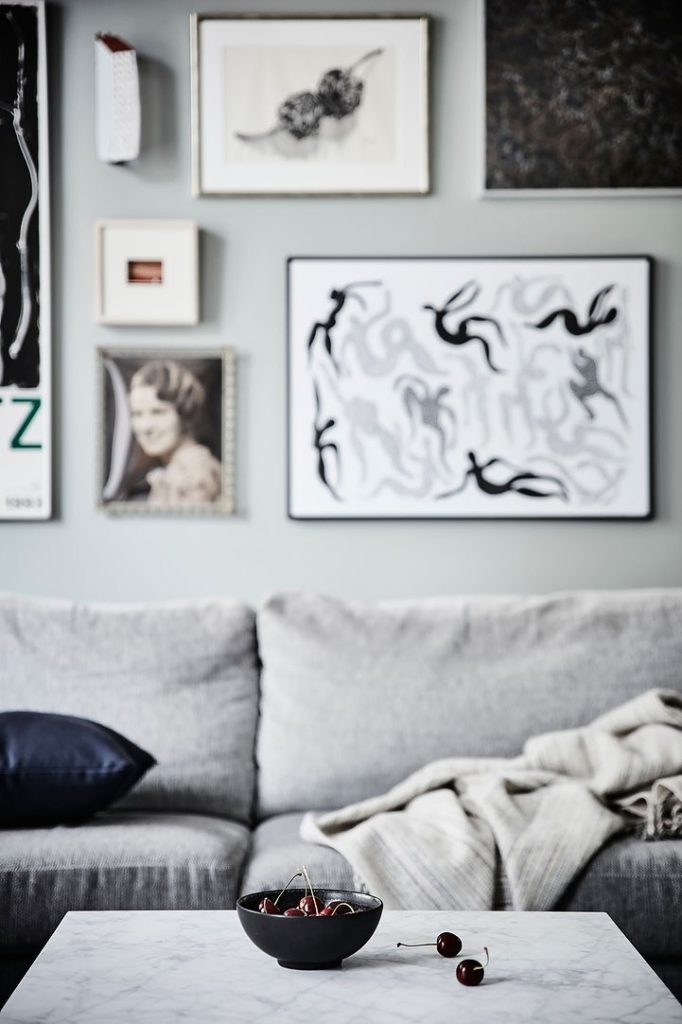 2. Make a moodboard of what you like
Another very useful tricks to curate a home you'll love and that feels cohesive is to make moodboard. It'll help you set the direction you want to take, define the vibe you want your home to feel like. The purpose here is not to scroll through Pinterest and copy-paste a look you like but more about to really get to know what resonates with you.
Pinterest is a good start for sure. But you need to push it further. For example, take pictures of something that caught your eye, maybe use fabrics or any material that spokes to your senses. Also, don't limitate yourself to only interior pictures, select any pictures that speak to you. Then you'll be able to detect a pattern between pictures that will show you the way. And, when in doubt you should always come back to this visual board. If it fits the visual board you can add it to your home if it doesn't, well it's at your own risk.
Check out the Pinterest moodboard I did for my home and how I want it to feel like.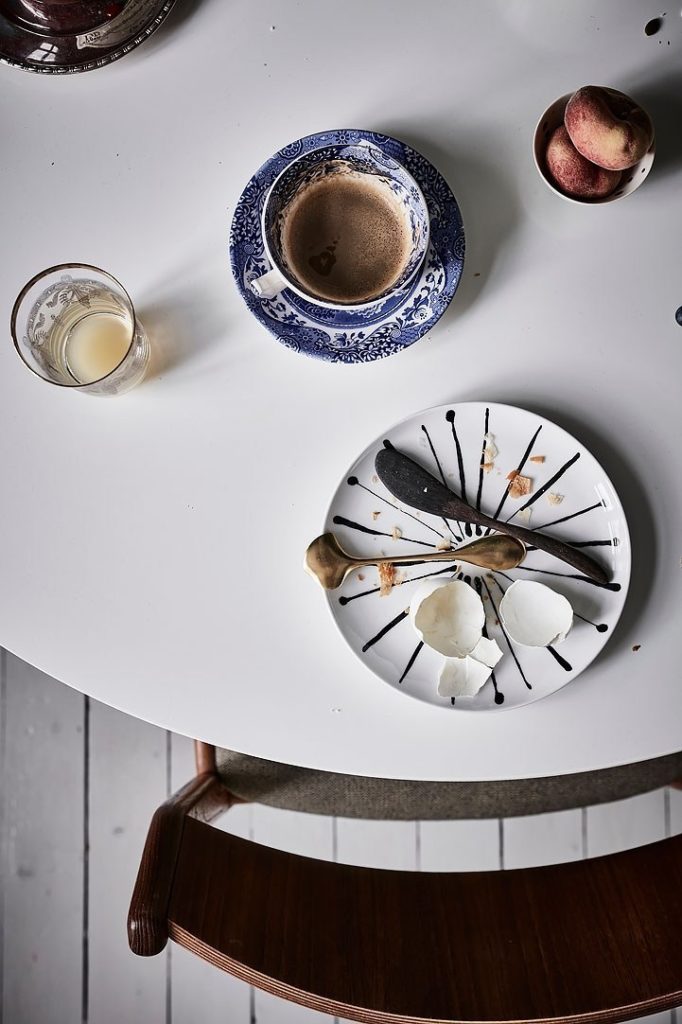 3. Pick 3 to 5 colors to create a cohesive look
The color palette has preponderant importance in the way you want your home to feel like. It's okay to like colors a lot but it's another thing to put them all over the place. If you want your entire home to feel coherent, they say that you need to stay within a range of 3 to 5 colors. Of course, when I say 3 to 5 colors I don't mean purple, pink, orange, green and blue. That would be a little bit too much to handle for your eyes… I found this article that can really help when it comes to picking the right color palette for your home. It's an old one but a good one!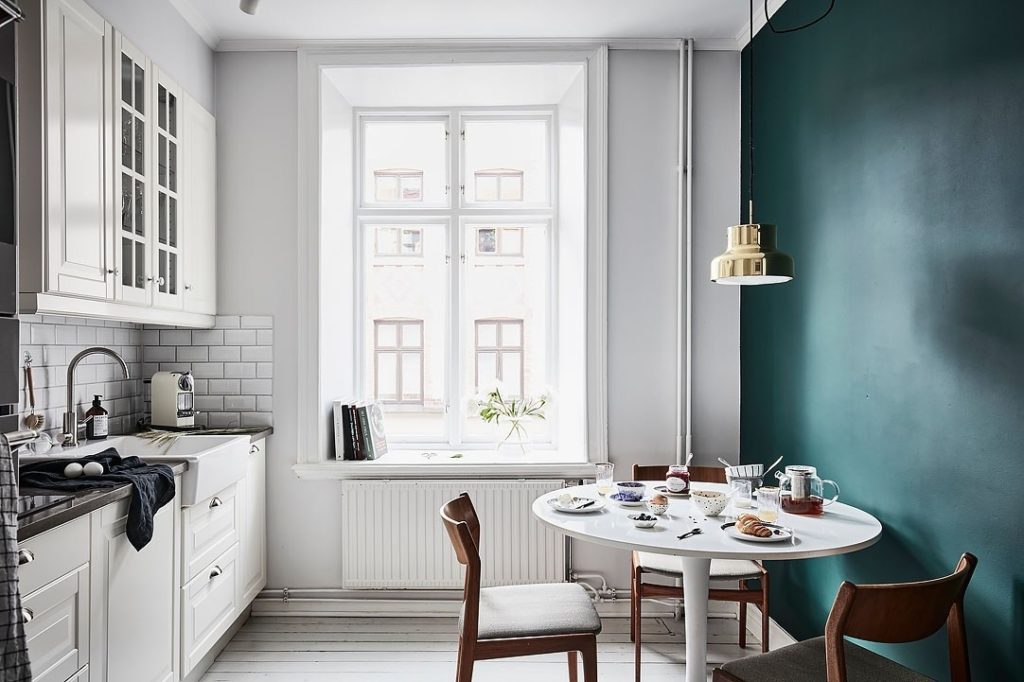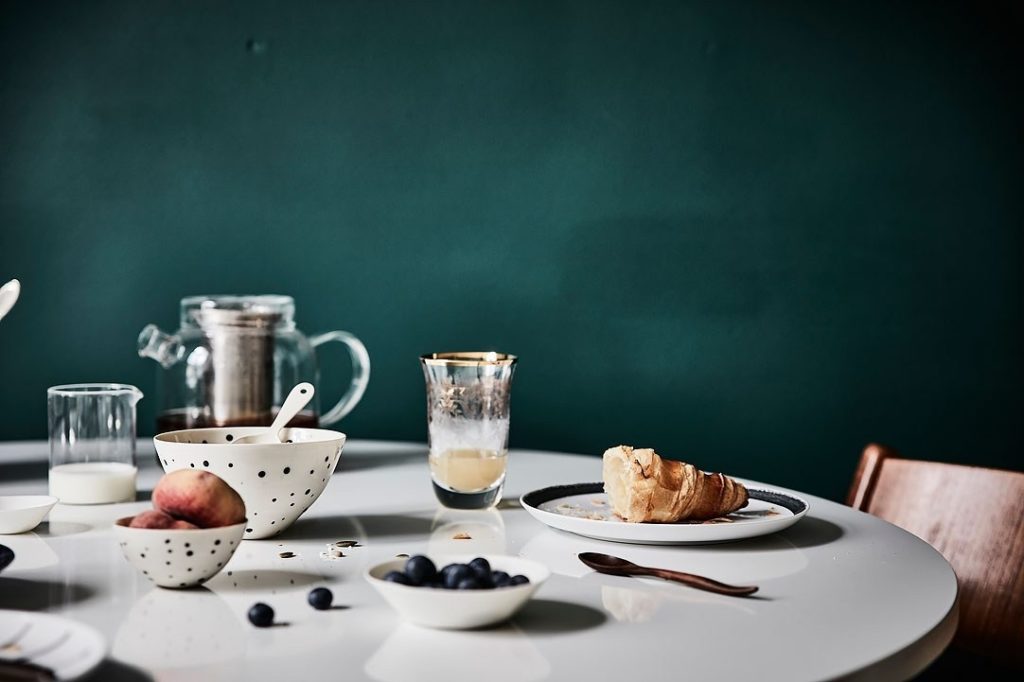 4. Know yourself, don't buy out of trend
All this theory is great but when you are out in the world trying to find the perfect rug, it can all go south very easily. We are all attracted by the shiny new things that we see in home decor shops. Everything is so well arranged and perfectly on-trend. It's easy to want it all. However, it is important that you keep your cool and stay true to what you established in the precedent steps. That's when your moodboard is going to come in handy. It'll allow you to verify if this or that will fit the mood you are trying to attain. Because something trendy won't necessarily fit with your personal style.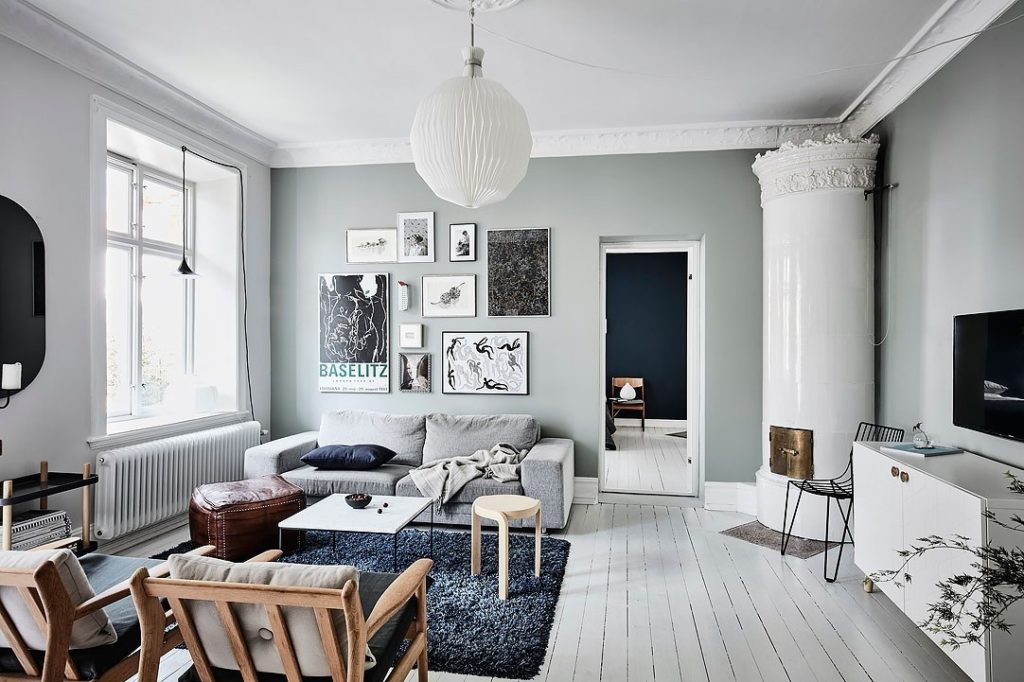 5. Try to find stuff at the flea market
There is a very exhilarating feeling about finding stuff at the flea market. First, there is always a good deal to make (who doesn't like one?). Second, it's a find you'll always remember because of the story that goes with it. It's also full of unique pieces that you won't see in everyone else's home. And stuff you buy in that kind of conditions have a bigger chance to stick around than things you casually put in your cart while waiting in the line. Flea market finds also have the power to instantly add a great deal of personality to a room. It might be because of all the history they carry. But they always are very powerful finds.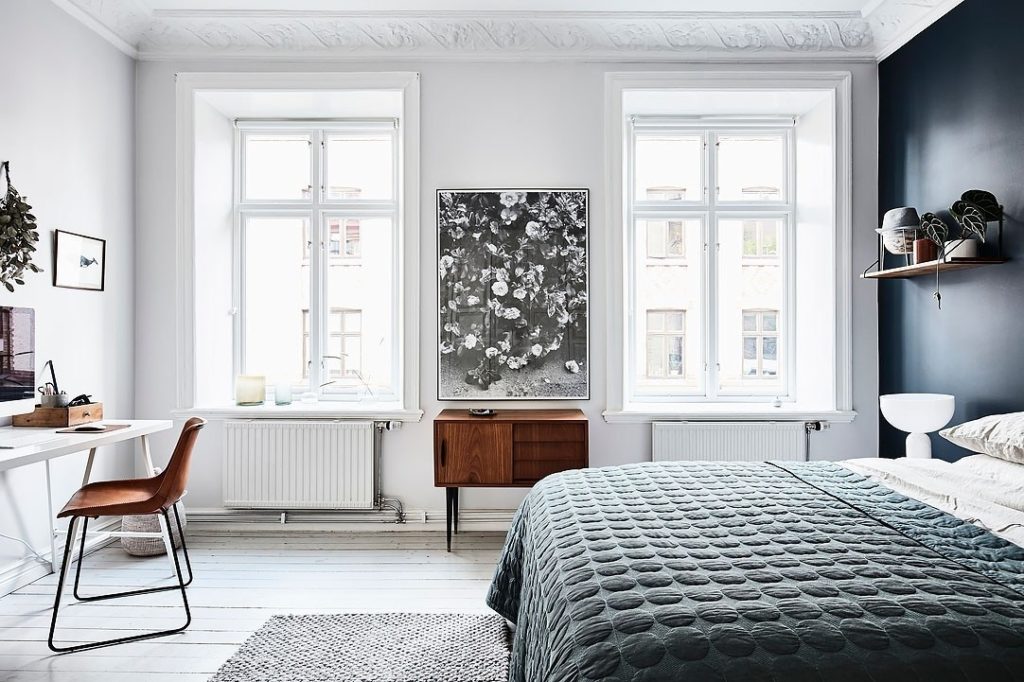 6. repurpose things you love
Sometimes a piece of furniture that you still love become obsolete because it's broken or just won't fit in your new home. For instance, we had that kitchen table with a marvelous marsh oak tabletop that we loved only it was too small for our new space. So instead of just getting rid of it. We had it cut in order to make a desk. So far this desk might be one of my favorite piece of furniture and I think that repurposing it is part of the why. Occasionally, you won't be able to repurpose items and that's okay. Don't beat yourself up. But keep in mind that curating a home you love also implies investing yourself in it. You won't have the same attachment to a home that's already been all furnished for you than in one where you poured your heart and soul into.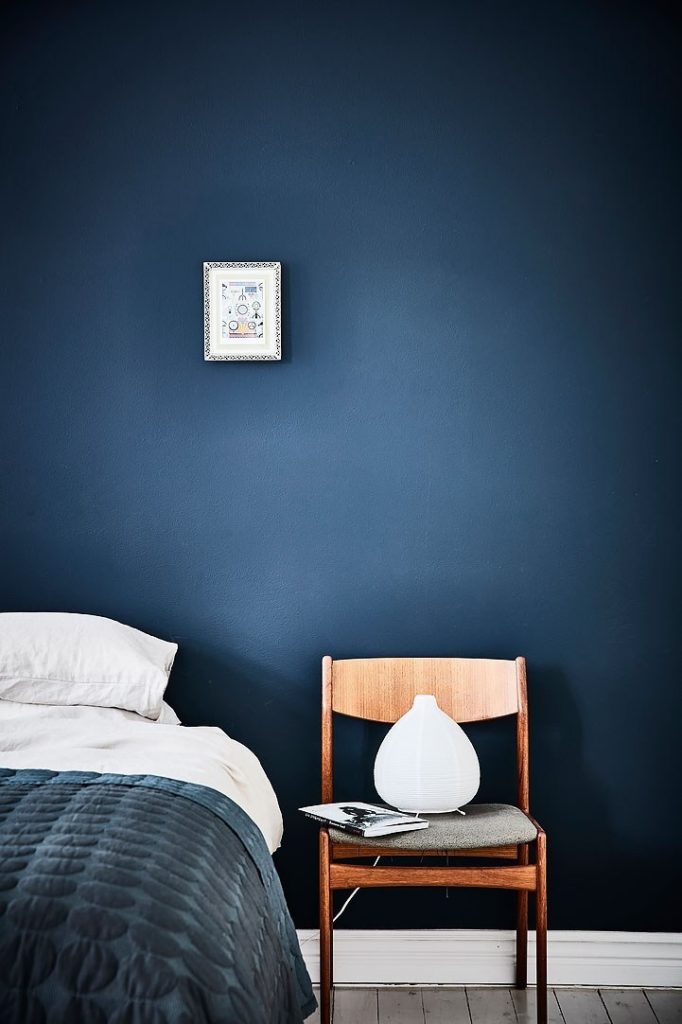 7. Move things around (it keeps things interesting)
Moving things around and change the scenery is a simple and cheap way to keep things interesting around the house. At some point, we all get tired of the decor we live in. But by simply moving things around you'll keep the boredom away. It's also a nice way to channel your creativity and keep you excited about your home.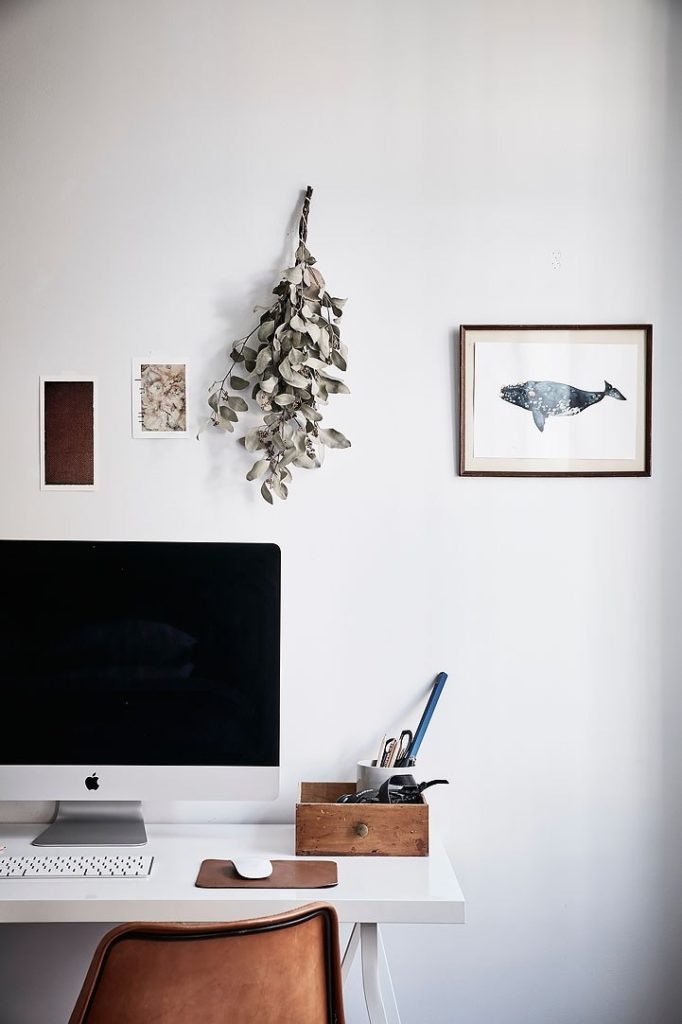 8. Take your time
Keep in mind that it's okay if your home is not as perfect as you wish immediately. I know that nowadays we all want things to be done directly but we have to admit that these things take time. It's possible that finding the right rug will take you several weeks and that's okay. Better to wait a little bit rather than buying something that you don't really like. The idea here is not to live in a perfect space but more to live in space that grows with you and that you are proud of. A space that has personality and that feels like you. That's the only way I know to curate a home you'll love.