Back in December, while I was scrolling on Instagram, I stumbled upon some very cool ceramics that caught my eye immediately. So as I usually do, I clicked on the account to see if I had found another gem just like these 4 amazing french brands found on Insta. And let me tell you that I wasn't disappointed. Handmade plates, bowls, mugs and more with some faded color spots and shapes. There was something about these ceramics that felt just right. I was not the only one to think so. The ceramic studio had already acquired a big following in a very short amount of time and counting among it some prestigious design accounts as well.
Its imperfect and unique aesthetic had such an authentic vibe that I felt like I had to write to the team behind this up and coming brand.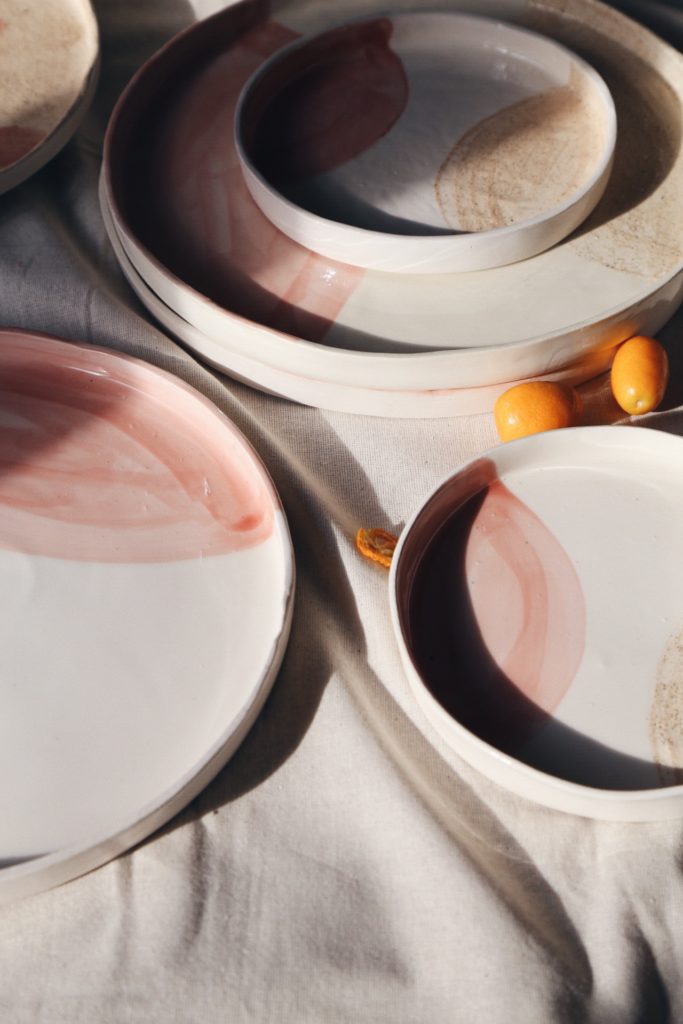 A one-woman-show
I got such a nice response by this adorable person named Zehra. So, I learned that the team behind the brand was in fact a one-woman show. Zehra is a very passionate soul aged 20, living in Istanbul. She discovered ceramic while in high school and fell in love with it immediately. After high school, she decided that she wanted to explore other things and studied botany. She managed to work at Monet's garden in Paris and that's when the Maitoinen concept started to grow in her mind.
A Combination of Scandinavian minimalism and a Parisian vibe
Maitoinen is inspired by Scandinavian minimalism to which Zehra wanted to add a Parisian vibe. She also knew that her primary color would have to be a sort of beige and that's actually why she named it Maitoinen. Because Maitoinen is a Finnish word that means milky. her logo is also attached to this milky signification since its shapes are inspired by cow's spots.

Zehra and I had a nice little chat during which I asked her about her path, her ceramics and how she imagined her future. Read on for a very inspiring moment.
Interview with Zehra from Maitoinen
1. What's exactly Maitoinen about? How was it born?
Maitoinen was actually born in Paris when I was working as a gardener at Monet's Garden. I wanted to create something to inspire people in their daily routines. Some products that would help people take a little time to enjoy quiet moments in their busy lives.

2. Do you have another activity apart from Maitoinen? Does it have an impact on your work at Maitoinen?
Yes, I do! I'm working in a paleo restaurant as a pastry chef 2 days a week. I love how working in the kitchen affects what I create when I'm in my ceramic studio. You see, a big part of my work as a cook is also to come up with innovative ideas on how to present the food I make. I have to make it look tasty, beautiful and "functional" and so I always have this in mind when I create my ceramics. I think being a chef has truly shaped the way I make ceramic.

3. How would you describe yourself?
I'm a very creative person, I love working with my hands. I can't stop thinking about new projects, my mind goes on an on an on… It basically never stops.

4. You have a very curious personality at such a young age, how do you satisfy this thirst for more?
I've always been like this. I like to try and experience everything as much as I can. Before creating Maitoinen, I have worked in a flower shop, an artisanal bakery, a nursery's garden and at a botanical garden. I also had another brand focused on plants for which I created little plant pots, flower vases and more. Maitoinen is in a way the result of all these interests combined.

5. Do you make all of your ceramics by hand? What's the process of creating one of your plates?
I always create the product by hand first. If I want to make a series of the same plate, I make a plaster mold of it. However I love to create unique things, so I make most of them by hand. Both ways counts many steps. Once I made the products, I have to let it dry for 2-3 days. Then I fire it at 700-800 Celsius degrees. It's called the "biscuit". A biscuit is when the pottery has been fired but not yet glazed. When my biscuit is done, I color it with underglazes and glazes. When the glazing is over, I have to fire it one more time at 1040-1100 Celsius degrees depending on which glaze I used. And then I'm done!

6. Do you think your botanical background has had an influence on your ceramics, if yes how?
I think It might have affected me for choosing the names of my glazes just like Monet use to do with water lilies.

7. What do you want to do with Maitoinen, what is your goal?
My biggest dream is to design all sort of homeware products with local artisans. Then open a big "home" space where we can sell everything that we create along with a small food area with a daily menu.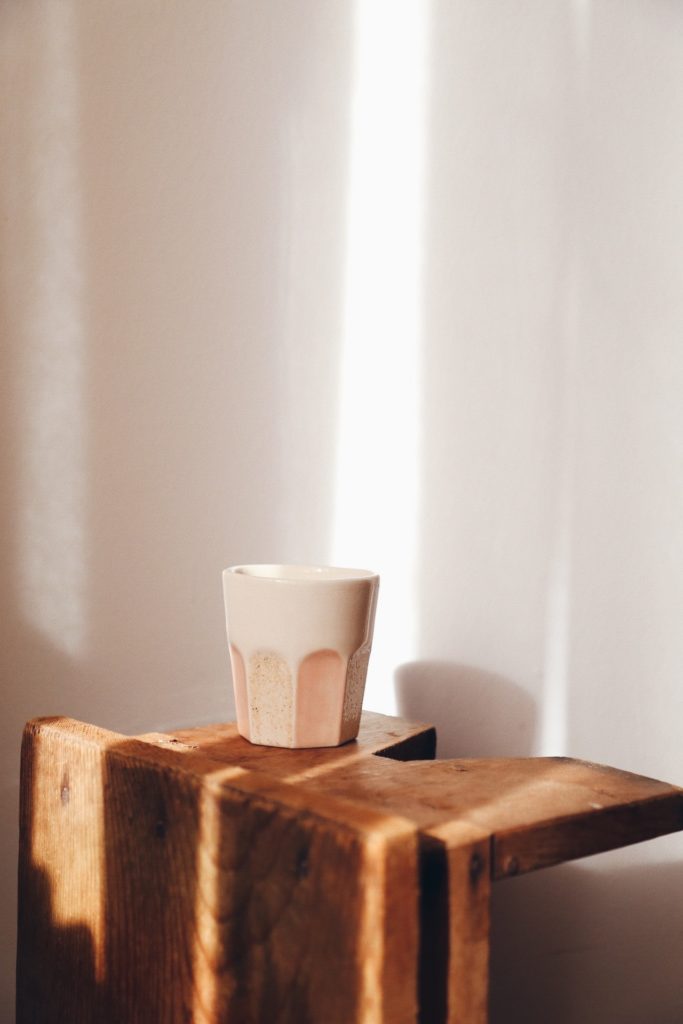 8. Your favorite coffee or tea place in your hometown?

My favorite place is Petra I actually don't drink any hot drinks but I love the atmosphere and desserts!

9. What's your favorite online home decor shop and why?

I really love Hay design, it's so simple and so beautiful.

10. What is (are) your favorite Instagram account(s) to follow?

Present and correct, Le dada shop, Can dagarslani

11. What's your most treasured "home decor" find?

Vintage frames.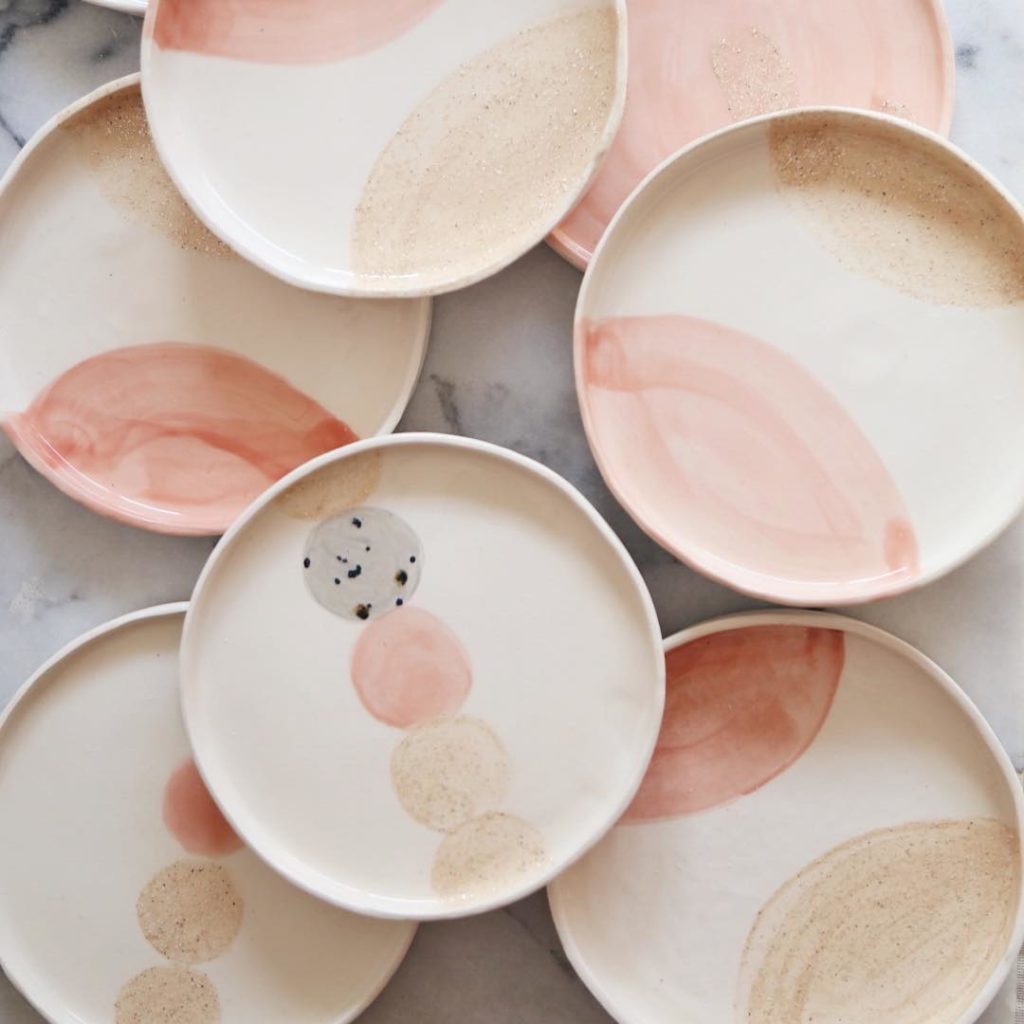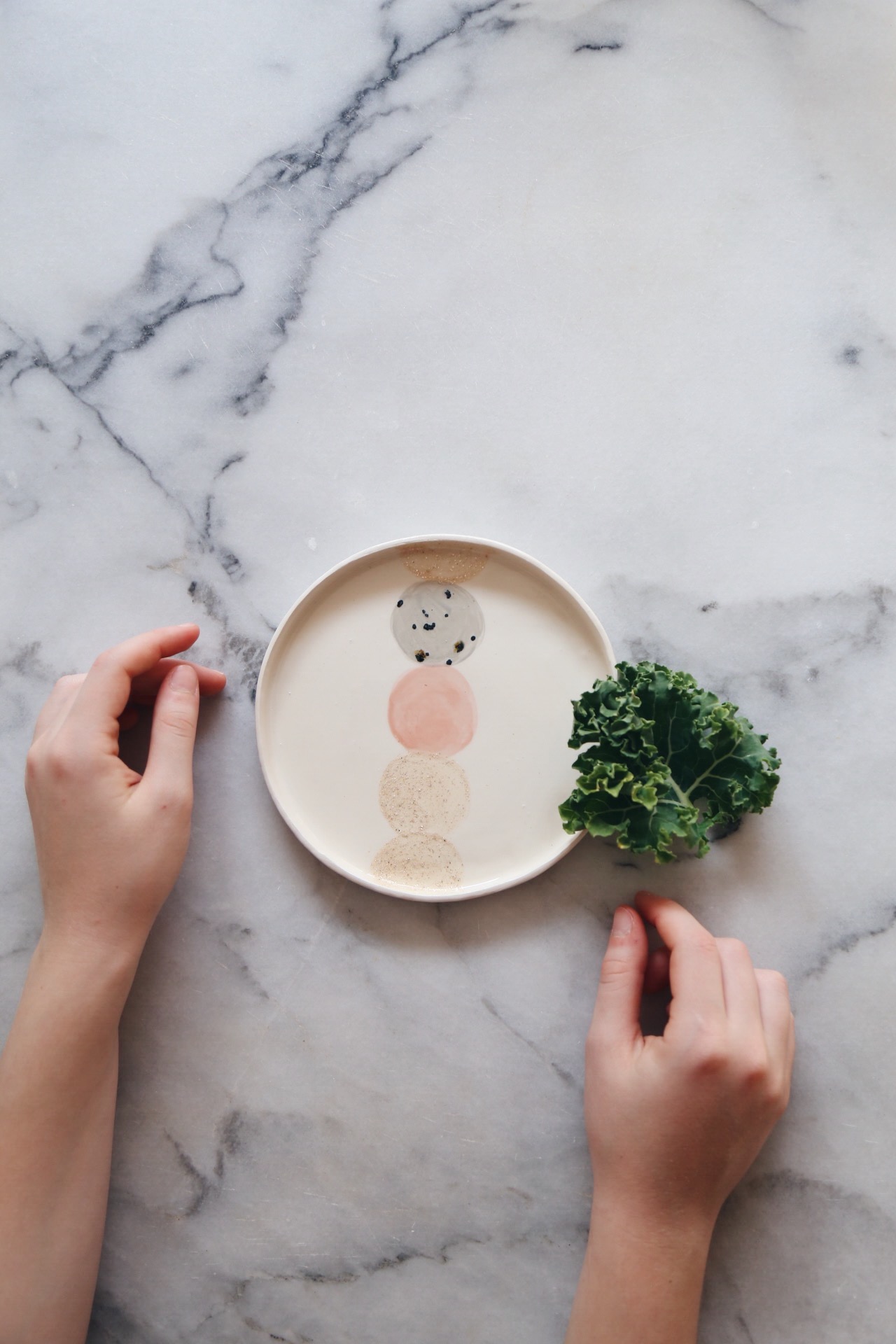 Picture credit: all pictures are owned by Maitoinen