Decluttering is the first step to a home where you can feel good and enjoy yourself. We've seen how to declutter and how you should approach your belongings according to the KonMari method, but what's next? What do you do with the stuff that brings you joy now that you got rid of the clutter? How can you make sure that you won't suffer a relapse? Hopefully Marie Kondo also has solutions for that

>>How to Declutter: a Complete Guide + a Handy Checklist
Going through the process of decluttering is intense, it takes time and energy so you don't want to go it all to waste. To avoid starting from scratch, it's important to have a system and find efficient ways of tidying up the things that bring you joy.

Make things visible
Seeing all your items from the same category at a glance is the promise that you won't forget their existence. Therefore there is less chance for you to let things accumulate as before the decluttering step.
Imagine opening your cupboard and having all your t-shirts visible at once, not having to actually move them to see what's at the bottom of the pile. It would help you analyze better what you could wear and spare you some precious time not having to look for a specific piece.
Even though this seems obvious, it's not always easy to make things visible. Sometimes you might have trouble finding the right setting. That's where the KonMari method come in handy. Here are the 4 steps to tidy up your things efficiently:
1. Tidy things up vertically rather than laying them flat
We are used to tidying things up in piles rather than make them stand upright. The consequence is that we never see what's underneath and it's always a pain in the neck to take the last item of the pile. On the other hand, if we tidy our things up vertically, we won't have any trouble seeing everything and it'll ease the access to any of our stuff. Learn how to fold things with the KonMari method
2. Drawers are your best ally
In order to see things the best, it is important to have adequate storage furniture. Drawers are usually a very good option. They enable you to have a clear view of your stuff and they are ideal for storing things vertically. *Although drawers are the easiest option, there are also good ways to tidy up things in cupboards (see point n°4)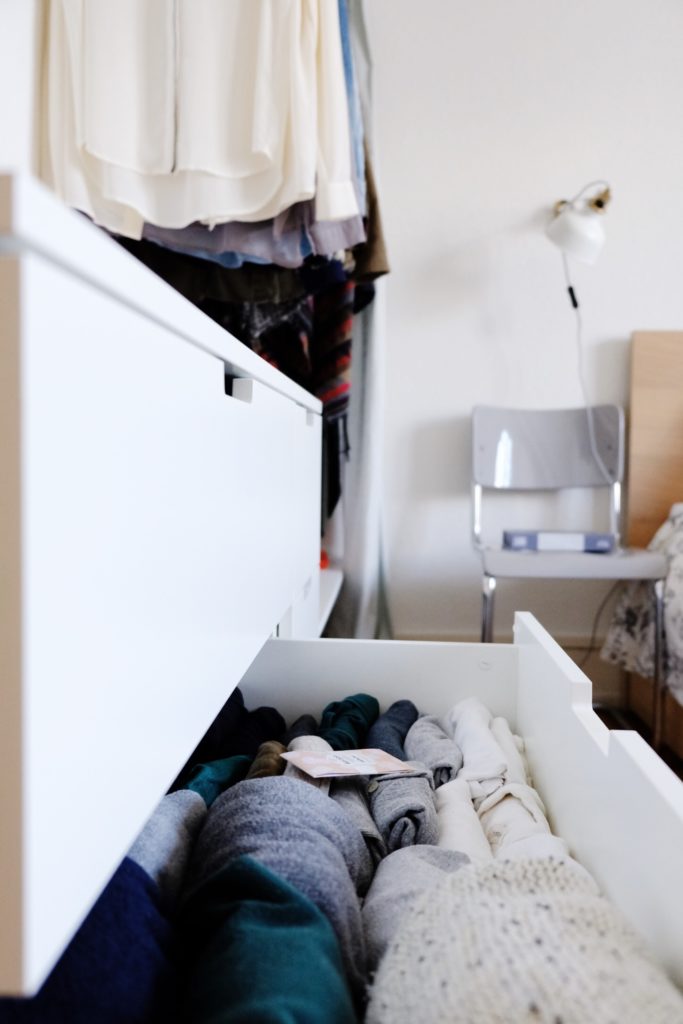 3. Store things in transparent boxes
A great part of our belongings is not used every day. Ski stuff or Christmas decorations for exemple are only meant to be used once a year. These items should be stored in transparent boxes, so you know what's inside and you don't have trouble finding it. Also, transparent boxes will force you to not pile things up but rather arrange it well.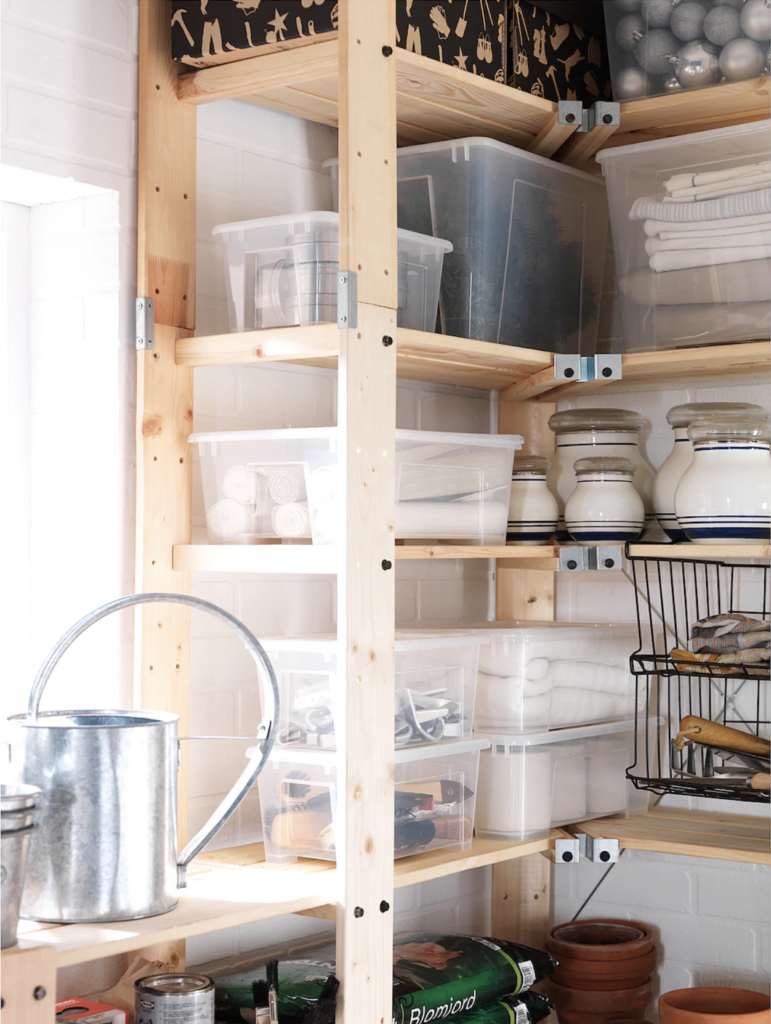 4. Use "shoe boxes" to tidy up
Try to tidy your things in shoe boxes or some sort of it to delineate the perimeter for each type of things in your drawer or cupboard.
You can use actual shoe boxes and their lids to tidy things up vertically. Otherwise, you'll find also organizing trays and baskets at Ikea or any other store. It's a good way to make things look neat and clear. It will also help you make sure everything stays put.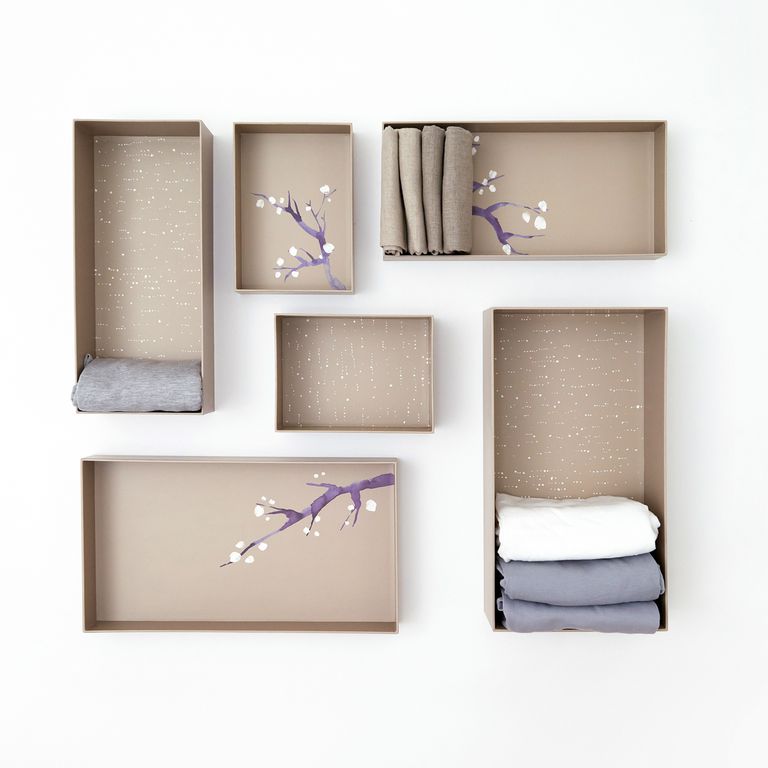 One place for each thing
Now that you have found a place for each of your things and that everything is in order, you should have a very low maintenance home. So, the idea is to not bring back the clutter. In order to avoid that, you'll need to be mindful with each new thing you bring into your home. Otherwise, it can all goes south very rapidly. Remember, One place for each thing and each thing at its place. This is the first rule to keep your home tidy forever. Find out about the 4 other simple rules to keep your home tidy forever.

>> 5 simple Rules to keep your home tidy forever

Picture credit: transparent boxes-IKEA, basket-like – Marie kondo's collection