Your Wardrobe is in Urgent Need of This Patched Denim Jacket
Spring is a time for renewal. I often feel like I want to ditch every pieces of clothes I own and start from scratch. It's usually at that moment that I end up doing a lot of online"window-shopping" seeking for fresh ideas. So today, I'm bringing a very rejuvenating style I call "patched denim jacket".
Patched on the catwalk 
As seen on the catwalk at the Kenzo and Tommy Hilfiger's show, patched denim, jeans with messages and funny doodles are very big this season. They took pop culture symbols and pasted it onto our beloved denim to make them all fun and games.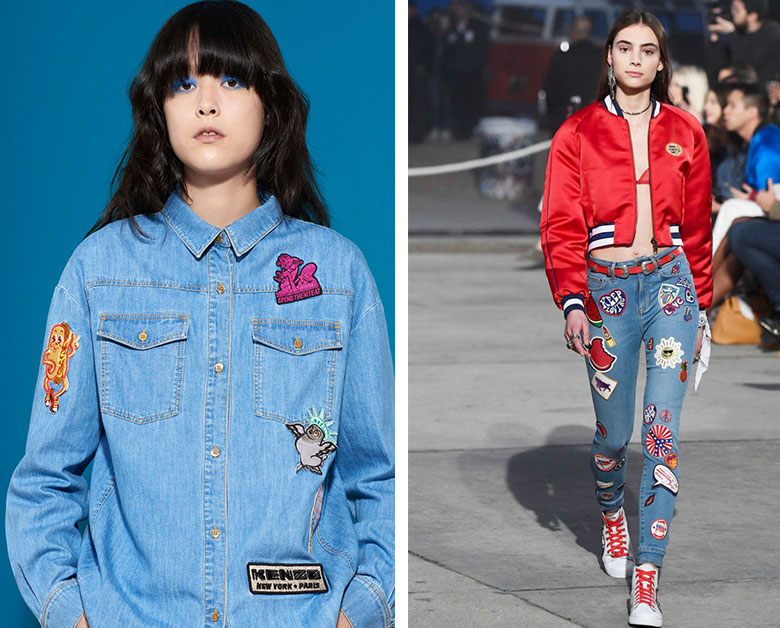 Too cool for school 
As much as I like fashion and new trends, I get a little sick and tired of buying stuffs that gets out of trends so rapidly. I dream of a trend-free closet with only stylish, out of time pieces that suit me to perfection. (more on this subject here). That's the main reason why I decided to look a little further on this patched denim jacket trend. I wanted to find truly well made and unique pieces that I could wear over and over without ever getting tired of it. I found two brands that specialized in the patched denim jacket. Their creations almost look like art pieces.

The name sounds French but it's British, they make the coolest denim jackets. All their pieces are handmade. They also offer a bespoke service to create denim jackets custom-made just for you. Everything is possible in term of cut, washes and sizes. Their Instagram page is a good proof of what they can make.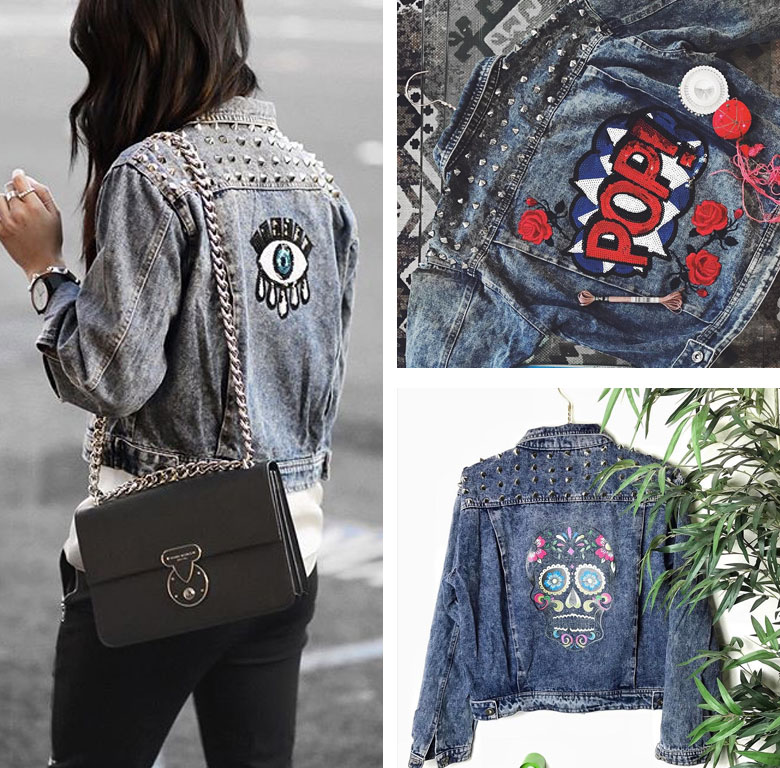 A vintage shop that grew into a customized denim studio. They source vintage denim pieces and then decide of a design with the customer. Every pieces are absolutely magical. My personal favorite is the one representing a big wave with sequins. Moreover, you also have the option to order a jacket with your name on it  right here  "denim jackets customized names".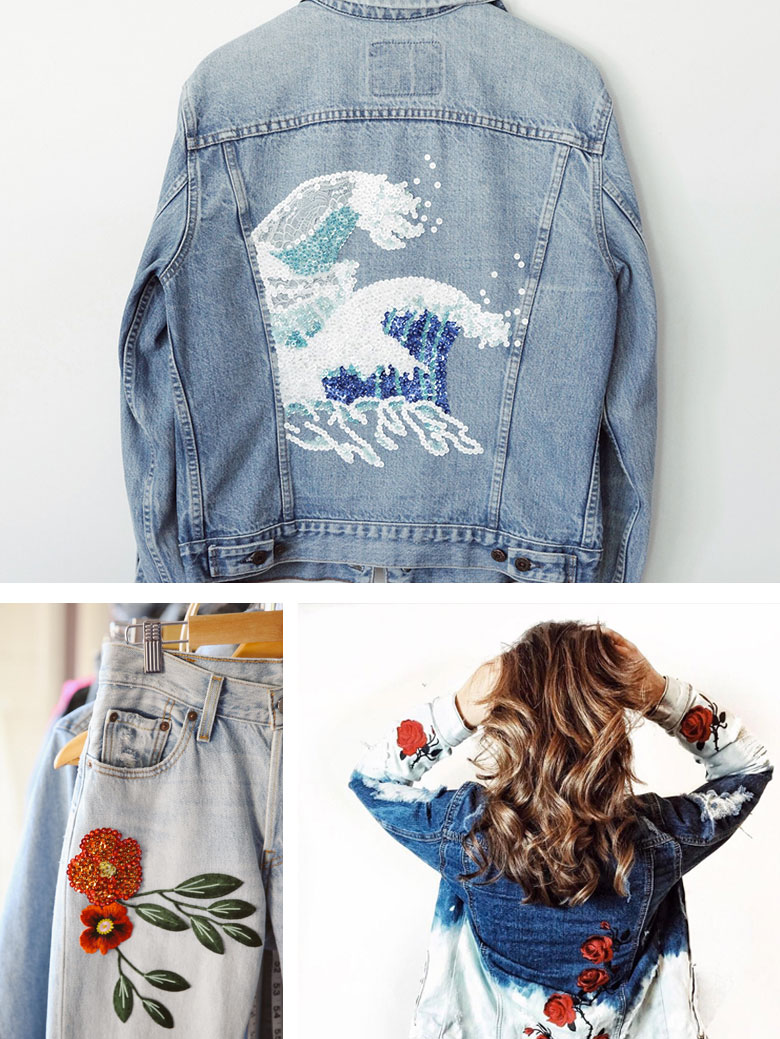 Useful Links
Pictures credit for Cover + Hatrik Vintage: A pair and a spare