The Pulitzer Hotel – Amsterdam
Why go at Pulitzer Hotel in Amsterdam:
The Pulitzer hotel is one of the top notch hotel in Amsterdam, thus not everyone can afford to spend the night. However, everyone can afford to have breakfast, lunch diner, a cup of tea or whatever there. Let me tell you that it's the perfect spot to have a pause when fatigue starts to set in.
Wonderfully located
First, it's in the heart of the 9 straatjes and so there is a major chance that you'll stroll by at one point. Second, the hotel is pretty much as large as a whole block, so when you get in, you just have no clue on how amazing it is. Finally, you have choices.
Lots of choice
The Pulitzer has 3 venues where you can eat or have a drink. The first is called Jansz and it's an all-day dining restaurant. Since this is the venue for the hotels customers to have breakfast, if you wish to have breakfast there, you'll have to call in the morning to see if there is any spot left. Also keep in mind that the breakfast ends at 11:00. Otherwise you can simply make a reservation form the website. The hotel also have a bar soberly called the Pulitzer bar  and another restaurant aptly named "Pause" because it really is the perfect spot for a pause. They serve light dishes, coffee's, glass of wine… Exactly what you need when doing a pause. You can either choose to take your break inside and install yourself on their beautiful Gubi chairs or outside in their "leafy oasis of tranquility" as they say. A fun thing to do is to take a tour of the hotel. The bay-windowed corridor are really something and you might find plenty of instagramable material on this adventure. Be ready to snap!
Price Range: $$$
Web site: putlitzeramsterdam.com
Address: Prinsengracht 315 – 331, 1016 GZ Amsterdam
Phone: +31 20 5235235
You could also be interested by the complete Amsterdam guide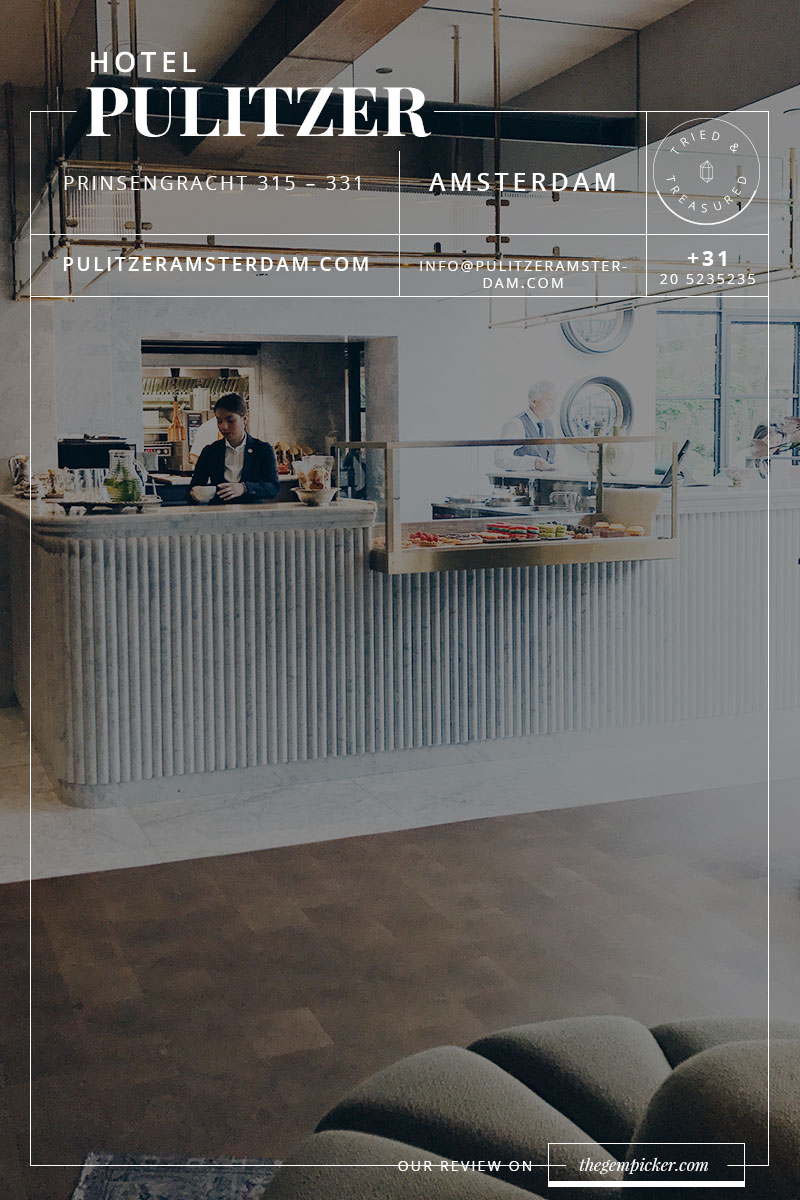 You could also like
The Foodhallen – Amsterdam – Spoiled for Choice
Zoku Hotel – Amsterdam
48 hours in Amsterdam-  The Complete Guide