For me, a side table is like an accessory in an outfit: a strong piece that finishes the look. That's why when I look for a side table, I often look for pieces with characters that show some personality. I feel like this is a piece that easily lends itself to a little fantasy, because it's on the smaller furniture side, and it's easily switchable if you ever get tired of it. With a few exceptions, all of the side tables featured in this article are affordable in terms of price and also easy to purchase.
I divided them into 5 categories based on their finish :
I decided to do this because when I'm looking for a side table usually, I know the finish I want but don't necessarily have a fixed idea for the type of shape I want. I didn't do it by color because for many of these side tables, other colors are available. So don't hesitate to visit the page of one side table even if it's not the color you were looking for.
Where to use a statement side table?
It could be to dress up a weird nook, as a nightstand, or to create a space at the end of your sofa to put your cup. There are really no rules. The primary idea is to enjoy yourself, and have fun with your piece. The side table is precisely an element that is easily interchangeable, so there is no reason to restrain to only a particular room or spot. Have fun and try it all around your house. You might be surprised by how it will turn out.
Stone side tables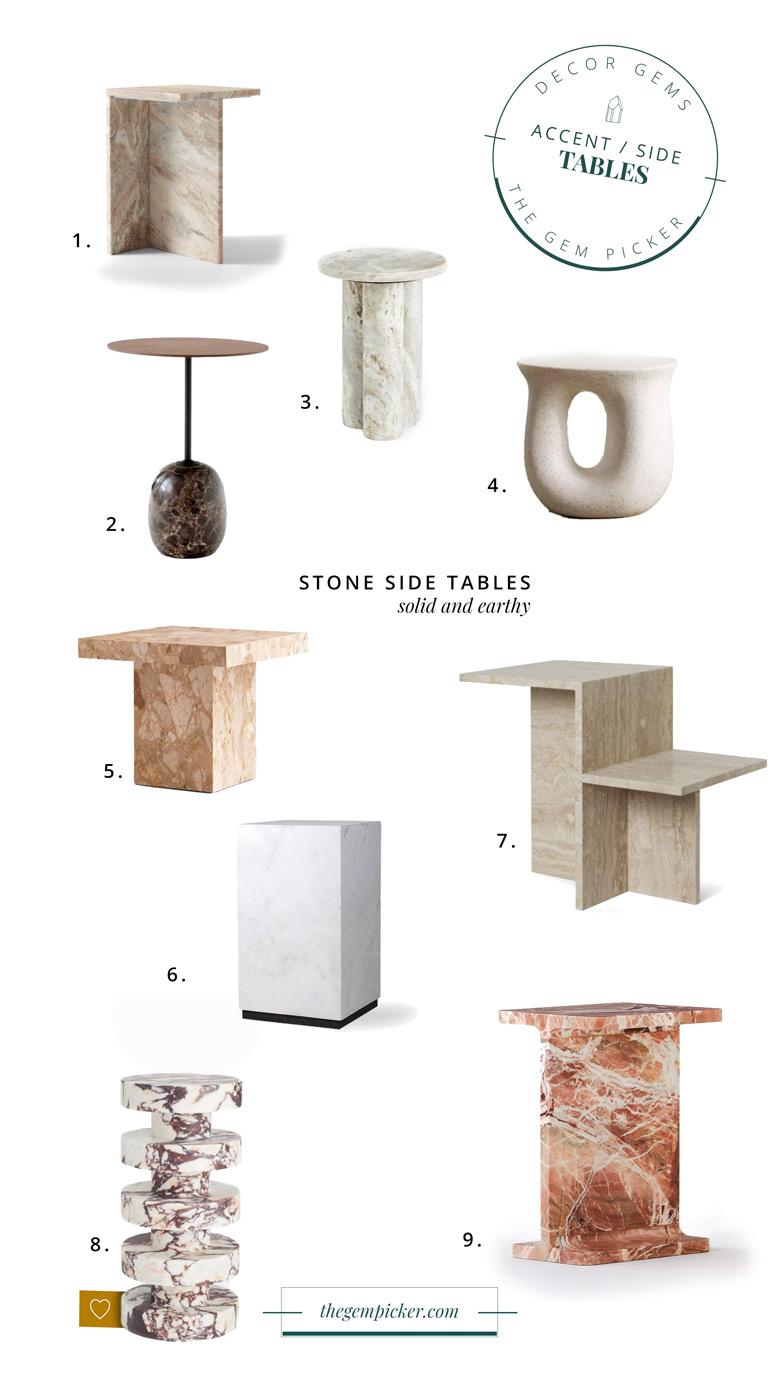 Side tables matte to eggshell finish
Glass and mirror side tables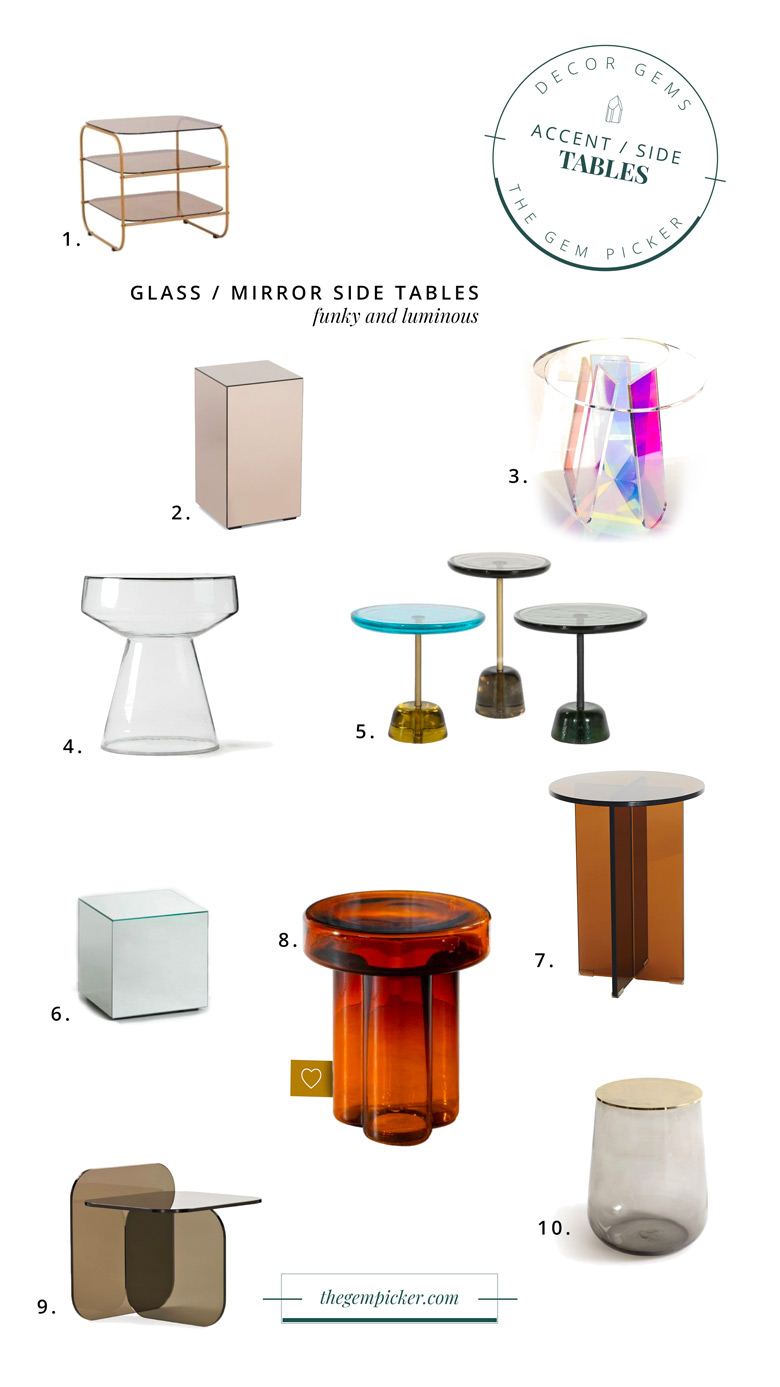 Satin to glossy finish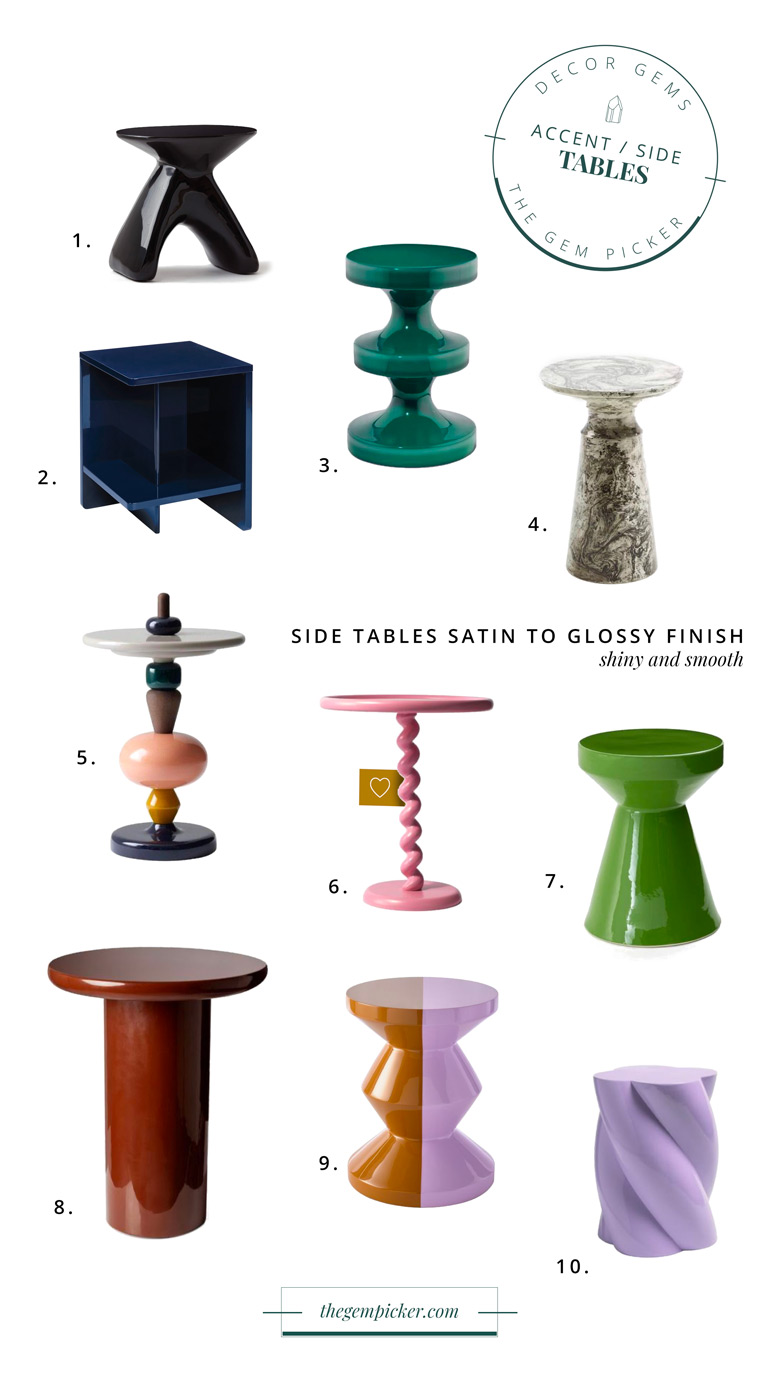 Metal side tables
*Disclosure: This article may contain affiliate links. Rest assured I only recommend products I would use myself and all opinions expressed here are my own. I may earn a small commission when you click on the links that are at no additional cost to you. This helps me keep going. Thank you for your invaluable support.