Traditional nightstands can be seen as boring pieces of furniture. The same rectangular shape with a drawer on top and maybe a little niche underneath. So when I decided to finally get rid of my (actually boring) nightstands I wanted something original and powerful. It was while looking for inspiration that I noticed a common feature to the bedside pictures I bookmarked, they were all using a side table as a nightstand.
Nothing very uncommon, but when you think about it, it's much easier to find a showstopping side table than a showstopping nightstand.
Nightstand v.s. side table
In the end, what really differentiates one from the other? It's the storage compartment of the nightstand. This simple fact makes it harder to find show-stopping nightstands than show-stopping side tables. When you think about it, building a table with storage is obviously trickier than building one without. This makes the side table much more flexible in both form and materials used.
So freeing yourself from the storage compartment means that you can expand your horizons exponentially.
What to consider before replacing your traditional nightstand for a statement side table
A side table can make an excellent alternative to a traditional nightstand when used in a bedroom. Here are some things to consider when using a side table as a nightstand:
Height
Make sure the side table is the right height for your bed. The table should be approximately the same height as the top of your mattress. This is applicable to all types of bedside tables.
Size
Consider the size of the table and how it will fit in the space next to your bed. A table that is too small may not be practical, while one that is too large can overwhelm the space.
Storage
Think about the storage needs you have for your bedside essentials. If you require additional storage, you might want to stay with the traditional one-drawer nightstand
Style
Style is the whole point of this article. Consider the overall decor of your bedroom and choose a side table that will add a pop of color, texture, or pattern to your bedroom.
Multi-functional
The great thing about a side table is that the day you get tired of it, you can simply use it as a side table in your living room or in a hallway for example.
Using a side table as a nightstand can be a great way to add personality and function to your bedroom. Whether you choose a sleek, modern design or a vintage piece, a side table can be a practical and stylish alternative to a traditional nightstand. Let's see a few beautiful examples of side tables used as nightstands.
Bedside: using side tables as nightstands
Here is a selection of bedside situations where the side table is a strong piece and really complements the scene effectively. I have divided these photos according to the type of rendering of the side tables.
Stone side tables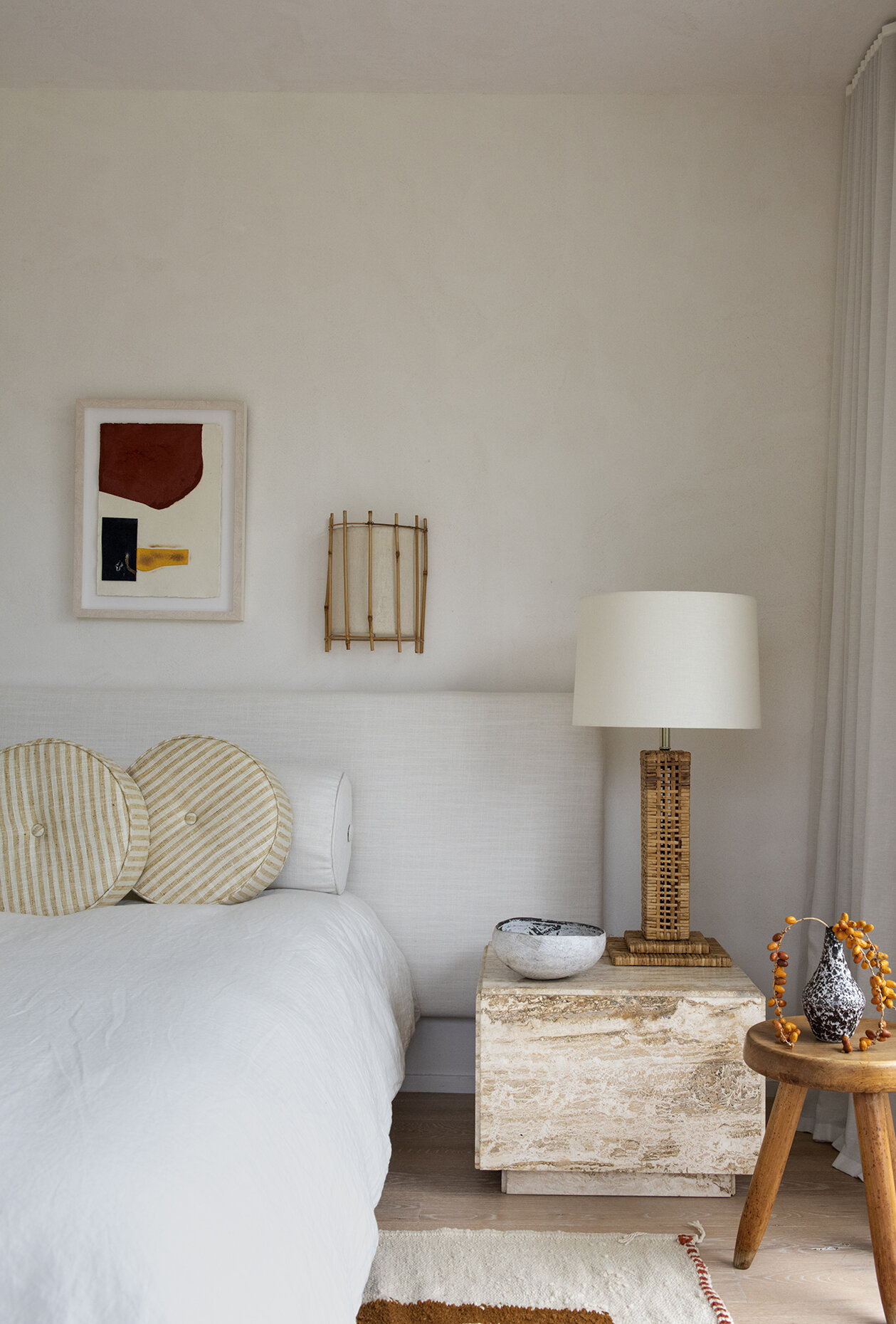 Glossy side tables
Side tables in matte to eggshell finish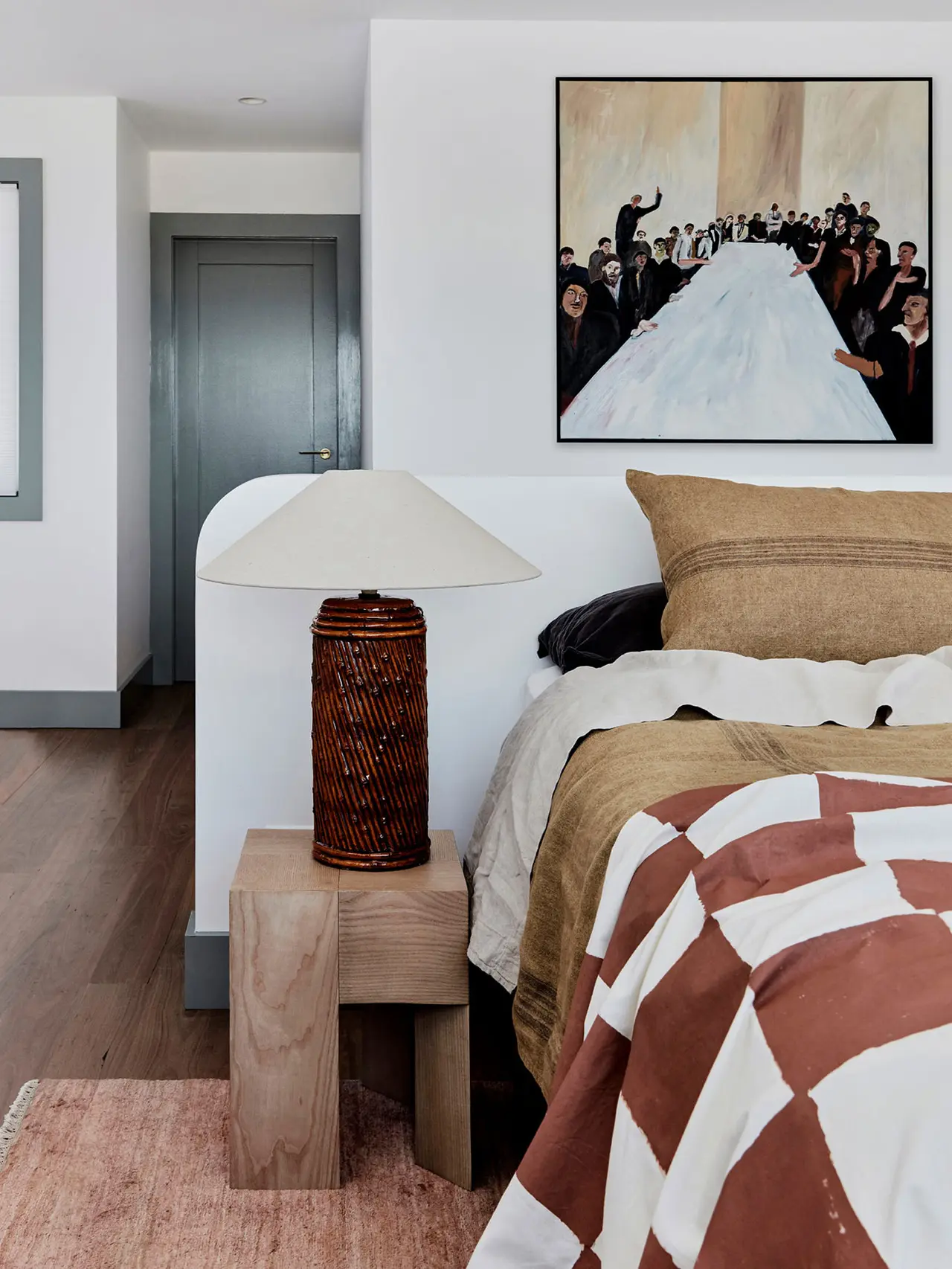 Mirrored side tables
Glass side tables
I'm pretty sure there is plenty of glass side tables used as nightstands out there but for some reason, I wasn't able to find any good examples. I'll probably have to keep looking and do an update of this article at some point. In the meantime, I hope you enjoyed it.