Last week, I've walked you through making a bed look effortlessly cool. As said in this article, to achieve such a bed, natural sheets are a must. So today, I wanted to share with you 7 brands that make linen sheets of quality to help you achieve a relaxed and stylish bed.
I've been roaming the web in search of the perfect linen sheets. During this quest, I found a lot of brands but not all of them fitted my criteria of selection. I was seeking for brands that are doing it right in terms of quality of the design, quality of the products, eco-friendly*, and ease to order online. The brands I've selected have all their own strengths and weaknesses. But overall they seem to do things to the best of their ability and seem to genuinely really love what they do.

*For the eco-friendly part, I found this label OEKO-TEX® that enables consumers and companies to make responsible decisions. The testing and certification process on which their standards are based guarantees maximum consumer safety. You'll see in the list below that some of the brands benefit from this label. For the others that are not labeled, I cannot vouch for them and wasn't able to find any more precision on how they make their linen sheets than what I mention in the paragraphs below.
Here are the 7 brands that really retained my attention and why: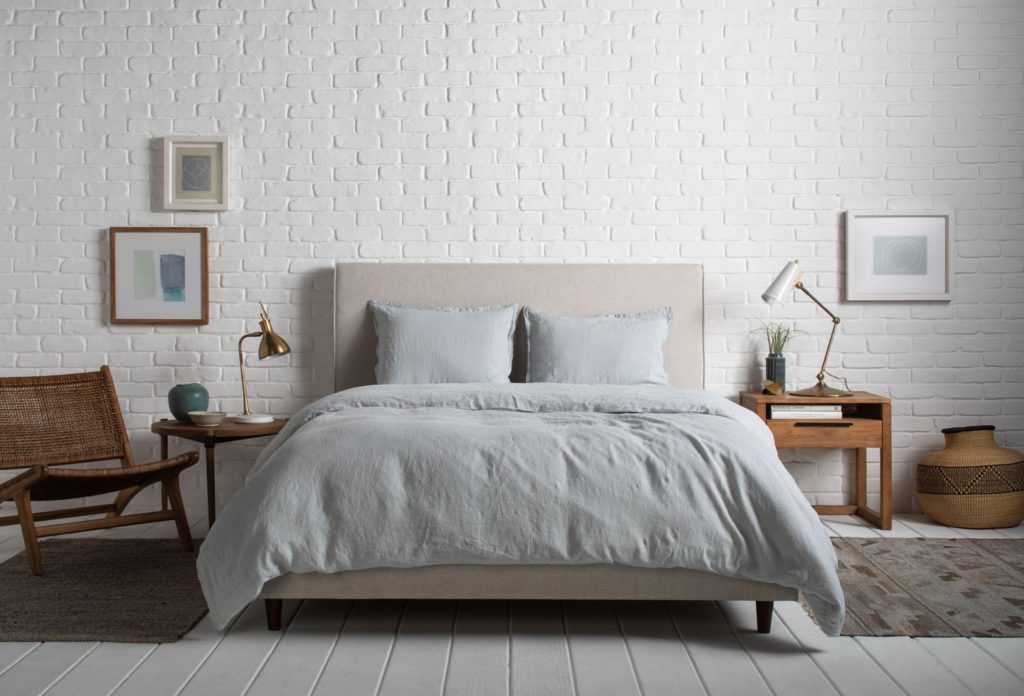 1.The high end: Parachute
No need to introduce Parachute anymore, with their 250K followers on Instagram, the Californian brand has climbed to the top. If you are in search of high-end, well-designed and qualitative linen sheets Parachute is for you. The range of colors they offer is rather muted and soft, perfect for a simple and quiet look.
+ The go-to brand for a solid first linen sheet's set, OEKO-TEX® certified
Shipping
From: the USA
To: Worldwide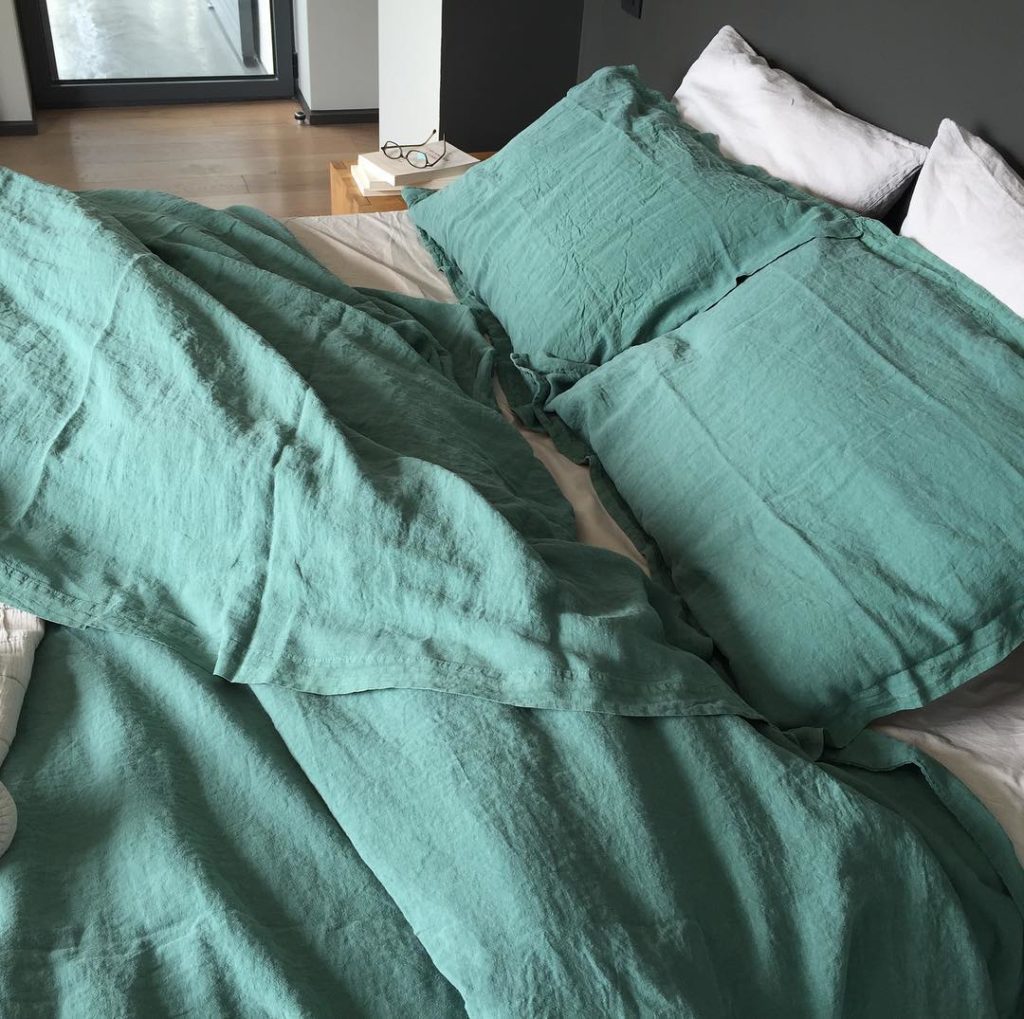 2.The Swiss contestant: OONA
A little bit of patriotism here but I'm glad that I can put a swiss brand on this list. I actually own a set of OONA's linen sheets and they are great. They are more on the sturdy side of the linen sheets spectrum just like parachute ones. Both of these brands' sheets are made in Portugal and have a strong ethic when it comes to the making of their products. OONA also has a nice range of colors that allows you to mix and match. I personally own some products in "green sage" and "cloud".
+ The quality of the linen, OEKO-TEX® certified
Shipping
From: Switzerland:
To: Worldwide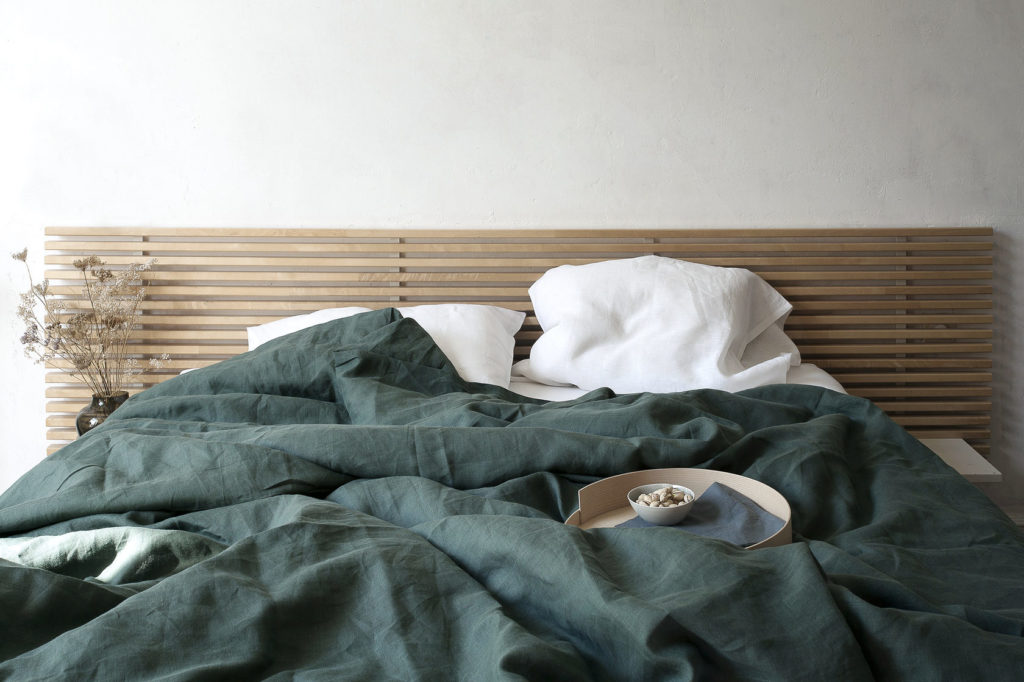 3.The new-comer: Sea me
A new small brand from Ukraine, Sea Me has a breathtaking range of colors that remind the sea. Their linen sheets are simple and well made. They make it seem like you don't need anything else than their sheets to make a bed look good and comfy. Let's dive in.
+ Their beautiful color palette, OEKO-TEX® certified
Shipping
From: Ukraine
To: Worldwide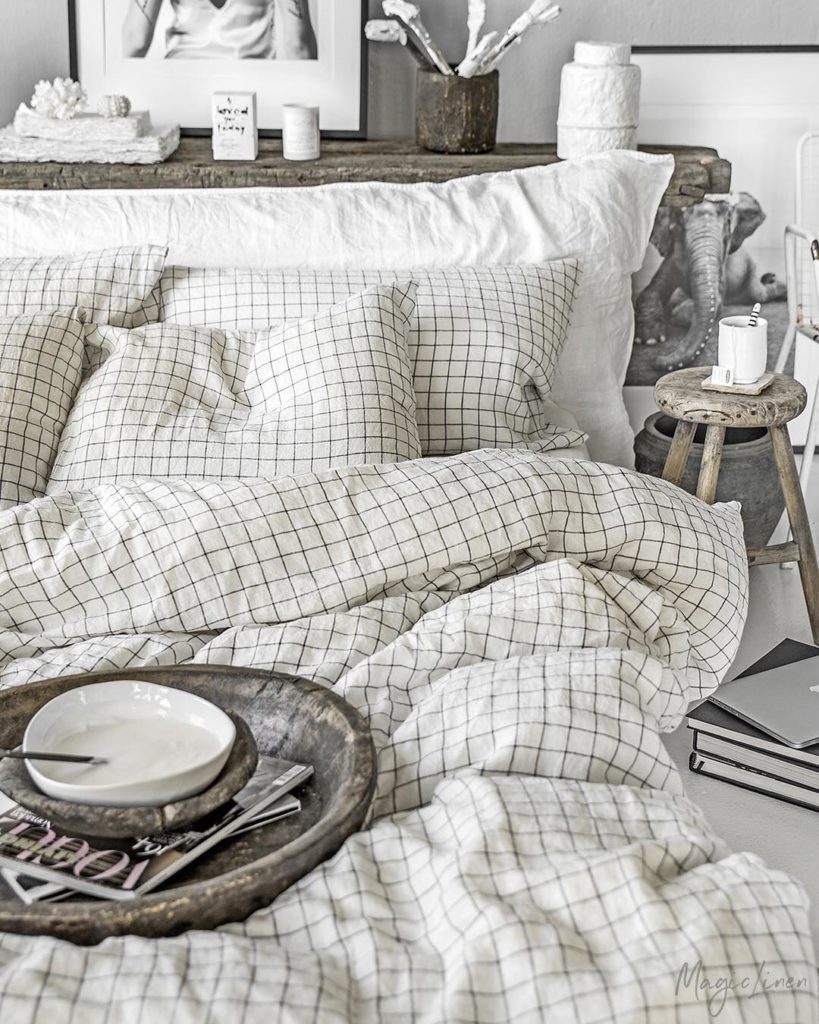 4.The versatile: Magic Linen
Just like its name, Magic linen is really magic. They have eased the process of ordering linen sheets online to the maximum. You can order samples of all their linen sheets so you can easily choose the color that suits your taste and interior the most. They also offer a wide range of sizes so you'll find your fit whatever part of the globe you live in. You can also buy their sheets in sets making the whole thing a little less expensive. All in all the most convenient in terms of ordering online.
+ Ordering Online is a breeze, their large size ranges, OEKO-TEX® certified
Shipping
From: Lithuania
To: Worldwide
5.The minimalist: Snowe
Snowe is a home store based in NYC. Their main goal is to bring you luxury quality goods at an affordable price. They don't go for extravagant products rather simple, well-designed and qualitative ones. Their range of linen sheets is made in Italy. It's a rather small range but of quality and at a fair price.
+ the quality/price ratio
Shipping
From: The USA
To: Worldwide
6.The traditionalist: Hale Mercantile Co
Hale Mercantile Co grants some importance to the provenance of the linen and the way it's dyed. That's why all their linen is made from individually dyed fine linen yarns. This allows them to obtain colors beyond compare. Their linen is made in Riga and they source their linen in Europe.
+ Their striped pillowcases + their large range of colors
Shipping
From: Australia
To: Asia, USA, UK, and Europe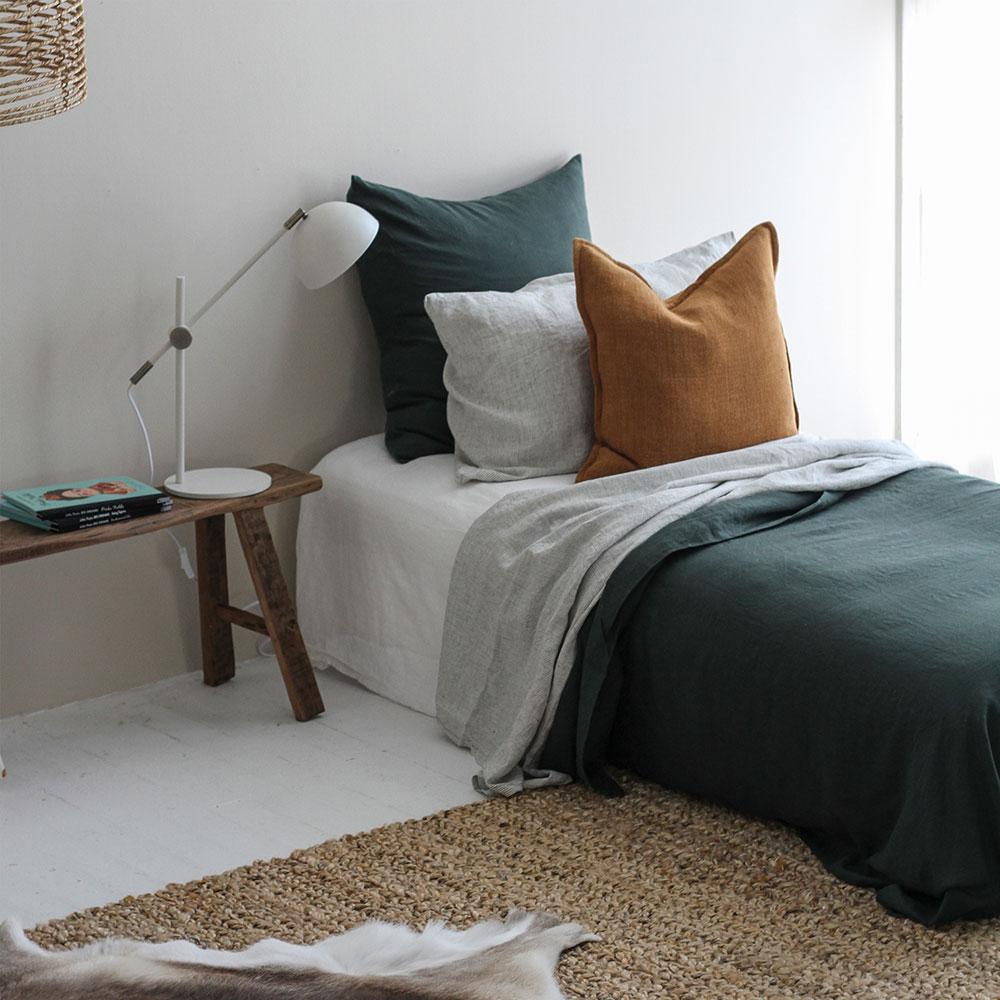 7.The coherent one: A&C
Above all, A&C is a home store with a very specialized selection of products. However, their bed linen was created by them and shows their very accurate taste totally in the spirit of the times. Every piece is so right and coherent that it instantly transports you in their on-point universe. Their linen collection is crafted from 100% pure French flax linen. But, I wasn't able to find where it is made or how.
+ The aesthetic and coherence of their products
Shipping
From: New Zealand
To: New Zealand (you can always write to them to order from abroad)
All pictures belong to the brand they are attached to. The cover picture is from A&C