Sometimes it happens, you don't know why but it does. You find yourself on the 23 of December realizing that you didn't plan anything for the holidays. How did it happen? Time flies by, you were busy with work, family, with life itself and in a snap it's Christmas. Your Friends and family are going to ski or going to the sunny parts of the globe and you… You are spending your vacation at home. Doesn't look so fun right?  
So this year, instead of doing nothing at home and be so bored that, in the end, going back to work sounds like a great deal. Try to organize your staycation.   
It doesn't have to be all dull and boring, but for it to be exciting, it does require a little bit of preparation.
Get Ready for a Great Vacation at Home 
The first step to prepare for your staycation might not be very fun but it is a mandatory step: Get your home ready. And that means sacrificing a period of time to do that. That being:
Clean your home.
And I don't mean to just swipe the floor, make it shine. You have to feel good there. No stains or dust should be able to bother you during your great staycation.
Do as much laundry as you can.
There is nothing more disturbing than a big pile of dirty clothes hanging there and mocking you.
Tidy up your home.
Have you ever felt good in a messy room? The answer to that question should always be NO. There is nothing worse, to kill your motivation, than a chaotic room.
Fill the fridge with good food.
I mean it, try to buy food you don't purchase usually. Lobsters, oysters, great piece of meat, weird exotic fruits and everything you would order at the restaurant but never buy because you are afraid of ruining it. And don't forget brunch items.
Stock your bar.
This one is the logical next step after stocking your fridge, and it shouldn't be neglected. it can turn a simple night home into a very Gatsbyan reception. Plus we all have a cocktail recipe we wanted to try, now is the time to do it.
Make a joyful playlist.
It could be Christmassy or not, but it has to put you in a good mood so whatever works for you. If you don't have a clue, head to "playlist for a gathering with friends". You can also sign up for a music subscription service, they put up great playlists for you to enjoy.
Buy this board game you've always wanted.
Board games are fun and there is a lot of different kinds. So you should find the right fit. My last game board crushes are these two: Helvetiq – Grand tour de Suisse, and Splendor.
Make a list of movies or tv shows that you want to watch or rewatch.
Old movies go perfectly well with that time of the year. I rewatch every year, shamelessly the Sissi collection. I know it's cheesy but I can't help it.
Activities to Do
Let's get into the bare bones of this topic. After having done all of the above, you should be ready to enjoy yourself. Your home should look like a five-star hotel at this point, ready to welcome you. So now what should you spend your days doing?
Declutter and sort things out

So first thing first, chances are that after every Christmas presents you received, you might have some sorting to do. I know sorting items out can bother or scare a lot of people but it is actually an excellent task to start with and it's also enjoyable. It allows you to start fresh and fills you with satisfaction afterward. I'm sure all of you have heard of The Kon Marie method. I have to say that having experienced it myself, it had a big impact on my interior even on myself. I'm not gonna explain it now in detail because it is not the point of this article but what you could do is just buy her book or head to my comprehensive article about "How to declutter your home: the complete guide + a checklist". However, in a very short summary, she explains how to declutter your home and surround yourself with items that bring you joy. 
Go be a tourist in your own city

Each city or small town offers a variety of cultural things to do. The funny thing is that as citizens of these cities we never really bother to go and visit these venues. It's a shame because it can really be a lot of fun. So for this vacation select a museum, a gallery, or a monument that you have always wished to visit and actually go there. it's a nice way of spending time and learn something interesting. Then you can reward yourself by having a nice cup of tea and a pastry at the museum's trendy coffee place.   
Indulge yourself with the best brunch in town
Brunching is always a really great activity. Who doesn't like a never-ending breakfast? I know it's not the most original idea ever so to twist it a bit, try to go for THE Brunch in your town.
p.s. If you are a big brunch fanatic, you may want to have a look at my weekend in Madrid article for a great brunch place there too.
Go on a spa day
Vacation at home is also about relaxation and taking care of yourself, so go on and pamper yourself. If you are no big fan of massage or spas, go for a mani-pedi or a professional make-up.
Cook for a day

It might not necessarily sound so fun to cook for an entire day, but it actually is relaxing and very enjoyable. Just pick a meal you like from starters to dessert and go for it. Start by going to your local market for some inspiration. Also, it's always a nice way to start a day. If you are not really gifted when it comes to cooking, as I am, you can download cooking apps. I have one I use all the time for delicious recipes kitchen stories, I also love Jamie Oliver's app. If you feel confident enough about your meal, don't hesitate to invite friends over you might be able to take out that board game you bought.
Perfect your cocktail skills



Cocktails are a big trend at the moment. More than being just a trend, it's actually a fun thing to do, and there is so many different assemblages possible, so many flavors. That makes a lot of ways to get tipsy ( not to say wasted). I discovered a great app for the art of "cocktailing" called The Liquor Cabinet. It's a free app perfectly designed and very easy to use. Everything looks delicious and there are recipes for every type of alcohol you might fancy. If you are not into apps so much here are some of the recipes I fancy the most the Rosemary Tuck by Goop, The Alpine Buck by Jojotastic
Do a movie marathon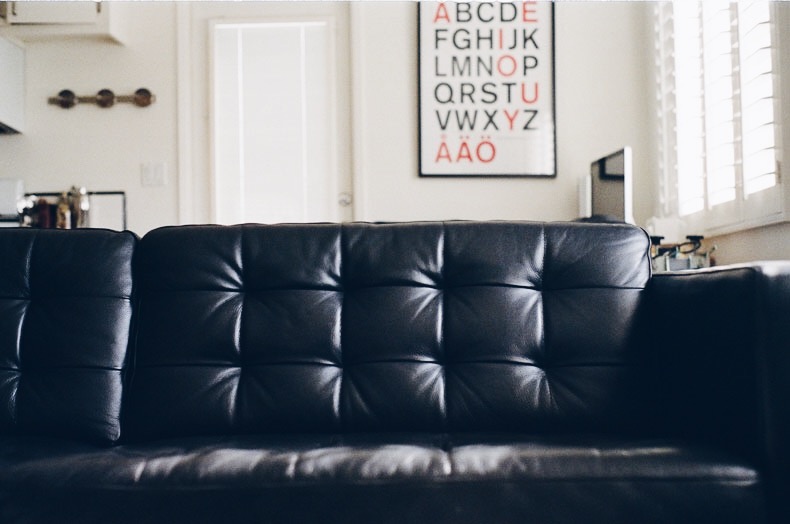 It's holiday time and you are at home so it's okay to take some time off and watch tv but don't watch some crappy tv shows. Pick some movies or series you put on your list as mentioned earlier and watch them all in a row. It's the perfect activity on a vacation at home. It's such a delight. Here's what's on my watchlist to give you a little inspiration:
SERIES
– Crazyhead (Netflix)
– The Queen (Netflix)
– The OA (Netflix)
– Better Call Saul (Netflix)
Take the car and go find some snow

If you don't have a car take the bus or public transportation, but you need to see the snow during your vacation. If you don't live in a part of the world where snow is findable within a few hours drive, go to an ice rink. Snow brings some kind of magic. There is nothing more invigorating than a day spent outside in the snow or doing some winter activities. You'll enjoy your home even more after that.
Read a good book
Books are a great way to relax too. Some of us manage to find time to read books all year long. Personally, I'm not one of those, I barely manage to finish a book every 3 months. So when I'm on vacation I like to sit and have a good read for two or three hours in a row. I find it so much better than reading 10 pages before going to sleep. 
Make a plan for a future great trip you want to take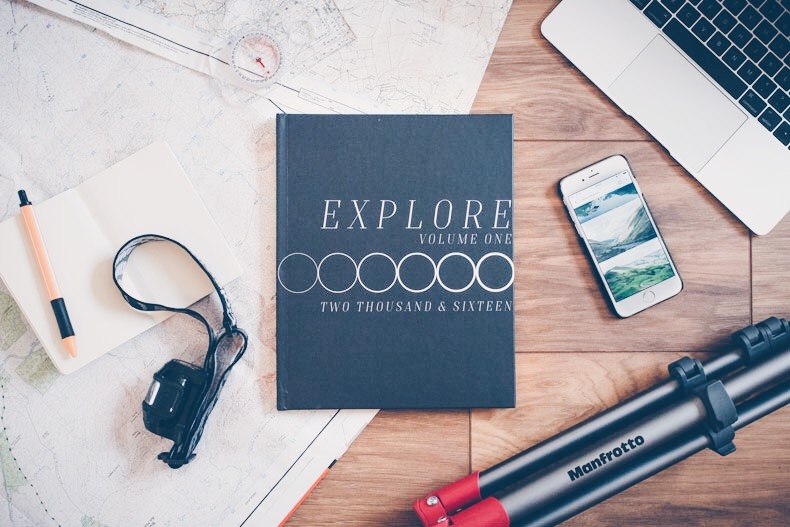 Trips abroad are always a great thing to look forward to. There is nothing more depressing than finishing a vacation at home and have nothing planned next. Even if it's only a weekend not so far from home, it gives you a change of scenery that is always enjoyable. So use a little of your free time this vacation to think about where you want to go.
Rules to Respect on Your Staycation
Don't take a look at your work e-mails.
Put your phone on silence mode most of the time.
Deactivate notification on info apps and social media.
Don't think too much.
Enjoy and relax.